4 steps to reducing your environmental footprint when moving
Conscious of your environmental footprint and have a move coming up? Here are some tips for greening your next move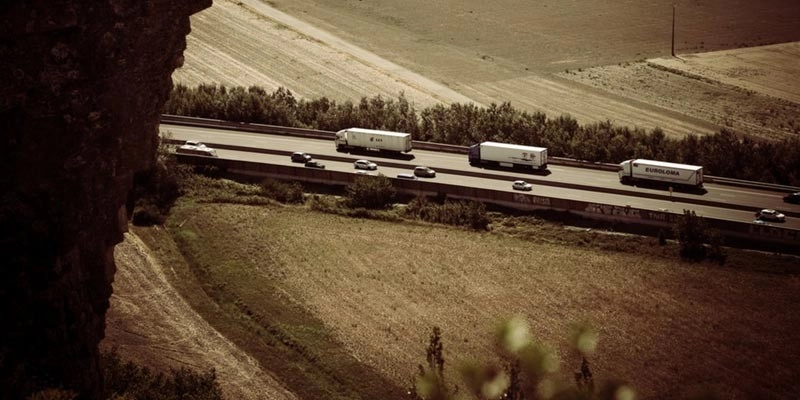 Get in the kitchen and start cooking!
Start emptying the fridge, cupboards and freezer in the weeks leading up to your move. Plan meals to include food you already have stored to reduce unnecessary food waste or using packing space to transport it. Let be honest, by the time you've packed up all your clothes and furniture, you're more likely to throw out the packaged food than have to pack another item, so be prepared. If you think it's a little too late to start cooking everything in the house, have a 'moving out party' which will encourage you to cook up all the food and share it around with your friends and family. Alternatively, you can always take food to your local charity who except donating surplus food.
Shed some weight
We aren't talking about going on a diet, but shedding the weight of the items you take with you on the move. Reducing the weight you put in the removalist truck will not only help your hip pocket, but the CO2 footprint too. Plan ahead. It is more than likely that you know what the new house you're moving too looks like, and the size of it. So, if you believe you have more furniture than you need to take, start shedding the weight. Post the furniture on Facebook Marketplace, eBay, Gumtree etc. This can also help generate a little extra cash to help you get set up at the other end. Clean out the linen cupboards, towels, and the clothes you haven't worn in 12 months and donate them to friends, family or the local Op shop. It is important to note that we strongly advise not throwing such items in the bin as this is extremely wasteful and adds to landfill. If you have any broken furniture from the move, old laptops or white goods that you no longer want, you will also need to contact your local council for a council pick up. They can generally pick up from the front of your house, but you will need to arrange this well in advance. Alternatively, you can take broken goods to the council tip and dispose of them correctly. Contact your local I.T shop and ask if they'd except donations of old laptops, which they might be able to use for spare parts. Old phones can also be donated to charities such as 'They're Calling on You', which is a program set up by Taronga Zoo to reduce mining for the mineral coltan which is found in mobile phones (it's what makes your phones vibrate when ringing).
Choose a carrier carefully
Find a removal company which uses either low-emission vehicles, or a company that backloads. As we have mentioned before in our blog about Backloading many removal companies out there who move interstate, often have a challenge of either filling up their truck completely on the move from the original location to the desired destination, and then, coming back from that destination, to the starting location, the truck is often empty, or at best, isn't completely full.
Not only is this a loss for the removal companies travelling in such a way, but this has a negative impact on our resources and environment. Direct trips to and from your new home are inefficient and wasteful if the return trip is not used efficiently, such as filling it with someone else's stuff. It's important that we create ways to reduce your environmental impact because there are tens of thousands of Australians moving on a yearly basis. If each and every person used a system like Muval for these moves, emissions and resource use would reduce greatly.
Pack carefully
As you pack away your belongings, ensure you take care to reduce breaking any goods. In the lead up to your move, start collecting old newspapers, and if you don't read the paper ask an elderly neighbour (because it's likely that they still do), or a local café. When packing kitchen ware, plates, cups and glasses, be sure to wrap them carefully in newspaper before packing away into boxes. This will help soften any impact during the move and reduce breakage. Unnecessary breakage is wasteful and will result in you needing to purchase a replacement, which has additional costs both for you and the environment. Alternatively, if you can't find any newspapers, use linen sheets, pillow cases or t-shirts to help pack your belongings safely.
Now you know the basic and simple steps to take for you to tread a little lighter for during your next move. If using a service is something you are interested in, visit https://www.muval.com.au/cheap-interstate-removals-and-freight for more information. We also have an inventory calculator which you can use to help determine the exact space you need so you don't take up any necessary space.
Share this page on Facebook
Moving house starts here
View pricing, read reviews and book professional interstate and local removalists online.
35,000+ customers
4.8 rating
Instant pricing