4 tips for an easy move
Moving interstate or locally can be tough enough at the best of times. With so many things to consider in the process of getting ready to pack up your house or apartment, there are a number of things you can consider to ensure your move is a breeze!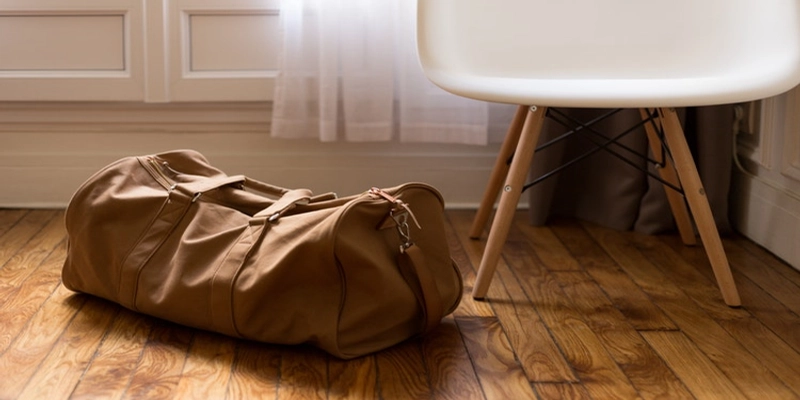 Moving interstate or locally can be tough enough at the best of times. With so many things to consider in the process of getting ready to pack up your house or apartment, there are a number of things you can consider to ensure your move is a breeze!
The key to a successful move is mainly in the packing. That's right, the packing. If you think about it, the more efficiently you pack, the less boxes are required, therefore the less space required in the truck, ultimately saving you money on your next move. And, needless to say, the better you pack in the first place, the more efficient you will be when it comes to the unpacking process.
At Muval, we work with so many removalists within the industry, so we asked them what they think the best packing tips are to making a move easy, here is what they came up with:
TIP 1: GET YOUR MOVING DAY BAG PACKED FIRST
Whether you are moving interstate or locally, you wouldn't believe how many people pack the lot, and forget that they are going to need some things when they arrive at their new place, potentially before their goods get delivered, and before they will get the time to unpack.
So ensure you have the basic necessities, enough to get you through a couple of days just to be safe. Simple things include, a change of clothes (basically the main things you will need), your toiletry items (don't forget simple things like soap, toilet paper, toothpaste etc, things that may not be there in the new place), a box of the basic kitchen things, enough to get you by so that you don't have to worry about getting take out for every meal.
Oh, and don't forget to set this aside somewhere safe, in your car, or next to the front door, and make it clear to the Removalists not to touch the box. The last thing you want is your travel bag or essentials box to be packed deep in the truck somewhere!
TIP 2: HEAVY ITEMS
Leave the heavy items till last. That's what a reliable removalist company will help you with. Often, they will help disassemble large and bulky items (do check with them upon booking your Muval). They also specialise in carrying and moving the heavy items everywhere. So save your back, and only move the heavy items just out of the way to ensure you didn't leave anything under it, or perhaps to be able to clean where it was.
When it comes to your heavy boxes (think plates, ceramics, cutlery etc) ensure that you use a heavy duty box which has a weight rating on it. Most boxes purchased from reliable vendors such as Storage King or Kennards Storage will advise what can be put in them, and how much the contents should weigh. Also, ensure that you label them clearly and state that the box is HEAVY, so that the removalists are careful when picking up or shifting the heavy boxes.
TIP 3: PACKING MATERIALS
Having the right materials in order to pack up all your items is really important. Often people tend to leave this to the last minute, or go and raid the bunnings box rack to get whatever boxes they can. Just like heavy items above, having the right boxes for the things you want to move is really important.
When packing things such as liquids, or bottles of wine/alcohol, line the boxes with garbage bags , and then use packing tape to seal the screw top/lid of the bottles. This way, in the instance of a leak, the garbage bag will catch the liquid, and stop it from making the box saggy and soft, resulting in the likelihood of breakage.
By proper packing paper, also known as butchers paper, these come in large, white or brown sheets of clean paper, specifically designed for wrapping your items in. Whilst news paper can be used, what tends to happen is the ink from the newspaper rubs off onto your items and can stain them. Also, consider packing small items inside of larger items in order to save space. For example, if you're packing shoes or boots, place small trinket items, or even socks inside the boots and shoes to make the most of all the space you have available. Use the paper to also fill in the gaps where other items may not fit in the box, Leaving space in boxes will mean that things can move around, so scrunch up the paper and fill these gaps to minimise movement.
TIP 4: LABELLING BOXES
You can refer to our other blogs about the best practice when it comes to labelling boxes. We can't stress this enough, and whilst it may seem like common sense to most, those who have moved house before know the pain of trying to find something amongst the mountain of boxes.
To keep things simple, get your hands on some permanent markers, and once you've assembled the boxes with your packing tape, you can write along the tape or on the sides of the box, along with a brief list of what's in the box, and more importantly, where it belongs (ie: is it a kitchen box, bedroom box, bedside table box, garage box? You get the picture).

This benefits everyone. It makes it easy for the removalists to know where to place the boxes when they arrive, and for you, it makes it so much easier to try and find the things you need quickly.
TIP 4: USE SMALLER BOXES
This might seem a strange one, but often this gets overlooked. For the bulk of household goods, packing things in smaller boxes, will ensure that the boxes are not overloaded. They become easier to carry and place throughout the house (they shouldn't need a trolley), and should enable you to be more focussed with what things you pack together.
Of course, bigger boxes for the bulkier or awkward shaped items are totally ok, we've just found most people tend to benefit with smaller, more manageable boxes, making it easier to stack in the truck and unpack.
Share this page on Facebook
Moving house starts here
View pricing, read reviews and book professional interstate and local removalists online.
35,000+ customers
4.8 rating
Instant pricing