Moving Horror Stories Everyone Can Relate to 
Everyone's got a horror story about moving house... can you relate to these ones?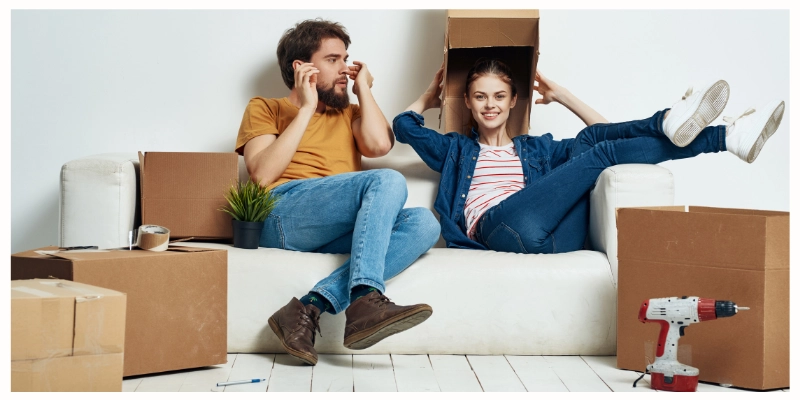 Nobody enjoys moving house. It's one of those things we've all had to do, we're all going to have to do it again, but it's usually highly stressful and emotional, and it's never much fun. But they do say misery loves company, so let's delve into some of those classic moving experiences we all know and want to avoid.
1. Moving House by Yourself
Invariably this seems to feel like the best option in the beginning. You think you'll save some money, carve out a Saturday and get the move done yourself. How hard could it really be? An hour or two in and you're killing it. Sure you've only moved a few boxes, but once the couch and the fridge are out it's all pretty much downhill from there. Right? A few more hours go by. Struth. This is hard.
But then it hits you - if we could just bypass the stairs and load the stuff straight from the balcony into the ute you'll probably be done with time to watch the game that afternoon. You grab a few ropes and start fashioning a pulley system; a smug grin on your face at your own shear genius. At the end of the day you're tired and sore, and your fridge has a dent in the side that you're pretty sure wasn't there before.
2. Making Your Mates Help You Move
Aussie culture dictates that you must offer to help your mate move. If only it were that simple! You arrive at your friend's place to find nothing is packed, boxes are everywhere, and nothing is ready to be loaded into their mid 90s hatchback (tetris, anyone?)
Plus, you know that one friend who carries one cushion then conveniently disappears until it's time to enjoy the celebratory pizza at the end of the day? Then there's the one that turns everything into a competition, and suddenly there's a lifting competition happening in your old living room. This'll end well. Pro tip? Save the friendship, avoid the IOU tally system, just invite your mates over for the housewarming.
3. Hiring Dodgy Removalists
These are the guys giving the industry a bad name. You might have found them on social media, or an app someone recommended and promised was "legit". Their prices seemed super reasonable at first, but now you've got 3 ominous looking gentlemen in your house handling the fine china with all the cautiousness of… well, a bull in a china shop.
With over 8000 operators Australia-wide, there are bound to be a few bad eggs. We've even given a few tips on how to avoid the worst ones. Hiring dodgy movers is definitely a mistake you'll never make twice.
The truth is, it pays to trust the professionals, and it's more cost effective than you might think. Muval is here to give the industry a much needed shake-up, because moving can really be this easy! We'll figure out how much space you need, match you with the best movers in your area, and provide you with instant quotes. There's no need to do it yourself, owe your mates, or hire dodgy removalists.
Share this page on Facebook
Moving house starts here
View pricing, read reviews and book professional interstate and local removalists online.
35,000+ customers
4.8 rating
Instant pricing