Moving into a house that needs renovation?
There is a lot of value in moving into a "fixer upper". We've checked in with the team from Restumping Melbourne – who have given us the inside tips to making sure your next move is going to be on solid foundations ;-)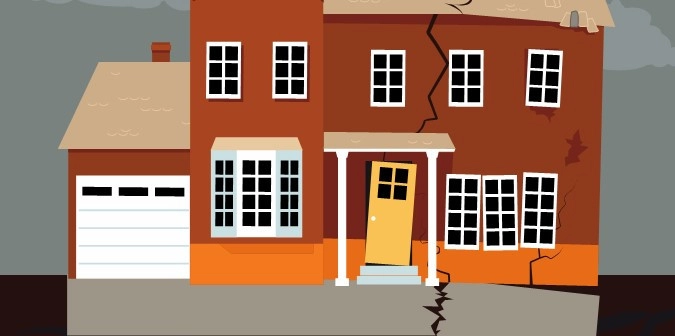 If a foundation is not in good shape, many other elements of the home are impacted and over time, that can cost you significantly more money. That said, the foundation of your home can go uncared for without you even knowing. So here's what to look for before you move into a home that needs Restumping work and all of the details of the work required before you can finally call your new house your home.
The first question is probably the one that's most top of mind for you – what on earth should you look for in a new place that needs Restumping? This is where the tell-tale signs are important, all of which will at the very least annoying you over time and more likely cost you a lot of money.
Here are the questions that you should ask:
Do the doors properly swing open and closed? If they don't latch or click when they're all the way closed or there's an odd gap in-between the door and the floor, that may be an early sign of foundation damage.
Similarly, do the windows work properly? If there's any sort of jam or difficulty opening and closing the windows - especially in seasons where there's a lot of rain or cold weather, this is something to keep an eye on.
Have you noticed excess moisture in any rooms? Some assume that this is only related to dramatic puddles on the lower levels of your home, like crawl spaces, basements or even the first storey of your home. In fact, if it's gotten to that point, you definitely should reach out to a Restumping expert ASAP. That said, try and be ahead of the problem and monitor even minimal amounts of moisture that feel uncomfortable to you when you're walking through a prospective home.
Setting expectations up front

You should feel comfortable having these conversations and making plans even before paying a deposit or tenancy bond. Remove any emotions and concerns about dealing with the seller of your prospective house – you need to be your biggest advocate.
Engaging a surveyor or building inspector to walk through the home with you is a good start to getting an idea of any maintenance timelines and costs. It's tough to put a ballpark on either, because each home is unique. Instead, do this as early as possible in the home buying process, so you can talk to the seller about a contingency timeline when you make your offer on price. It's important to call out that the seller may receive another offer from a buyer that's not worried about the Restumping work, but we recommend that you handle this in advance and don't have to worry about it later. As a general guide, an average sized 3-bedroom house might take 8-10 days to complete foundation repair works, and longer for anything more substantial.
Again, every property will have different costs related to the work, but contractors and companies after surveying will be able to give you numbers to factor into the number of buying the house. It never hurts to try and include these in the purchase price, since it's work that should be done to bring any house up to standards.
Buying a home is exciting. Check out more info from the Restumping Melbourne team site for more info about how to make sure your new "renovators delight" goes to plan.
Share this page on Facebook
Moving house starts here
View pricing, read reviews and book professional interstate and local removalists online.
35,000+ customers
4.8 rating
Instant pricing