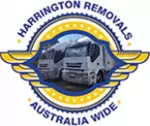 Harrington Furniture Transport
4.70 · 63 reviews
Muval verified for quality & service
Reviews summary
| | | |
| --- | --- | --- |
| | | 9 reviews |
| | | 2 reviews |
Service 7Professional 6Care 2Happy 1Efficient 3
We do not inflate cost to you as the customer for these fixed delivery dates. The email quotation is how it's going to proceed from start to finish. The last thing you want is to be in your new residence and have no bed to sleep on. We are not a Furniture Removal broker and we only operate our own fleet of modern vehicles. The same employees that do the collection of your furniture will be the same at the delivery point, alot of companies can not do this, also there is no double handling, your furniture will recide on the same vehicle in the same container from start to finish, eliminating damages to occur.
Local areas serviced
Removalists Adelaide
Removalists Northern Beaches
Removalists Brisbane
Removalists Canberra
Removalists Newcastle
Removalists Melbourne
Bethany Robins
Amazing team and a great company. We recently moved interstate and used Harrington Removals. Everything was super smooth and easy. Additionally, the gentleman who turned up to move our belongings were both lovely. They took real care in packing everything up, explaining everything that we asked about and were just generally nice people. I would 100% recommend and will definitely be using the company for any future moves we complete. Thanks again!
---
Larry CHU
Team Andrew and Matt, My family and I want to thank you for the excellent service that we have received from you and your company on 2 occasions, moving back from Adelaide to Melbourne after moving to Adelaide 5 year ago. You and your team did an outstanding job because it was so effortless from my point of view. Your team took great care with moving, protecting the furniture and appliances whilst storing them in your trucks plus taking great care to walls in both houses. We had no problem whatsoever and that is because you both are hands-on managers, who ensured a professional execution of the job with precision and timeliness. Andrew, you have been very customer-focused during our negotiations and I thank you for making my experience with dealing with your company hassles free and enjoyable. I strongly recommend your company for future clients because of my personal experience. I wish you well in your future endeavours. Larry
---
Susan Campbell
I was very happy with Harrington Removals and would not hesitate to recommend their services. We were very anxious about moving to another state and the whole process was quite overwhelming, but each time I had contact with any questions, they were very helpful and patient, and kept me informed of the process, Matt the driver was very friendly and professional and they were so efficient and arrived when they said they would, so it was appreciated.
---
Sergei Savenkoff
I used Harrington Removals to move from Melbourne to Adelaide in early June 2020. Matt and Lleyton arrived at my Melbourne home on time and efficiently loaded my prepacked boxes and household goods onto the truck/shipping container. As requested, everything was then delivered (intact) to my Adelaide address a few days later. All done for a very reasonable price.
---
Randal
Excellent service
---
shamala
Professional services and on time delivery without any damage to our stuff.
---
Matteo Glir
I moved from Sydney to Adelaide last June. Harrington Removals was the best choice I could have made! Serious, professional and punctual company and drivers. Thanks for your help
---
Garry Bakker
We've used these guys twice, they are fantastic 🙂 we couldn't fault any part of their service. Well done guys 👍
---
Brooke Abel
Moved our belongings from Melbourne - Adelaide and received nothing but amazing, friendly service from start to finish. Our items arrived in their storage in perfect condition. We researched heaps of companies and we went with Harrington removals as they were kind, efficient from the beginning & to support a local company and best decision we made! Highly recommended if you're moving :)
---
Mirar Eternl
Absolutely atrocious and unprofessional. Will be taking them to small claims court. Only after deposit, did they warn you that "You will need to ensure there is parking out the front of the residence for a 12m long by 4.2m high truck." This is not an urban-suited vehicle, bear in mind its about 3-4 cars long, 30cm from utility pole electricity cables guidelines (that they mentioned they've hit before), and they somehow to expect someone paying premium to deal with. No loading bay fits this. I quoted delivery for the city, scouted for parking during a stressful time and new job, providing dozens of images and checking with the council, but get slapped down with "there is no way we are getting our truck near that building". Note that this is near the Sydney Exhibition Center at Darling harbour, made for large installations and exhibits, a well established area with signs and loading bay suited to large trucks already. Expecting a paying customer reserve a 3-4 car long street parking without height issues for an hour plus, scouting and the location is unreasonable, they should know at least the basics of the location they took money to complete the job for, or at least warn you. Their professional 20 year service, door to door quoted arrogant and un-apolegetic solution was to expect us to pay for another local warehouse, plus removalist service, without reducing the original price at all - holding your goods to live with in ransom and weekly storage cost. Watched them accidentally leave my goods on a lift, drop a piece 1.5 down from the truck, cracked boxes and damaged goods from over-stacking to save space. All of my belonging fit in a tiny section maybe 20% of their truck that ended up struggling to fit even in the suburban area. Their Wed drop off limitation certainly does not help their flexibility. It took more than 23 messages back and forth to sort such a simple service out, luckily the second local removalist were completely opposite, amazing punctual and helpful, and actually finished the job they quoted for and dealt with the issues relevant to the job. Ended costing an extra fortune and more importantly time and stress in an already stressful scenario. If you want to pay +$2000 not to sleep at night, be my guest.
---
Henry Ng
So unprofessional
---
Moving house starts here
View pricing, read reviews and book professional interstate and local removalists online.
35,000+ customers
4.8 rating
Instant pricing