All the unexpected and hidden costs when moving
Moving home is a life event. It's something worth celebrating but is also a very an expensive and stressful endeavor. Whether it's a local or an Interstate move, you have to expect the unexpected and hidden costs of moving home.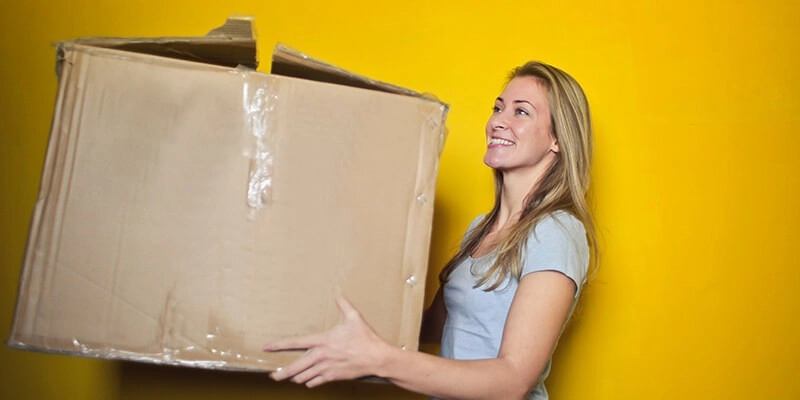 Moving costs can easily mount up little by little and can take a large bite out of your total purchasing budget. Knowing the estimates of these unexpected and hidden costs goes a long way.
To save you from the looming budget-related stress and hidden costs aasociated with moving, keep these few things in mind.
Redecorating Costs
Congratulations, you've moved in! You've realised that your house looks rather plain and it's not exactly knitted out exactly as you'd like. It's always a good idea to factor in redecorating costs to your moving budget, you'll want to make your new house your new home as soon as possible and including these costs in your budget gives you a better perspective. The cost might be a fraction of the amount of you have paid your Interstate removalists or it could be higher depending on the quality and quantity of your repairs. At the end of the day, it's still best to keep these costs in mind and part of your budget.
Parking
Don't be surprised that this is nakes the list. We highly recommend asking questions related to parking such as: do you require a parking permit to for the street when the movers arrive? How long can you park? How much would it cost to have a private parking? Asking these questions will help clarify any costs and reduce the shock of unwanted hidden costs to your move.
Packing Supplies
Are you doing the packing yourself or you will have someone come in and help? Regardless of what you choose, you will still need to factor in the moving costs of buying boxes, bubble wraps, packing tape, etc. into your moving budget. In some cases a removalist will pack for you, they usually include the cost in the final bill. Other companies don't charge for labour and supplies but may charge you for extra boxes, etc. during the move. Keep in mind that a removal company or Interstate removalists may have different policies than the other, so it's best to know the cost and have these accounted for.
Storage
Having a plan doesn't mean everything will go exactly the way you have envisioned. You need to be flexible enough to adjust to any possible changes or delays. Have you thought of a plan where to store your items should the current tenants might not vacate the property on time? These are considered part of the unexpected and hidden costs when moving. In such situations, it is recommended to look for alternate storage facilities you can rent for a few weeks in case such delays occur especially during an Interstate move. Make sure include these costs in your moving budget and moving checklists to avoid having these hidden charges.
Connection/Termination Fees
A local move may allow you to keep the same utility providers and simply transfer the service to your new address. However, for Interstate moves, you'll need to either close old utility accounts (including power, gas, phone, and internet) and open new accounts for your new home. These would both mean paying premature closing fees, deposits, enrolment, connection or set-up fees. Keep in mind to include these fees in your moving checklist to keep it from being an unexpected and hidden costs for you. It's highly recommended to call the utility companies weeks before the move to ensure that you have everything accounted for.
Sleeping and Eating During the Move
Your actual move may take one day or several days of travel depending on how far you are going and your method of transport. Do you need a larger budget for fuel, flights, or parking fees? Do you need to book accommodation? How much should you allocate for meals? Remember until you're in your new home you might not have access to a kitchen. Keep these things in your moving checklist and moving budget and you're one step closer in minimising unexpected and hidden costs during a move.
Replace tossed, donated, sold or broken items
When you're purging your closet and your home in preparation to move, you sure felt relieved seeing a lot of your items tossed, donated or sold. But remember, cleaning supplies or small fixtures that get left in your old home would need to be replaced in your new home. You might also feel the heartbreak of items that get lost or damaged during the move and want to replace them. Preparing yourself to expect unexpected situations and hidden costs during the move will reduce any budget related stress that an Interstate move will give you.
Share this page on Facebook
Moving house starts here
View pricing, read reviews and book professional interstate and local removalists online.
35,000+ customers
4.8 rating
Instant pricing