Best places to live in Melbourne
You just need to stumble through the intricate laneways and the central cultural precincts of the inner city and absorb the aromas and the energies to understand the complexity of this southeastern Australian metropolis. With so much active and vibrant diversity in one city, how do you choose which Melbourne suburb to live in?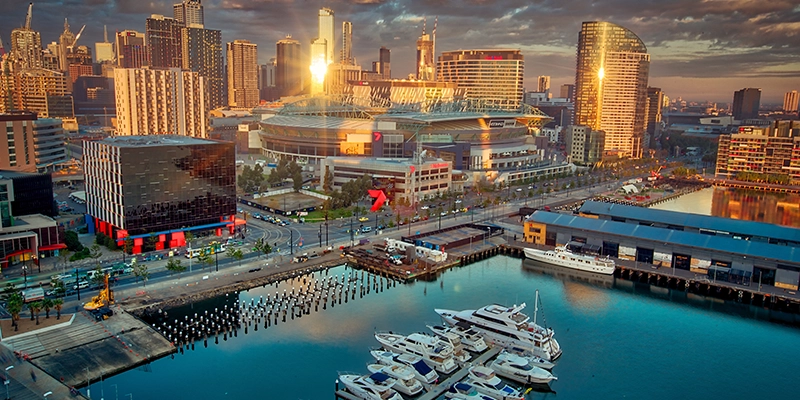 Which is the best Melbourne suburb for me?
Melbourne is diverse. Once considered Australia's first "melting pot" of immigration and cultural diversity. With so much active and vibrant culture in one city, how do you choose where the best suburbs to live in Melbourne are?
It would be endlessly impossible to highlight the personality of each of the suburbs in Melbourne that radiate a rich lifestyle of history, culture, family balance, shorelines, greenery, and open spaces. From the beaches to the ranges, Melbourne does seem to have a suburb for everyone.
We'll give you cross section of a few shining spaces and popular suburbs where you can consider laying down your roots in this large Victorian capital city with it's legendary tram lines and heritage train stations.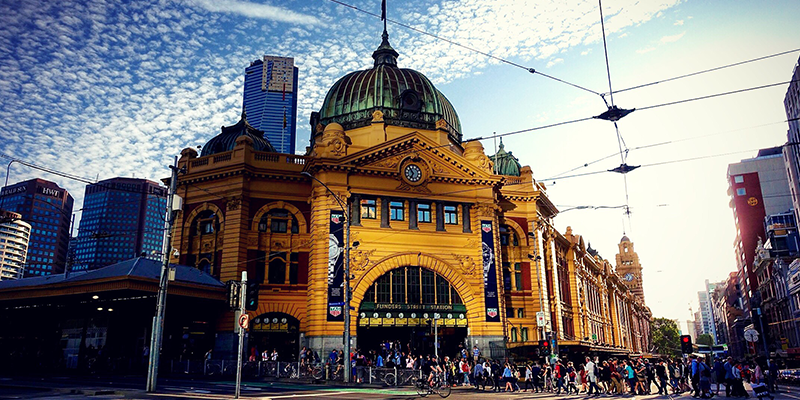 Melbourne's Historic Flinders Street Station.
Although Brunswick is an expensive suburb it is broadly considered the best suburb to indulge in art and culture and is a popular suburb for students and young professionals. They say it has a sense of Bohemia and is vastly celebrated for encouraging the live music scene. It hits high on the walkability meter with interconnected public transport options (train station and bus services), but it is bordered by green areas and trees with close proximity to Brunswick Park.
Fitzroy (and Fitzroy North) is only 3 km northeast of the CBD and has a dense per capita population, so there is a lot of modern apartments and the lifestyle that is attached to it. It has a high culture target audience and offers the modern Bohemian arts, music, and hospitality. Artists flock to live here because of the offerings of studio spaces, commercial art gallery opportunities, and street art exhibitions. Heaps of transport will keep residents mobile, but you can get all you want locally with high scores in the walkability factor. It has it all! Pubs, clubs, food, drink, shopping, and entertainment options all within walking distance of each other. There are houses to buy if you can afford them which are historically placed in the beautiful and elegant style of Victorian terraces.
Richmond is a suburb close to the CBD but not in it, so it doesn't quite have the pace of the heartbeat suburbs of the inner Melbourne circle. So, it has great access to lifestyle choices but is a little set back from the edginess of the inner urban grit. Along with all the culture and shopping, the area is a little less expensive to buy or rent with high-rise apartments and houses mixing in to create a modern vibe that has a respect for its Victoriana historical era heritage.
The best affordable suburbs
Affordability is relative but there are also bargain suburbs that are blossoming with hidden lifestyle treasures that won't embroil you into a lifetime of home loans and that are reasonable to risk a mortgage for.
Officer – southeast Melbourne with estate living, great transport options, and access to some of Melbourne's best schools. Median house price is $593,000.
Tarneit – on the bay, Tarneit is a leafy suburb located 25 km from Melbourne's heart. The median house price is $603,000.
Mickleham – approximately 10 minutes from a plethora of amenities and close by Craigieburn residents enjoy access to dining, great schools, shopping and sports facilities. Transport options include Donnybrook train station which is close by so you can avoid the traffic congestion. The median house price is $578,000.
Melton – connecting to Melbourne central via the Hume, Princes, Tullamarine, Western and Calder highways, Melton is 45 minutes northwest of the inner city. The median house price is $390,000.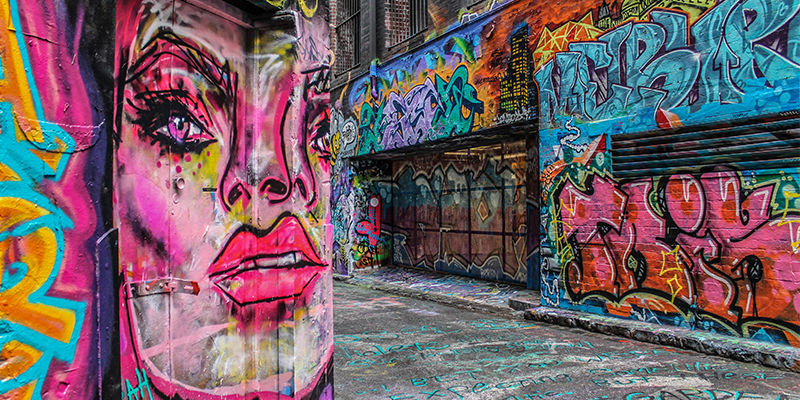 Melbourne's many laneways are known for their ever evolving street art.
The best suburbs to live in Melbourne for families
Melbourne is a fast-moving town, and there are some suburbs that are more suited to the special requirements families need such as primary schools, child care and public transport in close proximity. Here's a couple of good ones if your household identifies as a family.
Diggers Rest – This great suburb was master-planned to suit the family situation. Within this established town you will find Bloomdale and Sunbury is also close by. Considered for its tranquil atmosphere and superb location, this area has a bit of a regional or country feel to its lifestyle, although it's only about 40 minutes from the big smoke. Native wildlife are your neighbours with vistas of green spaces, quality schools and childcare centres, playgrounds, and entertainment.
Diamond Creek – With easy access to the sealed Diamond Creek walking trail leading to the Eltham North Adventure Playground this suburb seeds a sense of adventurous and active family life. Part of the Artisan Hills region it is a place where arts and crafts are all around you, sleepy cafes and farmers markets are the "go to", and boutique wineries are only equaled with the fine restaurant dining. The Diamond Valley miniature railway is also very close by.
There are a lot of criteria when it comes to finding suburbs in Melbourne to settle your family into, if safety if your appeal you may also consider the Melbourne suburbs of: Montmorency; The Patch; Ferny Creek; Kallista; Warrandyte; Donvale; Selby; Sassafras; Park Orchards; Black Rock; or the bayside suburb of Beaumaris.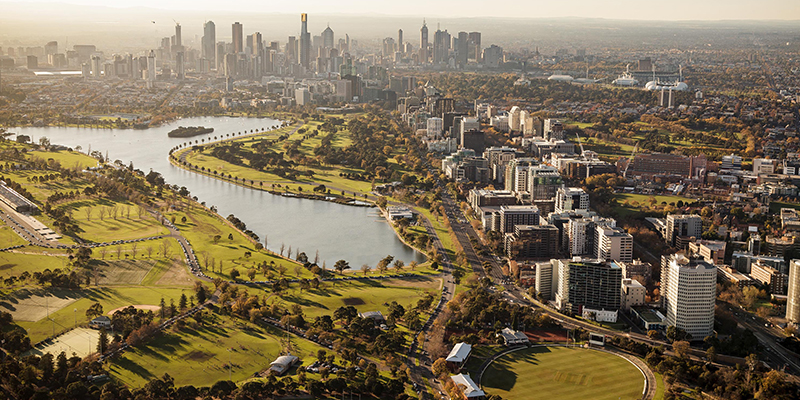 How do you choose the best suburb in Melbourne?
East Melbourne suburbs
Hawthorn East is just seven kilometres east of the city centre and has plenty of park spaces including Anderson Park with panoramic views of the Melbourne CBD. Many of the houses and historic buildings were built in the 1800s and still remain to delight. Its close proximity to the city centre brings the price tag with the median house price of $2,216,000, which is considerably higher than the median house price of the whole of Victoria.
Doncaster East is known to be green, relaxed and generally with a laid-back happy vibe. There are heaps of shops and restaurants but best of all the public transport links right there. It is a humble 17 km north-east of the Melbourne's CBD and is nestled in the hills between Koonung Creek and Mullum Mullum Creek. The median house price is $1,358,000 with units being $818,000. Average rent is around $530 per week for a house and $450 for a unit.
At the foot of the Dandenong Ranges, Ferntree Gully is 32 kms from inner-city Melbourne and is known for the bushy, green wilderness. Popular for families there are a wide range of childcare options, schools, shopping, and is connected to public transport on the Belgrave line. It's a bit more affordable here with median house price hovering around $802,000 and units at $606,000. Average rent for a house is $440 per week and $400 for a unit per week.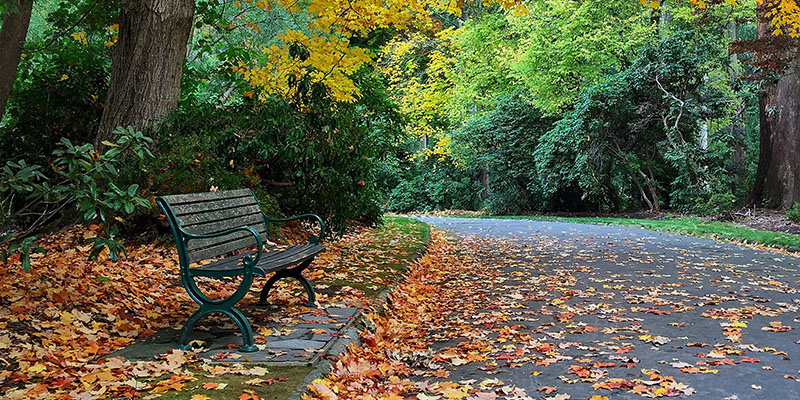 The natural beauty of the Dandenong Ranges is unique.
West Melbourne suburbs
Affordability is the biggest draw card for families moving to Roxburgh Park in Melbourne's west, with more than three quarters of residents identifying as a family. It's a bit further west of the CBD but when you're in the family way, it hardly matters when you can buy a home for the median house price of $600,000 and get a backyard. The median unit price is $400,000 with rents for houses and units an affordable average of $410 and $360 respectively. This suburb west of the CBD is next to Craigieburn in the north with Craigieburn train station to the east, and is right near the Greenvale Reservoir.
For a median price under one million west of the CBD you can look out to Altona which is a pick for families who want to have a lifestyle on the water, and is only 13 km south-west from the city of Melbourne. There is green space and heaps of public transport. You can rent there for $450 per week for a house and $390 per week for a unit. It boasts CBD views, cafes, a produce market, and lots of walking or cycling paths.
North Melbourne suburbs
Melbourne's northern suburbs might be exactly what you are looking for. 14 km to the northeast of the CBD is the suburb of Macleod which has a retro neighbourhood atmosphere with many homes styled in the red bricks that were popular in the 1970s. Houses are plentiful and are good sized for families, with access to local schools, good public transport options and good roads to the city. The median cost to get into one of these houses is just over the one million mark and if you are interested in a unit, you can pick one up for around $682,000. Renting a house is going to cost an average of $460 per week or an apartment for $440 per week.
If a more inner-city vibe is what you crave than you may consider Coburg which is just north of the city centre. This is where some amazing homes feature historical Victorian terraces and Edwardian architecture. For its amazing features and its proximity to the city it seems to sit well priced in comparison to other suburbs with median house prices at $1,115,000. If your priority is elite schools, there are many private schools including Lowther Hall but also some excellent public schools.
Brighton Beach's famous colourful beach huts.
South Melbourne suburbs
Staying close to the city, 5 km south of the city centre is the city of Port Phillip containing the suburb of Middle Park. Middle Park and next door Albert Park are the best suburbs for the most well preserved and looked after heritage Victorian terraces and is part of a strict historical conservation regulation to keep it so. The median house price in this suburb around $2.8 m.
Southeast of the city, heading towards Port Phillip Bay, is the south Melbourne suburb of Bentleigh where there are beaches, local parks, schools, and shopping. Houses in Bentleigh are on old fashioned big sized blocks of land, so the homes are great for families. You can buy here for a median price just over $1.5 m for a house and the median unit price is $670,000, to rent you can expect to pay $600 per week in a house and $455 a week in a unit.
Brighton East is next door and is a little further inland from the bayside suburb of Brighton on the edge of Port Phillip Bay characterised by its famous colourful Bathing Boxes. This suburb is a closer to the bayside, but not as expensive as the land in Brighton, and boasts private and public schools, sporting clubs, open spaces, and parklands. The median house price here is $2,080,000.
Green space living
If you're after a green switch and want to live in the more wooded natural liveable suburbs, nature lovers have plenty to choose from.
Olinda – 36 km from the CBD, Olinda simply exists because of the trees, literally! It began as a logging settlement but has flourished into a sought-after retreat in the Dandenong Ranges and is saturated in natural beauty. A stunning feature in bloom is the local natural rhododendron garden and there are plenty of local bushwalks through Olinda State Forest. It is a classic mountain township with great community and quaint antique stores, locally owned restaurants and art galleries – it's a cultural centre where the thought of a bustling CBD is an hour or so away.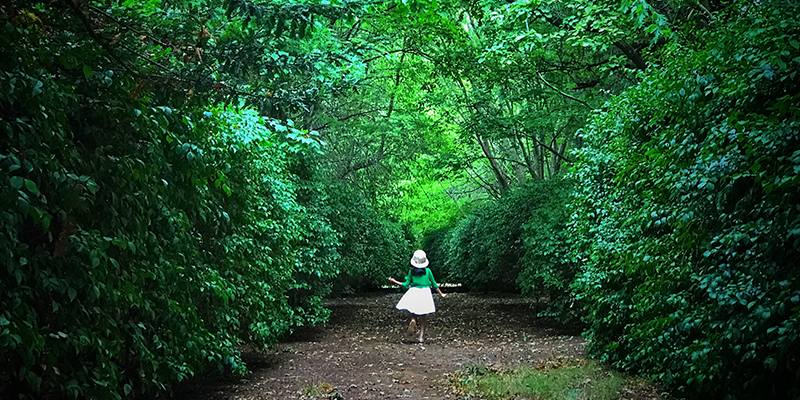 There are lots of greenspaces and walking trails in Melbourne.
Albert Park – If you aren't necessarily looking for a full greenscape escape and want some trees but like the CBD at hand then Albert Park should rank high on your look list. It has the hints of bush but is still urban enough with walking trails and a lake. In total contrast to the naturality of the neighbourhood though, the lake ironically becomes the location of the Australian Formula 1 Grand Prix which brings the crowds, the noise, the excitement, and the party!
The best suburbs for food and drink
Toorak Road and nearby Chapel Street have a large array of dining options. The South Yarra area also hosts the Prahran Market where you can get fresh produce. Prahran is a suburb that comes up again and again as a foodie capital, so if you eat out a lot, there is a lot at hand in this postcode.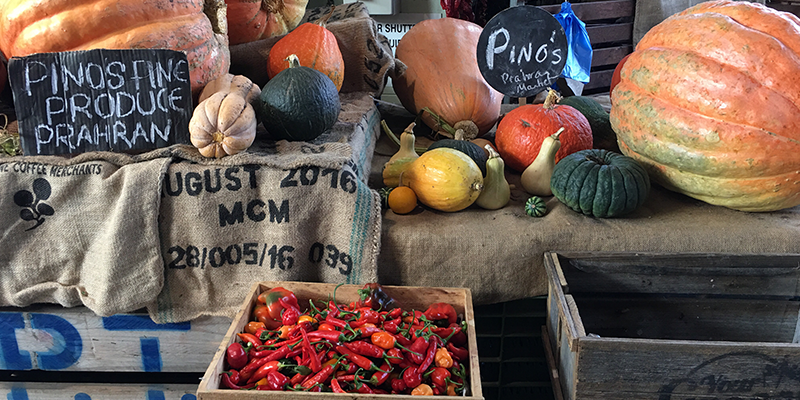 Prahran market is the go to for fresh produce.
Inner city suburb of Carlton (and Carlton North) has the "Italian Precinct" and Lygon St is lined with with cafes and restaurants and is considered home to all things we Australians love about Italian cuisine. If you fancy a good Italian bean in your coffee, gelati, pizza, or a classic pasta this is the only suburb to go to!
The beachside St Kilda (and St Kilda West) has a thriving culture that includes cafes, live music, cinemas, and is a regular festival location. It is Melbourne's seaside boardwalk offering Luna Park and the Palais Theatre. You'll find a lot of the restaurants on Fitzroy Street and Acland Street, but you can also stumble upon wine bars and courtyard café dining which is perfectly complimented by the open sea air. You will also spot a few palatial mansions in this neighbourhood.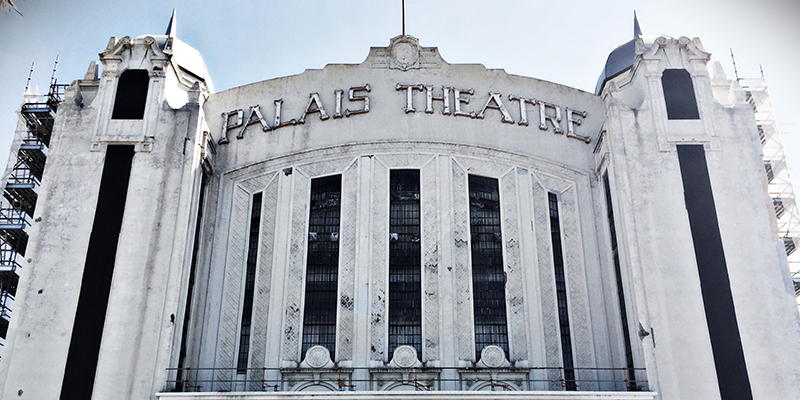 St Kilda hosts the Palais Theatre.
The best suburbs for nightlife - Melbourne CBD
The inner city suburb of South Yarra is only 4 km south-east of the heart of Melbourne and is known for its vibrant culture of shopping and cafes but specifically its entertainment options and its nightlife! Fitzroy is particularly party special with a happenin' atmosphere encouraged by street art, live music and dive bars. St Kilda is also a night spot favourite with the beach carnival atmosphere that inevitably will end a night of drinks and dancing on the sand.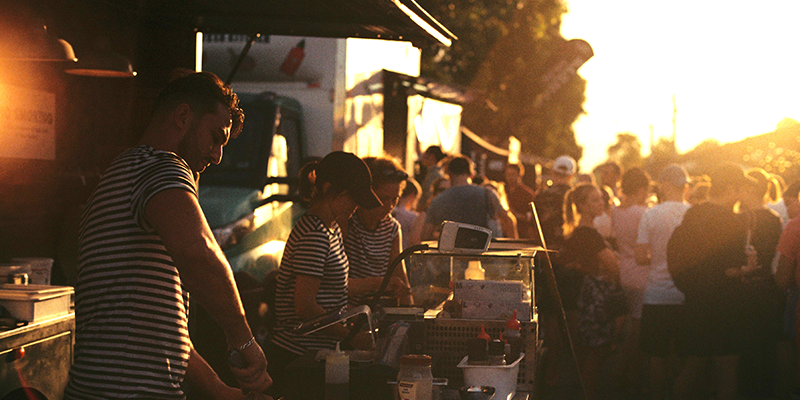 Foodie festival in Melbourne.
Melbourne is a hot bed of metropolitan cultural expression that is characterized by its cozy authentic laneways, converted warehouses, incredible street art (that is literally everywhere you look and everchanging), and the rich historical, early colonial architectural backdrop. With the Yarra River running through it like a life line, and a coastline that tips the bottom of mainland Australia presenting the Great Ocean Road with famous views of some of the wonders of the continent – living in Melbourne is not only like having four seasons in one day, but it also gives you something new every moment.
Muval can help you find the right removalists to help you get from 'A' to 'Melbourne', get a quote from our friendly team now.
Share this page on Facebook
Moving house starts here
View pricing, read reviews and book professional interstate and local removalists online.
35,000+ customers
4.8 rating
Instant pricing