Finding a Locksmith for Your House Move
How to make sure your new place is safe and secure when moving house.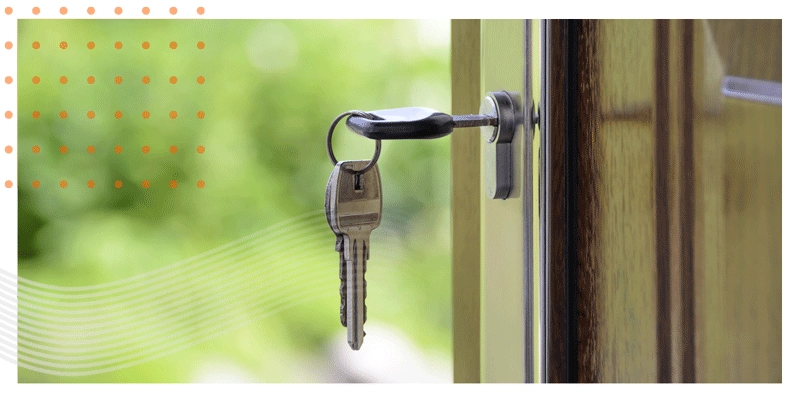 If you are moving into a brand new, recently built home, you will know the "key-chain" history of your locks and security. If you are moving into a home which has been previously tenanted or occupied by many previous owners though, you never know how many keys there are for the existing locks,or who may have them.Your locks are fundamental to the security of your home, so that's why you should consider rekeying or replacing your locks when your first move in.
Locksmiths are masters of their trade and the front line of security for your castle. They can install, adjust, rekey, replace or repair locks and other general security gadgets and systems. They can consult with you about the best solution for your particular premises, conduct security audits and design bespoke systems.
WHAT SHOULD YOU LOOK FOR

WHEN HIRING A LOCKSMITH

?
You may think of your local Mister Minit when you think of a locksmith, or the emergency service you called when you lost your keys while you were out one night and needed to get into your house at 3am. You may not know that locksmiths can perform a variety of other specialised home security tasks such as:
rekey or replac

e

locks when you move.

service a safe.

service security systems.

remove broken keys from locks.

install keyless or electronic locking systems.

install security doors.

install locks on window.

install locks on garages or sheds.

consult about security systems.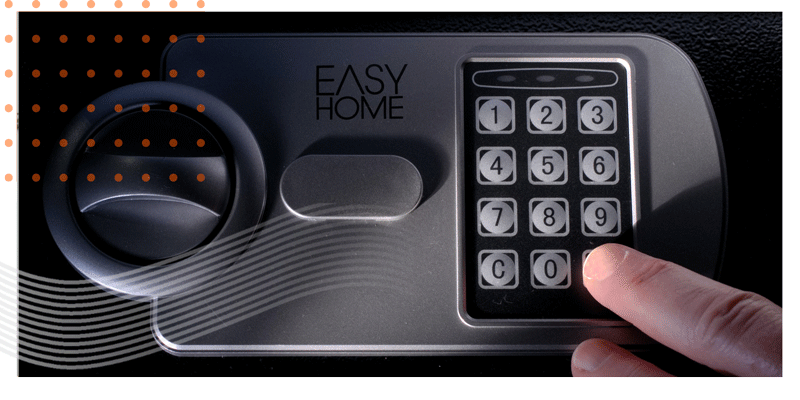 Most locksmiths have an emergency service to help you with home or car locking issues 24/7. They will generally do whatever it takes to help you gain the access you need, on the spot.
You should be aware that:
all locks provided to you should meet or exceed Australian standard AS4145.2:1993;

d

oors and locks provided to you have a fire rating that meet

s

or exceed

s

Australian standard AS1905.1:2005

;

and

locks provided to you should be corrosion resistant in accordance with Australian standard AS4145.2;1993.

indoor locks do not have to meet as many standards as outdoor locks, your locksmith can help you understand the difference.
James from Apex Locksmiths Sydney also told us that "KA stands for 'Keyed Alike'. If you have your home on one of these keys – get it changed. There are likely multiple other keys out there exactly the same as yours".
CHOOSING A

LOCKSMITH

YOU CAN TRUST TO SECURE YOUR HOME

WHEN YOU MOVE



Some locksmiths are specialised, for example some only do automotive locking, so it's important to discern which locksmiths can do what you want them to do. When contacting different businesses, check that they are personable, knowledgeable and have a focus on reliability. After-all, you need to trust them with everything you hold dear.
As you research, make sure the locksmith you choose is qualified, Master Locksmiths Assocation of Australasia (MLAA) tested and endorsed, is a registered business with insurance, and is in state compliance with any required security licenses. Most locksmiths are generally also part of a professional organisation;however, they are not required by law to hold a professional registration or license.
To help you choose a locksmith you can trust, you can perform a search on the MLAA website, https://masterlocksmiths.com.au/.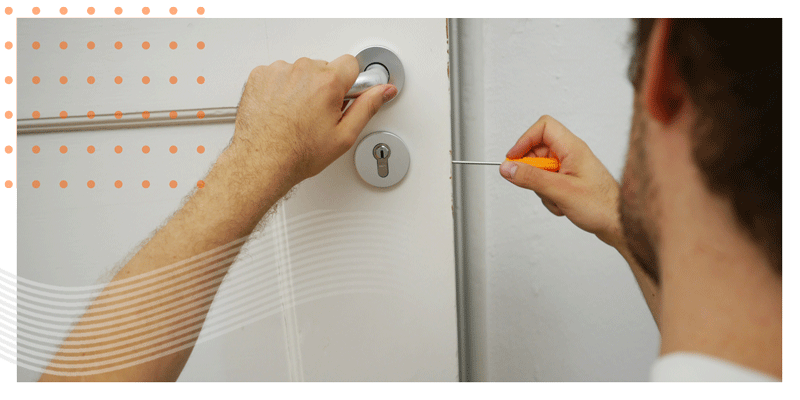 TOP REASONS TO HIRE A LOCAL LOCKSMITH WHEN MOVING HOUSE:

We asked Mr Munro from SK Locksmiths Brisbane why it's so important to change up your locks. Mr Munro says, 'As a professional locksmith I won't give you the horror stories. But it's VERY important you have all your locks changed when moving into a new home. Old tenants, tradespeople, friends or ex partners of home owners can still have access to a property you purchased. Peace of mind is priceless, and yes when we change your locks you can get every lock put onto the same key!
Anything mechanical or electronic likes locks and security devices are very similar to cars. Sure, you could spend as little as possible but it will cost you three times more in the long run. Secure and mechanically reliable locks don't break the bank and save you money in the long run.'
RE-KEY YOUR LOCKS
It is generally quicker, easier and cheaper to re-key your locks. Although there are many "DIY" kits and tutorials online about how to do this yourself, it is a technical and precision task and there can be major consequences to not getting it right. You should always hire a professional local locksmith to re-key your locks.
This technique will reconfigure the inner-workings of the lock so you receive a new set of keys, it is a great way to save money when you first move, and reduce waste.

REPLACE YOUR LOCKS
If re-keying your locks is not an option, for example the locks are old, worn or rusty they should be replaced. Another reason people like to replace locks when they first move into a new property is aesthetic, sometimes people like to match the locks to their decorating or just prefer the look of different types of lock systems.
HOW MUCH DOES A LOCKSMITH COST?
When planning costs, you should consider how much or how little you want to do to secure your home. A locksmith can do most security installations from locks on doors and windows to full security systems. Costs are also reliant on the type of work you want them to do, the time they take to perform the tasks and when, as well as other possible factors such as products and parts.
Following are average costs for some locksmith services, not including parts or products (@2020).
C

hanging the locks on

a

house is

approximately

$

30

to $

300 (depending on the type of locks and how many);

R

ekeying of opening locks

on a house is approximately $

40

to $

100

.

O

n average, a locksmith will charge around $60 per hour, but may vary depending on the time of the callout and what is required.

The average callout fee is around $110 during business hours and can increase to $150-$200 at night, and even $300 if

you need them after midnight.

Key cutting can cost between $4 and $20 depending on the type of key and how many you want.
As always, it's best to get a few quotes from different locksmiths to compare.
SECURE YOUR MOVE
If one thing is for certain, the moment your feet hit the ground in your new home should be a moment of utter confidence that every single precious item and person will be secured and safe from word go!
Move-in day should be a matter of grabbing your new keys (and codes) and knowing that you have employed the best professional locksmithto give you peace of mind for as long as you are in your new castle.
Share this page on Facebook
Moving house starts here
View pricing, read reviews and book professional interstate and local removalists online.
35,000+ customers
4.8 rating
Instant pricing