How to avoid dodgy removalists
A Current Affair on Channel 9 recently aired a story about a dodgy removalist company and the customers that had been affected by them. If you want to find out how to avoid the same pitfalls, this one's for you.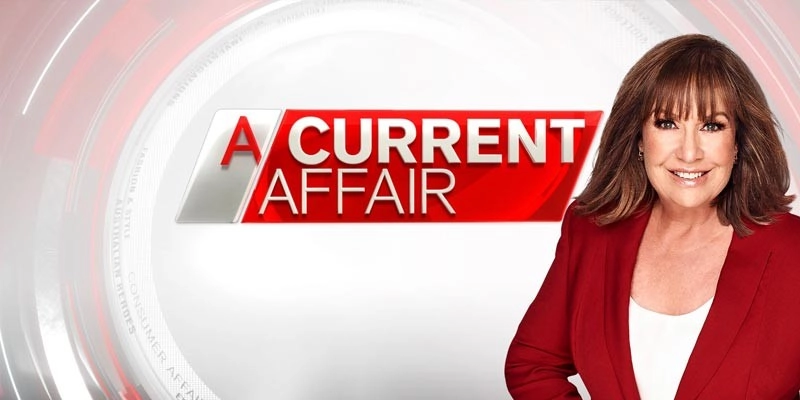 The removals industry in Australia has over 8000 operators. Surprisingly, regardless of the fact you entrust them with all of your household belongings, there are no formal certification requirements for removal companies; nor are there requirements for them to carry a certain amount of insurance in case something goes wrong. Anyone with a truck and an ABN can call themselves a removalist company. A Current Affair exposed a dodgy operator in a recent investigation:
So how do you know who you can trust and how can you protect yourself from being scammed like the customers on A Current Affair?
1. Check Reviews
Your first port of call is to check the online reviews of the removal company you're booking with. However, don't just look for a 4 or 5 star rating. Online reviews can be faked, so take some time and read the comments of the reviews and look in to the profiles of the people leaving the reviews to ensure they are real people. A good way to check this is to see that the people who have left reviews use their full name, and, in the instance of looking at Google Reviews, have left reviews for other businesses as well.
You'll also want to be mindful that every honest company will have a couple of bad reviews. You can't please everybody, and the reality is that occassionally, every company will end up with a bad review. Don' tbe deterred - this is how you know they are honest!
Finally, be wary of companies that have lots of 5 star and 1 star reviews, with nothing in between. This can often mean the company uses a range of subcontractors, some who are great, and some who are terrible. If you book with them, you'll be risking who shows up on the day.
2. Check Insurances
You should also check with the removal company about their insurances, and ask to see a certificate of currency of their Goods in Transit, and Public Liability policies. Remember, though, these insurances won't cover accidental breakage of your furniture. For that, you'll need to take out a comprehensive insurance policy for your move.
3. Are They an AFRA Member?
The Australian Furniture Removals Association are an industry organisation that removalists pay to become accredited. They provide training, dispute resolutions services, insurance and other services - so you can be confident that their members are of a certain standard. However, there are many top companies around the country, as well as dilligent, careful and honest owner operators who are not AFRA members that still provide exceptional service at a great price. While an AFRA member is more often than not a safe bet, it shouldn't be a make-or-break for your choice of removalist.
4. Take Photos, Video and Have an Inventory List
It's always a good idea to have some record of the state of your items before your move. We recommend to all of our customers to at least take a photo of the packed truck / container on your pickup day so there is some record of what was collected. Better yet, take a video of each of your most valuable items of furniture before they are moved so you can clearly refer back to their prior condition should anything happen to them.
It's also highly recommended to have a complete inventory list of the items in your move that is signed by you and the removalists. So, if anything goes missing, you have a clear record of whether or not it was packed in the truck.
5. Take Your Valuables With You
If you have ultra valuable items that are portable: cameras, laptops, jewelry, etc. pack them in a suitcase or overnight bag and take them with you in your car, or on the plane if you're moving interstate. This will also help keep the cost of your insurance down if you're purchasing a policy!
6. Get Comprehensive Removals Insurance Cover
Accidents sometimes happen when moving house. I moved recently and my outdoor glass dining table shattered in the removalist's hands because of the internal pressure that had built up inside the glass. It was no one's fault, but it was ruined. This is what insurance is for. It may add some additional cost to your move, but you can't really put a price on knowing that if something unfortunate does happen, you're covered - particularly when it's the entire contents of your house.
7. "You Get What You Pay For"
There are bargains to be found in the removal industry - particularly when moving interstate. For example, you may be lucky to catch a great operator on their way back from somewhere who is willing to move your items for the price of fuel and their time. However, it's likely that if you've received a dirt cheap quote, some corners are being cut somewhere that may be reflected in service or reliability of the vehicle transporting your items. Make sure you compare prices from a few removalists, and be wary about going with an option that's miles cheaper than the others.
8. Find a Removalist Company Through Muval
This may seem contrived, but we created Muval to help you find the quality, trusted removal companies that can give a great price for your move. We do our due dilligence on all companies on our platform to ensure they meet a standard that you can be confident in. We also ensure all companies send 2 trained movers to pick up and deliver your furniture, as well as take necessary protective measures to pack your items as safely as possible for your move.
Many removal companies rely on bookings through us to support their business. This flow of work helps us to ensure customer who book through our platform are treated with respect, and given quality service.
Our friendly team of customer service agents can help you complete an inventory list, answer any questions about your move, and help find you a company that fits your budget. You can chat to them Monday - Friday, 9am - 5pm on 1300 168 825.
So, before you book anywhere, why not do a search on Muval to see what's available and compare prices on some of the country's best removal companies?
Share this page on Facebook
Moving house starts here
View pricing, read reviews and book professional interstate and local removalists online.
35,000+ customers
4.8 rating
Instant pricing