How to Move a Couch/Lounge Interstate
They say, moving a house opens a new chapter in life – leaving the past that you didn't like behind and starting afresh. But, does this also have to apply to all your goods? What about that couch or lounge that you've spent countless cozy moments with?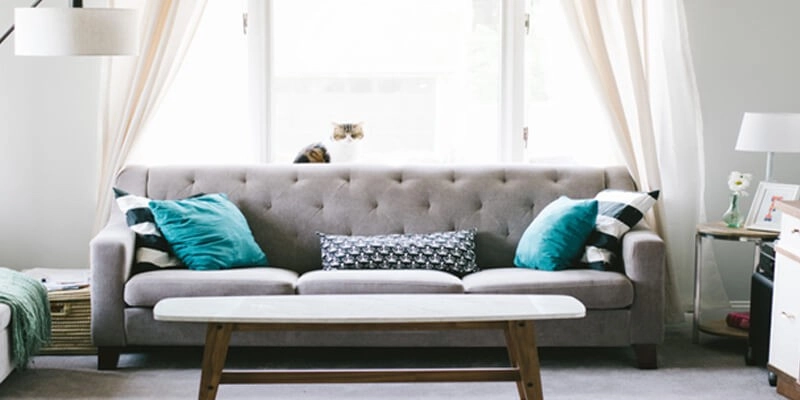 While buying goods for your new house sounds like a promising way to start that new life, you must consider a couple of things before you choose which items to let go. Remember, your time and budget are important factors when deciding to sell or move your furniture interstate.
Putting your couch or lounge on sale surely adds extra cash to your moving budget. Aside from the money earned on the sale, the space saved equals to additional savings on the moving expenses.
However, selling bulky items has its disadvantages too.
It is usually restricted to a local sale and someone has to pick it up with a truck or ute.
If you decide to put it out online, you have to invest on a good photograph, which may require hiring a professional. There's also no guarantee that it will be sold prior to your moving date, adding to your need to spend on a storage.
So before selling your couch/lounge, ask yourself, "Do I have the time to spend on marketing the furniture and attending to my potential customers?" "Will the money I earn be enough to cover the marketing costs plus the new couch or lounge?"
If you answered "No", it's time to move that furniture interstate. Here's a quick read on how you move your couch/lounge interstate.
Plan Ahead
Now that you have decided to transport your couch/lounge, it's time to start planning the how to's.
How will you move the couch through your door?
Who will move the couch?
Whether you're moving the couch / lounge together with all your goods or simply just this furniture alone, consider professionally transporting your furniture. Having trained professionals will ensure that your couch gets transported securely. The key is to find a reliable removalist.
Find your moving truck
Muval, being the uber of the removals industry, is your platform to connect in the market with removal trucks already moving between your desired locations. It gives you access to their availability, capacity, pricing, and company profiles to help you decide which removalist best suit your needs. Instantly book interstate removalist – just enter your routes, complete the form, and we'll look for a quality removal for your items. You can then review the information, and book directly to secure your space! Muval does not only make your move convenient, but it is also a smarter way to move interstate.
Prepare your couch / lounge for the move
After booking the truck, it's time to prepare your couch/lounge.
Take away the cushions and other removable parts like the legs. This will definitely help in maneuvering around tight spaces.
Clean it. You can either vacuum or wash the upholstery cloth to give it a fresh smell when it comes in to your new home.
Cover it. Shielding your couch from dust, debris, moisture, and scratches during the transport is important. You can find a dust sheet to do the work or you can cover it in a protective blanket secured with packing tape or a shrink wrap.
Ready for the Move!
Your couch is now ready to move to your new home! If you have additional questions in moving your furniture, feel free to reach out to our move managers who are available to help at any point during your move. Contact us at 1300-1-MUVAL or via email at support@muval.com.au today.
Share this page on Facebook
Moving house starts here
View pricing, read reviews and book professional interstate and local removalists online.
35,000+ customers
4.8 rating
Instant pricing