How to register your pets when you move
Moving pets interstate or to a new area can have some hidden complexities, but no matter where you are moving to, dog registration is compulsory.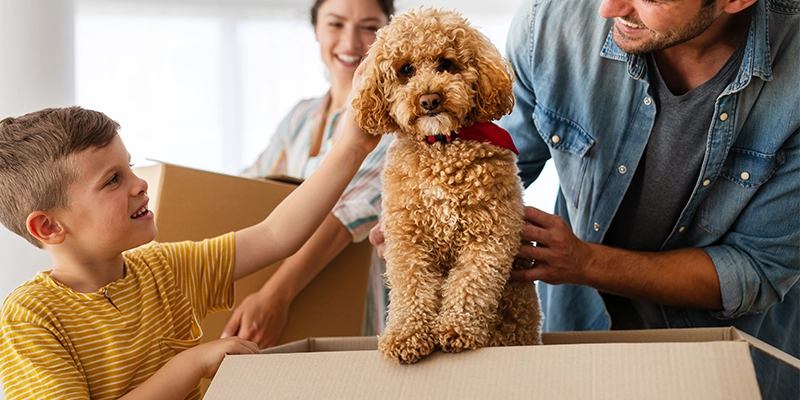 If you are the proud protector of a dog or cat, and are moving interstate or even to another Local Government Area (LGA), you will need to register your pet to the LGA where you are moving to. In some council areas it's mandatory to have a microchip number so if they haven't been microchipped, factor it in when you consider your post move budget, and make sure the contact details are correct. Some city council areas require cats to be registered too, but all of them require dog registration after you've
booked your removalists
and you've moved house.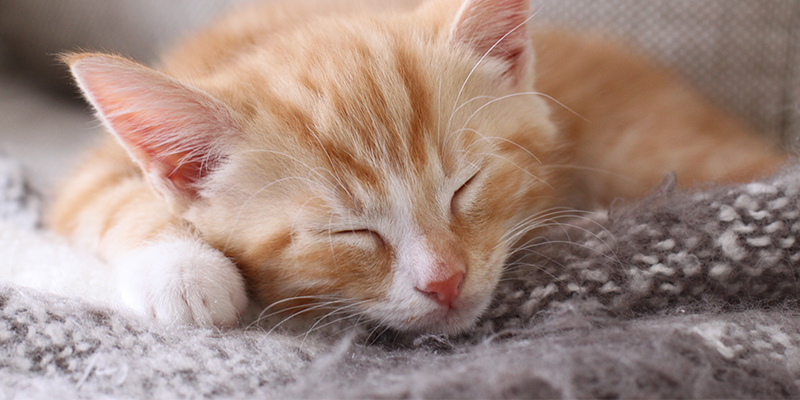 Cats need to be registered in some Local Government Areas
Some states have outright bans on particular animals that are accepted as pets in others, and there may be certain rules around keeping exotic animals too, so you really need to do thorough research so pet owners don't inadvertently breach some bio-security law somewhere!
Each state may have overarching rules about pet ownership, but the nitty gritty of pet registration and the expectations on the owners of pets sit firmly under your local council's jurisdiction, so that's where you need to fill out the registration form. We give you a state by state overview of registration details, and provide quick-links to all the LGA's so you can get your pet registration sorted ASAP!
What pet registration fees pay for
Pet registration helps the council provide services to help keep animals safe in public spaces by contributing to the cost of operating the pound, employing animal rangers, and the upkeep of dog parks. It also funds the staff who audit commercial organisations that work with animals such as shelters, catteries, kennels, and pet shops.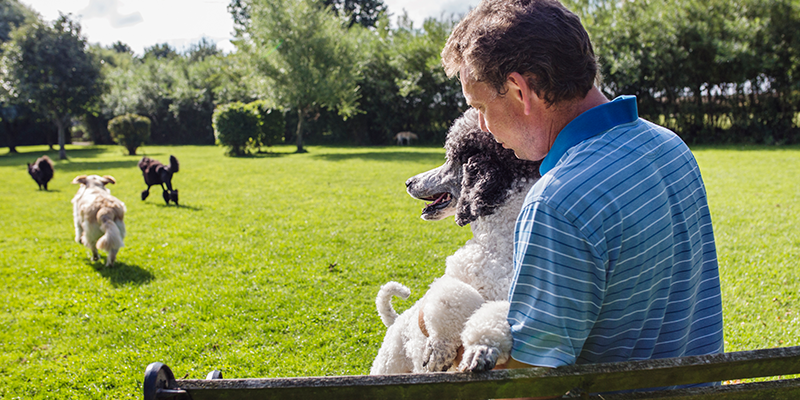 Registration fees help the council provide services to keep animals safe in public spaces
Are you eligible for discounted registration fees?
Depending on your local council's rules, and your circumstances, you could be eligible for a reduced registration fee if:
your pet is over 10 years old.
your cat or dog is a working animal working for a verified organisation.
your pet has a desexing certificate.
you are a registered breeder.
you have a pensioner discount or hold concession cards (such as a health care card) from the Department of Health and Human Services, or the Department of Veteran's Affairs.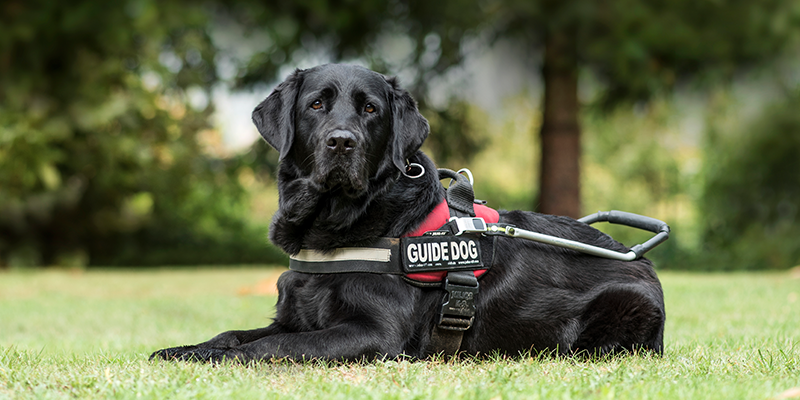 Guide dogs and service dogs are working dogs and exempt from registration fees
Registering pets in Queensland
While registering your dog is required for all owners in the Sunshine State, only some council's enforce cat registration. You will need to obtain a permit if you own a dog that is considered a regulated breed (dangerous dog). Dogs and cats need to be microchipped and registered before they are 12 weeks of age (three months), and they must be registered within 14 days of arriving in the state, it's preferred that they are desexed (you may need to provide proof with a desexing certificate). If your animals are for breeding you may need to tell you new council when you apply for registration. If your dog is working stock it may be exempt from a registration fee altogether.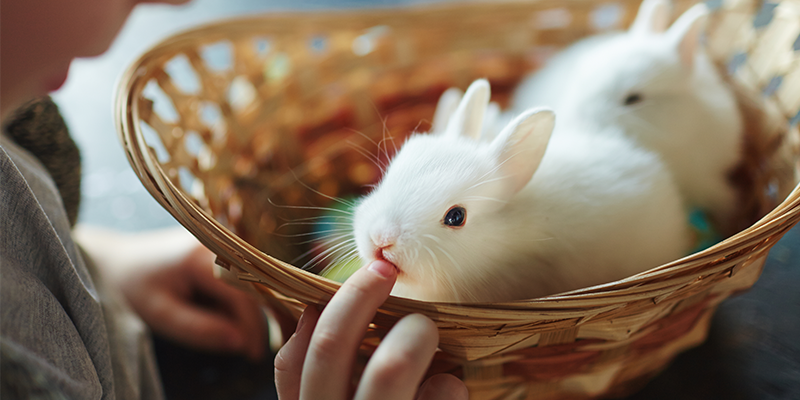 You can't keep rabbits in Queensland, but they are a legal pet in other states.
Queensland has a list of prohibited mammals, reptiles and amphibians that cannot be brought over the border for bio-security reasons. Some of the animals on this list are actually legal in other states, so check it carefully - for example, rabbits are legal pets in NSW but not Queensland. Some exotic and native birds may also require a licence, this is determined by the Department of Environment and Science.
There are also special rules around keeping horses, pigs, poultry, and livestock - as well as bees from Tasmania which are banned!
LAWS FOR PET OWNERS IN QUEENSLAND
REGULATED DOGS (Restricted breed dog)
KEEPING EXOTIC ANIMALS AS PETS IN QUEENSLAND
SEARCH FOR YOUR LOCAL COUNCIL IN QUEENSLAND
Registering pets in New South Wales
In addition to cats, dogs, aviary birds, and aquarium fish, New South Wales residents may keep some native animals as pets with a special licence so long as they were bred in captivity from a licenced breeder.
Some birds may need a permit if they are exotic or native
Dogs and cats must be registered by the time they are six months of age unless you are entitled to an exemption. You can complete details for registration online and make payment of the fee via the NSW Pet Registry or pay in person with a visit to your local council. Note that it is a requirement of registration for dogs and cats to be microchipped. When you start searching for Removalists Sydney, you should also start searching for how to register your pets.
FIND YOUR LOCAL COUNCIL IN NSW
Registering pets in Victoria
Dog and cat owners in Victoria are required to microchip their animals prior to registration. Victorian legislation is implemented by local councils, so if you are moving anywhere in Melbourne, they have the power the manage domestic animals within their jurisdiction.
A wide range of domestic pets are allowed in Victoria including rabbits and ferrets!
FIND YOUR LOCAL COUNCIL IN VICTORIA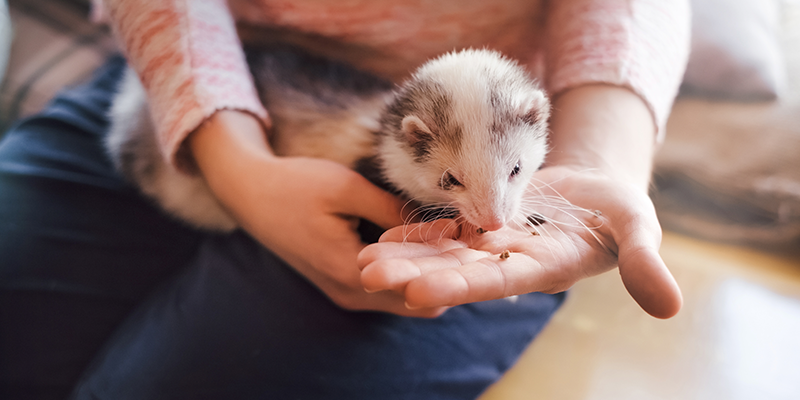 Ferrets are legal pets in Victoria
Registering pets in South Australia
Desexing and microchipping is mandatory in South Australia for all dogs, as well as cats born after July 2018. There is a state-wide central database called "Cats and Dogs Online" which is encouraged by the SA Government and is a "one stop shop" to register online and provide microchipping updates, however local councils are still responsible for managing domestic pets within their communities and registration is administered by them.
Other types of pets are permitted in South Australia but if it's an accepted breed you may need to obtain a permit. Likewise if it's a particular native species however, South Australia allow you to keep some native animals as pets without a permit.
FIND YOUR LOCAL COUNCIL IN SOUTH AUSTRALIA
Registering pets in Western Australia
Perhaps due to their relative isolation, Western Australia have some extra rules when it comes to importing certain pets to the state to prevent introduced bio-risks.
If you are a cat or dog owner you generally don't need to have your pet inspected but you are expected to minimise the possibility of noxious weeds entering the state by checking their fur for seeds or burs before crossing the WA border. You will still need to contact your local council to find out about registration requirements.
Other animals like commercial breeds of rabbits, guinea pigs, ferrets, rats, mice, birds, and fish will require inspection by Quarantine WA on arrival. Many reptiles and amphibians are prohibited in WA but if it is allowed it must be declared and presented for inspection on arrival in WA as per the state legislation, so it's illegal not to! You may need to check if your more exotic pet is permitted in the state and if it is, you likely will require a permit.
Western Australia's Biosecurity and Management Act 2007 governs permitted spiders and insects which must also be accompanied by an import permit and declared to Quarantine WA. Your crawly friend must be packaged up so as to clearly identify the species and their feeding material.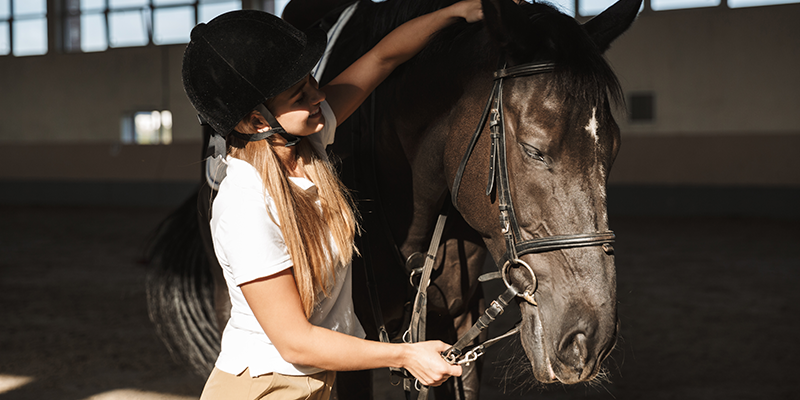 Horses are great companions and need to be managed according to state laws
If your pet falls under the livestock category (such as sheep, goats, pigs etc.), again there are entry requirements for individual species. This is also the case for pets that are native animals.
IMPORTING PETS TO WESTERN AUSTRALIA (INCLUDING CATS, DOGS, REPTILES, FROGS, INSECTS)
FIND YOUR LOCAL COUNCIL IN WESTERN AUSTRALIA
The truth of the 'tail'
If you are moving interstate, and you keep exotic animals or pets that aren't cats or dogs, there may be other regulations, permits, and quarantine laws you really need to be aware of. You don't want get in trouble for importing a banned species, or worse, inadvertently starting a bio-security alert!
If you have cats or dogs (unless they are declared dangerous), you will not have a problem in most parts of the country so long as you follow the local laws, treat your animal well, and keep your registration paid by the due date. It's a good idea to plan all things 'pet' ahead of time if you can, as some jurisdictions require registration very soon after you enter the state or new LGA. Look for your new local vet, budget your registration fee and finalise payment options, find out if you need a replacement tag and when you can expect a renewal notice, find your desexing proof!
Given your animal is experiencing a new environment, it can be advised to have those microchips up to date with your new address in case they go for an adventure of discovery and you need them to be identified.
Share this page on Facebook
Moving house starts here
View pricing, read reviews and book professional interstate and local removalists online.
35,000+ customers
4.8 rating
Instant pricing