Moving Essentials - Everything you need when moving out of home for the first time
The ultimate list if you're moving out of home for the first time and don't know where to start, so grab your notepad and let's get planning!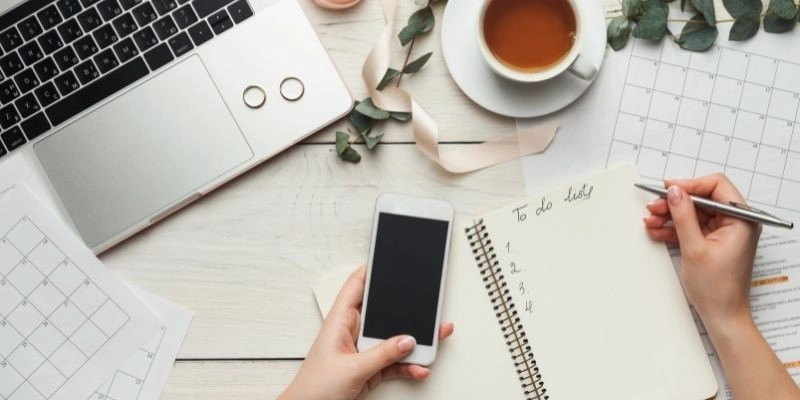 Moving out of home for the first time can be daunting. Our essential checklist includes everything from removalists, to how to handle new room mates, to make moving out easy. Read on to see what we include in this go-to apartment checklist.
What to prepare before moving day
Utilities
If you're moving into an apartment that covers the cost of utilities in the rental price, be sure to check the lease or ask the real estate agency to see who is responsible for activating the utilities. Sometimes the landlord will do this, other times the tenant is responsible. It's important they are activated on time for your move, otherwise you'll be left in the cold and dark with no Wi-Fi!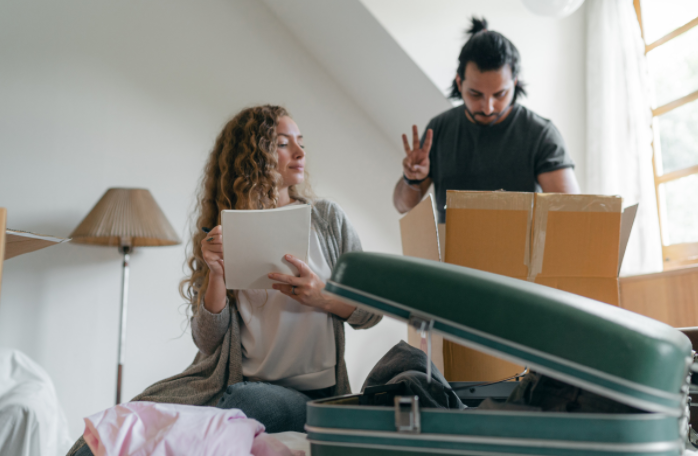 Water
Water is always connected and stays in the landlord's name. There are different tenancy guidelines for payment of water, for example, in NSW the landlord is responsible for payment of water supply charges unless required otherwise.
Electricity & Gas
This should be turned on before your move in date so that your transition is as smooth as possible. Some places will require both electricity and gas, whereas others might be electric only. When opening an account with your local provider make sure to do so for both electricity and gas if your location requires it. This should be turned on before your move in date so that your transition is as smooth as possible. Some places will require both electricity and gas, whereas others might be electric only. When opening an account with your local provider make sure to do so for both electricity and gas if your location requires it.
Internet & TV
Many providers offer a combination service for internet and television connection. Technicians are in high-demand and this step can take some time, so it is recommended to look into this sooner rather than later.
Paperwork
Changing your address is an important step for moving out, your parcels can't go back home to mum's house! Seriously though, you don't want your personal documentation and correspondence to be lost or into the wrong hands so you need to update your details so the right people can find you.
Here are some examples of people to let know of your changed details:
Government departments via myGov Online
- Medicare
- Centrelink
- Australian Taxation Office
- National Disability Insurance Scheme
Transport deprartments
- e.g. car registration and license details via Service NSW
Healthcare providors
- General Practitioner
- Dentist
- Optometrist
- Physiotherapist
- Psychologist/Pyschiartrist
Banks and financial services
- Banks
- Credit union
- Superannuation fund
- Financial advisor
Employers
Education providers
- School
- University
- TAFE
Insurance providers
Post office
- can offer postal redirection for different month periods if you have received something sent to your old address
Subscriptions
Local Library
Veterinarian
Gym membership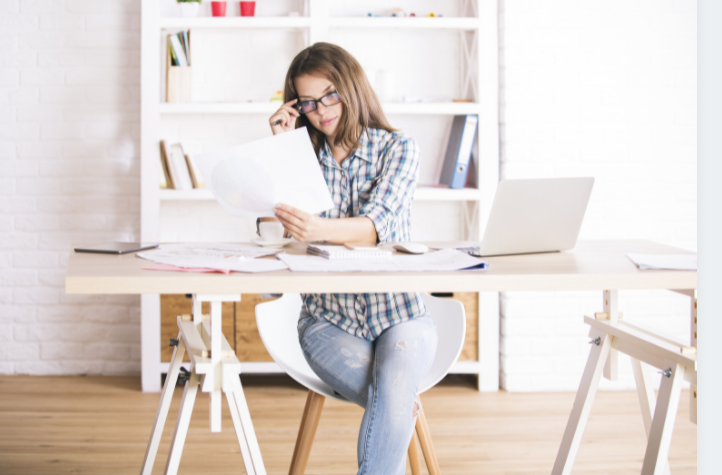 What you need before moving out - Basic Essentials
Once the important and technical things are sorted, you can think about the household items you will need for your first apartment. Ensuring all of the pre-moving list items are complete allows for more time to collect all of the actual belongings you will need for your home.
Apartment essentials can cause a lot of people stress at the get go, but if you follow our way with the following apartment categories, everything should move more smoothly.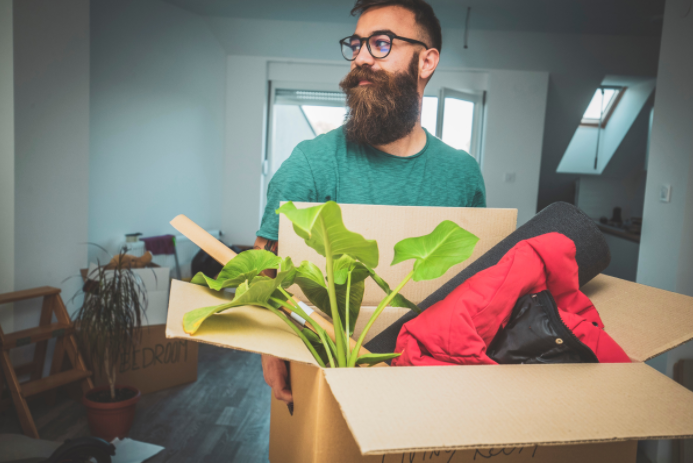 Cleaning Supplies
Many people forget about this category when they move out of home, and it's a big mistake to make when something goes wrong and there is nothing to clean it up with! The best thing to purchase first is a multi-purpose cleaner that can wipe down any surface. Following this is dishwashing liquid, even home brands are great because we don't want dirty dishes piled up with nothing to clean them with. Other supplies include laundry-based items and larger utensils for cleaning, like a broom.
Multi-purpose cleaner
Dishwashing liquid
Laundry detergent
Stain remover
Vacuum cleaner
Dust pan and broom
Mop
Rubber gloves
Garbage bags
FOGO bags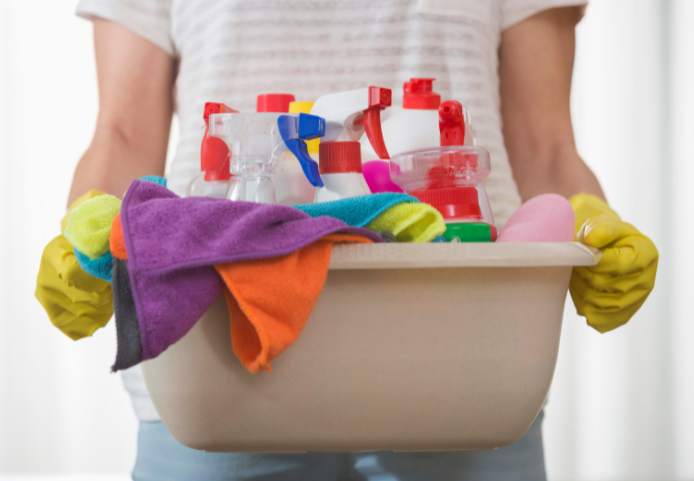 Kitchen Essentials
Remember, when you first move in you only need to worry about feeding yourself and those actually living with you. You don't need a brand-new twelve-piece dinner set right away, just make sure there are enough utensils for everyone to use for their meals. Having some essentials to begin with is important, even if they are from a thrift store and you get the ones you want later.
Pots and pans
Cups and mugs
Bowls
Plates
Kettle
Microwave
Toaster
Fridge
Cutlery organizer
Chopping boards
Knife block
Oven mitts
Oven trays
Paper towels
Paper towel holder
Food storage containers
Measuring cups and spoons
Dish / hand towels
Rubbish and recycling bins
Sponges / Dish brush
Aluminum foil and cling wrap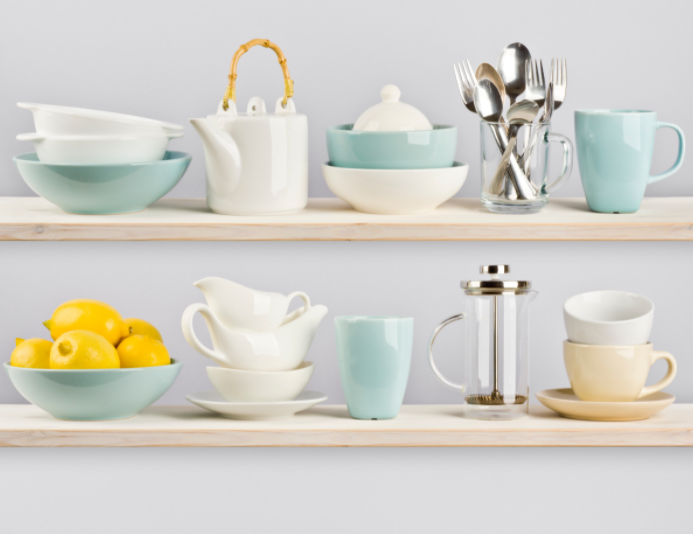 Bathroom Essentials
These essentials are some of the easiest to get sorted - did someone say Kmart trip? You don't need to spend hundreds of dollars on bathroom items, and it's a good idea to keep your toiletries somewhere easily accessible during the move so you can have a shower and unwind easily after unpacking.
Soap
Body wash
Laundry basket
Shower curtain & hooks
Toilet paper rolls
Toilet brush
Hand towels
Bath towels
Bath mat
Bedroom Essentials
Sleeping on the floor should not be an option, so at least have a mattress and one sheet set ready to go for your first night in the new place. If you can bring a bed that's great, but if not, at least having a mattress to sleep on is a good start. Don't forget your pillows too!
Mattress Sheet set
Duvet / quilt
PillowsBed
Bedside table
Coat hangers or drawer organizers
Lamp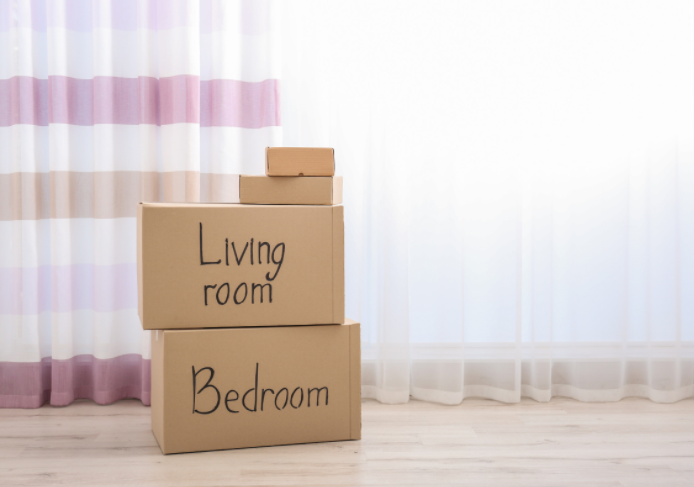 Living Room Essentials
The gathering area should be a warm and welcoming place, so for starters make sure there is a lounge or arm chairs of some kind. There is nothing worse than coming home after a long day of work and not being able to sit in a comfy lounge, especially if your bed isn't completely sorted yet.
Having a suitable dining table for your space is important too, so maybe wait and see how your existing furniture (if any) fits in the area before purchasing other pieces.
Lounge
Coffee table
Television
Television stand
Dining table and chairs
Miscellaneous
There are various bits and bobs that are useful for having around the home. While some of these will be more important than others, they are useful to consider when finalizing your first apartment checklist.
Light bulbs
First-aid kit
Duct tape
Screwdrivers
Step stool Batteries
Measuring tape
Painkillers e.g. Panadol or Advil
Tissues Ironing board
Umbrella
Scissors
Needle and thread kit
Extension cords
Storage solutions
Baking sheet
Grocery lists
Food processor
Carbon monoxide detectors
Smoke detector
Living with roommates for the first time
Moving out of home for the first time and moving in with friends or strangers can take a bit of getting used to. We've all seen roommates in movies labelling individual eggs in the fridge, so here are a few tips so it doesn't come to that.
Communication is key. Chat about your expectations and boundaries from the beginning, and if something comes up, tackle it head-on before things get too far.
Be respectful of each other's schedules. Do you work different shifts? Are you home at different times?
You don't have to hang out 24/7! It can be tempting at first (especially when you move in with a friend), but schedule in some regular alone-time and you won't get sick of each other.
Be aware of your own habits. It's really easy to get caught up in the annoyng things when you live with someone, so be mindful of how your own quirks and habits can contribute.
Take turns using shared spaces. Nobody likes a living room hog seven nights a week, and taking over the kitchen for hours at a time will get exhausting.
Don't try and change the way your roommate lives. It's easier to accept we all work differently, and make compromises to make sure we work together.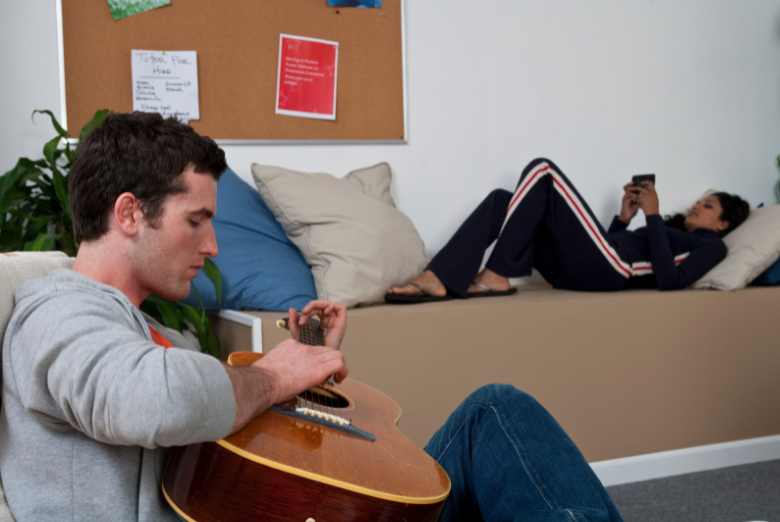 We hope this moving out essentials guide has been helpful in assisting with all issues relating to your move. Oh, and don't forget to buy your mum a present before you leave the nest - she's going to miss you. Good luck with your first apartment!
Share this page on Facebook
Moving house starts here
View pricing, read reviews and book professional interstate and local removalists online.
35,000+ customers
4.8 rating
Instant pricing