Moving interstate? Car registration and drivers' licence essentials
Unless you plan to sell your vehicle before you move and buy a new one, moving interstate with your vehicle will inevitably mean negotiating a bit of red-tape to ensure you are covered legally. Not least of all with the state enforcement bodies, but also your car insurance companies.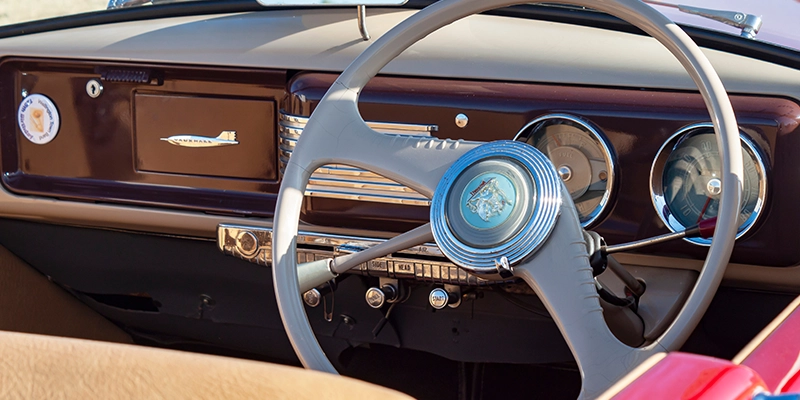 Of course it is mandatory to have your car registered in the state where you reside, this is how respective governments can be sure that all cars that are driving on the road are up to safety standards and have compulsory third party insurance. Technically, when you move interstate you are re-registering your vehicle and each state have their own rules and regulations. Your licence will also need to reflect your new residence.
Registration fees are generally considered similar to a traffic improvement fee, but could include a range of funding built into the annual registration fee for specific traffic services provided by the sate such as: the administration fee, motor vehicle duty, compulsory third party insurance (aka. CTP insurance) which is a motor injury insurance charge in the event of a transport accident, vehicle tax, stamp duty, road safety contribution, number plate fees, support levy, motor vehicle tax, the recording fee, etc.
We provide a starting point for you to wade through this essential process when you move to a new state. The registration costs vary for each state (and even by the number of cylinders the vehicle runs with) so you will need to do your research and assess your financial situation. You will need to follow these steps for each vehicle you need to register, whether they are light vehicles, a privately owned vehicle, commercial vehicles, a passenger car, station wagon, a family car, low emission vehicles, motorcycles, trailers, or caravans, etc.
Can I transfer personalised plates for my car interstate?
You may have spent a fortune on your "vanity plates" but if you move to a new state, they may not be valid and you may not be able to keep them. So you will need to check with your new state first.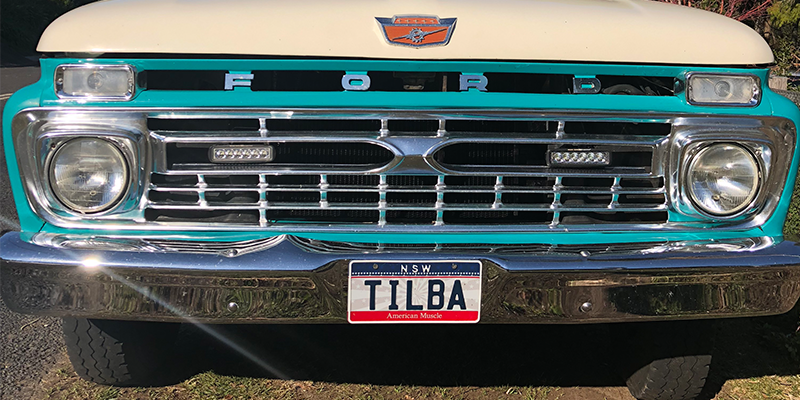 You may not be able to keep your personalised plates if you move interstate
Queensland Car & Licence Registration
If you move to Queensland you have a strict 14 days to register your vehicle, there are applicable fines for not paying the registration fee. You can also apply to get a refund on any remaining time on your interstate annual registration costs.
First you need to locate your local Queensland Transport and Motoring Customer Service Centre. If you are moving to a rural area you may visit a QGAP office, a Magistrates Court, or a local police station.
You will need to provide a current Queensland Safety Certificate (also know as a Roadworthy), in which case you will first need to arrange an inspection on the vehicle with an Approved Inspection Station (AIS) in Queensland which are the state's approved providers. There is an admin fee to get one and it will depend on your vehicle type and adds to the cost of registering a car. You can search for an AIS online.
| | |
| --- | --- |
| Vehicle Type | Fee |
| Motor vehicles up to 4,500kg GVM | $87.65 |
| Trailers over 750kg up to 4,500kg ATM | $43.90 |
| Motorcycles | $56.35 |
When you have your fresh roadworthy certificate you will need to surrender your interstate car rego plates and receive a receipt for them. You can then contact your previous state authority to formally cancel the car registration in that sate and receive any refunds.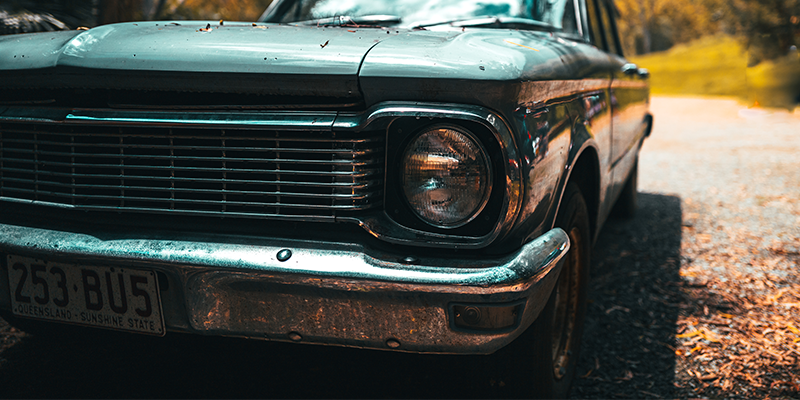 You only have 14 days to transfer your vehicle registration when moving to Queensland
You have 3 months from when you begin residing in Queensland to change your licence. You can apply for the same class as your licence (usually for a light vehicle for a private owner) by visiting a Transport and Main Roads customer service centre or a Queensland Government licence issuing centre or, if you live in a rural or remote area, a Queensland Government Agent Program (QGAP) office or a licence-issuing police station. You will need to:
take your interstate licence to surrender when you get your new one
supply proof of identity documents (list of accepted documents)
make a declaration that you are medically fit to drive the class of vehicle you are licenced for and provide a medical certificate if necessary
pay the licensing fee applicable for the term of validity you choose
if you do not provide your choice of compulsory third party CTP insurance you will be allocated a generic insurance premium which is included in the actual registration fee
More information from the Queensland Government about transferring interstate licences
New South Wales Car & Licence Registration
Vehicles that are kept/garaged in New South Wales and don't have NSW registration are considered to be unregistered and there are severe penalties if you drive the vehicle. You will need to find a local service centre and have the following items handy with you:
proof of identity (and any details of your business if applicable)
proof of your registration entitlement, which is proof that you own the vehicle
proof of any concessions you hold (concession card holders may be entitled to a discount)
your old registration plates to be surrendered
an original compulsory third party insurance policy receipt (CTP green slip) - your CTP insurance must be issued for 12 months by a NSW insurance provider
a report obtained from an Authorised Unregistered Vehicle Inspection Station (blue slip) that was issued not longer than 42 days before seeking registration
if your vehicles have undergone specific modifications, you will also need to provide a compliance certificate for the Vehicle Safety Compliance Certification Scheme
a completed application for registration
tools/screws to attach your new number plates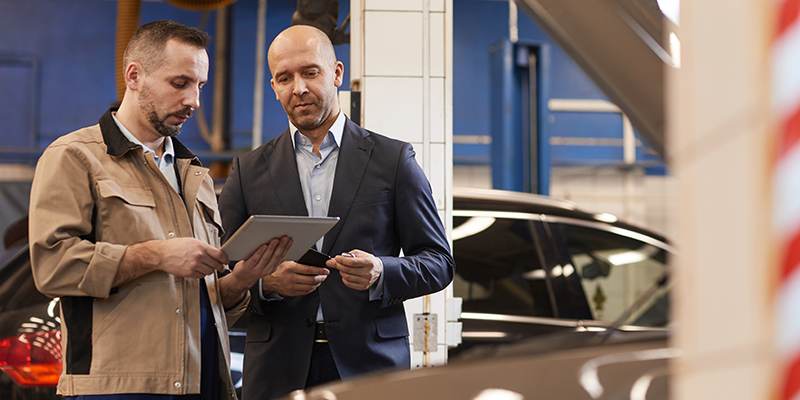 You will need to provide a roadworthy certificate to get your vehicle registered in New South Wales
If you move to New South Wales with an interstate drivers' licence, you must apply to transfer your license within 3 months of your move. There is no registration fees to transfer your current unrestricted or provisional license, but it can sometimes take a little while for it to be processed so take that into account.
You will need to find a local service centre and have the following items handy with you:
your old licence
your proof of identity documents
your completed licence application
(for provisional licencees) your completed good behaviour election / acknowledgement
You will need to pay the licence fee at the time of application.
More information from the New South Wales Government about transferring interstate drivers' licences
Victoria Car & Licence Registration
If your vehicle is still registered interstate, the vehicle details are the same so it's easy to see it is the same car, and has number plates attached - you won't need to arrange a vehicle inspection or a roadworthy certificate in Victoria. To transfer your vehicle registration you will need to book an appointment either online or by calling 13 11 71, you will also need to pay an appointment fee. You will need to find a local service centre and have the following items handy with you:
engine number and Vehicle Identification Number (VIN) of the vehicle
the make, model of the vehicle
the current registration number of the vehicle
if you don't yet have your Victorian licence to take with you, you will need to provide proof of identity documents
the vehicle you are registering
a completed vehicle registration form
proof of the previous 12 months interstate registration
tools/screws to attach your new number plates
New residents to Victoria get a whole 6 months to get their interstate licences changed over to a Victorian one. It depends on how old you are or how long you've had your licence for as to which tests and appointment you will need to organise.
More information from the Victorian government about transferring interstate drivers' licences
South Australia Car & Licence Registration
South Australian law dictates that you must obtain SA registration within 3 months of moving there. Here's what you need to do:
find your local SA customer service centre
provide proof of identity (if you haven't obtained and SA Driver's Licence yet)
provide a completed application for registration and compulsory third party insurance
bring your completed application for exemption from stamp duty
bring a paper certificate of your current interstate registration in your name
if required, an identity inspection certificate (you need this if the registration has been expired for 3 months or more, or there has been a change to the registered owner details)
pay the cost of the vehicle registration fees and a vehicle inspection fee if applicable
pay the new number plate fee ($62)
surrender you old number plates
bring tools to attach the new plates
apply to you old state registration body for a refund on any unexpired portion of the registration once the old plates are surrendered
In South Australia you have 3 months to update your registration and licence
As with vehicle registration, on moving to South Australia, you must transfer to an SA driver's licence within 3 months of your move. You just need to find a customer service centre and take along your interstate licence, evidence of identity, and a completed driver's licence application form. Be prepared to pay the administration fee and have your photo taken. Your new licence will be equivalent to your interstate licence and have the same expiry date, if you wish to extend the licence you can pay a renewal fee at the same time.
More Information from the South Australian government about interstate drivers' licences
Western Australia Car & Licence Registration
If you do not register/licence your vehicle within 3 months of moving to Western Australia your vehicle will be considered unregistered in WA. Here's what you need to do to get your vehicle registration up to speed in WA:
get a vehicle roadworthy inspection from an Authorised Inspection Station near you
find your local Department of Transport (DoT) Driver and Vehicle Services Centre or regional agent
complete an Application to License a Vehicle (Form VL17)
provide proof of identity and complete the Proof of identity: Nominated owner - vehicle licence holder (Form VL186)
provide proof of vehicle ownership i.e. evidence the vehicle is currently licenced in your name. It is sufficient for interstate transfers to supply the current registration certificate in the state it is held clearly stating you as the owner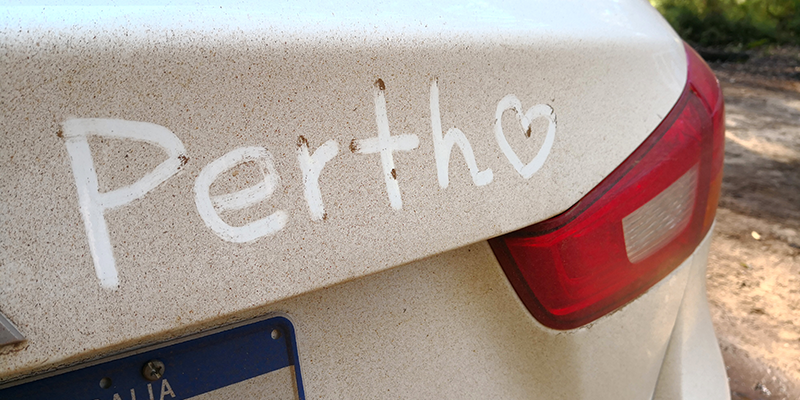 Driving without the correct registration and licence in the state you live incurs severe penalties
You can use your interstate licence for up to 3 months when you move to Western Australia, but if you don't update it before then, you will be driving illegally. Unless you a moving from Norfolk Island, you can convert all vehicle classes on your licence. P Platers will have their driving hours commuted too! Steps to transfer are:
find your local Driver and Vehicle Services centre or regional agent
provide proof of identity
provide proof of your new WA address, which means taking along a current, electricity, rates, water, or gas bill
surrender your interstate driver's licence
complete an application form
answer questions regarding traffic or criminal convictions
declare any medical conditions or prescribed medications
all applicants are required to take an eyesight test
some applicants may need to take a medical test, theory tests if necessary, or practical driving assessment
get your photo taken for your new licence (Your Personal Details and Photograph FAQ document)
pay the fee
More information from the Western Australian government about transferring interstate driver's licences
One of the biggest challenges
Taking your vehicle/s interstate is possibly one of the most logistical challenges of any move of considerable distance, particularly if you have more than one. If you can't drive it there yourself, you may needed to have it shipped to your new place which was challenging enough. With all the exhaustion that goes with a big move, at least you can have a bit of time (at least 3 months in most places) to set up house before you need to embark on the bureaucratic journey of converting your licence and registration, but once it's done, you will truly be a resident of your new state.
Share this page on Facebook
Moving house starts here
View pricing, read reviews and book professional interstate and local removalists online.
35,000+ customers
4.8 rating
Instant pricing