Painting and Decorating When Moving House
Painters and Decorators have the skills to negotiate the technicalities of covering walls with paint as well as special trend applications such as renderings, and wall-papers. They can help with the inside and the outside decorating of any abode when moving house.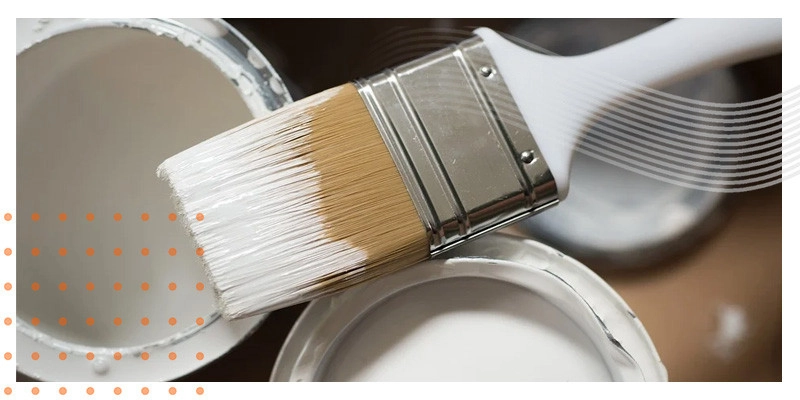 Whether you are moving in or out of a house or apartment, all of a sudden, every little tiny blemish becomes all the more obvious. You may have inspections coming up soon, it may be potential new buyers or the estate agent to assess your bond return, and those scuffs and dints and bumps start to blare out at you like a neon sign in Vegas.
How do you fix them? How do you match the paint? You have so much to do!
Maybe you've found the right house to buy, but you actually hate the external colour scheme, so you decide to get a professional to "dispose of it" before you have to live there.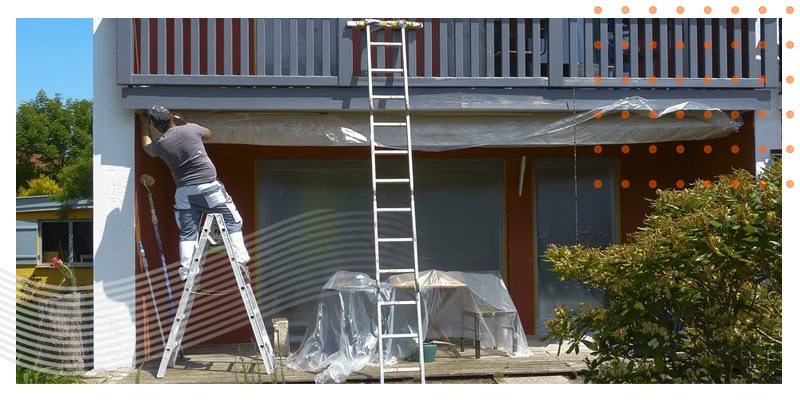 Maintenance or makeover?
The reason you choose to hire a Painter and Decorator is generally for maintenance job or to change the appearance.
When you are leaving a rental property or preparing a home for sale, you will likely need to give the painted surfaces a good cleaning which reveals scuffs and dints in the plaster. You may need to fill dints, holes and cracks in the plasterwork or replace sections of the wall.
The tricky part can be matching the existing paint colour to a modern replacement that you can only estimate from a printed colour swatch. This is quite difficult to do as trends of paintranged could have changed over time and you can't quite find one that is just right. As well as the fact that printed swatches will be "close" to the paint's hue but there will always be a slight colour shift which makes matching to old dry paint one of "let's hope. For this reason, depending on the amount of maintenance required on a single wall or within a room, it can actually be better to paint the whole wall or room respectively so that any mismatched painted areas aren't obvious and patchy. This is particularly fraught if the original paint job had a special finishing technique applied, or was any type of special effect paint.
DIY or find a Pro?
Painting your own house is a different feeling to just fixing up the scuffed walls for your parting rental inspection. Depending on the size and scope of the job, your budget and time,as well as your past experience, it may not be a second thought to grab some brushes and a few tins of paint and go for it. The inconvenience can be a bit much to bear if you take longer than expected though, and containing the mess can be an art in itself. You might also be trying to achieve a certain type of finish and there are particular techniques that a YouTube DIY video just doesn't quite explain. Sometimes too, you might not feel overly convinced on the colour scheme and need to have a bit of guidance to take advantage of your home's unique elements such as natural light and mood.
TIPS on how often paint should be touched up:
Interior
Hallways every 2-3 years
Smaller and larger rooms range from 3-7 years
Kitchens and bathrooms every 3-4 years
Exterior
Painted timber can last up to 10 years and should be repainted every 2-3 years
Stained or clear finished timber every 2-5 years
Painted weatherboards can last up to 15 years
Gloss or semi-gloss timber needs to be repainted every few years
Obviously there are a lot of factors that come into play on how often walls should be painted... Or check out some of the very helpful info provided by Mathiou Services on how to care for your paint.
What can I expect to pay a Painter and Decorator?
In Australia (@2020) the average hourly rate to hire a painter and decorator can average between $35-$45 and is based on an 8-hour work day. Sometimes they price the entire job based on an estimate per square foot of area to paint. They may alter the rate for more fiddly areas such as trims and ceilings. As always these are average prices, we recommend seeking at least three quotes from different contractors.
Your contractor should also be using a high-quality paint product, so if they are A LOT cheaper than the competition it may be worth querying what paint brands they use and researching their quality.
You can expect too, that there will be more than one coat of paint required to ensure even coverage. New surfaces will likely cover well but may also absorb the paint, for this reason there could be a primer applied to the surface prior to the quality paint coats being added. If you are changing from a light colour to a dark colour you can expect at least 2 coats as the contrast is easy cover. In the past changing to a lighter colour from a dark colour was a much more difficult process to gain an even cover and sometimes required up to 5 coats of paint, but paint technology has improved to the point where using a good quality product may only require 2 coats.
Make sure your Painter and Decorator is qualified
Painters and decorators obtain their qualification via an apprenticeship with a trade certificate III awarded through a technical college program.
Licensing standards are regulated by the relevant state authority, such as the Queensland Building and Construction Commission. The standards are there to protect the consumer from "dodgy" operators and to hold the industry to a minimum practice. Painters and decorators are required to hold a trade license.
Your relevant state authority will also be able to answer any questions you may have if you believe the contractor is breaking the law or if there has been incomplete work and/or damage to your property.
Your choice of painter and decorator should also hold relevant and current public liability insurance. Your home and contents insurance may not cover damage and loss caused by contractors. They should also be insured with any state workers compensation boards as if they become hurt during the course of performing their job on your property, they will be covered.
As extra reassurance, you should also consider a contractor who is a member of a respected organisation or trade alliance such as the Master Painters Association. This will ensure that the contractor you choose has a proven record of quality workmanship.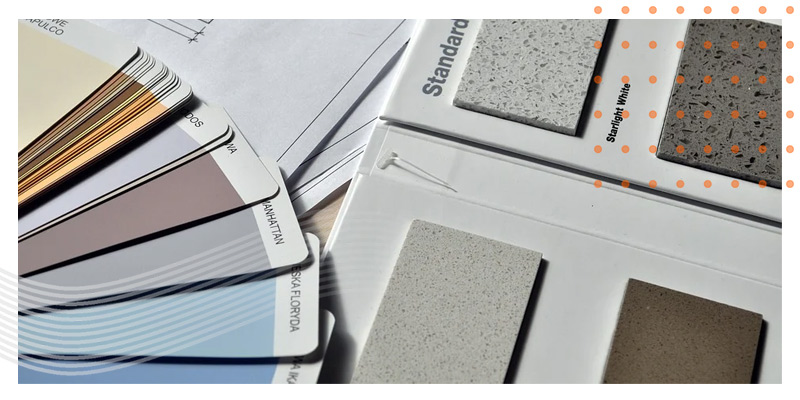 Preparing for a Painter and Decorator
Moving furniture and belongings out of the way is the obvious first step, the Painters and Decorators will most likely cover any things that may be affected by paint with plastic drop-sheets.
Preparing the surfaces of the area to be painted is especially important as if they are not clean and/or sanded back as the paint may not properly bond with the surface and create problems later.
As your contractor before they arrive what you need to do, and if you still need guidance you will likely find a video on the internet to help you out.
Share this page on Facebook
Moving house starts here
View pricing, read reviews and book professional interstate and local removalists online.
35,000+ customers
4.8 rating
Instant pricing