How to Reserve Parking Spaces for Removalist Vans
Here are the quick links to parking permit information for Removalists across Melbourne, Sydney, Perth, Adelaide and Brisbane for tight street or city parking access.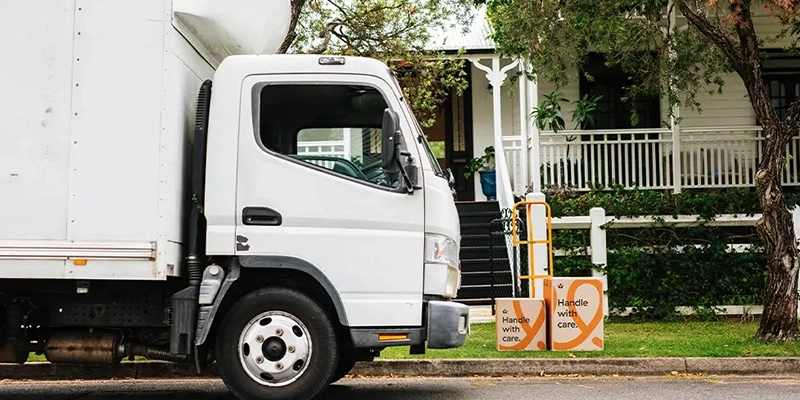 If you are moving to a complex, or a narrow street in Sydney, Perth, Adelaide, Melbourne or Brisbane's densely populated inner city areas you may need to consider the parking situation in the immediate vicinity of your new property. There may be parking restrictions such as hourly time limits or clearways which could impact on how you or your removalist can access the property easily. In this case you will need to weigh up the cost of a parking permit for close faster access versus having the Removalist park further away and having to ferry things back and forward.
Depending on which Removalist you are working with either they can pay or you can pay on behalf of them to secure the space. You can apply and pay for permits online so you don't have to worry about them when moving time is upon you.
It can be helpful if you are able to assess the area visually in person, but, for the location you are moving to, take a virtual look on Google Maps street view to help you gain a better understanding of any challenges.
//
PARKING OPTIONS

Use the links below to find maps on where parking permits are required in Sydney and more importantly how to apply for a tradesperson or residential permit for yourself. The estimated cost for the tradesperson permit is $56 and for further information we recommend calling the hotline to check the guidelines on 02 9265 9333.

General City of Sydney Parking Information


PARKING PERMIT DETAILS

There are a number of options for reserving parking spaces especially in the city of Melbourne. Prices can range up to $360 depending on the location and the amount of space taken up and the total time of day. However - please note that there are typically 50% discounts for parking in front of a residence (ie - for Removalists). You'll need to show proof of residency upon application to receive this offer. The Melbourne parking website shows that you can organise parks from as early as 5am. It's really important to apply at least 5 days in advance otherwise you will pay a last-minute processing fee.

View more details for Removalists Melbourne Parking Permits
PARKING PERMIT APPLICATIONS

Vehicles over 4.5GVM or 7.5m in length are subject to parking restrictions defined in Heavy & Long Vehicle Parking 1999 Local Law, however may be exempt if "delivery goods or providing services to the area". Residents needing to secure parking for large removalist trucks are encouraged to check with their local council for specifics that might apply to your individual situation.

View the Brisbane Parking Permit Info


SPECIFIC PARKING PERMIT DETAILS

Perth has clear guidelines for parking Removalist vehicles in the city for required moving services. Please allow at least 2 days for the request as no late submissions will be accepted. Removalist bookings are ONLY accepted for weekends. Daily rate is $76 per bay, Monday to Saturday. Half-daily rate is $38.50 per bay, Monday to Saturday. Flat rate of $38.50 per bay on Sunday.

View the Perth Parking Permit Application Forms


CONTROLLED PARKING PERMITS

Adelaide also has a number of restrictions for Removalists temporary parking where a permit is required. Any person or business may lode a Temporary Parking Control alteration request. Fees are charged by parking space occupied per day. One parking space occupied for one day will cost $26.50. A large removalist truck may require up to three parking spaces and will cost $79.50.

View the Adelaide information


OTHER CITIES


All cities have their own rules around reserving parking if you are moving into a tight street. Our recommendation is to always check at least 10 days in advance of who will pay for the permit, who will organise it, and how much it will cost, and any other procedures you need to follow to avoid any surprises come moving day.
Share this page on Facebook
Moving house starts here
View pricing, read reviews and book professional interstate and local removalists online.
35,000+ customers
4.8 rating
Instant pricing