Tips for Downsizing your Home
Living minimally doesn't necessarily mean that you live in a cold house with only one of everything, is simply means being more mindful of the possessions you bring into your home and take time and consideration to think, Do I need or like it? Will I use it? Does it serve a purpose?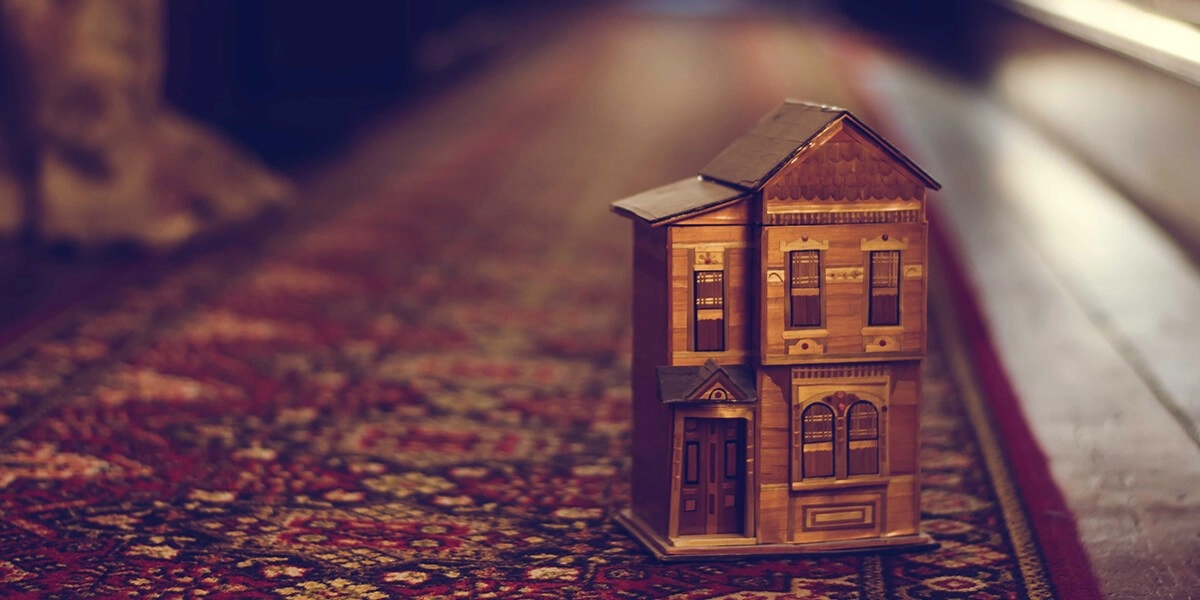 Minimalism is a term that is becoming more common in our society today. The ability to be happy living on less. This is such a great concept; however it can be an extremely overwhelming thought for many people as they look around their home and see all their lifetime's prized possessions and they just don't know where to start. Living minimally doesn't necessarily mean that you live in a cold house with only one of everything, is simply means being more mindful of the possessions you bring into your home and take time and consideration to think, Do I need or like it? Will I use it? Does it serve a purpose?
Downsizing can happen in many phases of life and has many benefits to consider, some just decide it's time to live on less, some want to create a less expensive lifestyle and others are making a shift from their larger family homes to a smaller more manageable home in retirement. Whatever the reason for your downsizing you cannot go past the fact that there will be many emotional setbacks along the way, so giving yourself enough time to prepare for the change will result in less mistakes along the way. The rise in services like professional organisers may be useful to release some pressure in your endeavour to downsize. However, if this is a task that you'd like to tackle on your own and pack for the upcoming move here are a few tips to consider making the transition as smooth as possible.
Large furniture and storage options
Firstly, consider where you are shifting to and how much space you will have. What storage options are available in the home and is there the ability to add extra storage to your new place? Make sure you do a walk through and take note of wardrobes, linen press and kitchen cupboards, take measurements where possible and get a copy of the floor plan. This will be very handy when you are starting to determine how much of your larger furniture items will be moving with you, which is important for your furniture removalists. Depending on the scale of your downsize, if you're reducing the number of bedrooms or just less square footage you will need to consider your current furniture and if all your larger items will fit in your new home. If they won't fit, it might be a good idea to check out other storage facilities.
Take stock of the smaller things
Often, we are simply holding onto things because we think we need or have to. As you start to downsize your current belongings, there are generally an accumulation of the following.
Paperwork is an area that most people have an overabundance of in their home. We have been conditioned to hold onto all our old bills, product warranties, appliance instructions and receipts. Perhaps consider using a digital trail, scanning these items into your computer or hard drive. Being part of the internet era, you can use google to search for almost everything so you will certainly be able to find those warranties and appliance instructions. If you are a smart phone user there are Apps that have been created to store important information. Expandable file organisers hold many compartments so these can be used to keep all the important paperwork together in one place.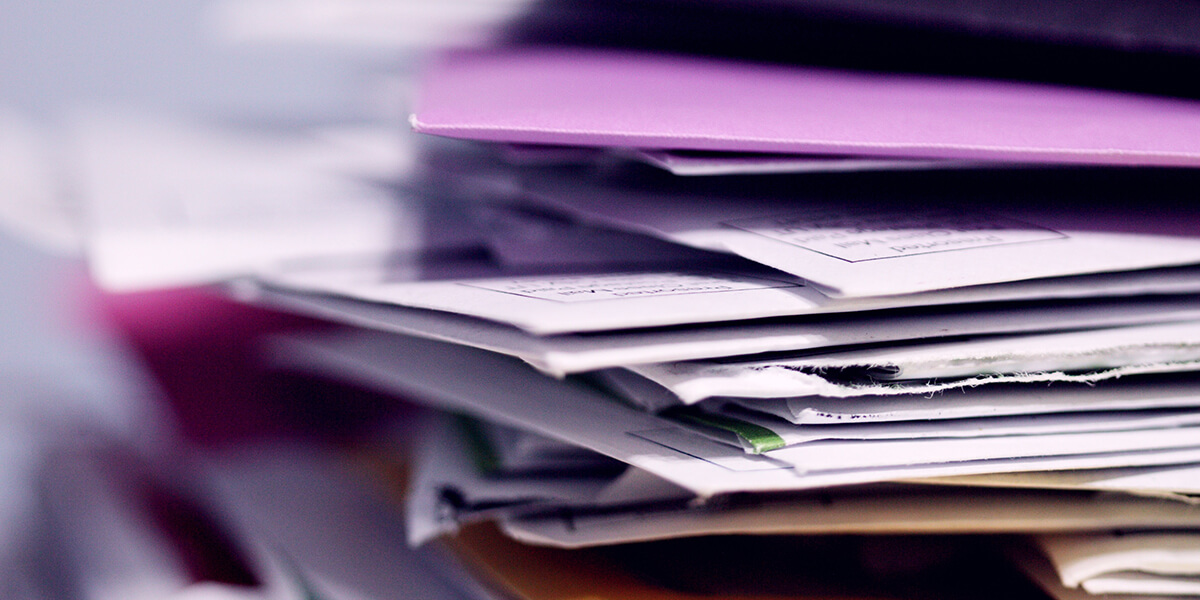 Books are a tough one for people to let go of, you'd paid good money for them, you think you might read them again, you were so engrossed with the information that it feels hard to part with books. You spend time thinking that one day you will get around to reading them again or finish reading the half-read books, however this is a rarity. Your house doesn't have to look or feel like a library, there are real libraries you can go to get your fix of the smell of a good paperback. A membership to your local library is free to join so spending money on books is a thing of the past…unless of course it is a true favourite. Don't feel as though you must purge every book you own, give yourself permission to keep your favourites. Using technologies such as a kindle or audio books gives you the opportunity to listen to or hold more books in one place and takes up less space.
Sometimes the linen cupboard is one of the more overcrowded zones in the house, whether it's because of the way you're folding your bedding and linen or simply because there are too many in your home. Many apartments these days are creating smaller and smaller linen cupboards which mean either trying to stuff a small cupboard to the brim, letting the overflow take up other precious space or coming to the realisation that you don't need all the sheets and towels to follow you into your new home. Assessing the linen press and clearing out sheets and towels with stains and holes and subscribing to the method of 3x3 (3 sets of sheets and towels) for each member in the household/rooms in the house… Animal shelters love receiving these donations!
Trinkets and treasures… where do I start. My mother has moved to a new house several times in her life and boxes of trinkets and treasures have followed her everywhere yet have always remained unpacked. Wedding china she received over 30 years ago has never seen the light of day, yet she has had a hard time parting with it. Unfortunately, we see this a lot and it can be a very emotional journey saying farewell to something that holds your memory so well. I believe it is important to keep items that remind you of eras in your lifetime but what might be an option when moving into a smaller home is to go through these boxes or trinkets and only keep your personal favourites. There might be items that family members would love to have so take some photos and see who puts their hand up first. After all, why wait for the right time to use the fine china.
Think practically but don't forget some emotion
Afterall most of your belongings have some sentimental value to you. You've kept it all these years for a reason. It can be hard to let go of your children's baby clothes, your first pair of high heels or the teacup and saucer your grandparents handed down. Whilst these things are just 'stuff' in the long run, they have a special place in your life and hold some meaning. When deciding to downsize and declutter your belongings it is wise to get rid of the impractical and excess belongings however at times it is worthy of keeping the things that are especially important to you, and someday may become important to your children.
How to get rid of items
I've seen it before, people throwing everything into a box and labelling it "charity", yet not considering there are multiple ways to get rid of your stuff. Firstly, it is extremely important to note if the item is broken and cannot be restored or missing crucial pieces, these do not belong at a charity store, just simply bin it or recycle it depending on what it may be. A few things you can do to downsize and declutter that dusty book shelf is of course donate them to a book drive or your local charity store, thinking outside the box though you can swap books with a few friends, chances are someone has something that you'd like to read and vice versa. Using online sale platforms or hosting a garage sale is a great way to make a few extra dollars before you move, you could even team up with friends and make a day of it. For items that are precious or treasured, you can always choose to store them so that you won't have to get rid of them, or ask around to various friends or family members, as they might be happy to take them off your hands.
Written by Bec Wimsett from B Free Home Lifestyle Management
Share this page on Facebook
Moving house starts here
View pricing, read reviews and book professional interstate and local removalists online.
35,000+ customers
4.8 rating
Instant pricing