7 Best Reasons to Move to Sydney
Thinking of Moving to Sydney? Perhaps a new career opportunity is taking you there? Maybe you are looking for a change of scenery or a fresh start? Whatever your reasons are, we can't blame you for wanting to relocate to this gorgeous city.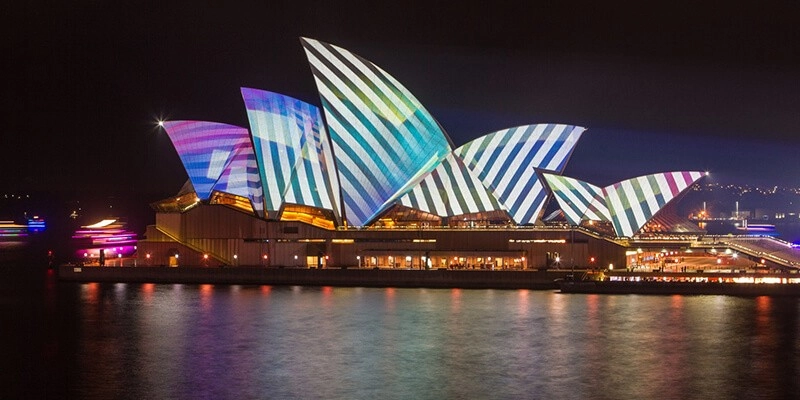 Sydney is home to one of the most spectacular cityscapes in the world. It is widely known for its iconic Australian architecture such as the Sydney Opera House.
There's more to this massive hub than meets the eye, the business is booming and the city practically buzzes with excitement. It's known for its multiculturalism with different languages spoken daily – which is particularly helpful for overseas visitors and new Australians.
After a busy day at work, you can enjoy the great sunset views and Instagram worthy sights of the city. Sydney is a home to some stunning beaches, with its lengthy coastline which is perfect for for swimming, surfing and sunning if it's a change of pace you're after, well the Blue Mountains within reach of the 9-5 city office.
You might have heard that Sydney is one of the more affluent cities to live in, not just in Australia but globally. Don't be intimidated by the numbers, with just a quick run of your maths and planning skills, you're bound to find something that fits your budget and needs.
Here are 7 reasons why we thing Sydney is worth the relocation
1. Employment
Looking for ways and places to further your career? Look no further as Sydney is a massive trade hub and a global city that offers a wealth of business opportunities.
Popular for its multiculturalism, you're guaranteed to be working with different nationalities with varying work ethics and perspectives coupled with friendliness – which should give you a great shot at being the best just by being yourself and developing new skills. It's one of the So, it's time to prepare your battle plan armed with your corporate geeky armour and start job hunting. Once successful, you'll be able to set the piggy bank in perfect balance and won't regret your decision to move. Now, you can now call your removalists and get that price quote that you have been delaying for months now. You can also take a look at the few tips I've mentioned here to help you save when you move.
2. Gorgeous Beaches
Thanks to Sydney's great climate, you can enjoy an abundance of beautiful beaches in Sydney all year round. Whatever your preference is, Sydney has a beach for everyone. Any beach lover will go crazy with over 100 different beaches to explore along a stunning coastline. Long or short stretches of white sand surrounded by hiking tracks, cliffs, and fauna.
If the city life bogs you down and you feel like the world is a bit grey and you don't know what to do, just head to the beaches and it can give you a different perspective start the day anew –they're all within your reach so just go with it.
3. Spectacular Sunrise and Sunsets
I've never met a person that doesn't like sunsets or sunrise. What I love about sunsets and sunrise is that calming, beautiful moment that I experience looking at it while feeling the fresh air – as if I'm transported into an exotic place where the time is slow and I'm free from all my obligations. Newsflash for you, the sun sets every single day, no matter where you are but it's best done the Sydney way – whether it's from Bondi Beach, Cockatoo Island or the Opera Bar to name a few, simply going outside your building and viewing it with the breeze on your face. Relaxing, isn't it? Great choice!
4. Entertain Yourself like a Tourist
What makes staying in Sydney great is its culture, world-class entertainment and iconic landmarks. It's dynamic, diverse and multicultural. The diversity in the people living in Sydney make Sydney's culture and entertainment one of a kind. It offers inspiration, creativity, varying foods, vibrant scenes of musical, theatrical, and other artistic activities and places that will make you realise that there is no dull moment in Sydney –t never sleeps. There is so much going on with plenty of choices.
5. Weather
Sydney has been blessed with a great climate. Sydney has clear, blue skies almost all year round. Don't be surprised however if after a calm sunny day, you are met with a spectacular thunderstorm that will put on a magnificent show in the night sky. In summary, you'll have a decent balance of weather.
6. Food
Do you love curries or pasta? Perhaps a craving for some Pho or tasty Asian dish or you just simply want to indulge yourself into a love affair with a Chiko roll? No matter what your desire, you can choose from the wide range of international cuisine. It's a foodie's paradise, so go ahead and take your pick from the world's largest kitchen
7. Coffee
Are you a coffee lover? Sydneysiders know their coffee and Sydney is home to some of the best cafes in the country and proudly so. You'll not have to look too far for a good coffee to get your day started or perhaps the end to a wonderful evening.
Share this page on Facebook
Moving house starts here
View pricing, read reviews and book professional interstate and local removalists online.
35,000+ customers
4.8 rating
Instant pricing