Coronavirus COVID-19: Removalists Essential Services Updates
Updated 13/12/2021 QLD / WA Border Opening Timelines - Plus state by state info below as to latest info & requirements for moving house during COVID-19 for vaccinated and unvaccinated:

View information currently available from each of the Australian State Governments to help answer your questions when it comes to moving house during Coronavirus border restrictions & self isolation lockdowns.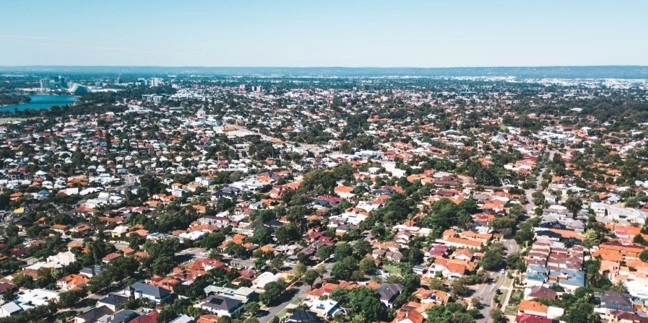 We are working with our many moving partners across Australia to take each move / quote request case by case to give certainty as required. Please call us if you have any questions, otherwise you are able to book online as usual. Please check our disclaimer at the bottom of this page as this info is only a summary and may not be up to date. Your chosen removalist can work with you to confirm any final pick up / delivery times pending which state or location you are moving to.
If
moving house
is not absolutely essential for you, we strongly recommend—particularly in areas that have been classified as COVID-19 "hotspots"—that you reconsider your need to move to help keep the spread of COVID-19 to a minimum.
Frequently Asked Moving House & Coronavirus / COVID-19 Questions
Currently, yes
Although there have been recent changes to border controls, Removalists are considered an 'essential service' under freight & logistics definitions by each State Government and are able to move your goods.
Currently, yes (Most states require case by case exemption to be approved. View the state by state breakdown below and links to exemption / border pass application websites)
Currently, Removalists as an essential logistics service are able to move your goods either locally or interstate in Australia. If you are moving from Melbourne Hot Spots please review the latest info & links in the state by state breakdown below. We strongly promote through our partners safe moving practices with increased hygiene and social distancing wherever possible. We also ask that if you have, are showing symptoms of, or have been in contact with anyone with COVID-19 that you let the Removalist know in advance so they can best support your move / move timing safely after any relevant quarantine measures.
Currently, yes with proof of residence, approved exemption & approved border passes.
Some Australian State Governments have begun to restrict entry for certain states or are mandating differing levels of quarantine / self isolation. Most states have a border pass system that will determine whether you will be allowed to travel to that location. See below for state by state breakdown.

We are working with Removalists on the Muval platform to ensure as much flexibility as possible to help book knowing that if sudden changes happen there will be options for postponing moves or refunding or crediting deposits where possible. Many of our Removalist partners have a high level of capacity to ensure move dates being rescheduled cause minimal disruption, or otherwise these can be easily transferred to other movers on our platform without needing to take down all of your details again.
You may need to organise car transport and or pet transport / pet accommodation when if entry to a state is allowed via air only.

For moving cars, there is typically a delay between pick up and delivery of 10 days with options for holding cars for another 3 - 4 days to align with minimum quarantine timings. For transporting pets, we recommend using a service that has comfortable pet accommodation at either end of the trip included as part of the pet transport costs. Muval can help organise quotes for your car and pet transport through trusted suppliers to align with your approved move as needed. Enter your move details online or call 1300 168 825 for more details.
Many interstate moves booked on Muval are done via rail, which means local removalist branches are handling your goods without the need to utilise interstate drivers. Our team will look for these options for you if required. Some rail pick up and delivery times are being delayed by a few days due to recent increased demand, we are also seeing increased traffic at Border control areas. So, please, book in as early as possible to get your preferred dates & note your Removalist may experience unforseen traffic delays out of their direct control.
State-by-state Overview
We have compiled the following information from a range of publically available government websites, and from individual confirmation on certain understandings directly from some government agencies.
Sydney & New South Wales (NSW)
updated / reviewed 13 Dec
This information is changing regularly and we recommend always double checking the NSW gov websites for latest information before moving house.
Latest round of tigher restrictions show - YES regardless of vaccination status - Moving house IS a permitted reason you can leave the house or help someone move house.
If moving from Sydney / NSW to other states, please review the state by state information relative to your move below for restrictions and requirements.
If moving to Sydney / NSW from other states there are restrictionsand declarations that need to be submitted before arrival if you have been to places of high concern.
If not moving from a place of high concern there are no other current interstate border restrictions in place as of 13/12/2021 (unless from international), we are continuing to see moves completed for customers moving from other states to NSW.
It is mandatory that you carry your NSW proof of residence, vaccination status if moving from any location inline with the reasonable excuse rules.
Local moves must abide by State social distancing / Public Health Order rules during move
Please review what you can & can't do in relation to NSW COVID rules for your house move
Melbourne & Victoria (VIC)
Updated / reviewed 13 Dec
There are currently no quarantine restrictions or border passes required for vaccinated or unvaccinated for domestic travellers who are moving house either locally or interstate.
If you are travelling within Victoria - it is important to still abide by the relevant Covid safe travel rules.
It is recommended to carry your new home proof of residence documentation with you if moving house
If you are moving interstate - you'll find the relevant border passes / exemption requests that are required in the relevant state by state information below.
Brisbane & Queensland (QLD)
reviewed on 13 Dec
Latest news on QLD Border opening requirements / roadmap (please check the QLD Gov Healh website for latest information):

QLD has now reached the 80% fully vaccinated and if travelling / moving from a HOTSPOT
Border passes still required
Travellers can arrive by car or by air
No requirement for quarantine
Will need to be fully vaccinated
Have had a negative covid-19 test prior to entering QLD within 72 hours.
If above can not be met - hotel quarantine for 14 days at own cost may still be required.
We expect to see a major rush on these timelines and dates above, please ensure you are booking early to secure the dates and times for your move to or from QLD.
All visitors and returning / new residents to QLD from any state of territory will now require the relevant border pass or travel declaration.
We recommend also carrying your QLD residency documentation when moving house from any state or within Queensland
Adelaide & South Australia (SA)
Revewed on 16 Oct
Latest updates show; Depending on which state you are moving from you are ONLY allowed to move to SA with permit or exemption (exemption will be required during current lock down with specific prohibitions even for returning SA residents coming from NSW, ACT, VIC & Greater Brisbane), and / or for other essential reasons.
We recommend requesting an exemption before booking a move only if it is truly necessary or otherwise, working with Muval to find suitable future date options / temporary storage as required for your goods.
Regardless of restriction - All people wishing to enter SA now need to fill in a SA border pass prior to arrival (best option is to do 14 days in advance)
14 day self isolation effective immediately upon entry and to be enforced by Border Control if arriving from a designated hotspot, plus other testing and restriction as per SA gov website directions.
If visited a close contact zone in designated times - entry to SA may not be permitted - some exemptions do apply.
Other options available are local branch pick up from your home then onto interstate rail and then local branch drop off to your new home in South Australia (without need for Interstate truck drivers). Call us for details regarding this option.

Perth & Western Australia (WA)
Reviewed on 13 Dec
As of the 5th of February - new border controls will be implemented with WA inline with 90% vaccination rates


Updated information for people moving to WA, showing that WA residents will require an approved border permit if coming from a decared red or medium risk zone and need to complete necessary 14 day self quarantine or otherwise approved location for quarantine.


Recent updates on the WA entry requirements page show that "High Risk" locations will require proof of at least 1 relevant vaccination shot as part of the border entry request. See the website for more details / exemptions.


From the 14th November 2020 - All interstate travellers to WA are subject to:

completion of a G2G PASS declaration (expect 6 days for processing)
health screening and temperature test on arrival at Perth Airport
COVID-19 testing, if required.
You may have to complete 14 days self quarantine or in a mandatory government quarantine facility dending on what risk status your current location has.



Very low risk states and territories

(No community cases in 28 days)

not required to quarantine



Low risk states and territories

(Less than 5 community cases per day on a 14-day rolling average)

must self-quarantine for 14 days in suitable premises
must present for a COVID-19 test on Day 11 if still in WA



Medium Risk states & territories

If permitted entry, you must self-quarantine at a suitable premises for 14 days. If a suitable premises is not available, you will be directed to a Government approved quarantine facility at your own expense.
Approved travellers are subject to a COVID-19 test within 48 hours of arrival and on day 11 of quarantine, or at any point when symptoms develop. A mask must be worn while travelling to and from the COVID Clinic.
You must wear a mask from when you enter WA until you arrive at suitable self-quarantine premises or government approved quarantine facilities. In addition if travelling by air, you must also wear a mask on the flight while in WA airspace, and while inside the airport (with some exceptions – e.g. children under the age of 12 are not required to wear a mask).
Removalists, regardless of exemption of person moving, ARE exempt from requiring 14 days self isolation and are able to move your goods interstate to your new home under the WA Government definition of essential Freight & Logistics services.
Other options available are local branch pick up from your home then onto interstate rail and then local branch drop off to your new home in Western Australia (without need for Interstate truck drivers). Call us for details regarding this option.
It is recommended to carry your lease or new residence documentation with you.
Darwin & Northern Territory (NT)
Reviewed 16 Oct
Darwin region lockdown shows that you can move house (either locally or in or out of a lockdown area) for a number of reasons.
We suggest reviewing the conditions to best understand which situation will be apply to you.
Update: from 11.59pm 1st April all non essential interstate travellers & returning residents MUST spend 14 days forced quarantine (at own cost after 3rd April) in accommodation options upon entry (please see NT Gov Site for confirmation of accommodation options - approximate cost around $2,500) ONLY if they have been in or through a declared hot spot within the last 14 days.
NT Arrival Forms will be required for people arriving into the territory.
From the 17th July - interstate travellers will NOT need to self quarantine unless you have passed through a designated hotspot within the last 14 days. If you have passed through a hot spot - and are approved to enter - you will need to do compulsory supervised self quarantine at your own costs. Please see important information about mandatory quarantine, costs and locations here
Please use this pre fill in this NT border pass for anyone moving to NT after the 17th July
Removalists ARE exempt from requiring 14 days self isolation and ARE able to move your goods interstate to your new home under the NT Government definition of essential Freight & Logistics services.
Call the Muval team to work with you to find Removalists with storage options, or, to time delivery until after quarantine, or, to help find best timing for someone you designate to be at your NT residence for delivery.
Local moves please abide by current restrictions in place.
It is always recommended to carry your residence information with you
Hobart & Tasmania (TAS)
Reviewed on 16 Oct
Tasmania has entered a 3 day lockdown with Tas Gov Website showing you CAN leave your house for the reason of moving home.
Tasmanian Arrival Forms are required for people arriving into the state prior to arrival and are available also upon arrival but may take longer to process
During lockdown - there are restrictions on residents moving to Tasmania from high risk areas and you may need to postpone the move until after the lockdown - see latest information here
Rules for entering Tasmania have recently changed - and you can move to Tasmania from low, medium and high risk areas pending certain quarantine standards and passes are approved:
Tasmania's new traveller system 'Tas e-Travel' is now accepting registrations for travel from low-risk areas under eased border restrictions from Monday 26 October WITHOUT the need to self quarantine. To register your travel or move please use Tas e-Travel pass for low risk areas
If moving from a medium or high risk area - for approval - you will need to use the G2G Pass / Arrival Form
If being approved to travel from a high risk or restricted area - you may need to complete 14 days Quarantine at your own cost in a Government mandated accommodation.
Call the Muval team to work with you to find Removalists with storage options, or, to time delivery until after quarantine, or, to help find best timing for someone you designate to be at your TAS residence for delivery.
Removalists ARE exempt from requiring 14 days self isolation and ARE able to move your goods interstate to your new home under the Tasmania Government definition of essential Freight & Logistics services.
Local moves abide by State social distancing rules during move
Canberra & Australian Capital Territory (ACT)
Reviewed on 7 Oct
We're Here to Help Make Your Move Easier
We realise it's a tough time for many customers where moves may not have been part of the plan and hope that regardless your next move brings a positive future, plus a productive 2 weeks unpacking & settling in where self isloation restrictions are in place.
Our platform aims to provide you through our large network of Removalist providers a great deal and your desired dates / availability. If there is anything our experienced customer success team can do to help sort your move on the phone or you have any further questions, please contact us on 1300 168 825.
You can also access instant pricing / quotes & for available Removalists online (any unassisted online bookings will be double checked by our team to ensure there are no restriction issues before acceptance of job from Removalists).

<
Share this page on Facebook
Moving house starts here
View pricing, read reviews and book professional interstate and local removalists online.
35,000+ customers
4.8 rating
Instant pricing