Domestic & family violence moving house support
Sadly, in Australia, a growing reason that women and children leave their home is due to domestic and family violence (DFV).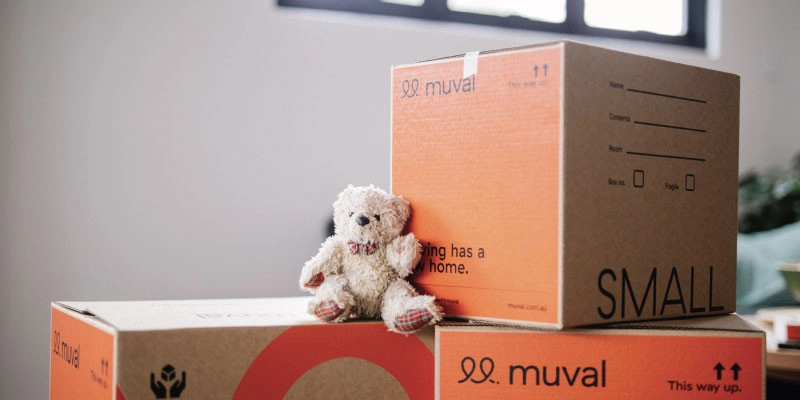 Cases of DFV have sharply increased during the Covid-19 Pandemic, and with that the awareness of where support services are lacking, and where there could be better options to help persons at risk to move from a violent home, has also grown.
It is at that vital point in the process of escape that a sensitive and understanding removalist can assist vulnerable persons with discretion and security.
FACT: In Australia, internet searches about domestic violence rose by 75% during the first few weeks of social isolation in 2020 – prompting the Federal Government to announce $150 million in extra funding to support Australians suffering DFV.
What funding support is available to relocate due to Domestic & Family Violence?
Much of the government funding that has been allocated for this issue has been distributed to DFV services to help with the very personal and individual needs of persons needing support.
Organisations such as 1800Respect offer a range of help and support for victims, as well as coordinate community assistance. Services Australia (Centrelink) can also provide financial assistance for emergency situations.
While some states have started the legislative process to provide specific funding for specialist removalist services, such as the Queensland Government's financial assistance for victims of crime, many states and territories currently rely on dedicated DVF services to help individuals coordinate the funding and support services they need to help victims move.
Hearts Of Purple in Queensland are a charity organisation run specifically to aid women, children and men in high risk situations to escape in order to prevent serious consequences. They offer 'packages' that are considered and approved by their board which can include:
"Relocation assistance / Removalist – when fleeing the home environment due to violence, personal items and furnishings may be left behind. In some cases, we will have a removalist come in and pack up the victims' belongings, or if this is not possible due to violence, we will request for donations of furniture to ensure the family is relocated to another dwelling giving the victims time and resources to start a new life."
Each state and territory have coordinated services specific to the needs of their community, whether they be government or not-for-profit, you can connect with these services if you need support or help, and they will tailor the support to your specific needs.
We have compiled a master list of support organisations in each state and territory, engaging with them will help them determine how they can help your individual needs or help you coordinate with other services if required.
What Muval is doing to help
Muval has a vast network of vetted removalists at our fingertips, but importantly we are sensitive to the needs of those who need to flee a situation that is volatile or coercive. Our policy is discretion and respect and we have implemented a number of processes that we can enact in sensitive situations. These include:
Unmarked vehicles for pick-up and deliveries.
Phone call, SMS or email only communication as preferred.
Information is confidential by request and not accessible to anyone other than the customer contacting us.
Ability to highlight any last-minute moving times that may be available across a number of potential days, across multiple specialised removalists.
Customers can request no marketing materials are sent to the household or via communications regarding moving services.
Customer information will not be forwarded to more companies than is required to arrange the special move.
Formal quotes can be provided up-front if required to secure support from government agencies or support groups.
Anonymous instant quoting and price guides via phone/SMS/web to aid with budgeting.
We have experienced move specialists on our team that you can request to talk to who have helped other customers in similar circumstances.
A passage to safety
Too many people have endured the pressures of DFV in Australia and we aim to help and encourage sufferers who choose to leave the situation by moving premises, a safe and anonymous passage to safety quickly and affordably. Potentially preventing further tragedy and loss.
DFV in Australia defined
Domestic violence is acts of aggression and violence occurring between people who have, or have had, an intimate relationship. Family violence is defined as occurring within family groups.
While intimate partner violence is most often perpetrated by men against female partners, it also includes violence by women against male partners and within same-sex relationships. Family violence may occur between family as child/parent/elder-abuse or foster care relationships.
These acts may include:
emotional abuse.
verbal abuse.
social abuse (including isolation).
economic abuse.
psychological abuse.
spiritual abuse.
sexual abuse.
Selected DV support agencies
Australia Wide
1800Respect
White Ribbon Australia
The Salvation Army

Queensland
Hearts of Purple - 0414 058 854
DV Connect Womensline - 1800 811 811
DV Connect Mensline - 1800 600 636

New South Wales
NSW Domestic Violence Line – 1800 656 463 (1800 671 441 TTY)
Interrelate Family Centres – 1300 473 528
Women's Domestic Violence Court Advocacy Service NSW Inc. - 1800 938 227

ACT
Domestic Violence Crisis Service – 02 6280 0900
YWCA Canberra – 02 6185 2000
Legal Aid ACT – 02 6243 3411

Victoria
Safe Steps Family Violence Response Centre – 1800 015 188
Victoria Legal Aid – 1300 792 387
Federation of Community Legal Centres Victoria – 03 9652 1500

Tasmania
Family Violence Response & Referral Line – 1800 366 937
Family Violence Counselling and Support Service – 1800 608 122
Legal Aid Commission of Tasmania – 1300 366 611

South Australia
Women's Safety Services SA – 1800 800 098
Men's Referral Service – 1300 766 491
Legal Services Commission of South Australia – 1300 366 424

Western Australia
Crisis Care – 1800 199 008
Women's Domestic Violence Helpline – 1800 007 339
Men's Domestic Violence Helpline – 1300 766 491

Northern Territory
Domestic Violence Crisis Line – 1800 019 116
NT Police Family Violence Unit – 08 8999 0865
YWCA – 08 8932 9155
Share this page on Facebook
Moving house starts here
View pricing, read reviews and book professional interstate and local removalists online.
35,000+ customers
4.8 rating
Instant pricing