Where can you donate in Adelaide? Furniture, clothes & more
Donating your unwanted furniture, clothes or books can not only help those in need, but it also can make moving house easier, cheaper and a whole lot smoother!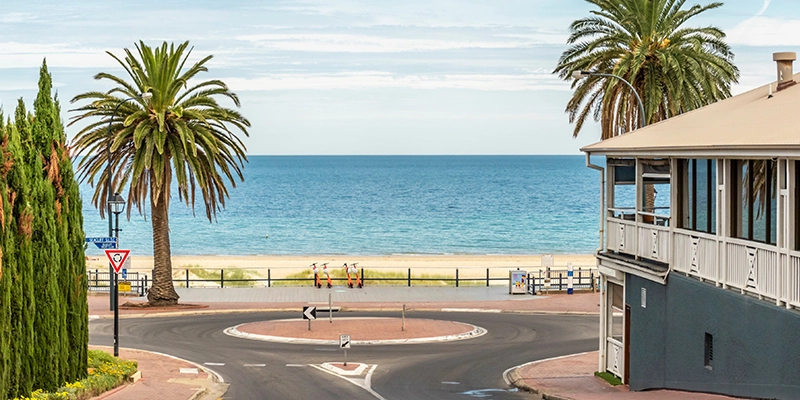 Where can you find clothes and furniture donation before moving in Adelaide?
Moving house in Adelaide? The less inventory you need to move the cheaper your move will be, so downsize and donate all you can, before booking your move. Donating your pre-loved items to a worthy cause will not only provide support to people in need but will also help to reduce landfill and make your move easier.
Here are a few great organisations in Adelaide that will take your pre-loved items and give them a second life.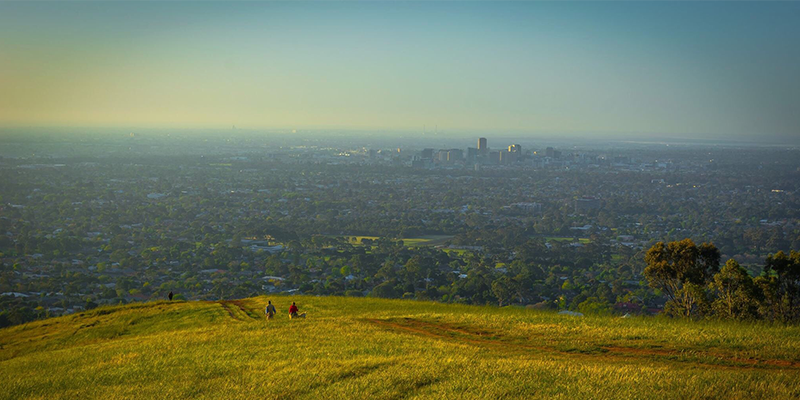 Where in Adelaide can you donate your pre-loved items before moving?
Rufus
Rufus' mission of goodwill is to aide those transitioning from homelessness or domestic violence into housing by providing essential household items. They are a major provider of goods to government and non-government organisations in Adelaide.
What donations are accepted?
Larger items are of particular need as are white goods like fridges and washing machines. Also needed are microwaves, bedroom furniture, kitchen tables and chairs. We have added the complete list below noting items must be clean, functional, and in working condition.
Clothes drying stands
Brooms
Mops and buckets
Small dustpan sets
White goods
Fridges
Washing machines
Microwaves
Towels
Bathmats
Bathroom appliances
Vacuum cleaners
Radio / CD players
TVs / Laptops
Torches
Children's toys
Baby / Toddler items
Beds, mattresses, linen
Doonas / Blankets
Side Tables / Drawers
Dressing Table
Wardrobe
Lamp
Lounge
Couch
Side Table
Armchair
Coffee Table
Cushion
Floor Rug
Kitchen
Table and Chairs
Pots, Pans, Dishes
Dust Bin
Wall Clock
Drainer
Is pick up available?
Their website doesn't mention pickups but if you have a decent sized donation, they ask you to contact them on 0416 960 424 during their office hours (Monday, Wednesday, and Friday from 10:00 am – 3:00 pm).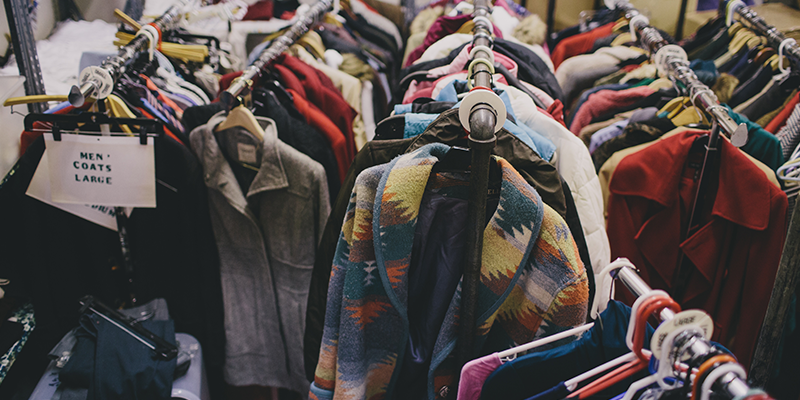 Rufus accepts donations of clothing to help homeless people in Adelaide.
Check out the Rufus website here
Lutheran Care
The mission of this organisation is to be a powerful and persistent voice for the voiceless and to be champions of advocacy in helping fight for equity for vulnerable people who "have fallen through the cracks of the system". Regardless of cultural background, sexual orientation, gender identity, belief systems or circumstances, this NFP chooses to exercise empathy and compassion through caring action to build stronger communities where individuals can thrive and develop a sense of belonging.
To help fund this mission, Lutheran Care operate a number of op shops throughout Adelaide where you can buy new treasures, and donate your pre-loved items (so you don't need to take them to your new pad). These shops sell an assortment of bric-a-brac, clothing, toys, accessories, homewares, linen, and household items.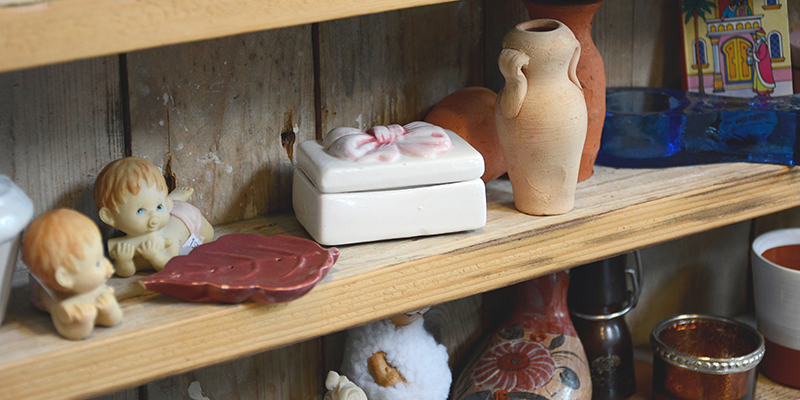 Donate knick knacks and bric a brac to help raise money.
What donations are accepted?
All the unwanted items you donate should be clean, usable and in good condition.
Acceptable donations:
Clothing of all sizes
Unbroken and clean children's toys
Dinnerware and crockery
Shoes (make sure they are clean)
Picture frames
Jewellery
Hats, scarves, belts, and ties
Clean linen
Crystal/vases/teapots/glasses
Handbags
Unacceptable donations:
Specific school uniforms
Televisions/computer monitors/printers
Toys that are broken/incomplete/soiled
Video cassettes or VCR players
Old magazines, stationery, old diaries, or calendars
Used art/craft supplies (new is fine)
Pirated games, CDs, or DVDs
Baby items that are for 'restraint', such as highchairs, car seats, cots etc
Is pick up available?
Their website only talks about drop-off donation points, but you can find them at Blair Athol shop (307 Prospect Road), Elcies Norwood (43-45 The Parade), Elcies Tanunda (Shop 4, 46 Murray Street) and Nuriootpa Office (26 Second Street). There are also collection bins at Highgate (Concordia College), Blackwood (Blackwood Lutheran Church), Para Vista (Good Shepherd Lutheran Church), and Glynde (Glynde Lutheran Church).

Check the Lutheran Care website here
Australian Red Cross
The Australian Red Cross is an organisation that requires no explanation, most people are aware of the work they do in times of humanitarian crisis. They are well respected and jointly part of a global humanitarian organisation that have given relief to hundreds of thousands of citizens.

The vision they hold, moving into a new era of human struggle, is to be an active movement, build resilient communities through disaster, champion peace, reduce suffering and improve the wellbeing of those experiencing adversity. As well as provide safe and effective blood donation supply through their famous blood donor centres. If you want to give blood, the Red Cross is always in need, and will ensure it is distributed for people when they are in a critical care situation. If you can't do that, donate your household items instead!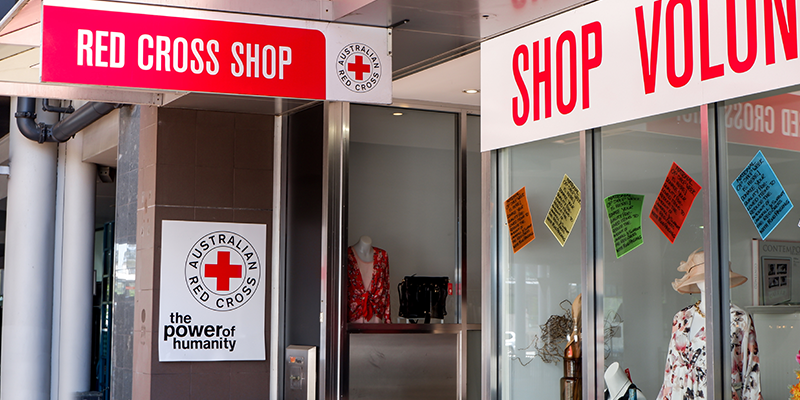 The Australian Red Cross have shops all over Adelaide.
As a true and established philanthropic organisation the Australian Red Cross also operate a network of charity shops around Adelaide that accept your pre-loved household items to resell and fund their projects.
What's Accepted?
When sorting your items for donation, keep in the forefront of your mind that if your friend wouldn't buy it second hand, then it's unlikely to be sellable. Donations should be clean and usable. If they can't sell it, they need to pay to dispose of it which impacts on the good they can do.
Acceptable items are:
Quality clothing of all sizes
Bags, shoes and accessories
Books, CDs, and DVDs
Homewares
Unacceptable donations are:
Anything stained or damaged.
Used beauty or hygiene products.
Electrical goods (including computers, TVs, lighting etc.)
White goods (including fridges, washing machines, and microwaves)
Kitchenware (including cutlery, dishes, pots, pans – unless new in packaging)
Furniture (including beanbags, tables, and mattresses)
Baby items (including, car seats, highchairs, clots, etc.)
Outdoor items (including BBQs and trampolines)
Harmful items (including knives, weapons, and gas canisters)
Is pick up available?
The Red Cross Australia ask for donations to be delivered to them at any Red Cross op shop during business hours so the stores accept your goods. They also have specially marked donation bins located throughout Adelaide.
You can find a Red Cross shop near you with the finder tool on their website here.
Genesis Pregnancy Support Inc.
If you have recently been in the family way but your offspring are moving up the developmental ladder, you probably have a large amount of baby and toddler items that you really don't need to move. The cost of preparing for the arrival of a newborn can be astronomical and sadly, not all expectant Adelaide mothers are in the financial situation to provide those essential items. That's where Genesis Pregnancy Support come in.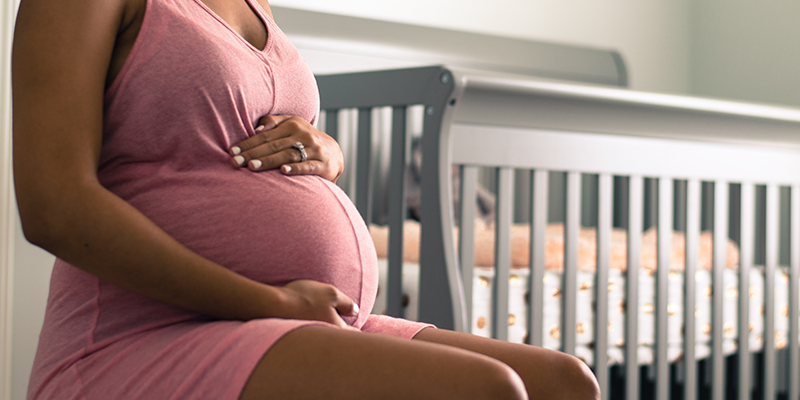 Preparing a nursery for a newborn is daunting at the best of times.
Many of the women that Genensis Pregnancy Support provide free material assistance for are in very difficult circumstances. Many are facing parenthood alone, ostracised, homeless, or abused. They are the women that really need your beautiful pre-loved baby items, and knowing that they are going to the most needy little babies is an incredibly heartfelt motivation.
What's accepted?
The items you donate should be unsoiled and in good working order, otherwise they are not going to make the cut. However, typically there are many staple baby items that are only used for a small time and before baby turns into inquisitive toddler, those are the best items to donate.
Genesis Pregnancy Support are always grateful to receive:
Cots
Bassinettes
Prams and pushers
Baby baths
Bouncers
Highchairs
Car seats
Baby clothes up to 2 years
Linen, rugs, and other helpful baby items
If you are able, they will also love you to donate anything new that you may be able to throw in the mix such as dummies, wipes, singlets, soft toys, wraps, booties, socks, grow-suits, bibs, baby creams, lotions, and shampoos. You may even have items that you never had a chance to use that are still in their packaging.
You could also add in some caring items for Mum like perfume, hand or body lotion, lip balm, body wash, etc. – those things that mum needs to feel human!
Is pick up available?
This is a very small and bespoke organisation, so if you can go that extra mile and deliver your donation it would be very much appreciated.
You can drop off items at their office at 2 Brooker Terrace, Cowandiller – Monday to Friday 10am until 3pm.

Visit their website here.
Dress for Success Adelaide
Unfortunately, there are many women in our society that are attempting to join the corporate world from well behind the starting blocks. In some industries the expectation to look and act the part are high – no matter your skill set or intelligence.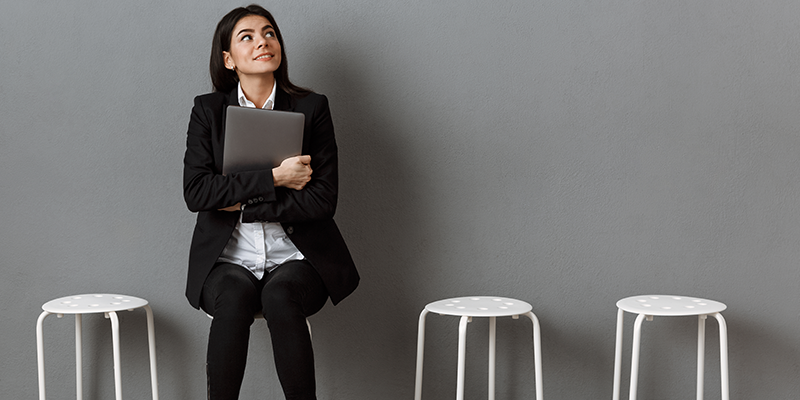 The right corporate outfit can just be thing to create a new life for a woman in need.
Dress for Success Adelaide are a start-up not for profit and their mission is to empower women who want to work, who want to get skills and get interview ready. They offer services, but also accept donations of quality women's corporate wear so that when that interview call comes in – the women who seek help from this service don't have the initial panic of "what am I going to wear?"
What's accepted?
Obviously, the interview is the first point of contact with the employer and the first impression they invoke will be a visual one. That's why you should only donate clothes that you would wear to an interview yourself, or a high-level meeting.
Donate your fabulous suits and professional apparel cleanly laundered and pressed. Interview appropriate suits, blouses, slacks, skirts, dresses, blazers, jackets, work appropriate shoes, jewellery, scarves, handbags, briefcases or portfolios.
It really could land that lady the job of a lifetime and help her out of a situation of vulnerability or adversity.
Is pick up available?
Being new pickup services may be offered in the future, but for now you can deliver your fabulous corporate women's wear to their boutique shopfront at 255 Port Road, Hindmarsh.

Visit their website here.
Donating builds a community
Whether it's aiding a homeless person into housing or empowering those who need clothes for a successful interview, helping to build a community that cares benefits us all. We grow as individuals when we help and encourage others to grow and succeed too. How easy would it be for you to give back to the community you call home? If have bulky items to donate you may need the help of a furniture removalist, contact us and we'll help you find a trusted Adelaide removalist to help you out.
Share this page on Facebook
Moving house starts here
View pricing, read reviews and book professional interstate and local removalists online.
35,000+ customers
4.8 rating
Instant pricing