Why Muval is the "Uber of the Removals Industry"
Uber revolutionised an industry by making it easier to get from place to place (and in style, no less... thanks to Uber Black!), but what does the Uber model look like in the removals industry?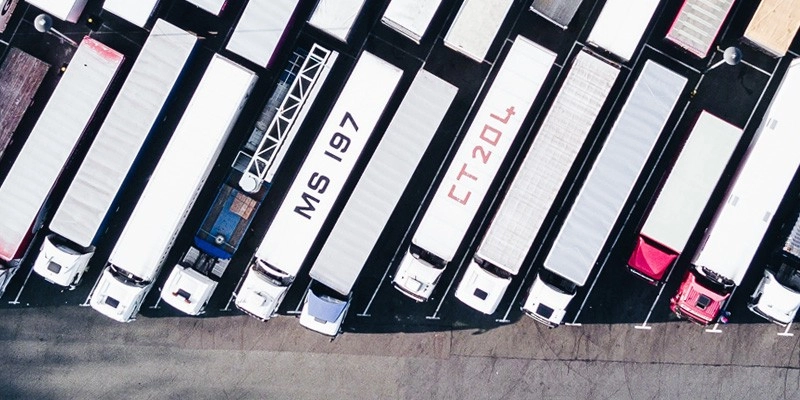 Uber offers reliability, service, access and convenience; not to mention that you can even keep track of their routes or call and text them if you need to. The drivers have profile ratings, and the passengers and drivers alike can rate their experiences, keeping all people accountable for their experience and behaviour.
These are just a few of the reasons that Uber has become a much-loved service, and it's no wonder that Uber became a success without even owning a single taxi. It's a great business model and an effective one at that. Uber bridges the gap of what passengers both needed and wanted, that taxis couldn't provide (and worse, failed to adopt quick enough).
That same dilemma that customers faced with taxis has now become a similar challenge for Australian customers looking to move locally or interstate. Like Uber, consumers around the country want (and expect) access, accountability and convenience, when it comes to engaging a removalist, this is something that share economy businesses deliver, and one that the removalists alike are beginning to embrace, enter, Muval.
Coined the "Uber for removals", Muval is making significant headway in the Australian removal market, by connecting customers looking to move locally or interstate, with the available capacity in removals trucks already moving between the desired locations.
Equally, Muval focusses on providing access to both consumers and removal companies alike, giving consumers access to the capacity, trips, pricing and companies profiles in order to help them make an educated and informed decision surrounding their move. And, to removal companies by providing them the consumers actively searching for the best removalist for the job, helping them utilise their capacity in full, reducing their expenses and helping the environment through carbon emission reduction.
Further, accountability is achieved through the consumers being able to view and access the profiles of the companies delivering the job, allowing them to view their collective star ratings which have been aggregated from the platforms in which they are active (typically google, facebook and productreview.com.au.
Lastly, convenience is achieved through our user friendly website, customers can easily get a quote from dozens of removalist companies who have signed up to Muval's removal business portal, providing customers with instant quotes to help save money, time and the ability to compare different offers from the best removalists in the country allowing them to make an informed decision on the space they wish to book.
So what sets Muval apart from the rest of the industry? The quote aggregators, the brokers, or the lead generators? It's one VERY powerful thing:
THE CUSTOMER STAYS IN CONTROL OF THE PURCHASE
That's right, Muval won't take your personal details and sell your data to other companies which you then have to field a dozen calls from in order to obtain quotes.
Muval finds the most appropriate companies who can move you locally or interstate, provides a price for that space, will then secure a refundable* deposit for that space, and then provides you will all the information you need in order to either complete the transaction with that company, find an alternative company, or finally request a refund if we the company provided doesn't quite suit your needs.
So why has Muval earend its reputation as the "Uber for the Removal Industry?" Here are six great reasons:
Muval makes moving easy.
All that is required for a customer to do is type Muval's website in a browser, compare different quotes from dozens of the best removalists in Australia and secure a booking instantly. That's it.
Stop being a human calculator
Customers can stop calling different removalists separately. Like Uber, Muval enables customers to enter their household items into a handy calculator which will work out the volume of essential goods that need to be transported.
Muval will always be there for you
Busy at work? Have appointments that you can't cancel? No matter what time, wherever you are, or what the circumstances are, Muval's website will provide an instant quote.
Rate the company and the driver
Muval is continually partnering with reliable removalist companies and drivers. Customers get to rate them on Google or Facebook and are able to help improve the service of each partner, thus creating a better experience for all customers.
Find a safe and cost-efficient option
Save money by booking space on trucks that are already travelling between desired routes. Muval utilises a sophisticated algorithm which finds the available space in these trucks, (what is commonly known as "backloading") in order to match the capacity required and enables the filling of that space.
Payment protection
The move is safely secured with a refundable deposit. *The deposit is fully refundable within 48 hours. This makes purchasing the space easy, without fuss and convenient for customers.
In summary, we all know moving interstate, moving locally, or buying or selling a house is a life event, a combination of emotions –both good and bad are present and can make for a very stressful experience.
From selling your house, packing, decluttering, and preparing your new home, as well as hiring help is just part of the work that is required when you move. Some customers say that calling different removalists in itself is considered a full-time job considering the time and energy needed for you to compare the quotes from different removalist companies.
Then of course, customers need to be do their due diligence and checking how trustworthy these companies are based on their reviews in Google, Yelp, etc.
At the end of the day, when your checklist seems to be getting longer and your patience shorter, and all you want is access, accountability and convenience, then turn to the Uber for the removals industry, and simply check in to Muval.
Share this page on Facebook
Moving house starts here
View pricing, read reviews and book professional interstate and local removalists online.
35,000+ customers
4.8 rating
Instant pricing