What is a relocation consultant and how do they reduce the stress of an interstate move?
Moving cities can be an extremely stressful time. Finding a trustworthy company to move your belongings is only one of many concerns to be resolved when relocating.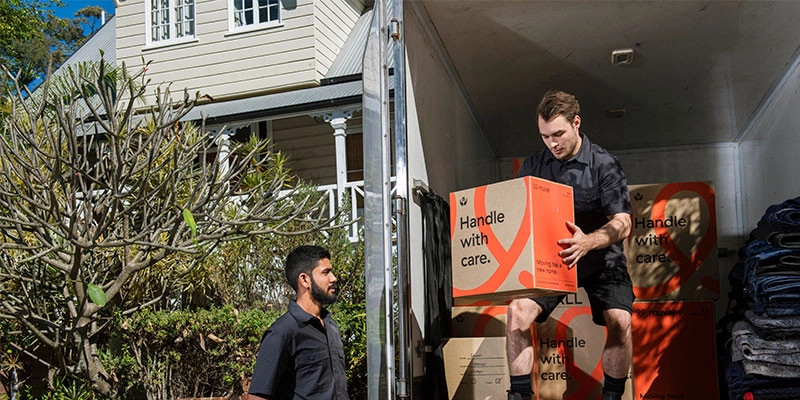 The most important aspect of any move is undoubtedly choosing where the best place is to live, to secure your new property with confidence and to settle in and feel at home as soon as possible. This is the aspect where a relocation consultant offers invaluable support.
Support and Expertise
An experienced relocation professional will understand that there is a myriad of things on your mind when you are relocating your life to an unfamiliar city, including: budgetary considerations; moving companies; real estate agents; service providers; schools; neighbourhoods; and family. Not many people deal with these factors every day — relocation specialists do.
A relocation consultant will be able to fully explain the process, answer questions, talk through logistics and recommend relevant professionals saving you time, money and assist you to plan your move with confidence. A relocation specialist with contacts in your new city and intimate knowledge of your new destination can take the weight of many moving tasks off your shoulders - you reduce your stress and regain time and energy to refocus and be successful in your new workplace and location as quickly as possible.
The Essence of Relocation Services - Home search, school search and settling in
The core of what relocation consultants do is to work with corporate and individuals to save them time helping them secure a rental property they can call home as quickly and efficiently as possible.
They talk with you to understand your individual needs and what you are looking for in a property.
They can also help you determine what areas best work for you and your family and your lifestyle preferences, so they can find not just a rental property but place where you and your family will feel most at home.
They typically have a network of local real estate agents that they can contact to obtain latest rental listings both on and off market.
Your relocation professional will locate and short-listing rental homes that meet your specific needs and preferences.
They can arrange inspections on your behalf, attend inspections on your behalf if you are unable to or, if you attend the inspection together, they can offer you an experienced second opinion.
A relocation agent will know what questions to ask the property manager and what to look for in the 10 or 15 minutes you may have to inspect a property.
Working with a relocation agent often puts you ahead of other applicants in a competitive rental market by providing you with invaluable advice about how to make your application stand out from the crowd and be presented in a favourable light to rental property owners.
A relocation professional should operate independently from any rentals agency, so you can trust their experience, knowledge and advice. Many properties are advertised using old photos, may not adequately describe the location or property inclusions, may not be in desired school catchment areas, may not confirm receipt of your rental application and, if you call and enquire about a property you may never hear back from the property manager.
A relocation consultant can deal with all these issues taking away significant frustration, time and stress.
Once a rental property is secured, your relocation professional can then negotiate and review lease documentation, arrange utility connections and even assist with moving in logistics.
Pre-arrival services
A relocation consultant should, ideally, commence their assistance well in advance of your move. They should be able to provide a comprehensive guide to your new location that provides practical information on living in that location, public transport, the property market, the schooling system, health care and so forth.
If required, they can assist with booking temporary accommodation, they can speak with moving companies shortlisted through MIUVAL and fine tune quotations to assist your decision making process, they can help with pet transport arrangements and can even book airport transfers on arrival in Brisbane, if required. How you would like to use a relocation consultant is ultimately up to you - your specific requirements and your budget.
Local knowledge
Local relocation consultants can also advise on local public and private schools, assist with enrolments and arranging meetings with relevant schools. They can also advise on local networking groups, community organisations, local facilities to help orient newcomers and give them the tools to feel at home and confident in their new city as quickly as possible.
A relocation consultant is a local expert and their wealth of experience will allow them to anticipate things you may not even had a chance to think of yet, e.g. furniture rental, temporary storage or recommendations for domestic cleaners, babysitters, where to get a great coffee and even a restaurant to celebrate your new home! So if you are time poor or have no local network in your new location, a relocation consultant can be the trusted local you need to help you find your new home, get you on your feet sooner and start life in your new location with confidence and positivity.
Article contributed by Nicola Buck at Habitat Relocations.
Depending on your needs, Nicola Buck at Habitat Relocations pricing varies from around $500 for a half day orientation up to around $1500 to $1,900 for a home search package. Prices can be tailored to suit various needs and budgets, and adjusted if your requirements change.
Share this page on Facebook
Moving house starts here
View pricing, read reviews and book professional interstate and local removalists online.
35,000+ customers
4.8 rating
Instant pricing