Furniture donation Melbourne
Are you looking to move? Donating your unwanted furniture, pre-loved clothes or books can not only help those in need, but it can make moving easier.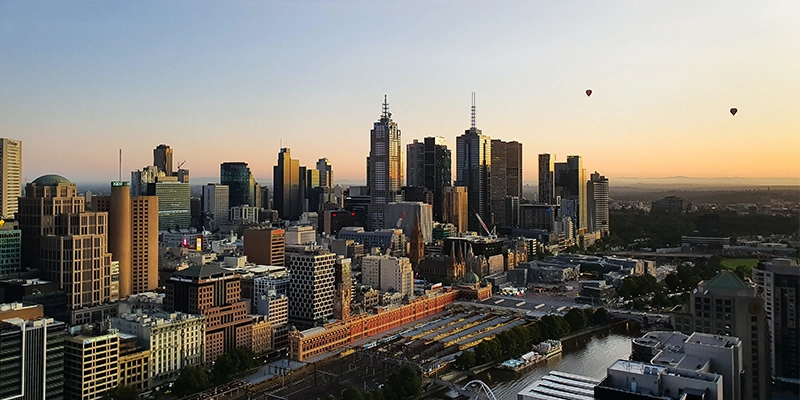 Where can you donate furniture and clothes before moving?
Moving house in Melbourne? Well while you are at it, look at all the stuff you don't need to move! The more you have to relocate to your new pad, the more money it will cost to transit. Plus, you're pretty sure your current colour scheme is not going to fit your knew lifestyle. Oh, and then there is the fact that you have just become painfully aware at how much you have actually been living in excess, and really – someone else could be grateful to find that third pair of Doc Martens, that "just in case" extra bed, and those books you probably will never read again! Moving is the ultimate time to assess what you can pass along for a second life, to create positive karma, and better Feng Shui!
Here are a few great organisations in Melbourne that go the extra effort to take your pre loved goods and old furniture and make new lives!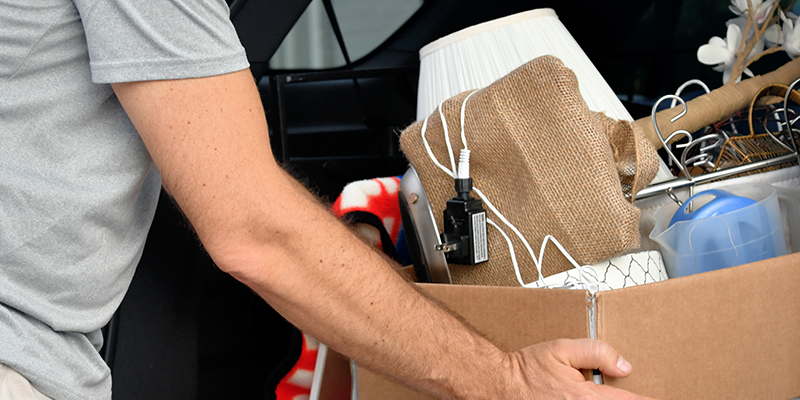 Moving is the best time to downsize your belongings.
St Kilda Mums
This charity is focused particularly on providing for at-risk families with babies and school aged children to aid the day to day demands of family life. The mission is to provide safety, opportunity and dignity for Victorian children that need support specific to the needs of babies, toddlers, and young children. They will receive and repurpose donations that are of a good quality and in working condition and adhere to Australian safety standards. In turn, this aids the future of all children by reducing waste and helping the sustainable environment.
What donations are accepted?
Babies and young children can definitely be tough on their stuff, but sometimes it survives, or sometimes there are things you have acquired that you just didn't use and are virtually brand spanking new! If you are moving with young kids, now is the time to go through what you have and take stock of what you don't use and re-home your children's items. There are many families in Melbourne that are marginalised and their needs are many, you can give the things you no longer want to St Kilda Mums and they will re-distribute them according to need. But they should be in the best condition and in a state that you would happily and proudly pass on to a friend. Here is a list of some of the items that you can donate to St Kilda Mums, babies need lots of things and this list is not exhaustive. Check it out here.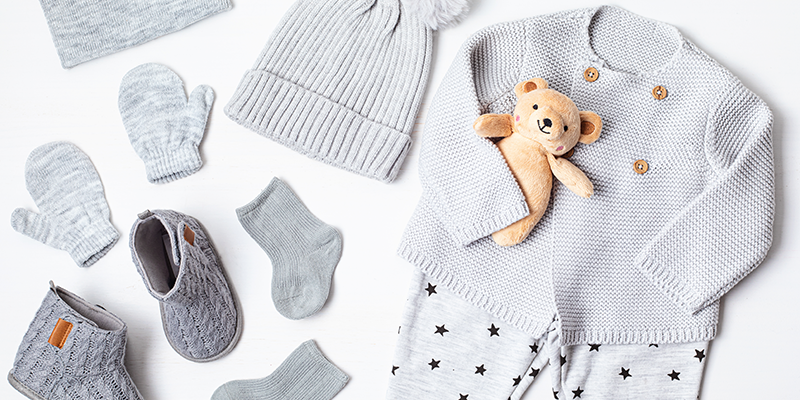 St Kilda Mums collect good quality items for babies up to primary school age children.
Activity mats and baby gyms that are freshly laundered and clean.
Baby carriers that are worn upright at the front of the body where they are freshly clean and have no damage or fraying. Buckles should be working and if possible, instructions should be included.
Baby food that is at least 3 months before the expiry date.
Baby towels that are in near new condition and freshly cleaned.
Some bassinets, they would like you to email them to specify if your donation can be accepted. It needs to be less than 10 years old with a wide stable base and firm sides that are at least 400 mm in height with large breathable panels on both sides. It must be easily washable. If you donate a bassinet, you should include a firm and snug fitting mattress that is in near new condition and no more than 75 mm high.
Baby baths that are clean and have a plug.
Bibs that are in excellent condition with domes or press studs, no ties!
Blankets for bassinets, cots and single beds are in high demand but should be in great conditions and freshly washed.
Children's books from babies to teenagers in excellent condition and smaller than 30 cm in size. They will also re-home unused activity or colouring-in books.
Bottles and feeding equipment that are in clean, excellent condition.
Freshly washed breastfeeding pillows.
Bunny rugs and baby wraps that are clean and in great condition.
Soft carry cots that have a firm base and D clips to attach to a pram frame.
Folding change tables with sides that are more than 10 cm higher than the level of the foam mat, or with a safety strap that fastens over the bub's tummy. Read more about change table safety here.
Approved toddler seats, booster seats, capsules, and reversibles that have tether straps that include the red sticker for Australian standard AS/NZS1754. They must not have been involved in an accident or have been manufactured more than 8 years prior. You will need to email a photo of the date of manufacture of the seat that appears on the manufacturing sticker for validation purposes. More info can be found here.
Change mats that are vinyl covered foam in clean and good condition.
Cloth nappies that are modern, clean, and as-new.
Clothes from birth sizes to size 16 that are in excellent condition and freshly cleaned. They need to be packed into bags with the size and gender clearly labelled. More info here.
Cot linen such as flat/fitted sheets, mattress protectors, blankets, baby towels that are clean and fresh. They do NOT rehome soft items such as pillows, quilts, doonas/duvets or cot bumpers. More info here.
Is pick up available?
Unfortunately, this local and small not-for-profit do not have the capacity to collect, but if you are organised and care enough about the specific cause you can book a drop off appointment. There are also a number of volunteers in Melbourne who host drop off points at their homes and businesses, you can find that list here.
You can also post or courier items.

Check out the St Kilda Mums website.
West Welcome Wagon
West Welcome Wagon, or WWW, supports asylum seekers from over 30 different countries who have newly arrived in the western suburbs of Melbourne by providing them with re-purposed essential living items. Many people who are seeking asylum haven't obtained the right to work and are on micro incomes while paying rent, WWW have supplied beds, food drops, children's bundles, bikes – and more.
What donations are accepted?
As always, any unwanted items you donate should be it tip top order – some of the common items WWW collect are listed below:
Children's items such as bassinets, cots, clothing, prams, blankets, and nappies.
Clothing – particularly warm jackets and jumpers for winter.
Home entertainment items in good condition such as radios, televisions, and laptops.
Kitchen items including cutlery, kettles, knife sets, toaster, and rice cookers.
Larger items – rugs, dining tables, beds, drawers, washing machines, fridges.
Linen – pillows, blankets, and sheet sets.
Toiletries and non-perishable food items.
You will need to email [donate@westwelcomewagon.org.au] the organisation with the details of your donation and arrange transportation. More about what and how to donate to WWW can be found in their Donation Guidelines.
Is pick up available?
Currently WWW only operate in the western suburbs of Melbourne covering Brimbank, Maribyrnong, Hobsons Bay, and Windham. Here's a map of the areas they operate.
A free collection service is available for large items but you need to arrange this in advance as it can take a few weeks for it to be possible, if you have a specific date you need the collection by you can let them know however and they will do what they can to accommodate you.

Check out the West Welcome Wagon website here.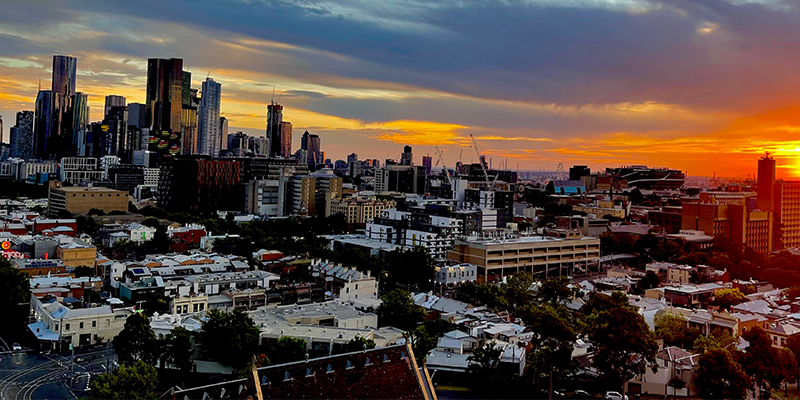 WWW works in Melbourne's west.
Sacred Heart Mission
This non profit is on a mission to ease the pressures on homeless people in Melbourne. The money that is raised from items sold in their op-shops go towards meal kitchens and a range of other social programs tailored to the specific, sensitive needs of the homeless. You can read about all the amazing work they do in the Melbourne community here.
What's Accepted?
The Sacred Heart Mission have an op-shop network that is a major support to the work the Mission does. You can donate furniture, household items, bric-a-brac, books, shoes, clothes, and accessories. You can deliver them to one of the many stores during opening hours, a list of store locations can be seen here.
While most items are considered, there are items they cannot accept including mattresses, baby cots/car seats/nursery furniture, analogue TVs, TV units, large desks, textbooks/encyclopedias, printers/scanners, or curtains/blinds/coat hangers.
More information about what to donate.
Is pick up available?
Yes! You can request a collection of your furniture donation and a free pick-up will be arranged in a timely manner with one of the Mission's trucks from Monday to Saturday. Call (03) 8658 1698 between 9.30 am and 4.30 pm or submit your request online.
Check out the Sacred Heart Misson website here.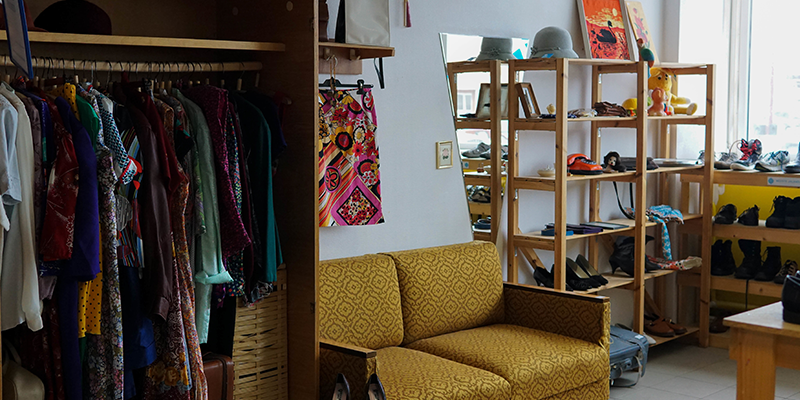 Many non profit organisations are open to a range of donations.
Brotherhood of St Laurence
Working for an Australia free of poverty, the Brotherhood of St Laurence raise funds and support social justice services to prevent and alleviate poverty across Australia. One of the ways they do this is by operating a network of op-shops across Melbourne.
What's Accepted?
While there is no real list of items that they specifically accept they do specify that all donations should be in good condition, be undamaged, cleaned and sanitised, and something that you would be proud to give to someone you know. They do, however, have a list of items that are unacceptable donations which include:
Whitegoods
Bathroom screens
Baby furniture
Analogue TVs and TV units
Building materials
Gas appliances
Computers and e-waste
Matresses and bases, bunk beds
Outdoor play equipment
Large furniture
Wall units
Office equipment
Encyclopedias/textbooks/magazines/old library books
More specific information can be found here.
Is pick up available?
Donate your goods in person by delivering them to one of their many stores in and around Melbourne during business hours. Don't drop goods off outside of business hours (this goes for all charities) as they can get stolen or weather damaged and cause hazard to volunteers and the public. This organisation does not operate a pickup service.
Check out the list of Brotherhoos of St Laurence locations here.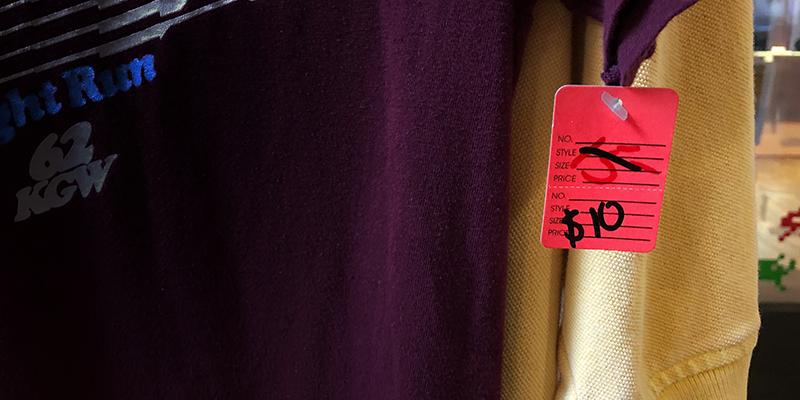 Your pre loved fashions can become someone else's new look.
People Who Care
People Who Care recruit volunteers (i.e., people who care) of all skillsets to provide services to many different marginalised groups by arranging practical support and developing resilient communities. They do this by organising people to help with tasks such as home maintenance, gardening, transport and encouraging social community participation. They essentially recruit willing volunteers and match them with people that need those skills, and one of their fundraising mechanisms is to operate five op-shops in Melbourne – but they will also donate goods directly to those who are starting out again from nothing.
What's Accepted?
People Who Care will accept donations of good quality furniture, house-hold goods, or clothing. You need to complete an online form detailing your donation and then you will be contacted by the sorting area. Once you have organised your items, you can arrange to drop them off at their donation depot in Bayswater, or you may be able to arrange a pickup.
Is pick up available?
Their website mentions that you can arrange pickup so contact the organisation via their online form for more information, they will respond within 5 business days.

Check out the People Who Care website here.
Donating Does Good
There is no doubt that in these current times life is tough for many Australians. Without organisations like these that are constantly working to deliver for people who slip through the cracks of mainstream society, we'd be a much worse off community. Non profit organisations are at the grassroots of activism and action and work tirelessly to form links between people who need help and those that wish to give help. How easy it can be for you to contribute to this web of well-meaning people, just by thinking outside the box when planning the big move, you can be organised and caring with some forethought and compassion.
If you have large items to donate and need help to move furniture to a charity, contact us and we'll help you find a trusted Melbourne removalist to help you out.
If you find that you have items that are more in the category of "trash", check out our Rubbish Removal article.
Share this page on Facebook
Moving house starts here
View pricing, read reviews and book professional interstate and local removalists online.
35,000+ customers
4.8 rating
Instant pricing