Moving to Tasmania
Relocating to Tasmania, specifically Hobart, can be both serene and invigorating. Possibly the most picturesque region in Australia, moving to Tasmania offers a tranquil experience for those seeking a slower pace.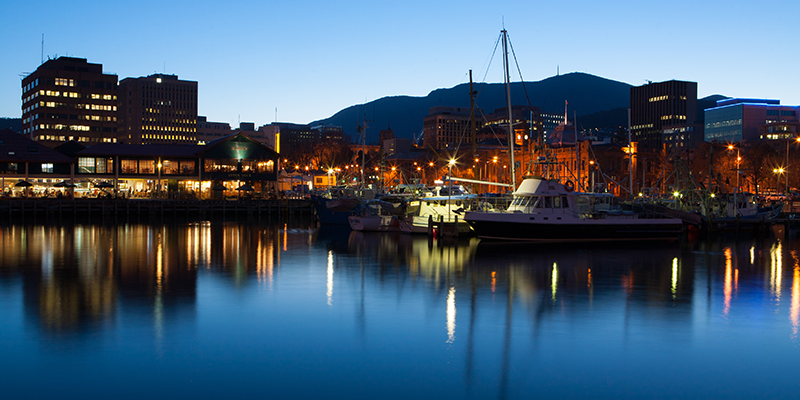 All you need to know about moving to the Island state!
Tucked along the awe-inspiring shores of the Southern Ocean deep underneath the southern hemisphere, Hobart serves as the portal, celebrated for its captivating vistas and awe-inspiring marvels. While relocating to Hobart, or a Hobart suburb, unveils a splendid chance to indulge in a leisurely existence and embrace the cooler weather, it's vital to recognise the obstacles and contemplations that accompany establishing permanent residency in one of Australia's most geographically secluded cities.
Quicklink jump menu:
Major Cities & Towns | Hobart & Surrounds | The Tasmanian Landscape | Urban Life | The Tarkine | Find a Home | The Cost of Buying in the Apple Isle | Costs of Moving to Tasmania | How to Get to Tasmania | How to Move to Tasmania - Checklist | Working & Living in Tasmania | Cost of Living in Tasmania
Tasmania at a glance
Tasmania emerges as a sanctuary of extraordinary splendour, celebrated for its breathtaking panoramas and unspoiled shores. The region flaunts a myriad of astonishing attributes, such as the sublime Derwent River, which imparts a serene aura to the bustling urban centres and quaint settlements. Moreover, it harbours enchanting reserves that exhibit the region's multifaceted plant life and animal kingdom. With its expansive shoreline adorned with sandy stretches, this land presents a veritable utopia for aficionados of sun-drenched beaches and fervent devotees of Mother Nature.
2021 AUSTRALIAN BUREAU OF STATISTICS CENSUS STATS
The demographics:
| | |
| --- | --- |
| Population | 557,571 |
| Median age | 42 |
| Number of families | 150,573 |
| Number of daily commuters | 162,826 |
| Number of private dwellings | 258,611 |
| Average number of motor vehicles per dwelling | 1.9 |
| Median weekly household income | $1,358 |
| Median weekly personal income | $573 |
| Total people attending educational institutions (preschool to tertiary) | 146,974 |
Major Cities and Towns
Is Tasmania a good place to live?
Moving to this enchanting realm, overseen by the Tasmanian government, promises a transformation of life's tapestry. The main cities, each with their distinct charm, offer a serene refuge amidst nature's embrace. Be it the tranquil allure of Hobart, the vivacious rhythm of Launceston, or the hidden gems of Devonport, the sea change awaits those ready to immerse themselves in its splendour.
Tasmania's regional tapestry is adorned with landscapes that defy imagination. From the enchanting wonders of Cradle Mountain in the north west to the captivating allure of Freycinet National Park in the east, the treasures of this land resonate with awe-inspiring beauty. Find solace in the quaint coastal towns that grace the shores, or venture into the heartland, where the wilderness reveals itself in all its majesty. While housing in desirable locations may present a challenge, the rewards of residing in these natural havens are immeasurable.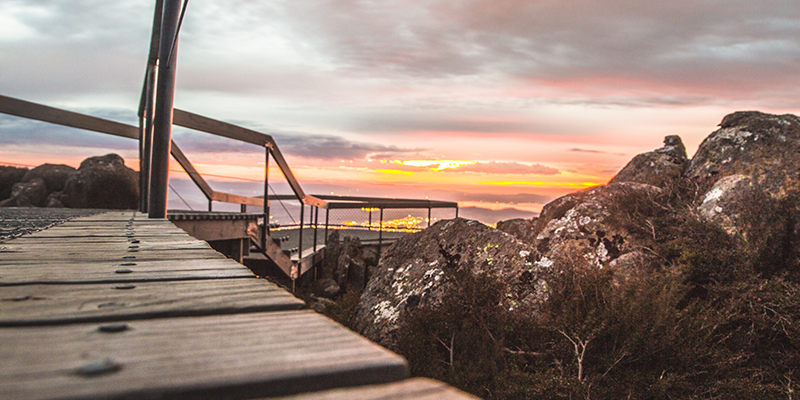 Mt Wellington is well known for breath-taking views
The Tasmanian government administers the coexistence with the wonders that abound. Embrace a new life amidst a tapestry of vibrant communities, thriving business endeavours, and a sense of belonging. Each town in a regional area and city tells a unique story, from the historic allure of Richmond to the artistic haven of Cygnet. Tasmania's charm lies not only in its stunning landscapes but also in the rich tapestry of its people, their traditions, and their warm embrace of newcomers.
Moving to Tasmania, an experience like no other, requires careful consideration of the elements that shape its character. The temperate climate invites exploration, while the occasional wild winds whisper tales of the untamed Southern Ocean. Allow yourself to be captivated by the lushness of the Huon Valley, the untamed beauty of the Tarkine wilderness, or the idyllic coastal allure of the Bay of Fires. Tasmania's tapestry is interwoven with possibilities, where each thread tells a tale of discovery and a sense of belonging.
In your quest for a new beginning, that resonates with the yearning for a sea change, embrace the journey with open arms, where the rolling hills, pristine coastlines, and the pulse of nature become your constant companions.
Hobart and surrounds
Relocating to Hobart offers a transformative shift. Nestled along the tranquil Derwent River and surrounded by verdant landscapes, it presents a plethora of amenities, shopping districts, and diverse housing options.
Hobart's city centre unfolds as an urban tapestry, where a harmonious blend of history and modernity creates an enchanting ambiance. The coastal enclaves and surrounding suburbs emanate a serene and laid-back vibe. Public transportation networks weave through the cityscape, seamlessly connecting the Hobart CBD to the picturesque outskirts.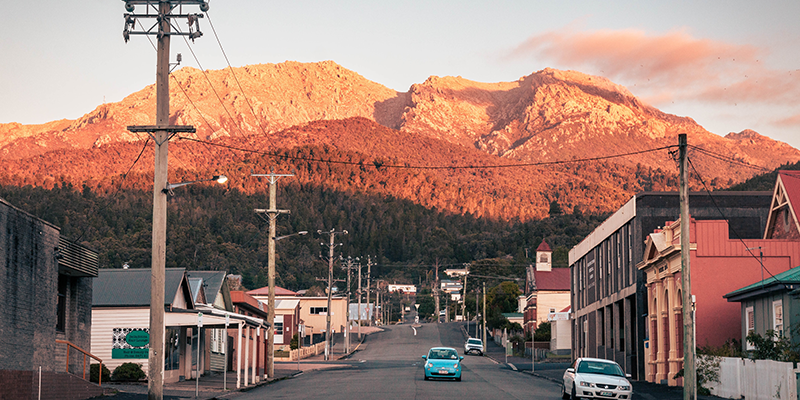 From urban hubs to rural towns, Tasmania has a diverse community
As Australia's seventh-largest urban hub (or second-smallest), Hobart embraces a fusion of cosmopolitan living and close-knit communities. While it may not exude the bustling energy of larger metropolises, it emanates a sense of tranquillity and fosters a strong community spirit.
Despite its isolation and relatively modest size, Hobart boasts excellent connectivity to other key areas through a robust transportation network. The metropolitan region encompasses a tapestry of cultural encounters, and the smaller cities within the vicinity offer unique attractions of their own. Careful consideration of housing prices across different neighbourhoods is essential to find the perfect abode.
Deliberate upon the essential factors of expenses and location preferences when contemplating this momentous transition. Tasmania's allure beckons, offering an extraordinary mosaic of experiences and a tapestry of natural wonders waiting to be explored.
The very bottom of Australia
The Tasmanian Landscape
Embarking on a journey from the mainland and settling in Tasmania's charming country towns bestows a wondrous opportunity to embrace an alternative existence, far removed from the clamour and commotion of urban life. Within this realm lie a plethora of options, from idyllic rural hamlets to thriving regional centres, each with its own distinctive allure and attractions.
Delve into the hidden treasure that is Devonport, renowned as the "Gateway to the North West." Nestled within the heart of Tasmania's enchanting West Coast, this bustling hub invites you to immerse yourself in a cultural tapestry woven with contemporary art, delectable culinary experiences, and an eclectic calendar of festivals and events. With stunning beaches along the Indian Ocean, like Back Beach and Coles Beach, Devonport offers sun-drenched shores where one can bask in the warmth and revel in the sand. This welcoming community fosters a strong sense of belonging, making it an ideal haven for families or those seeking a slower, more fulfilling pace of life. With easy access to major cities like Hobart and Launceston, Devonport ensures you're never far from the heartbeat.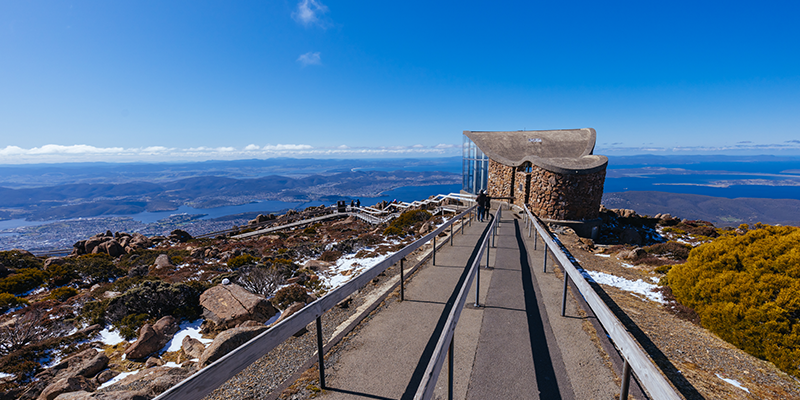 Snow gathers atop Mt Wellington near the lookout
Indulge in the captivating allure of St. Helens, this charming town, nestled within the pristine embrace of Tasmania's Great Eastern Drive, delights visitors with its resplendent parks, architectural wonders steeped in history, and a vibrant arts scene that ignites the soul. St. Helens, a tight-knit community, champions sustainable living and supports local enterprises, creating an environment conducive to forging lasting connections. Just a stone's throw away lie the breathtaking Southern Ocean beaches and the legendary Valley of the Giants, beckoning nature enthusiasts to embark on unforgettable outdoor escapades.
Experience the vibrant spirit of Launceston, an enclave boasting a tapestry interwoven with history, artistic expression, and natural splendour. This city, adorned with meticulously preserved heritage buildings and captivating museums, such as Launceston Prison and the Tasmanian Design Centre, serves as a thriving hub for cultural connoisseurs. Launceston provides a laid-back, harmonious existence with convenient access to the enthralling city beach and the bustling atmosphere of the vibrant Launceston Market. The cost of living here proves remarkably reasonable, rendering it an enticing destination for those seeking a gratifying life without financial strain.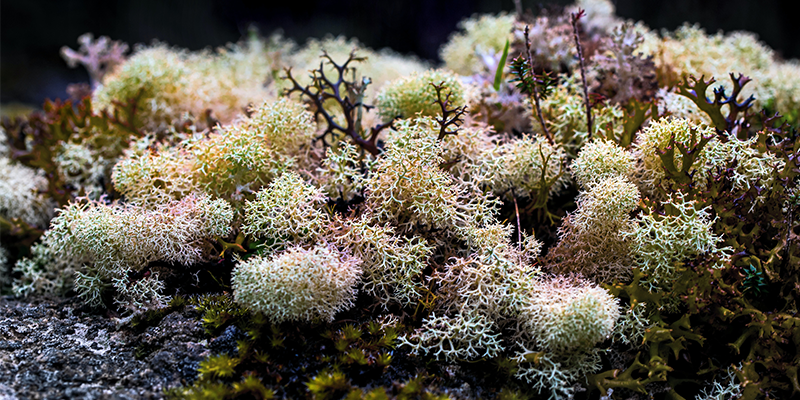 Tasmania is known for it's unique flora and fauna
Uncover the mesmerising allure of Burnie, a city celebrated for its rich heritage and resplendent natural beauty. Burnie boasts magnificent beaches, including Burnie Beach and the tranquil Shoalwater Bay, where visitors can relish in invigorating swimming, captivating snorkelling, and fascinating marine encounters. Burnie offers a serene and relaxed life, bolstered by superb amenities such as esteemed independent schools, bustling shopping precincts, and medical facilities. The city centre thrives with an effervescent arts and culture scene, boasting numerous galleries and exhibitions showcasing the extraordinary talents of local artists. Nature enthusiasts will find solace in the abundance of nearby parks and nature reserves, with the captivating Point Peron among them.
Venture into the heart of Tasmania's enchanting Midlands and discover the vibrant town of Deloraine, a haven characterised by an enchanting blend of history, natural grandeur, and modern conveniences. Deloraine embraces a rich cultural heritage, with captivating landmarks like the Great Western Tiers and the renowned Tasmanian Museum and Art Gallery. The town pulses with a strong sense of community, as reflected in its calendar of events and festivals, including the acclaimed Deloraine Craft Fair and the revered Agfest. This idyllic haven, with its low cost of living and relaxed life, serves as the quintessential abode for those seeking a harmonious balance between urban comforts and rural tranquillity.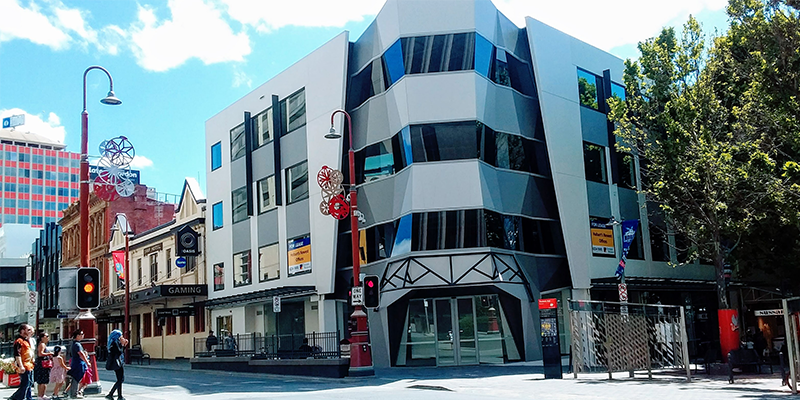 Hobart is the main business hub
Urban Life
This is where the charms of city life intertwine with breathtaking beauty. Nestled within this captivating region lies the capital city, Hobart, a vibrant hub that seamlessly blends history, culture, and modernity. Prepare to be enchanted as you explore the streets adorned with historic buildings, immerse yourself in the thriving arts scene, and savour the tantalising culinary delights that this city has to offer.
Hobart has high demand properties and captivates with its unique blend of old charm and contemporary energy. Wander through the iconic Salamanca Place, where historic sandstone warehouses have been transformed into bustling shops, galleries, and eateries. Experience the lively atmosphere of the famous Salamanca Market, where local artisans proudly showcase their crafts, and indulge in the flavours of Tasmania's renowned culinary scene.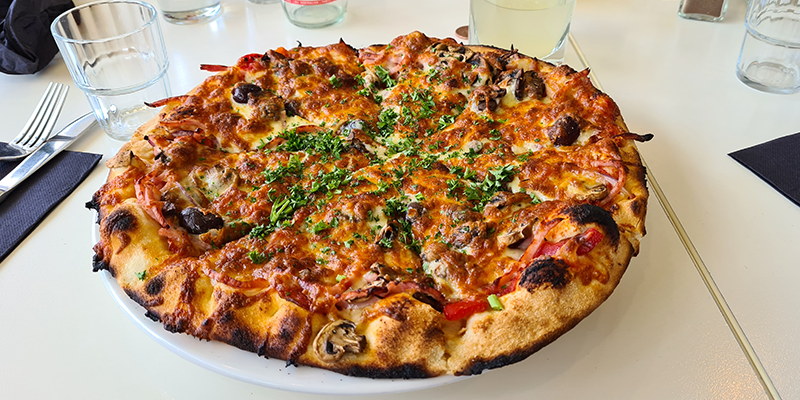 Tassie is full of great places to catch a bite
Beyond Hobart's city centre, the urban charms continue to unfold. Set against the backdrop of majestic Mount Wellington, the city offers a plethora of outdoor adventures, from hiking along scenic trails to exploring the pristine waterways that surround it. Take a leisurely stroll along the picturesque waterfront, where trendy cafes and bars provide the perfect setting to soak in the city's vibrant ambiance.
Launceston, the state's second-largest city, boasts a thriving arts and cultural scene, with galleries and theatres showcasing local talent. It is also home to the stunning Cataract Gorge, where nature's beauty intertwines with the urban landscape.
Devonport offers a gateway to the breathtaking landscapes. With its vibrant waterfront precinct and bustling shopping district, Devonport showcases the fusion of urban amenities and natural wonders that define urban life.
As day turns to night, city comes alive with a vibrant night-life scene. From trendy bars serving craft cocktails to live music venues showcasing local talent, there is no shortage of entertainment options to suit every taste. A tapestry of urban delights where the cosmopolitan allure of the capital city mingles harmoniously with the natural beauty that surrounds it.
If you're a culture enthusiast, a food lover, or an outdoor adventurer, this region offers a vibrant and diverse tapestry of experiences that will leave you captivated and longing for more.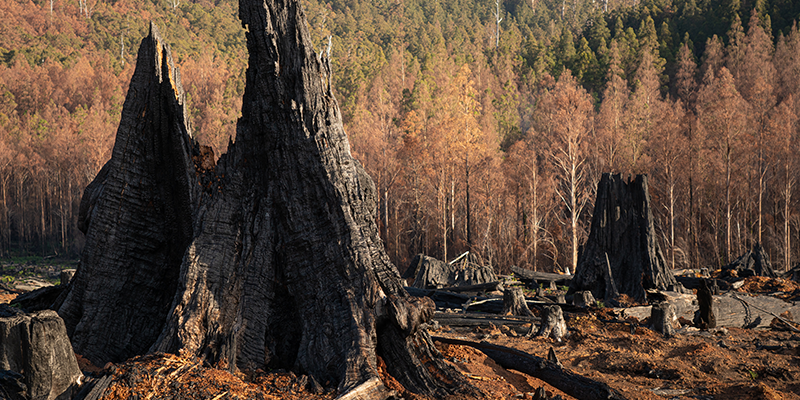 Tasmania has many ancient forests with some under threat from logging
The Tarkine
This untouched region is renowned for its pristine natural beauty, ancient forests, and unparalleled biodiversity. Step into a place where time stands still and immerse yourself in the wonders of one of the world's last remaining temperate rainforests.
Home to a breathtaking region that showcases the region's unique and diverse plant life as you explore the lush undergrowth and towering canopies, you'll discover a myriad of ancient tree species, some of which have stood tall for centuries. It is a testament to the resilience and beauty of nature in its purest form.
In the heart of the Tarkine, you'll find ancient forests that evoke a sense of awe and wonder. These magnificent groves are a living testament to the rich history that has unfolded within their embrace. Walk amongst towering giants that have witnessed the passing of time, their branches whispering stories of the past. The Tarkine is the only place where you can truly connect with the ancient heritage of Tasmania's wilderness.
As you venture deeper into the temperate rainforest, you'll be mesmerised by the symphony of life that surrounds you. The air is filled with the melodious calls of native birds, while elusive wildlife rustles through the undergrowth. The Tarkine is a haven for a diverse range of plant and animal species, many of which are found nowhere else on Earth. It is a sanctuary that offers a glimpse into a world that has remained untouched by modern civilisation.
The Tarkine's natural beauty extends beyond its ancient forests. Its rugged landscapes, punctuated by pristine rivers and cascading waterfalls, create a sense of tranquillity and serenity. As you wander along meandering trails, you'll be captivated by the raw power and pristine purity of nature.
Visiting the Tarkine is a transformative experience that reminds us of the importance of preserving our natural heritage. It is a place where you can disconnect from the outside world and reconnect with the wonders of the Earth. The Tarkine is a reminder of the intrinsic value of untouched wilderness and serves as a sanctuary for both the human spirit and the delicate ecosystems that call it home.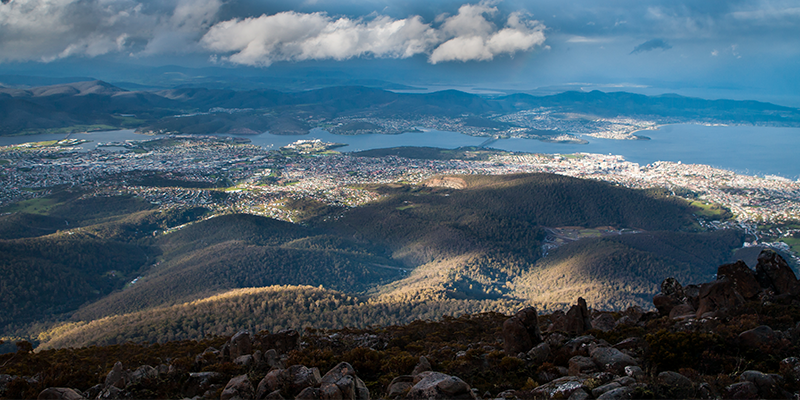 The island state has a unique Australian story
Finding a home
Moving to Tasmania and finding your dream home is an exciting journey that promises a fulfilling new chapter in your life. With its breathtaking landscapes, welcoming communities, and affordable housing options, it is an ideal setting to establish roots and create a place to call your own.
One of the key advantages of relocating here is the availability of affordable housing. Prices are generally more accessible compared to other parts of Australia. If you're in search of a charming cottage in a rural setting or a modern apartment in the heart of a bustling city, there are a range of options to suit various budgets and preferences.
Tasmania's diverse regions present an abundance of opportunities to find your perfect home. From the vibrant capital city of Hobart, with its historic charm and thriving arts scene, to the coastal towns and tranquil countryside, each area boasts its unique allure. Whether you prefer the relaxed coastal life or the peaceful solitude of rural living, there will be a place that resonates with your desires.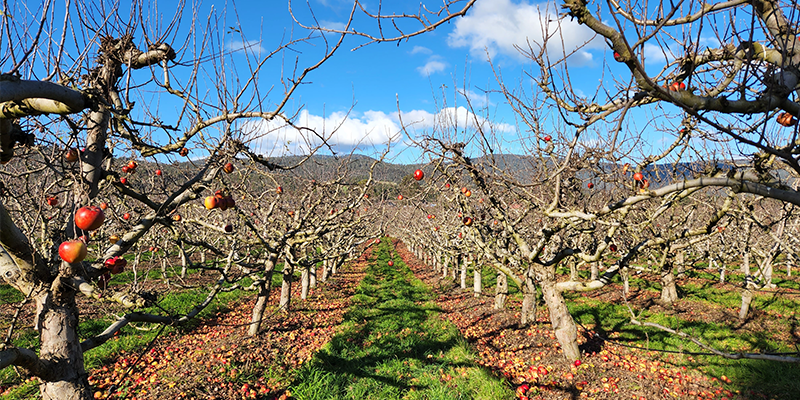 Tasmania isn't known as The Apple Isle for nothing
As you embark on your search for a home, it's important to consider the different prices across the regions. While certain areas may have higher demand and associated costs, there are plenty of hidden beauties to be discovered. Taking the time to explore different neighbourhoods and engaging with local real estate agents can help you uncover hidden pockets where affordable housing awaits.
Beyond affordability, there is a quality of life that is second to none. The island's pristine natural beauty, close-knit communities, and strong sense of community spirit create an environment that fosters a fulfilling and enriching lifestyle. Offering opportunities for outdoor adventures, cultural experiences, or simply a slower pace of life.
Finding a home is not just about the physical structure; it's about discovering a place where you can truly belong. Tasmania's welcoming communities, rich heritage, and vibrant culture create a sense of belonging that is hard to find elsewhere. The warmth of the locals and the strong community spirit ensure that you will find more than just a house; you'll find a home where memories are made and dreams are realised.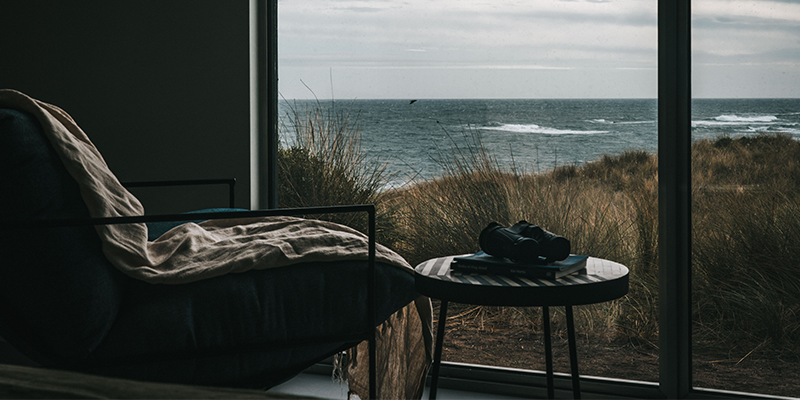 Tassie is perfect if you want a sea change
The cost of buying in the Apple Isle
Aspiring home-owners often wonder about what the cost is to buy property in this captivating region. With its stunning landscapes, thriving communities, and strong demand, it is a unique real estate market that requires careful consideration.
The cost of buying varies depending on various factors, such as location, type, and market conditions. In popular areas like Hobart and its surrounding suburbs, where demand is high, prices can reflect this strong interest. However, there are still opportunities to find affordable options throughout the state, especially in regional areas and smaller towns.
One of the advantages of buying property is the potential for long-term growth. There has been steady increases in property values over the years, driven by its unique appeal and lifestyle offerings. While this can contribute to a competitive market, it also means that investing in Tasmanian real estate can be a sound financial decision.
To navigate the cost of buying, it's crucial to enlist the help of local real estate professionals who possess an in-depth understanding of the market. They can provide valuable insights, guide you through the purchasing process, and help you find properties that align with your budget and preferences.
Keep in mind that while property prices may be more accessible compared to other states, it's still essential to assess your financial capacity and consider factors such as mortgage affordability and ongoing costs. By carefully evaluating your budget and engaging in thorough research, you can make informed decisions when buying property in the Apple Isle.
Ultimately, buying property offers an opportunity to be part of a vibrant and welcoming community while immersing yourself in the island's natural beauty. With the right approach and expert guidance, you can find a home that fits your lifestyle and budget, making your dream of owning property in the Apple Isle a reality.

Tassie is perfect if you want a sea change
Renting
Renting offers a flexible and accessible option for those looking to experience the unique lifestyle and natural beauty it has to offer. With a strong demand for rentals, it's important to approach the rental market with preparedness and proactive steps.
Tasmania's rental market can be competitive, especially in popular areas like Hobart and coastal towns. It's advisable to start your search early, stay updated on online listings, and reach out to local real estate agencies for available rental properties. Being prompt in submitting applications and providing necessary documentation can increase your chances of securing your desired rental home.
Fortunately, there is a diverse range of rental properties to suit various budgets and preferences. From modern apartments in urban centres to charming cottages in serene suburbs, there are options for everyone. By carefully considering your needs, budget, and preferred location, you can find a rental home that aligns with your lifestyle and allows you to fully immerse yourself in the wonder.
Short-stay accommodation
Experience the best of Tasmanian life while settling into your new state with short stay accommodation that immerses you in the heart of this captivating state. There are a plethora of options to suit everyone's needs. From cosy cottages nestled in charming coastal towns to modern apartments in vibrant urban centres, short stay accommodation allows you to live like a local and embrace the beauty, culture, and warmth of Tasmanian life. Wake up to stunning vistas, explore the island's natural wonders, and savour the flavours of local cuisine, all while enjoying the comfort and convenience of your temporary home.
Costs of moving to Tasmania from …
To get a quote for your own circumstances visit Muval's Moving House Estimator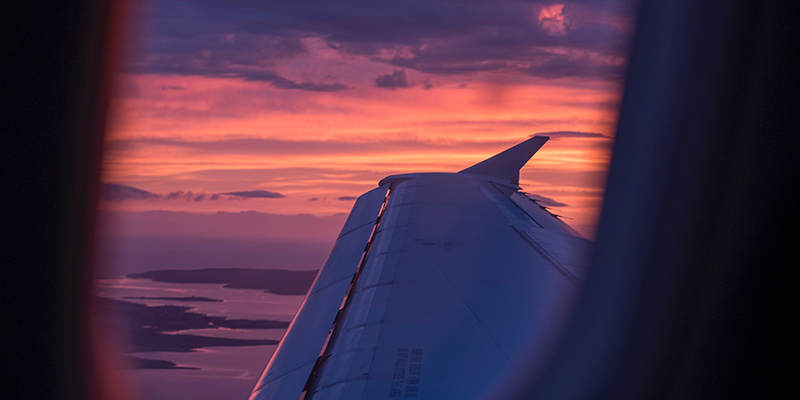 You can fly into Tasmania, or take the ferry
How to get to there
Making the move to Tasmania, the state in the far south of the oceans, can be an exciting adventure filled with new possibilities and is worth exploring. While the island is separated from mainland Australia by the vast expanse of Bass Strait, getting there is easier than you might think. The main form of transportation includes travelling by plane or ferry, both of which offer unique experiences and opportunities to soak in the breathtaking scenery.
If you prefer the speed and convenience of air travel, catching a flight is a popular choice. Major airlines offer direct flights from various cities in mainland Australia, including Sydney, Melbourne, and Brisbane, to Hobart and Launceston, the two main airports. Within a few hours, you can leave behind the hustle and bustle of the mainland and touch down, ready to embark on your Tasmanian adventure.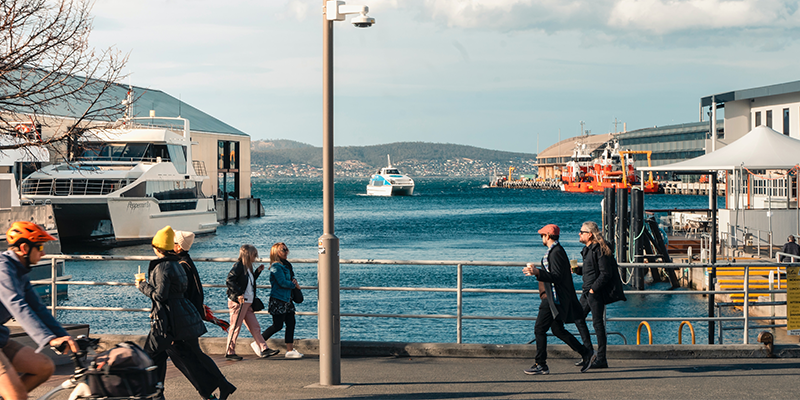 Tasmania is true island life
For those seeking a more leisurely journey, travelling by ferry provides a delightful option. The Spirit of Tasmania is a renowned passenger and vehicle ferry service that operates between Melbourne and Devonport. This voyage across the Bass Strait allows you to relax and revel in the mesmerising coastal vistas, enjoying the on-board amenities, including dining options, entertainment, and comfortable cabins. The ferry journey to Tasmania is not just a means of transportation; it's an experience in itself, offering the chance to unwind and soak in the island vibes before even stepping foot on Tasmanian soil.
When planning your move to Tasmania, consider your preferences, budget, and desired experiences. Flying to offers convenience and efficiency, while travelling by ferry presents a unique opportunity to savour the journey and gradually transition into the island's tranquil rhythm. Whichever option you choose, rest assured that both methods of transportation provide safe and reliable connections to the state.
Once you arrive in Tasmania, a world of adventure, natural beauty, and warm hospitality awaits. Whether you choose to explore the vibrant city life of Hobart, embark on a road trip through the pristine wilderness, or uncover the beauty of Tasmania's coastal towns, you'll soon discover that the journey to this captivating island was just the beginning of an extraordinary chapter in your life.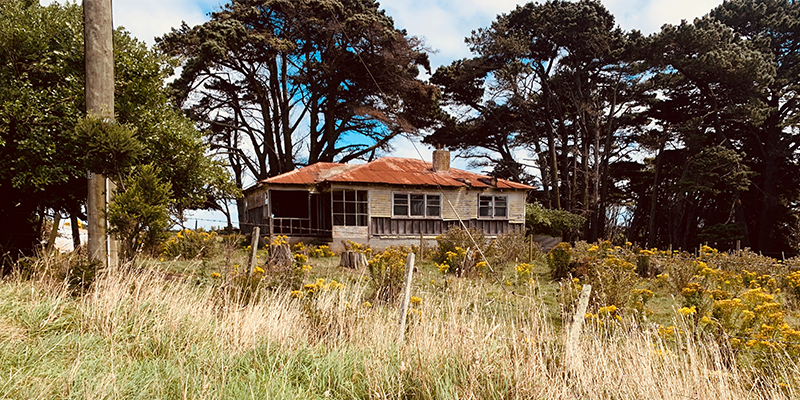 Catch the rural sights as you drive around the countryside
How to move to Tasmania - a checklist
Planning to make the move to Tasmania, the charming island state located in the southern part of Australia? It's time to get organised and ensure a smooth transition to this great place. To help you with the process, we have prepared a handy check-list to guide you every step of the way.
Research: Begin by immersing yourself in the wonders of Tasmania. Research its unique features, lifestyle, and job opportunities. Consider visiting the island to get a first-hand experience and explore different regions to find the perfect place to call home.

Housing and Cost of Living: Start looking for suitable housing options in your desired location. There are a range of housing choices, from urban apartments to rural retreats. Calculate the cost of living, including rent or mortgage payments, utilities, groceries, and other essential expenses to plan your budget effectively.

Job Search: Look for employment opportunities that align with your skills and interests. Tasmania has a thriving economy with industries such as tourism, agriculture, hospitality, and healthcare offering various job prospects. Connect with local recruitment agencies, explore online job portals, and network within your desired field to increase your chances of finding employment.

Moving Logistics: Determine how you'll transport your belongings to Tasmania. Research reputable moving companies that specialise in interstate moves and obtain quotes for their services. Decide whether you want to bring your furniture or opt for furnished accommodation to simplify the moving process.

After You Move: Once you've settled in Tasmania, there are a few important tasks to tackle. Update your address with relevant authorities, such as the Australian Taxation Office, Medicare, and your local council. Register your vehicle if applicable and transfer your driver's license. Familiarise yourself with local services, such as healthcare providers, schools, and recreational facilities, to make the most of your new surroundings.
Moving to Tasmania is an exciting adventure that opens up a world of possibilities. By following this check-list, you'll be well-prepared to embark on your journey to the island state and begin a new chapter in your life.
> Moving interstate? Car registration and drivers' licence essentials
Working and living in Tasmania
Working and living in Tasmania provides a unique opportunity to embrace a fulfilling and balanced lifestyle in a captivating setting. One of the key advantages is the availability of affordable housing, allowing individuals and families to establish roots in this beautiful island state. From charming cottages in rural areas to modern homes in vibrant urban centres, there are a range of housing options to suit various budgets and preferences.
Tasmania's vibrant job market caters to a diverse range of industries, providing ample opportunities for career growth and development. Whether you're seeking employment in the thriving tourism sector, the growing tech industry, or the bountiful agricultural sector, there are a range of prospects to suit different skill sets and interests. With a strong sense of community and a welcoming atmosphere, working in Tasmania allows you to foster meaningful connections and establish a fulfilling professional network.
Living in Tasmania means immersing yourself in a world of natural wonders and embracing a close-knit community spirit. The island's farmers markets, where you can connect directly with local producers and artisans, are a testament to Tasmania's focus on sustainable living and supporting local businesses. This vibrant food culture, combined with the island's stunning landscapes and family-friendly environment, creates a perfect setting to raise a young family. From exploring the outdoors to participating in community events, Tasmania offers a wholesome environment that promotes a healthy work-life balance.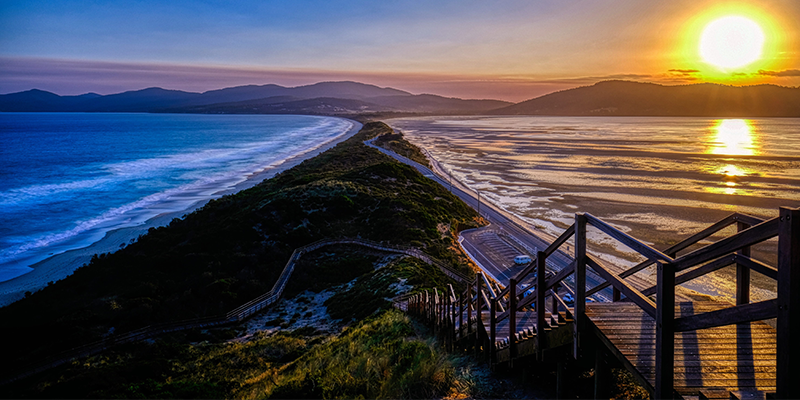 Sunsets to die for
Cost of living in Tasmania
Living in Tasmania, offers a unique and affordable lifestyle that appeals to many. While the cost of living can vary depending on factors such as location and personal choices, Tasmania remains relatively affordable compared to other parts of Australia. Both the city of Launceston and the capital city of Hobart provide opportunities for comfortable living at a reasonable cost.
In terms of property, Tasmania offers a range of options to suit different budgets. While property prices have been on the rise in recent years, Tasmania still presents more affordable opportunities compared to mainland cities. Whether you're looking for a cosy apartment in the heart of Hobart or a suburban house in Launceston, there are properties available at various price points to accommodate different lifestyles and preferences.
Aside from property, other aspects of the cost of living in Tasmania also tend to be reasonable. Utilities, groceries, dining out, and transportation costs are generally more affordable compared to larger cities on the mainland. The island's strong sense of community and local support networks also contribute to a more cost-effective and sustainable lifestyle.
Working in Tasmania
Tasmania offers a unique and inspiring work environment that seamlessly blends career opportunities with an exceptional quality of life. With its stunning natural landscapes, vibrant arts scene, and strong sense of community, working in Tasmania allows you to strike a harmonious balance between professional fulfilment and personal well-being. Whether you're drawn to the innovative industries in Hobart, the burgeoning tourism sector, or the thriving agricultural landscape, Tasmania provides a nurturing and supportive ecosystem that fosters growth and creativity.
Healthcare
With a focus on providing accessible and high-quality care, Tasmania offers a comprehensive healthcare network that encompasses public hospitals, private clinics, and specialised medical services. If you're seeking routine check-ups, specialised treatments, or emergency care, Tasmania's healthcare system is designed to prioritise the health and welfare of all residents. With a strong emphasis on preventive care and a range of medical resources, Tasmania ensures that residents and visitors alike can access the healthcare services they need, contributing to a thriving and healthy community.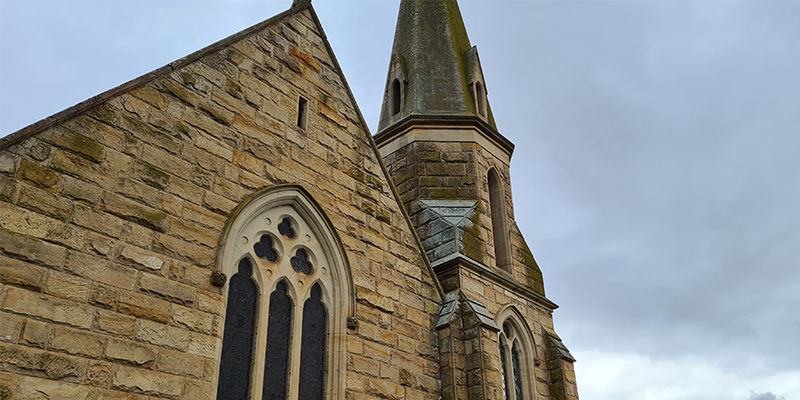 Some of the best architecture in Tasmania is the old churches
Churches & religious places
Tasmania is home to a rich tapestry of churches and religious places that offer a glimpse into the island's diverse spiritual heritage. From historic cathedrals to quaint country chapels, these sacred spaces hold a profound sense of history and tranquillity. If you are seeking solace or an admirer of architectural wonders, Tasmania's churches and religious places provide a serene haven for reflection and contemplation. Explore the grandeur of St. David's Cathedral in Hobart or discover the picturesque St. Columba's Uniting Church in Launceston. Each place of worship tells a unique story, inviting visitors to experience the spiritual harmony and cultural significance that permeates Tasmania's religious landscape.
Education in Tasmania
School life in Tasmania is a vibrant and diverse landscape that caters to the needs of students of all ages. From pre-school to university, the island state offers a range of educational opportunities that foster intellectual growth and personal development.
For young families, Tasmania provides a nurturing environment for early childhood education. Pre-school programs focus on cultivating social skills, creativity, and a love for learning in a supportive setting. These early experiences lay the foundation for a lifelong journey of education and discovery.
Primary school in Tasmania offers a comprehensive curriculum that promotes academic excellence, critical thinking, and holistic development. Children thrive in an inclusive and nurturing environment, where they are encouraged to explore their interests and develop a strong sense of self.
Secondary school in Tasmania provides a dynamic and engaging learning environment for students as they navigate their teenage years. These schools offer a wide range of subjects and extracurricular activities, allowing students to pursue their passions and develop well-rounded skills. Offering sports, arts, and academic pursuits, there is something for every student.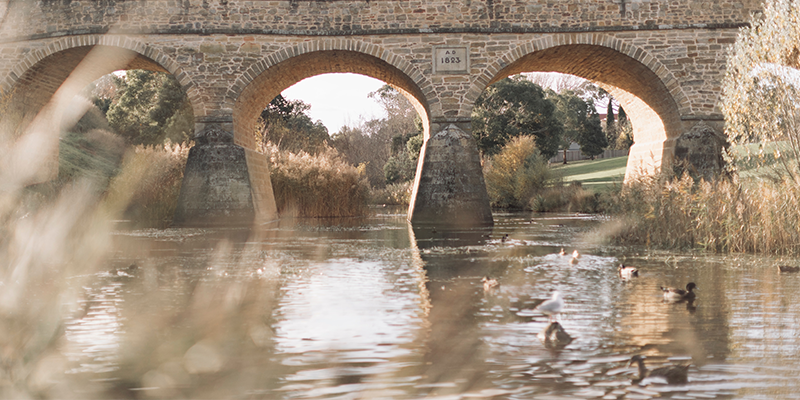 There are many historical structures to see
Tasmania is also home to reputable independent schools and private schools that provide high-quality education and a supportive community. These schools offer specialised programs, smaller class sizes, and a personalised approach to learning, ensuring that each student receives the attention and support they need to reach their full potential.
Tertiary education in Tasmania includes universities and vocational institutions that offer a wide range of courses and programs. Students have the opportunity to pursue higher education and acquire the knowledge and skills necessary for their chosen careers. Tasmania's universities also attract international students, who bring a rich diversity of perspectives and contribute to the cultural fabric of the state.
Tasmanian education provides a nurturing and inclusive environment for children, adolescents, international students and adults alike. From pre-school to university and tertiary education, the island state offers a range of educational opportunities that empower individuals to grow, learn, and thrive. With a strong emphasis on academic excellence, personal development, and a supportive community, Tasmania is a wonderful place to embark on a lifelong journey of education.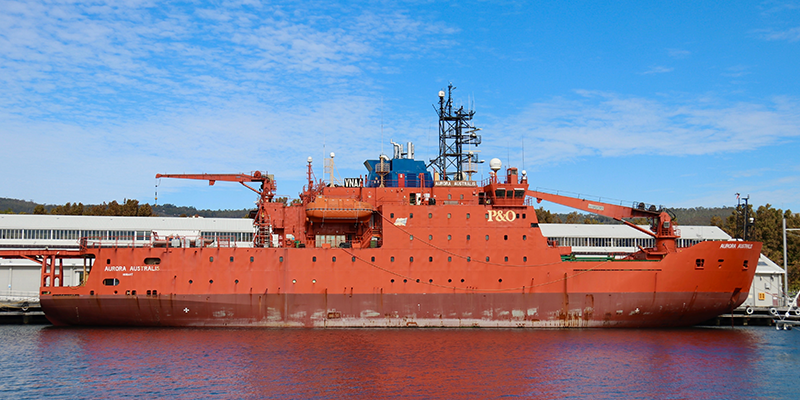 Tasmania is the gateway to the Antarctic
Getting around in Tasmania
Getting around in Tasmania is a breeze, thanks to its well-connected transportation options that cater to both locals and visitors. One of the highlights of exploring Tasmania's cities and towns is the ease of navigating on foot. Many attractions, shops, and restaurants are conveniently located within walking distance, allowing you to soak in the sights and immerse yourself in the vibrant atmosphere.
When venturing further a field, Tasmania's public transport network comes into play. Buses and ferries operate in major cities like Hobart and Launceston, providing convenient and affordable options for getting around. These services connect key locations, making it easy to explore different neighbourhoods and landmarks.
For those looking to venture into the countryside and embrace the scenic beauty of Tasmania, passenger train services offer a delightful way to travel. The West Coast Wilderness Railway and other scenic train journeys take you through breathtaking landscapes, showcasing the island's natural wonders in comfort and style. Sit back, relax, and let the train transport you to picturesque destinations, where you can embark on memorable adventures.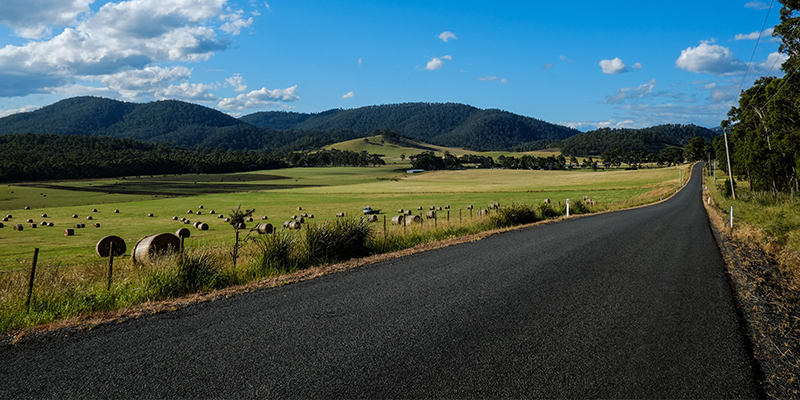 Road trips are a sight to behold in Tasmania
Driving
Driving in Tasmania offers a wonderful opportunity to explore the island's natural beauty at your own pace. With well-maintained roads and picturesque routes, it's a joy to navigate through Tasmania's diverse landscapes. Cruising along the stunning coastal roads, winding your way through mountain ranges, or traversing charming countryside, driving allows you to soak in the breathtaking scenery at every turn.
It's important to note that Tasmania has unique road conditions and regulations to ensure safety for both locals and visitors. Be prepared for narrow and winding roads in certain areas, requiring extra caution and attention. With proper planning, a valid driver's license, and a sense of adventure, driving in Tasmania opens up a world of exploration, enabling you to uncover treasures and create unforgettable memories along the way.
> Moving interstate? Car registration and drivers' licence essentials
> The cost of toll roads in your neighbourhood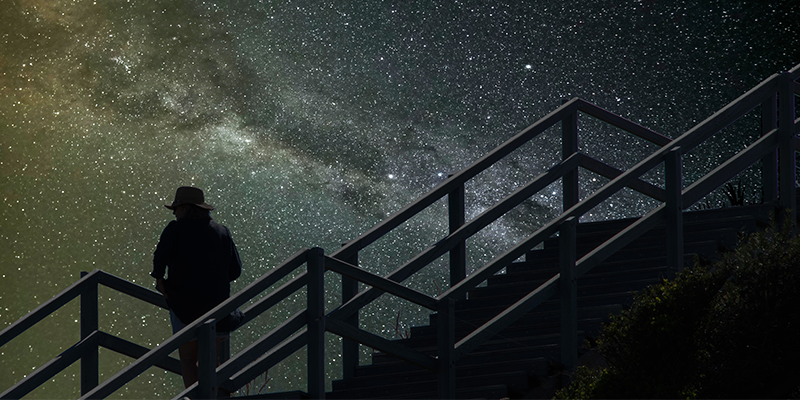 Tasmania the only place in Australia where you can witness the Southern Lights
Explore Tasmania
When it comes to exploring Tasmania, there is an abundance of outdoor activities, and rich cultural experiences to choose fromm. From the rugged beauty of the mountains to the stunning coastlines of Stanley and Wynyard, this part of the island offers endless opportunities for adventure and immersion in nature. Lace up your hiking boots and embark on scenic trails, kayak along pristine rivers, or simply bask in the breathtaking vistas that surround you.
But exploring Tasmania is not just about the great outdoors. The region is also steeped in cultural heritage, with vibrant arts scenes and historical sites waiting to be discovered. Delve into the creative hub of Burnie, home to galleries, studios, and craft markets showcasing the talents of local artisans. Immerse yourself in the rich maritime history of Stanley, where you can see the iconic Nut and wander through the charming streets lined with colonial buildings.
You'll encounter a tapestry of experiences that celebrate both the natural and cultural essence of Tasmania. From exploring the Tarkine rainforest to indulging in the region's renowned fresh produce and seafood, there is something for everyone, where the great outdoors and vibrant culture intertwine to create an unforgettable journey.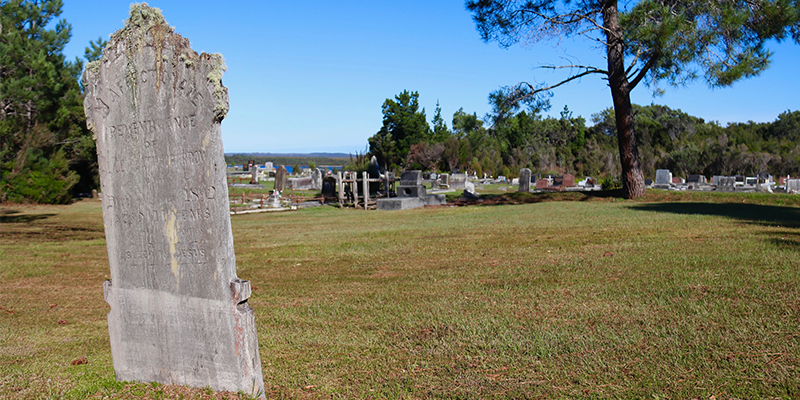 Old cemetaries are great places to stop for a rest on a road trip
The Tasmanian holiday – top 5 holiday ideas
From the enchanting coastal towns to the rugged wilderness, this island state is a haven for nature lovers and adventure seekers. Here are the top five holiday ideas that will allow you to immerse yourself in the open spaces, beautiful scenery, and country charm of Tasmania:
Coastal Getaway: Discover the breathtaking beauty of Tasmania's coastal towns such as Freycinet, Binalong Bay, and Bruny Island. Indulge in beach walks, explore hidden coves, and savour the freshest seafood. Be captivated by the stunning white sand beaches, crystal-clear waters, and dramatic cliffs that epitomise Tasmania's coastal allure.

Wilderness Retreat: Escape to the untamed wilderness of Cradle Mountain-Lake St Clair National Park or the Tarkine rainforest. Immerse yourself in the serenity of ancient forests, embark on hiking trails, and encounter unique wildlife. Experience the raw beauty and tranquillity of Tasmania's wilderness as you disconnect from the bustling world.

Historic Towns: Uncover Tasmania's rich history in towns like Port Arthur and Richmond. Step back in time as you wander through well-preserved colonial architecture, visit museums and heritage sites, and delve into the stories of Tasmania's past. These towns offer a fascinating glimpse into the island's convict history and cultural heritage.

Wine and Food Trail: Embark on a culinary journey through Tasmania's wine regions and indulge in the finest produce. Visit vineyards and cellar doors in the Tamar Valley and the Coal River Valley, where you can sample award-winning wines and savour gourmet delights. Tasmania's farm-fresh produce, artisanal cheeses, and delectable seafood are sure to tantalise your taste buds.

Road Trip Adventure: Hit the open road and embark on a road trip adventure. From the stunning East Coast Drive to the rugged Western Wilderness Circuit, there are diverse routes to explore. Drive through picturesque landscapes, stop at charming country towns, and uncover hidden gems along the way.
No matter which holiday idea you choose, Tasmania's open spaces, beautiful scenery, and country charm promise an unforgettable holiday experience.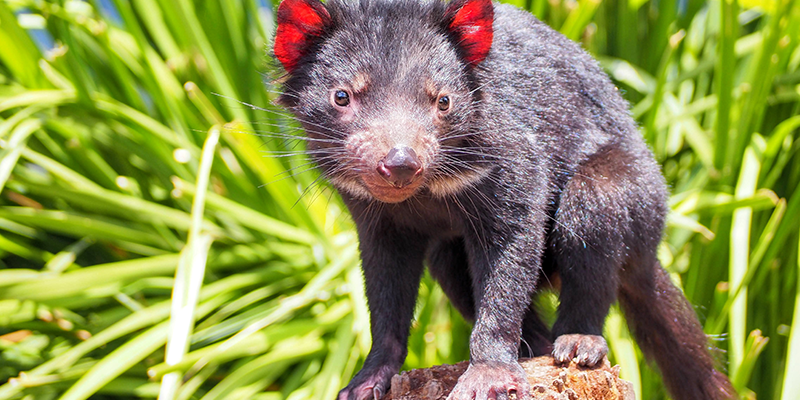 The Tasmanian Devil
10 essential interesting facts you should know about Tasmania
Natural Beauty: Tasmania is renowned for its stunning natural beauty, from the pristine beaches and turquoise waters to the majestic peaks of the mountains. The diverse landscapes, including ancient rainforests and rugged coastlines, offer endless opportunities for outdoor adventures.

Old and New Art: MONA (Museum of Old and New Art) is a must-visit cultural landmark in Tasmania. Located in Hobart, MONA showcases thought-provoking contemporary art and hosts festivals and events throughout the year, making it a vibrant hub for arts and culture.

World Heritage Sites: Tasmania is home to multiple UNESCO World Heritage-listed sites, including the stunning Tasmanian Wilderness, Port Arthur Historic Site, and the Cascades Female Factory. These sites provide a glimpse into Tasmania's history and natural wonders.
Unique Wildlife: Tasmania boasts a diverse range of unique wildlife, including the iconic Tasmanian devil, wombats, wallabies, and a variety of bird species. Exploring parks and reserves offers the opportunity to encounter these fascinating creatures up close.

Food and Wine: Tasmania is a food and wine lover's paradise, known for its fresh produce, artisanal cheeses, and award-winning cooler climate wines. The Tamar Valley and Coal River Valley regions are particularly renowned for their vineyards and cellar doors.

Festivals and Events: Tasmania hosts a vibrant calendar of festivals and events throughout the year. From the Dark Mofo winter festival to the Taste of Tasmania food festival, there's always something exciting happening that celebrates art, music, food, and more.

Convict History: Tasmania has a rich convict history, and sites like Port Arthur offer insights into the island's past. Explore the well-preserved penal settlements and learn about the harsh realities of convict life during the early colonial period.

Outdoor Adventures: With its abundance of national parks and reserves, Tasmania is an outdoor enthusiast's dream.

Whisky Distilleries: Tasmania is gaining recognition for its whisky production, with several distilleries producing world-class single malts. Take a tour and tasting at distilleries like Lark Distillery and Sullivans Cove to appreciate the craftsmanship and quality of Tasmanian whisky.

Friendly Locals: Tasmanians are known for their warm and friendly hospitality. Whether you're exploring the cities or venturing into rural communities, you'll be greeted with a welcoming smile and a willingness to share their love for their island home.
From its natural wonders to its thriving arts scene and rich history, Tasmania promises a truly unforgettable experience for visitors from around the world.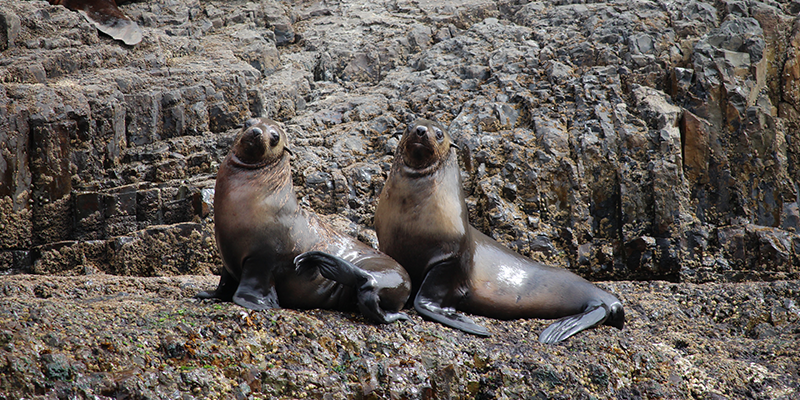 Seals can often be seen sunning themselves on the rocky shores
Don't forget to see …
When exploring Tasmania, don't forget to see the charming town of New Norfolk, nestled in the picturesque Huon Valley. Known for its historic buildings and stunning riverside location, there is a delightful blend of natural beauty and cultural heritage. Take a leisurely stroll along the banks of the Derwent River, visit the historic Willow Court precinct, and explore the town's antique shops and art galleries. With its idyllic setting and warm community spirit, a hidden gem waiting to be discovered. Explore the quaint towns of Cygnet and Franklin, where you can immerse yourself in the thriving arts scene and browse through local crafts and produce at the vibrant markets.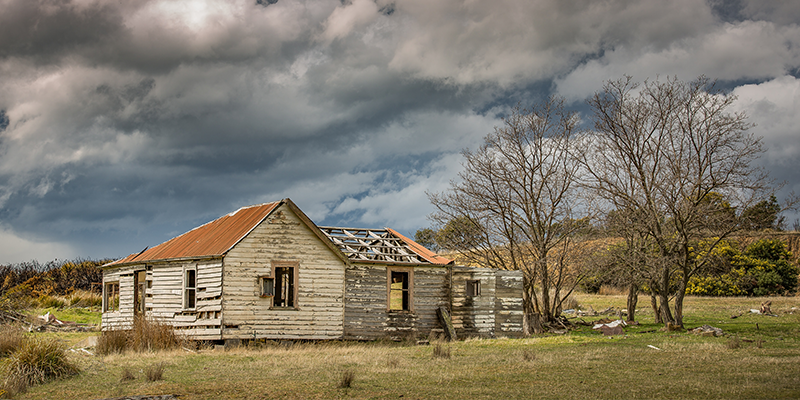 Delapidated buildings dotting the landscape give added atmosphere to rural landscapes
The weather in Tasmania
Tasmania's weather is characterised by four distinct seasons, each offering its own unique charm. The island's cool climate ensures mild summers and crisp winters, making it a perfect destination for those seeking a refreshing escape from the heat or a cosy winter getaway.
No matter the time of year, Tasmania's distinct seasons provide a diverse and ever-changing backdrop for outdoor activities, cultural explorations, and unforgettable experiences. Be prepared for the weather's variability by packing layers and embracing the unique beauty that each of the four distinct seasons bring.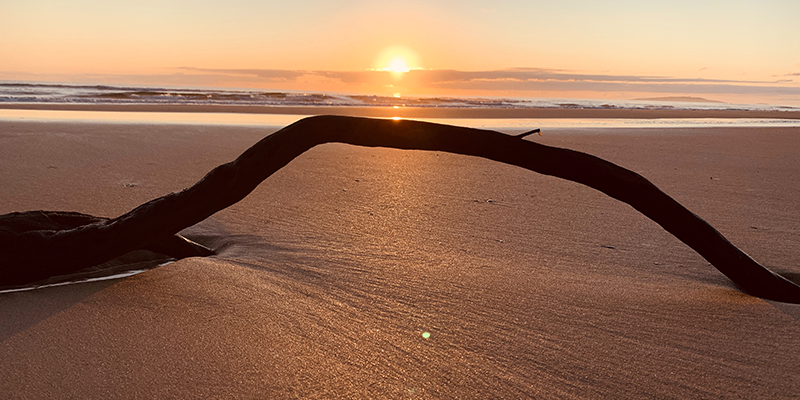 Summer is still considerably colder than the mainland states of Australia
Summer
Summer in Tasmania is a time of pure delight, as the island state comes alive with sunny summers that beckon locals and visitors to embrace the outdoors. With average temperatures ranging from 20 to 25 degrees Celsius, it's the perfect season to bask in the warm sunshine and explore the stunning coastlines and pristine beaches. From the white sands of Wineglass Bay to the turquoise waters of Bay of Fires, Tasmania's summer offers endless opportunities for swimming, snorkelling, and beach side relaxation. Whether you're hiking through national parks, attending vibrant festivals, or simply enjoying a picnic in one of the many picturesque spots, the sunny summers are sure to leave you with cherished memories.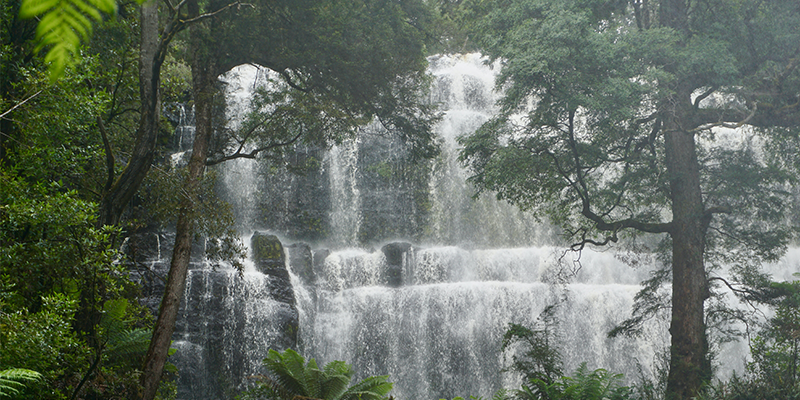 Tasmania is famous for lush forests and spectacular waterfalls
Autumn
Autumn casts a mesmerising spell as it is painted in a kaleidoscope of vibrant hues. The season brings a gentle transition from the warmth of summer to the cooler embrace of winter, with average temperatures ranging from 12 to 20 degrees Celsius. As the leaves change colour and the landscapes transform, Tasmania's autumn showcases its natural beauty at its finest. It's a time to wander through enchanting forests, hike along trails carpeted with fallen leaves, and witness the stunning reflections in calm lakes and rivers.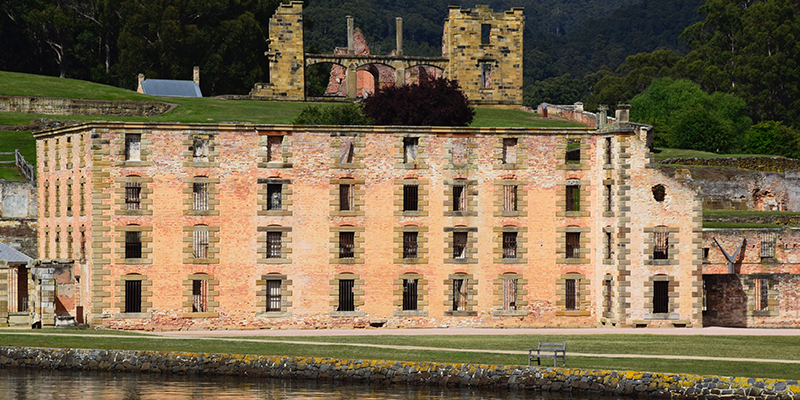 Tasmania's architecture is heavily infuenced by its patterns of settlement
Winter
Winter brings a sense of cosy enchantment as the island embraces cooler weather and transforms into a picturesque wonderland. With average temperatures ranging from 4 to 12 degrees Celsius , it's a time to embrace the crisp air and indulge in the warmth of snug fire sides. The mountains don a glistening coat of snow, inviting winter sports enthusiasts to ski, snowboard, and explore the alpine landscapes. As you traverse the stunning landscapes or wander through the historic streets of Hobart, the winter charm of Tasmania unveils itself, offering a serene and tranquil ambiance that is truly captivating.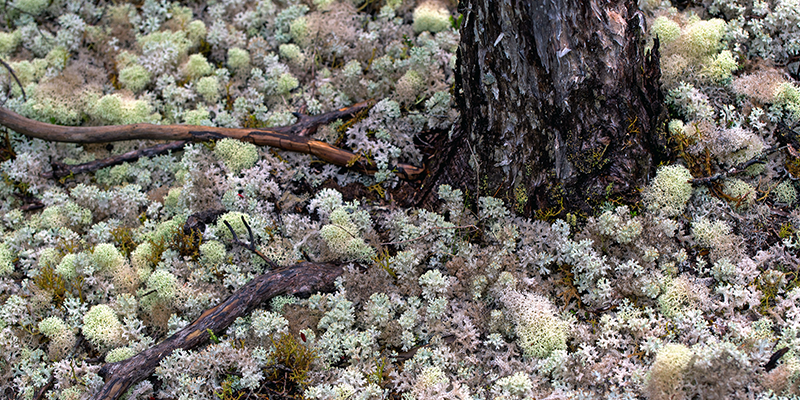 Tasmania is known for it's unique flora and fauna
Spring
Spring ushers in a glorious awakening as the island bursts into a vibrant symphony of colours and scents. With average temperatures ranging from 9 to 17 degrees Celsius, it's a season of renewal and rejuvenation. As nature comes alive, Tasmania's spring showcases blooming flowers, blossoming orchards, and lush green landscapes. It's a time to wander through verdant gardens, explore winding trails adorned with wild-flowers, and witness the playful antics of baby wildlife. From the stunning tulip fields of Table Cape to the breathtaking waterfalls of Mount Wellington, spring offers a sensory feast that invites you to embrace the freshness and vitality of this magical season.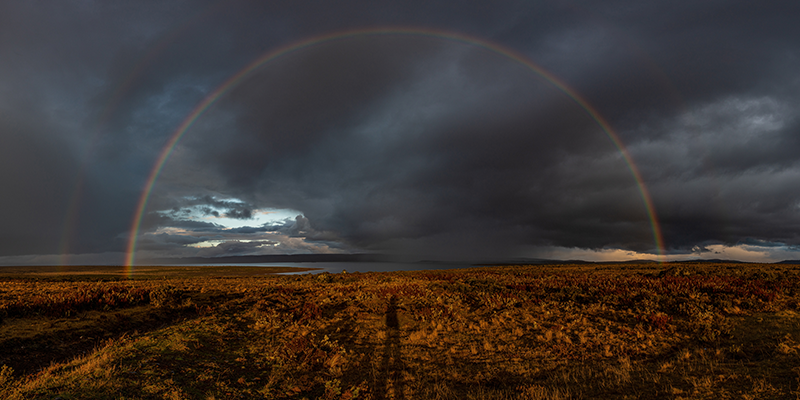 A photo of a "fogbow" taken during specific weather in Tasmania
Pet Relocations
When moving to Tasmania with your furry family members, pet relocation services provide invaluable assistance to ensure a smooth transition. These services specialise in the safe and stress-free transportation of pets, taking care of all the necessary logistics and paperwork. From organising flights or ferry transport to arranging appropriate crates and securing veterinary documentation, pet relocation services offer a comprehensive solution tailored to your pet's needs. They understand the importance of minimising anxiety and ensuring the well-being of your beloved pets throughout the journey. By entrusting your pet's relocation to these professionals, you can have peace of mind knowing that your furry friends will be in capable hands as they embark on their new adventure.
> Room by Room guide for Pet Proofing When You Move House
> Tips for moving house with pets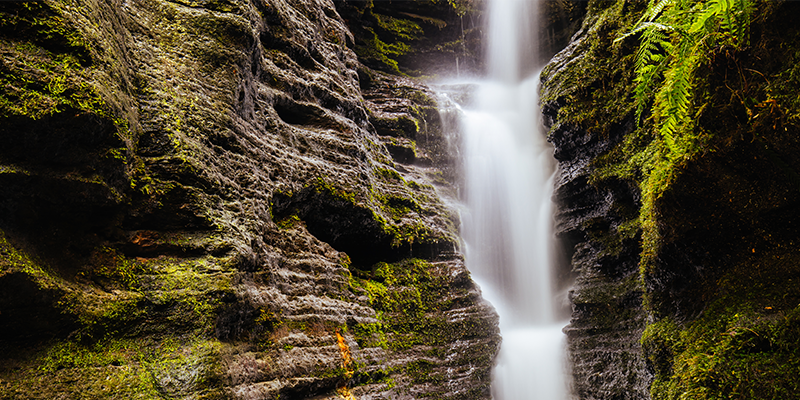 Tasmania is famous for lush forests and spectacular waterfalls
Need storage in Tasmania?
When moving to Tasmania, storage services can be a valuable resource to simplify your transition and ensure the safety of your belongings. Whether you're downsizing, renovating, or temporarily relocating, storage facilities offer secure and convenient solutions. These services provide a range of options, from short-term storage for a few weeks to long-term storage for months or even years. With climate-controlled units and advanced security measures, you can have peace of mind knowing that your possessions are protected. Whether you need to store furniture, appliances, or personal items, utilising storage services when moving to Tasmania allows you to navigate the process with ease, knowing that your belongings are in good hands until you're ready to settle into your new home.
> Self Storage Tips and Tricks: Save Time and Money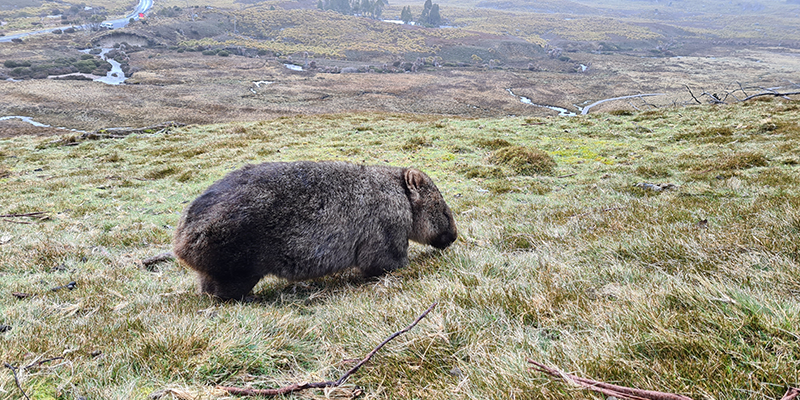 Be prepared for Tasmania's cold weather
Share this page on Facebook
Moving house starts here
View pricing, read reviews and book professional interstate and local removalists online.
35,000+ customers
4.8 rating
Instant pricing