The Best Way to Request a Removals Quote
Ask these key questions to help save time, money and stress on your interstate removalists quote!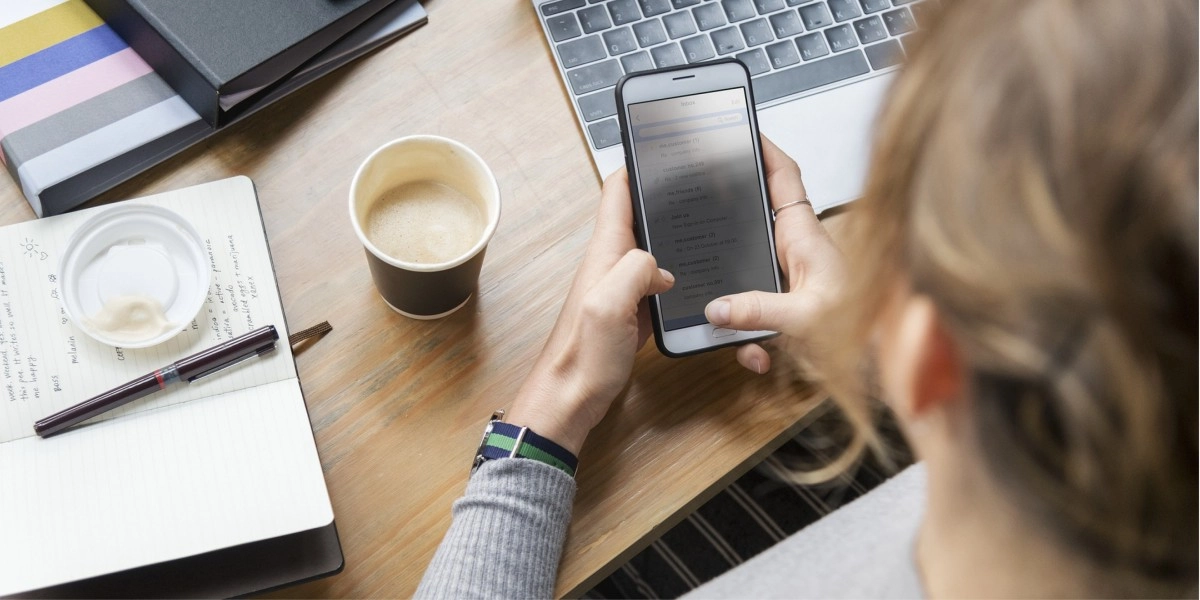 So, you've made the decision to move interstate and now you need a removalist but find yourself asking a number of questions; How do I hire a removalist? What's the best way to get an accurate quote? And, how much will it cost me to move?
Moving your home can be an arduous task, however, with some planning and organisation you can help make your move a smooth and successful journey. At Muval, we believe requesting a quote shouldn't be a difficult task, if you follow our guide to request a removalist quote you will be moving in no time:
When is the best time to request a removal quote?
It's somewhat easy to go online and request to receive quotes from various suppliers, or websites who send your details to a number of companies and ask them to quote for you, leaving enough time and planning in advance will really make things easier on you.

It's important you provide yourself enough time to begin your preparations and start that time-consuming task of packing, organising your utilities etc! We recommend that you start requesting quotes about 6 – 8 weeks before your moving date, that way you have a detailed list of costs and have time to complete your preparations. Often the more notice you can give, the more you may be able to save money too.
What information do I need to include in my removal quote?
There are a number of items that need to be considered to ensure there are no hiccups when the removalist come to move your home. The key items to consider are locations, moving date, items to be moved, price, insurance and building access.
Locations – Be clear about where you are moving from and where you are moving to. Even if you don't know the exact address you will move into, but you know the city or suburb, you can always get an indication of price based on that.
Addresses – Giving the actual address will mean the removalist will be able to provide an accurate quote. If the address hasn't been secured, you can always opt for a storage option, whereby your goods can be moved and stored, until the point you are ready to move in, and your goods delivered to your address. If this is not likely to happen, you may be best using a shipping container storage method, and specifically requesting this so that your container can be removed from the truck, stored in a safe location, and then picked up and delivered to your new home.
Moving Date – Always state the day that you will be moving to your new house and provide other optional days if able. The more flexible you can be on your move date, the greater chance you have of saving money. Often, most removalists tend to ensure that the whole truck is utilised, and Muval supports the removalists by ensuring all the space on a given truck, for a given route is utilised. By adding on, or matching up with other people's moves, there can be a great deal of savings to be had.
Items to be moved – Provide clear descriptions of how many boxes, the size of the boxes, furniture you're moving or bulky items and their dimensions (including estimated weight). Provide an inventory list with photos to help the removalist to quote accurately based on your belongings. Alternatively, using a simple inventory calculator (like the one on Muval) which takes the guess work out of how much you space you might need.
Price – Give your removalist an idea of your budget if you have one. Where this can help is if you have a price in mind, a good removalist will be able to optimise the best and most affordable way for you to move. Being flexible with dates, reducing the amount of space you need by selling things or donating them, packing things neatly and efficiently. All this will help with the price.
Insurance – Are you okay with the standard insurance or are you looking for a little more cover? In general, there are two forms of insurance cover for moving your goods. First, most reputable removalist companies will have 'Goods In Transit' insurance, which is a basic cover that protects your goods in the instance of a truck accident or similar. Secondly, is full insurance, which covers all of your belongings from any and all damage, including accidental damage. It is imperative that you both ask and receive a copy of the insurance policy terms. Don't just assume your goods are covered, or that 'Goods In Transit' insurance will cover you also.
Building access – One of the biggest mistakes most people make is not providing a clear description of their homes. It is important to provide the removalist with these details to ensure they can actually complete the job on the day and are well prepared for what is required. Things to consider; do you live in an apartment? How can you remove bulky items from your home? Where can the removalist park? Does your house have stairs? If so how many? Where are the items being delivered to? What's the best entrance point to your building? Are there any restrictions on your property? What are the heaviest items that need to be moved, and where do they need to go through?
What does good look like when requesting a quote?
To help provide an idea of what an excellent request for quote for moving to a new house looks like, please see an example below:
Hi,
I am looking for an accurate quote to move our home, so I have collated moving inventory with images and quantities for your reference.
Could you please provide us a quote based on our inventory and the below information:
Location: We are relocating from Brisbane to Sydney
From Address: Unit 4, 456 Wyong Street, Caringdale 4170
To Address: 123 Burwood Road, Eastwood 2118
When: We are moving in November
Moving dates: 8th or 9th November
Items to be moved: Please see inventory list
Price: Please keep this as low cost as possible
Insurance: We would like additional insurance, please advise levels of coverage available
Building access:
Brisbane
Our unit is an older 2 storey building
We are on the second storey with stair access only – there are 10 stairs
It's straight down and out onto the street 5 meters away
The entry to the building is accessed off Langham place
Sydney
We are moving to a townhouse with on grade access
All items are being stored in a garage
No stairs and no ramps
Thank you for your time.
How can MUVAL help you?
MUVAL helps you get discounted and cheaper rates for moving your items around Australia, saving you hundreds on removal fees. On the Muval home page, simply enter where you are moving from and to, answer some simple questions about what you are moving (or if you already know, you can enter the exact space required in cubic metres). The system then will find you a qualified removalist truck going in your direction with enough available space for your items. You have the ability to secure the Muval instantly online, and the removalist will take care of the rest!
Share this page on Facebook
Moving house starts here
View pricing, read reviews and book professional interstate and local removalists online.
35,000+ customers
4.8 rating
Instant pricing