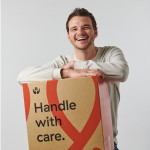 James Morrell
Co-Founder & CEO
James is the co-founder of Muval.com.au—a price comparison and booking website for the removals industry. A self-taught website developer, James began his career building websites for clients in his own boutique web agency. In 2014 he entered the startup world and co-founded The Audio Hunt, which was a member of the prestigious Abbey Road Red incubator program in the UK.

James' startup experience has made him a firm believer in a bootrapped approach to early stage product development. This approach was successful in helping Muval achieve seven-figure marketplace revenue in its first full year of trading.

James holds a dual degree in Communication (Public Relations) and Social Science (Community Development) from The University of Queensland.
Social Links