Reasons for moving house - Muval Index 2022
After the success of our 2021 Muval Movers Index, which explored how COVID-19 caused a relocation of the nation, we've launched our latest 2022 Muval Index which explores all new reasons why Australians are moving house and more.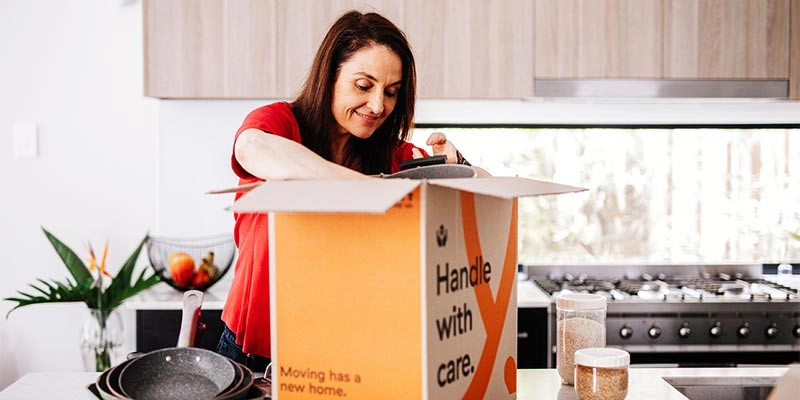 What does the Muval Index for 2022 / 23 cover?
We've released our annual Movers Index survey results which seeks to understand how to better service the movers market of over 2 million people per year across Australia. Based on hundreds of thousands of mover enquiries received by Muval and recent survey data, it highlights the trends on what has got us moving leading into 2023.
Key findings include:
From COVID as a trigger to now cost of living as a main driver
How much is too much? What level of costs are triggering a move
Where are the trends forming to find lower cost living / higher value living?
What is being spent as part of a move? How to save money!
Top reasons for Australian's moving house in 2022 / 23:
30% would want to upgrade to better house / better location
12% want to downsize to smaller house with less up keep
11% want to relocate closer to schools / family
After two years of moving to new cities and relocating to regions because of the pandemic, Australians are now more likely to move because of the rising cost of living than COVID, according to our report.
One in ten (11%) Australians have moved to slash living costs while more than a third (36 per cent) were likely to relocate to reduce expenses in the future.

Twice as many Australians said they would move because of cost of living pressures as COVID disruptions.
Financial pressures have become so extreme in recent months that a rent increase of $50 a week would prompt 40 per cent of Australians to consider moving house.
While an interest rate rise of 2%, was enough to make a third (27%) of Australians pack up and move, most likely interstate. Over a third (38%) of people who have relocated interstate said the move decreased cost of living pressures.
Cheaper house prices, loss of employment opportunities or income, and rising electricity prices were also set to influence why and where Australians moved as living expenses continued to rise, Muval Chief Executive Officer James Morrell said.
"Our data is telling us that moving is one way Australians plan to combat cost of living pressures with many households that are feeling the pinch willing to pack up their lives to find a new home with the right price tag. Over the last two years we saw Australians move to escape COVID-19 and now they are searching for a more affordable lifestyle. With inflation and interest rates rising rapidly, the cost-of-living crunch is set to disrupt millions of Australians and we expect there will be another wave of people looking to move house in the coming months," James said.
Where are the top trending locations for moving house?
Last year's Muval Index gave great insight into a range of new trends in regards to where people are moving to both interstate and locally.
1. 61% moved local
2. 24% regional
3. 9% interstate

For interstate movers:
Melbourne now back to #1 inbound location
Brisbane & Perth close #2 / #3
Sydney #4
Perth leading net positive migration (minimal people looking to leave)
Top moving trends for buyers vs renters
Moving from rental to rental driven heavily by local
Moving from rental to buying over indexing regionally
Interstate movers who own property look to find rental properties
Regional Renaissance
Australians' love affair with regional centres continues to deepen, with many people now seeing a move to the country as a way to upgrade their home, improve their lifestyle and reduce their cost of living.
As interest rates rise and the cost of goods and services soar, the 2022 Muval Index found that 24 per cent of movers were moving to a regional area, with that figure rising to 33 per cent among couples with no children.
About half of the regional movers said they were moving from a city to a region, while the remainder were moving between regions.
More than a quarter (26 per cent) of people moving to a regional area said the main reason they were moving was to upgrade the home or the area they were living in, while 18 per cent said achieving a better lifestyle was their prime motivation.
Eleven per cent said the main reason behind their move was a reduction in their cost of living while a further 26 per cent said it was a key consideration.
Meanwhile, downsizing was the primary motivation for 13 per cent of people moving to a regional area.
As part of the regional moves, we also saw trends pointing to economic benefits for the regions in terms of the local spend the new residents bring.
What are the main purchases triggered by moving house?
While the prospect of a better lifestyle motivates many people to move house, there's a price to be paid first, with Australians spending more than $3,000 each time they shift, according to the 2022 Muval Index.
The Index found that movers budget an average of $1,581 on removalist costs and $1,451 for additional expenses such as boxes, cleaning and packing services.
Additionally, for many people, there's even more to be spent in the six months after they move, with items like furniture, appliances and home repairs high on the shopping list.
Keen to learn more?
Download the full report, or contact the Muval team to delve deeper into the movers market and learn how Muval can help better service your customers who are moving house.
Share this page on Facebook
Moving house starts here
View pricing, read reviews and book professional interstate and local removalists online.
35,000+ customers
4.8 rating
Instant pricing