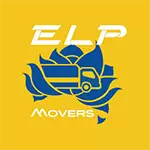 ELP Movers
4.80 · 343 reviews
Muval verified for quality & service
Reviews summary
| | | |
| --- | --- | --- |
| | | 94 reviews |
| | | 1 reviews |
| | | 5 reviews |
Communication 2Service 15Quality 13Professional 40Care 27Happy 3Efficient 20Affordable 2
We take pride in being efficient and dependable, from packing and unpacking to uninstalling and reinstalling appliances to supplying moving boxes and supplies, our teams cover it all. So, whether you are searching for the best house, office, furniture, or piano mover in the Melbourne and Regional Victoria area, don't hesitate to contact us!
Local areas serviced
Removalists Melbourne
Removalists Northern Beaches
Hath Peters
Great custumer service from the first call inquiring and making the booking to following up with an email from ELP Movers to confirm all the details, double check inventory , answering my questions , On the day , team show up on time, wrapping and protecting my furniture with care. Joe and Sam were amazing! Highly recommend ELP Movers definitely recomend to family and friends!
---
Chloe-Rose Raleigh
Alex, Marcello and Gui did an great job moving our 3 bedroom home - they worked hard, and fast - and were super cheery while doing so. Everything was well cared for during the move, nothing was damaged or lost. Highly recommended!!
---
Stero guel
Moving with ELPMOVERS was excellent. From the initial quote which was estimated via a FaceTime walk through was an great idea , I couldn't have asked for more . The boys were polite , responsive, and with great rates.
---
RPS Migration Australia
Positive: Professionalism, Quality, Responsiveness, Value
---
Brian Orloff
Reliable, friendly, and efficient! Showed up on time for our move into a 3 level apartment with stars and didn't miss a beat on a very hot humid day in Melbourne. Though we don't plan on moving for a while, next time will be with ELP again. Highly recommend!
---
andrew mollison
Alex and his team moved the furniture out of our apartment without any assistance from us, we weren't even there. Then delivered the belongings quickly. Highly recommend ELP Movers
---
Bárbara Brayner
---
Katherine Weir
The communication with ELP movers was easy. They were responsive. Arrived when they said they would and were quick and professional. Thank you!!
---
Ciara
Marcelo and Martin were great, highly recommend! They were on time, really friendly, quick and efficient. Made our move stress free and super easy! Would use again in the future
---
Danielle Dorward
Alex and Gui helped us move recently. They turned up on time as scheduled and were extremely efficient and made quick work of packing the truck. All items arrived in one piece with no damage which was such a relief. I couldn't recommend these two gentleman highly enough if your planning on moving soon. And they were both lovely as well which was a bonus. What a great team, thanks to both
---
Stace M
Positive: Professionalism, Quality, Responsiveness, Value
---
Ryan Mooney
I had an excellent experience with ELP Movers (March 2022) and in particular with Yaz, Alex and Gui. Yaz was able to assist with a move at short notice, and accommodated a time change I sprung on them with ease. On the day, Alex and Gui arrived on time and were able to load the truck and be on their way in less than one hour (all the furniture from a two bedroom flat). At the other end, it took under an hour to put all the items in the new place. Alex and Gui were very friendly and the service was professional. Next time I move I hope it will be with ELP Movers!
---
Mark Dixon
Positive: Professionalism, Quality, Responsiveness, Value
---
Demna Kostava-Fidock
Positive: Professionalism, Quality, Responsiveness, Value
---
Tom Churchward
Sammy was fantastic. Efficient and friendly!
---
Julian Beckedahl
Sammy and Sharma did a great job. I highly recommend them 😊
---
Alice Rider
ELP were wonderful, I highly recommend these guys. Daniel & Marcelo were lovely and made quick work of my move (even with a nightmare amount of stairs involved). Thank you!
---
Daniel Stiller
I recently had two moves scheduled and ELP were fantastic! Easy booking and confirmation, as well as being on time and super careful with my belongings. Sandro and Jonatas were amazing! I would definitely recommend and use them again!
---
Catherine R
Great guys and fast workers who took good care. Thank you!
---
Joanne Jensz
Alex and Gui worked tirelessly on a very humid and hot Melbourne day. They were polite and careful with our items. Highly recommended.
---
Chris Kim
This was my first time I was impressed with removalists. Gledson and Sergio kept smiling. Answered to queries with smile and very professional. Highly recommend these guys. Hands are fast, careful and very friendly!
---
Kevin Truong
Sammy and sharma were extremely professional and helpful. They did my move with care and pride. Couldn't be happier and would definitely recommend! Thanks, guys.
---
Luke McDermott
Great guys, lots of protective equipment and clean trucks, thanks for your service!
---
Lucy Walton
Sammy was amazing - very efficient and fit everything into the start area like a true pro. Thank you :)
---
Michael Anderson
Sandro and Raf from ELP we're fantastic - friendly, careful and super efficient
---
Mel Partridge
Sammy and Dan were fantastic and super efficient with shifting all of our belongings. Very helpful, friendly, and clearly communicated timeframes, updates etc. They also ensured we had everything set back up in our new house! Would definitely use them again!!!
---
Sandro Henrique
Positive: Quality
---
Di Casey
Daniel and Martin were the best!! Professional, efficient and no request was too hard. I really appreciated the fact they were so friendly and fun. They did everything with a smile. I would recommend ELP movers and particularly Daniel and Martin to anyone wanting to make moving house easier than it normally is! ⭐️⭐️⭐️⭐️⭐️
---
Liam Reale
Alex and Gui were very professional, careful, thorough and fast. Job was quoted on muval as 10-11 hours, the guys had it done in 7. Thanks again Alex and Gui for your help getting us moved quickly and easily.
---
andrew sutherland
Positive: Professionalism, Value
---
Amber K Davis
Very professional and reliable. Arrived on time and handled everything with care. Rose from the office was veryquick to respond with a quote. We would highly recommend this removakist company They did an excellent job for a reasonable price.
---
Meagan Lowe
The team at ELP movers were really professional in the way they conducted themselves. They were quick, on time and took the time to make sure our all stuff was well looked after during the move. They made the move less of a hassle and I couldn't recommend this team enough!
---
Anthony Silluzio
Lovely guys who took my direction very well. They looked after our things as if it where their own. Would highly recommend.
---
Brett Radburn
Positive: Professionalism, Quality, Responsiveness, Value
---
Gragor gaut
From dealing with ROSE over the phone to organising the move to the guys showing up on time , was great experience for our moving day Thanks ELPMOVERS team to make it happen
---
Michelle Hurley
Worked tirelessly without stoping from 7am-6pm. Friendly and efficient. Would happily recommend.
---
Helen Yang
Positive: Professionalism, Quality
---
Dave Peterson
Positive: Professionalism, Quality, Responsiveness
---
Shane Steegers
The guys at ELP Movers (Sergio and Gledson) were great. The were punctual, worked swiftly and took care with my stuff. I recommend wholeheartedly!
---
Edward Martin
Positive: Professionalism, Quality, Value
---
Michelle Gravolin
Positive: Professionalism, Quality
---
Matthew O'Carroll
Moving house with a 3 month old baby was far from something I was looking forward to. Working in Project Management I'm also very detail driven. Yazz was fantastic at guiding me and responding to my queries. It was his customer service that led me to choose ELP Movers. On the morning of the move Wellington and Sergio arrived promptly, we shared a coffee and scoped the items that needed to be moved. I helped out where it made sense to do so, but ultimately the guys did an amazing job of protecting and organising our furniture and moving us in to our new home with care. We had a couple of laughs along the way and I thoroughly enjoyed their efforts. I have already referred them on to 3 friends.
---
Aleshia Mojcec
Alex & Marcelo did our whole house move and they were efficient and professional from start to end. The job was done way faster than we thought so we even saved some money. We would recommend them to anyone :)
---
Charlotte Cattley
The ELP moving team were extremely helpful, the guys arrived right on time, moved our items hassle free and were really easy to deal with
---
maik roo
We used ELP Movers for our moving this month , they able to arrange multiple pick up and deliveries at very short time, boys were very calm and polite
---
paul shewan
My daughter and wife were very happy with 2 guys that to help my daughter move
---
James Davidson
Agnaldo and his offsider were fast, efficient, and good communicators taking the utmost care with all my possessions during the move which included a steep driveway and sets of stairs to navigate. Furniture was tied down in the truck and blankets used for protection. Very reasonable and fair price. Would use again and recommend them.
---
Zeb Leonard
Alex and Gui from ELP were careful, had a very logical way to plan out how they packed everything, and were fast!
---
Isaac Street
Sammy and Sharma were excellent, super helpful, friendly, efficient and got the job done in a very quick timeframe. Would definitely recommend and use them again!
---
Geoff Tunnecliffe
Definitely hard workers, punctual.
---
Lachlan C
Got Sammy to move my stuff. Only had a small load of large items, but between him and another removalist, they managed to get everything to my apartment safely, securely, and without damaging anything.
---
Tony S
Gabriel and Gledson were very professional and took care when packing and moving my property
---
Angus Mackintosh
Sammy and Sharma were a really good team. They arrived on time, did all the heavy lifting and really took the stress out of our move. Would recommend to anyone
---
Lucy Walton
Sandro and Sergio were very kind and they treated my furniture with care. It was very straight forward and they were very patient when I was late to meet them at the other end of the move. Generous with their time and very easy to work with. Thanks again guys!
---
Kymberleigh-Jane Pine
Positive: Professionalism
---
Bryan K. Abraham
I would highly recommend ELP movers to everyone and I have Jacob and Leo who moved my furniture from storage into my new home were absolutely amazing, great Removalists
---
Ruby Saint
Sandra and Alex were brilliant! Thanks!!
---
Lilli Nelson
Sergio and Sandro were brilliant. They moved everything very quickly with minimal fuss and took great care of my furniture. They were also cheerful and polite. I have never had such an easy move so thank you so much! ELP as a company were also very easy to communicate with and fitted me in when I had to rearrange my removals at quite late notice.
---
Martha Moutafis
Positive: Professionalism, Quality, Responsiveness
---
Charlotte Irons
ELP - particularly Rafael and Minerio were prompt, polite and so helpful with my move. I was moving by myself and they really took care of everything. Nothing was damaged and I had a really good experience moving to my new home. Yaz, also made the experience great as he was responsive to phone calls and emails too. I will def be recommending to all and using again if I ever need. Thanks guys!
---
Kylie Staddon
Positive: Professionalism, Value
---
Michael McManus
The guys were scheduled to arrive at 7am they arrived at 6:58 and had the first boxs in the truck by 7:04 and head boys came to work!!! Watching them manoeuvre furniture was like a dance as they emptied my entire house in under an hour and we're back for round two in hours! Round two was a massive truck load of plants, the Bain of of all removalists, now your probably thinking a few plants no these guys relocated a complete jungle with some plants over 6 foot tall and a couple hundred kilos heavy! These guys went above and beyond all day! I couldn't recommend ELP movers highly enough, total professionals from start to end! Great value and amazing service
---
Simon Farrugia
Very profession and efficient service. ELP movers know their stuff! Sandro and Marcelo were so good handing our goods. Handled everything with care!! Would highly recommend!!!
---
Kusa Weir
Absolutely recommend ELP. The guys showed up with a great attitude and handled a tricky removal professionally.
---
peter
Fast and professional. I was shocked at how quickly they completed the work. Likely to hire their help again in the future.
---
Jo Balmforth
Thank you very much Alex, Martin, and Luc. Moving is hard, your friendly and professional approach to getting the job done is very much appreciated. Highly recommend.
---
Marlo Abbott
The team at ELP were awesome, they were friendly and efficient and absolutely nothing was broken. They even helped us set up at the new place. Thanks so much Alex, Luke, Christian and Wellington, we really appreciate all you help and hard work with the move! ❤️😍
---
Roeo emitz
I had to move a very last minute ELP MOVERS Office could organise to send a truck on the day move and Claudio and Ricardo were sensational, Thanks guys for easing the stress of a stressful day today
---
Ruby F
Great easy move with Sammy and Dee, thank you!
---
Piera Soderini
Positive: Professionalism, Quality, Value
---
Jacinta Barbagallo
Alex & Daniel were such a great help in my move to a new apartment. They were really punctual, organised, professional and friendly as well. Would highly recommend for anyone that needs to move!
---
Nicholas Serafini
Have used them twice and would use again. No fuss, no stress, easy to deal with and do a good job.
---
Jackson Usher
ELP MOVERS were very professional to deal with and the moving team were extremely careful with my furniture
---
Susana Antonic
Positive: Professionalism, Quality, Responsiveness, Value
---
Di Lesa
We had a really good experience with Vic and Bhuto on Sunday morning just past - they arrived on time, were very efficient and professional too. Will use these guys again!
---
Mitch Horler
Alex and Gui made our move so easy. These guys were so polite and very professional. They took very good care of all of our furniture. Highly recommend these guys for any job you have. Thanks again.
---
Trina
Sammy and Sharma were great, and quick to get my goods packed into storage, making full use of the space, thank you
---
Edisa S.
The movers were very friendly and the move went smoothly
---
Dragon Gaming
Superb service from start to finish! The three guys that came to move me from Melbourne to Geelong were absolutely amazing. They knew exactly what they were doing. . Phenomenal at packing everything safely. They were friendly and asked lots of questions to make sure they got all my things in the right place at our destination. ELP were fantastic value for money as well. I'd highly recommend them!
---
Julie Smith
Alex and Gui were brilliant. They worked hard and efficiently but with care. They were cheerful and made our move so smooth and easy. Would give 6 stars if I could! Best removalists I have ever used.
---
Laura Shaw
Sammy & Sharma were fantastic and so easy to deal with. Showed up on time and we're very efficient. Thanks so much for the easy move!
---
Dean Kavanagh
A++ service. Wellington and JC are very nice guys, they were careful and efficient in helping with my move and patient and knowledgeable in reconstructing my furniture. Highly recommended!
---
Luciana Nguyen
---
Teagan Purser
Positive: Professionalism, Responsiveness
---
Eve Stella
Great customer service! Alex and Raf from ELP MOVERS were courteous, careful and very efficient. They were happy to disassemble and reassemble furniture last minute and were mindful of the fact I had small children underfoot (They also didn't mind answering all the kids questions about how they would move each item of furniture 😊) Thank You!
---
Sascha Kelly
Sammy was fantastic! Thanks so much for all your help - couldn't recommend them enough.
---
Lou Ando
We had Alex, Gui and Jonatas from ELP movers help us with a big 4 bedroom house move and we couldn't be more happy. They worked their butts off all day, even in the heat and were very polite and professional. We also commend their excellent taste in bad 80's music. We highly recommend these movers!!
---
hawtwax
ELP handled my move from Geelong to Melbourne. Prior to commencement, communication was excellent. On the day Alex and Gui were professional, on time, very fast, and worked harder than I have ever seen two men work - and it was 31 degrees today. Would highly recommend ELP
---
Yishan Yang
Good service. Thank you for your hard work.
---
Junaid Baloch
Very satisfied with service from quote and on the day . Very professional service and very affordable. Thank you!
---
Josh Butler
Sandro and Guilherme were legends, providing an effective and efficient first time move for us, and took particular care to keep everything safe. While I hope we don't need to move again any time soon, I wouldn't turn to anyone else to handle the precious items from our home. The boss should shout them a dinner at B'Churrasco and we'll see you there. Thanks again!
---
Matthew Partridge
Sammy and Dan were wonderful. They gave us such a great experience. Professional, fast and really helpful!
---
Dexter Arpin
This is the second time we have moved using ELP movers , and we would definitely use them again in the future. We have some difficult with access and the boys handled with care. Great price with great customer service
---
Cooper Rossely
Positive: Professionalism
---
John G
Sandro and Sergio did a great job! They were quick, thorough and careful with my furniture. I would absolutely recommend ELP movers, it affordable and genuinely a great experience. The only negative was that we did call to change the time a few weeks prior but it unfortunately was not changed. Rose was apologetic over the phone and we understand these things happen, though it was a little frustrating at the time.
---
Emma M
Had a very bad experience with ELP. They didn't finish the job and left me with half an office to move with no warning. I was simply told they had to go. They conveniently moved all the small items first (that I could have moved in my own car) and then I was left with all the heavy items. It was Christmas time and had no chance of getting another Removalist in to complete the job before our lease was up. Appalling service and wasn't offered any compensation. Don't use them
---
A Nicolson
The woman who booked our removal job was rude and her way of talking to customers unprofessional. We asked if the service was available between Christmas and the new year and she behaved as if it was an inconvenience and that she was doing us a favour by booking the job. It's absolutely acceptable to have said no and given another date. The date (27 Jan) was confirmed twice with this same bookings woman and in the end no one showed, my partner waited 4 hours. She then called that afternoon, lied and said she'd called in the morning (we had no missed calls) but no one had answered and again made us feel lucky to have even asked for the service at such a time. The following day was rebooked and we were given an Australian mobile if no one showed. The removal guys did show and did a good job on a hot day and we tipped them for the hard work they did. No complaint about the removal men but the woman who booked the job shouldn't be dealing with customers until she learns how to.
---
Wren Forrester
it is a scam. the movers don't know what they're doing, they were injured which is why apparently they were so very very slow. they also took money out of my account without asking. I also had to call police on one of the movers. scammers. they pretend to not answer the phone and try to distract from the issue. this group should be out of business. gross behaviour. never book them. also, they totally have a lot of fake reviews. best of luck moving!
---
Bee Beazley
They broke my sofa and three expensive pieces of artwork got damaged. Not to mention dents in my fridge, and other canvas art dented.my fabric bed got very dirty as did both of my sofas. I have made a claim and Rose keeps avoiding my calls. It has been over one month of trying to resolve this.
---
Georgia Singh
Update to the below: I would like to point out that while the two movers were nice they did not move all out items. I was also threatened by the owner below to have the police called on me and that I would be sued. As I said below save your time and go somewhere else. I beg you not to use this company. Team was unresponsive on the day of the move, was three hours late and threatening to cancel before refusing to answer my calls. Movers were untrained and took 4 hours to a 1 bedroom apartment (moving in with more items took 1.5 hours). Due to the poor service I wished to dispute the cost and was told that I would be sued and then had $500 deducted from my account which was not permitted. I have been unable to get ahold of anyone from the company since the money was taken. Save yourself and go somewhere else!
---
Moving house starts here
View pricing, read reviews and book professional interstate and local removalists online.
35,000+ customers
4.8 rating
Instant pricing