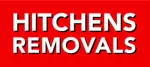 Hitchens Removals Pty Ltd
4.80 · 170 reviews
Muval verified for quality & service
Reviews summary
| | | |
| --- | --- | --- |
| | | 94 reviews |
| | | 3 reviews |
| | | 1 reviews |
| | | 2 reviews |
Communication 5Service 20Professional 20Care 9Happy 1Efficient 13
With over 60 years experience and 20,000+ happy customers, Hitchens is your number 1 choice for removals across the Penrith, Blaxland, Springwood and Blue Mountains areas.
Started in St Mary's in 1957 when Eric Hitchen purchased an ex-Army Ford truck for his furniture removal service, Hitchens remains a family business and is operated today by his son, Trevor.
Equipped for local, country and interstate moves, our removals team work to ensure your goods and belongings safely reach their destination and everything runs smoothly and stress-free.
Whatever your removalist needs, we can help!
We offer both hourly and fixed rate removals for your flexibility, our professional staff can also advise you on the best service for your needs.
All with no hidden extras and a guaranteed turn-up.
Hitchens is proud to be a member of the Australian Furniture Removalists Association (AFRA) & the Self Storage Association of Australasia (SSAA).
Hitchens is also an approved removalist for the Australian Army, Navy and Air Force, plus the NSW Police and Ambulance services.
At our premises in Emu Plains we have a fully stocked box shop. It offers all the moving boxes and packaging supplies you'll need to pack and store your belongings during your move, or when in storage.
Local areas serviced
Removalists Sydney
Removalists Northern Beaches
Jade Reed
Competitive prices for storage units. Staff were always friendly and provided a great service.
---
Cate Evenden
We moved from Canberra to Sydney and had shipping containers that went into storage for a few days in between. . Dealing with Hitchens has been easy and the guys that came to do the moving were professional and conscientious. The price was excellent. I would highly recommend.
---
Stuart Murray
These guys were amazing. We had to move during the floods and our real-estate agency was being uncooperative. These guys were amazingly flexible, fast and professional. They helped really reduce the stress during hard time.
---
Eva Thorley
I would highly recommend Hitchens storage and removals the staff are courteous and prompt they went out of their way to make our business with this company stress free
---
Andrew Cole
Found Hitchens to be very helpful and professional with our move to the country. Prompt, efficient, careful, and it all fitted on the truck.
---
Stuart Meiklejohn
Great size storage units well laid out. Easy access, good security. Staff are super friendly and helpful
---
Shannon Bulmer
---
John McMullan
---
Louis Kepert
---
Cheryl Watts
Very helpful ,very clean ,services impeccable The ladies at the reception desk I lovely
---
Michelle Putnam
Very professional organisation, dealing with Kelly has been a pleasure, seamless and easy. The truck turned up on time and nothing was a problem., Very efficient and I would highly recommend them for your storage and removals
---
Jenny Boersma
The Hitchens crew did our pickup today and we couldn't be more pleased with the whole process. The guys arrived exactly on time, were friendly and worked really hard. Nothing was too much trouble. Highly recommended and would certainly use them again
---
Jayson Patrick
A great storage facility. Friendly and accomodating. Were understanding.
---
Diane Langmack
Thank you Trevor and team for making my Son's family move very easy on Saturday. Your company has moved a number of family members over the years and the service is always excellent. The professional care and service your company offers is worth every dollar spent to take away the stress of moving. Within a couple of hours the property is ready to move into. We can't thank you and your staff enough. Thank you till our next move. Diane Langmack OAM & Family
---
Lee Marie
---
Dr Handyman
Very good communication and really professional
---
Nathan Furia
---
S John B
No need to waste time looking for removalists when you will have the best by choosing Hitchens. Hitchens full team, from sales to the professional men taking care of your valuable cargo will really look after you, so you don't have to worry; just remember Hitchens is the only home removal professionals you will ever need! SJB
---
john kbby
Great service, friendly guys who went out of their way to help. I would recommend Hithcens to any time. 5 out of 5.
---
Janet MacDonald
Hitchens did my move from Sydney to Qld, honestly these guys are amazing and second to none. I would highly recommend them to anyone wanting a removal done. They went above and beyond and nothing was too much of a bother for them, they were professional, courteous, friendly and very thorough. Everything arrived in one piece and undamaged. A big thank you to all the staff at Hitchens, sincerely, you guys are all amazing. If I could give more stars I would.
---
Anya Bienkowska
---
Jonathan Layton
Hitchens Self Storage is a great Storage facility with easy access, is always clean and tidy and the staff are very friendly and helpful.
---
Greg Taylor
Stanton & Taylor First National Real Estate recommend Hitchens Storage & Removals to people who are moving house almost every week. Both tenants moving house & people who have bought & sold houses are referred to Hitchens by us. We have never had a customer complain to us about the service provided by Hitchens. Great work guys.
---
Paul Jones
Good Friendly service.
---
RJ Nesbitt
---
Garry MASMAN
Efficient and professional.
---
Kurt Friedel
We have stored all of our home contents with Hitchens twice over the past four years, for a number of months each time. They have great facilities and an extremely helpful team. Highly recommended.
---
Nat Passlow
The 2 gents that assisted us with our move were fantastic! Polite, Efficient, Prompt & Friendly! The storage team were helpful, prompt & informative
---
Mike Wilcockson
Great honest people to deal with. 5 Stars
---
Paul Sansom
The staff and facilities were excellent and worthy of recommendation
---
soldier
Did what they promised. Im happy to recommend this company for anyone looking to hire a truck for a move.
---
Kevin Hillman
Great friendly staff. Efficient, on time and cost effective. Highly recommend Hitchens for a house move. Special thanks to Brock, Bennett and Steve.
---
Amity IT
---
Stephen Poole
---
Paul Caswell
The least difficult part of our relocation, was the actual pick-up, storage and delivery of our home contents. From our first contact with the staff in the office, to the teams doing the pick-up and delivery, everyone was most helpful and professional. Their friendly manner, made a stressful time so much easier for us. Thank you to everyone at Hitchens Paul and Brigitte
---
Thomas Higgs
---
D Jenner
Friendly, helpful and efficient. Would definitely use again.
---
Kevin Fear
---
John Beeck
Great facility, great service and great staff. Such a pleasure to do business with the Hitchen crew. Give them a try guys. You will love them too!
---
Taylor Miles
Used for twelve months. Loved the facilities, very clean and tidy. Never had a hassle.
---
Brandain Olennain
Listen, it's storage, so let's not gush too much or it'll sound like I work for them but…. If I am to have an opinion then it's this: The storage facility is A1, individually alarmed, with clean modern storage units, their facility looks like a shiny new penny. Price; keenly priced against the rest and discounts for long term unit holders means even better value if you choose Hitchens. Rules and staff; standard stuff mostly but they do make it feel like a family run business in that they can bend a little more than the larger companies because there's less management. The people are very very very friendly, full of help and thorough so you'll have no gaps in knowing what you can or can't do. Cardboard boxes; this is the only let down, the boxes Hitchens provide are a bit flimsy, which means you can't put much weight in them. That said, there may have been other options Hitchens had that I didn't choose, so that mistake would be kind of on me. Overall: it's a 10/10 for Hitchens, and while I know the words perfect, excellent service and top notch have been bandied about so much on various recommendation sites so that those phrases have become somewhat meaningless, I can confidently say this, Hitchens are truly head and shoulders above other storage providers that I have used, and I've used most of the others including the large national chains.
---
Michael O'Toole
Pretty neat and professional place trucks a bit knocked about but did the job excess klms rate was a killer seats in the truck was like sitting on a log, stiff and sore after I finished driving.
---
Craig Parker
Cheapest self storage in Penrith area
---
Vince Rothemund
---
Danielle Deaves
Efficient, fast turn around and professional service door to door without any stress at all
---
Kevin Fear
Five star service and five star piece of mind.
---
Ron DAVIE
---
Karen Reynolds
---
Mielka Mielka
We have no hesitation in recommending Hitchens Storage and Removals they are at the top of their field. Hitchens, last week, completed a removal for us. It was seamless and the boys doing the job, Alan and Warren, gave 110%. Nothing was too much trouble. Hitchens office staff were always available to answer questions and again all office staff rate 110%. The girls are pleasant, courteous and know their work. We urge anyone wanting a Removalist to use Hitchens they are a top company to deal with for both storage and removal. Cheryl & Wolfgang K.
---
Hardeep Singh
Beautiful service and safe storage place 👍👍👍
---
Declan White
Great service. Office staff makes things happen efficiently. Owner very friendly and easy going.
---
Mim Romano
We've used Hitchens several times in regards to moving furniture from our Display Homes.Their service is second to none. Items were packed with care and all boxes labelled clearly, making unpacking a breeze. The girls in the office were also an absolute pleasure to deal with.
---
Shane. Gibson
---
Nigel McKinley
Hi Trev, I would like to give your team a wrap on our recent move into the City from Penrith. Moving home isn't something my family and I were looking forward too we were actually dreading it. We had a lot to move into a much smaller place. City streets are not much fun, the boys had to manoeuvre the truck in a small lane way but the boys made it look easy. Then the fellas had four levels to unload our gear into which they did without fuss and delicately. They worked all day to get it done same day which we were super wrapped about. A huge thanks to all involved you made our move seamlessly, Regards, Nige & Renae Your staff from the office to the removalist were a pleasure to deal with
---
Matthew Tojic
Friendly staff and the process to hire and access a unit is really easy
---
Kristy Johnson
Competitively priced, an immaculate site and very well organised. The staff are fast and efficient as well. Would highly recommend for all your storage needs.
---
Morgan M
Hitchens has been extremely helpful and value for money considering my storage needs recently. The staff at Emu Plains have been friendly and always willing to help as well.
---
T Day
I used Hitchens to provide 3 storage units for 6 months and to do 3 moves. I arranged everything through Kelly and her office and they were excellent to deal with. Fair pricing, very good communication and flexible with arrangements. The removalists were also excellent. They arrived on time, took good care of everything and were pleasant to deal with. I have no hesitation in recommending Hitchens Storage and Removals.
---
W Hart
Good service. Easy to talk to on the phone. Movers were funny boys who made a very stressful day a little bit easier. They worked carefully and quickly.
---
Phill Raymond
Fantastic experience. We used them to remove furniture from Blaxland, store at Emu Plains and then installed in Penrith. Administration team superb, polite and extremely efficient. The storage facility so clean and excellent security. We were so very lucky to have had Brock and Mick as our removalists twice. Unbelievably quick professional great communication. They are legends.
---
Jim Hill
I used Hitchens to relocate us from Penrith to Bunbury WA and return a few years later. A seamless exercise and without any fuss, both times. Highly recommended and trusted.
---
Devin North
5 stars does not fully express how amazing Hitchens were during our move. We opted for a fixed quote, which included a staff member doing a walk through of the house to ensure we got the right size truck for the move. Both professional and friendly in every interaction. Having been burned in the past from removalists, I was nervous, however I received a confirmation call the day before to confirm the start time of 7am the following day. Steven and his team arrived at exactly 7am and literally changed my mood from nervous to extremely grateful to have found such careful, committed and hardworking guys handling all my belongings. If you ever plan on moving house, Hitchens are the people you want handling your belongings every step of the way!!!
---
Donna Jacob
Nice company to deal with. I had a glitch with the website ordering but they sorted it out for me.
---
Sarah Gummerson
Our Hitchens movers were friendly, flexible, innovative and able to have a laugh with us as we realised just how much there was to move!! We really appreciated all their efforts.
---
Heather Soane
We recently used the Hitchens team for our move from Mulgoa to Springwood and it was a huge move from a large property. The day was long but they kept going and nothing was too much trouble. We had fair pricing from Siobhan and all of our belongings arrived intact, some of which are very fragile.We would definitely recommend Hitchens for your removals. A big THANK YOU to Robbo, Brad, Brock, Allan, Warren and Josh!
---
Brian Moller
We stored our furniture at hitchens for just over a year while we were building a new home. From the day we first enquired about storage we found the ladies in the office very helpful and that continued until the day we left. They were the reason we chose hitchens together with the fact that they were by far the cleanest facility we visited. we would not hesitate to recommend hitchens .
---
Mark Brodbeck
Great staff, very friendly & helpful. Nothing was a problem from packing your house to storage & then delivery,great service all round👍
---
Joanne Vanderzwet
The ladies in the office are amazing , helpful & polite. The prices are great too.
---
Janette Rawlinson
These guys are amazing! 3.5 hours in total to move a four bedroom house ~20km. They were on time (early in fact!), very courteous, careful and efficient. They managed a move in to a very challenging house with tight staircase and sloping access at both pick up and set down locations. Cannot fault them!
---
Greta Popko
The guy from Hitchens removilest are brilliant Helpful Recommend them to remove any body safely Very efficient professional men
---
Brendon Kop
Very easy to deal with and very accommodating of our needs
---
Joe Uno
---
Linda Nicolson
Brock, Mick and Shane were amazing. They worked hard, and were safe and careful during our large move with a challenging site and some fragile items, not one breakage. Good communication from the office team when the 4th guy I booked was unwell, and excellent communication from the team when they were stuck in awful traffic, and various factors meant we finished the job the next day but they let me know that early in the process. Nothing was too much trouble for the boys, they set up our bed and even got Balboa into the front garden. They boys would take endless heavy boxes to the truck and jog back, trying to make up time, they could not have worked harder, and we had a few giggles too. Outstanding service overall, and clear and upfront about hourly rates and charges. Another company quoted me over double the hourly rate that Hitchens charged. Office staff were pleasant and knowledgeable, and booking was easy.
---
Peter Morton
Helpful and friendly staff. Very clean facility. I found them to be the lowest prices in Penrith area.
---
Rod McDonald
Clean facility and easy access.We have used a them a couple of times and never had any issues. Staff are friendly and helpful too.
---
Roderick Shaw
Hitchens promptly answered our enquiry about removal, professionally assessed our removal requirements and answered our follow-up questions satisfactorily and in full.
---
Kane Hunt
Great service moved us from Penrith to Glenmore Park reliable
---
Simon Brodie
Great communication, old fashioned friendly customer service. Very clean and secure. Highly Recommended.
---
Mark O'Neill
---
Cakey cookie fun
Very professional staff. Very clean facilities. Glad we have chosen Hitchens at Emu Plains. We will be recommending them to everyone!
---
Helen Buckle
Used for an interstate move with storage in between. Price highly competitive and the office staff were great and easy to communicate with. The removalists were awesome - friendly, super efficient and right on time. Would highly recommend Hitchens.
---
Frances Circosta
The girls were a wonderful assistance to me, plenty of advice on best products. Thankyou Frances
---
Elaine Miller
I dealt with three ladies at Hitchens Emu Plains and found them all to be very professional, friendly and knowledgeable. I rang on numerous occasions and it was never a problem. Thanks Siobhan, Marsha and Kelly
---
JL W
Polite, empathetic, understanding, problem solvers, hard workers, caring, nothing too hard.
---
Sue Drain
Used for several months while the garage was being rebuilt. We found Hitchens storage units very easy to access, including after-hours, while maintaining great security across the site. The staff were helpful and friendly at all times.Would definitely use again.
---
Simon Stewart
---
Nicholas Tsoukaris
Excellent storage facility
---
Henry Butler
Best storage facility in Sydney ...... I've used several other companies over the years but Hitchins are easily superior. So friendly, modern and incredibly clean facilities. Cannot recommend more highly!!
---
Kerrie Johnson
I have found that the staff at Hitchens Self Storage are very friendly, helpful & professional.
---
Rob Marks
My initial enquiry was for storage, however circumstances changed. Needed a removalist instead. To the girls in the office, thank-you for your polite, courteous, informative service. To Steve and your troops, absolutely outstanding job. Mate, I couldn't have asked for a better job. Thank-you, so much.
---
Josh Lawson
Office staff were friendly and helpful. Big thanks to Brock and Alan for the removal, were punctual friendly and accommodating to our needs. Needs eftpos units in the trucks, other than that very professional.
---
Tracy Staines
Clean facility. Staff are friendly and helpful. Easy access.
---
Christy Capili
Reliable, didn't damage anything, friendly and helpful. Would definitely recommend
---
Alison Furtner
---
K
---
Chris Scanlan
Very friendly and helpful staff! Great customer service.
---
Mohd Qamar
Ample of storage space
---
Wade Ridley
Bought box's. Lady there was helpful.
---
Crystal Tarbet
---
Luke Lloyd
Would never recommend!!
---
Moving house starts here
View pricing, read reviews and book professional interstate and local removalists online.
35,000+ customers
4.8 rating
Instant pricing