Best places to live in Adelaide
Little is known about the City of Churches, so we've done some ground work to hep you find the best places to live in Adelaide.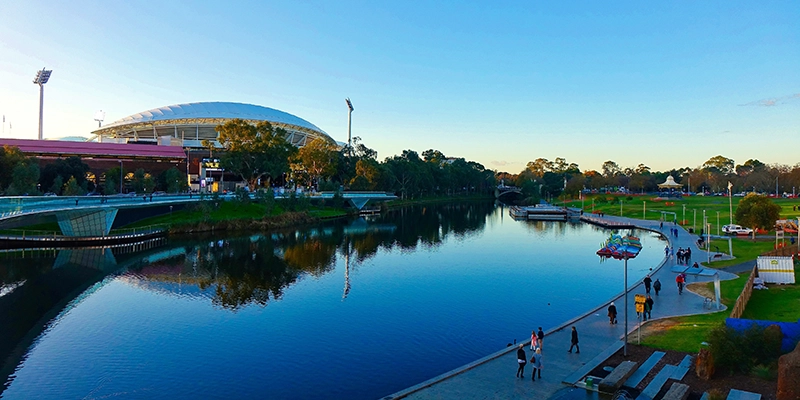 Adelaide is known as one of Australia's most livable and affordable cities. The capital of South Australia may be known as the city of churches (because of the many beautiful churches), but it is also known as a city of many parklands, gorgeous riverside and coastal neighbourhoods, beautiful food, and a cosmopolitan society. Adelaide is a coastal city sitting on the eastern side of St Vincent Gulf which juts inland from the famous Great Australian Bight. The great river that runs through the city to the gulf, Karrawirra Parri ['forest river' in Kaurna language] (named by colonial settlers the River Torrens), separates the city's north and south. It flows from the Adelaide Hills across the Adelaide Plains and its significance to the natural life of the region was the inspiration for conceptualization as a township, to later become a major city. In some ways, little is known about Adelaide and its nuanced lifestyle, so if you had to move there where do you go to suit your vibe?
We talk you through some suburbs that are outstanding, and some that are outliers, in Australia's fifth populous city.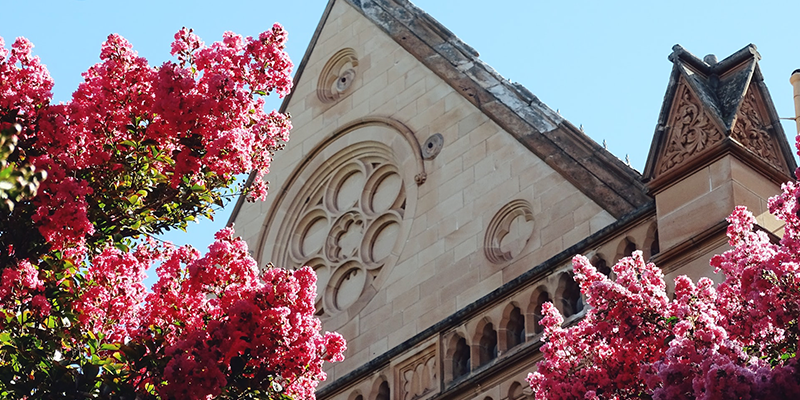 Adelaide is the City of Churches.
Glenelg – One of Adelaide's more popular suburbs with tourists with a jetty, amusement parks, museums, and historical sites – Glenelg is home to migrant youths and independent professionals and the lifestyle reflects the high youth population. If your vibe is to work hard and play hard, this suburb is one to put on your look list. Conversely, Glenelg has many families with higher incomes. The Glenelg Adelaide Metro Bus services run from the City of Adelaide and the Airport, there is also the Glenelg Tram which follows the Anzac highway into the city centre. Houses sell for a median price of $970,000 or an apartment is $516,750. Average rent for a house is $523 per week and an apartment will be around $390 per week.
Windsor Gardens – Touted as an up and coming suburb that is ideal for newcomers moving for the Adelaide city life, Windsor Gardens in a planned community that is still being developed alongside its growth. There are lots of new and affordable accommodation options for individuals, couples, and families but still maintains a handy proximity to the City of Adelaide with the benefit of increased job opportunities, education facilities, and public amenities. Public transport is easy with the Adelaide Metro busses and train services to the area, with a 15-minute drive to the city centre. To buy a house in Windsor Gardens the median house price is $460,000, or $240,000 for apartments. The rental prices for a house average $380 per week and $280 per week for an apartment.
North Adelaide – Possibly considered the "prestigious" or "posh" suburb of Adelaide, North Adelaide is steeped with mansions and history, with many heritage sites. Although it's considered expensive, there are still a lot of apartments that are affordable if you are looking for something smaller. North Adelaide boasts good schools, cafes, pubs, healthcare amenities, parks, and is close to Adelaide Oval – with a railway station and bus services. Median house prices in North Adelaide are in the higher range at $1,165,000 and unit prices are at $450,000, you can expect to pay an average $500/week to rent a house, or $380 per week to rent an apartment.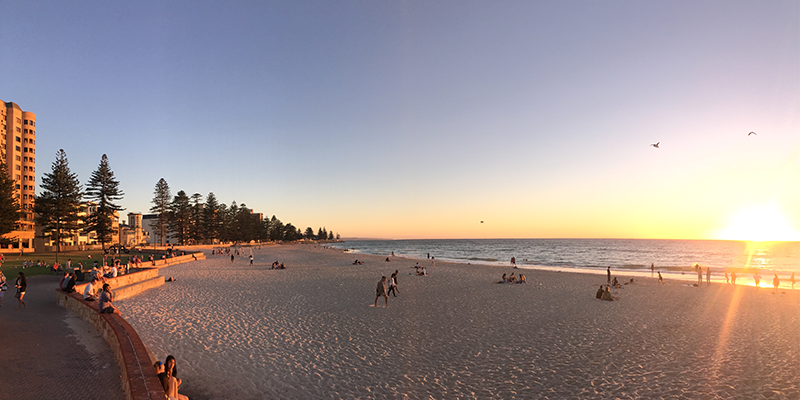 Golden hour at Glenelg Beach.
The best suburbs in Adelaide for affordable property
If you are specifically looking to buy a home in Adelaide at an affordable rate, your best bet is to look a bit further out from the action of the CBD. If you are looking for a house under $350,000 you can look to the outer north where livability is in balance with a modest budget and there has been lots of public money poured into the area to improve schools, provide open spaces, sporting facilities, and walking trails. Gawler has an Aquatic Centre, quality pubs, and cafes but is also in close proximity to the Barossa Valley wine country. Although this region could mean a 30-minute commute to the CBD there are public transport options including a major rail connection. Elizabeth is the centre for healthcare with the Lyell McEwin Hospital providing a central north location being only 15 minutes from most of the surrounding suburbs. Elizabeth also has a big shopping precinct and a cinema.
The best suburbs for families
Shopping for a family friendly home brings its own challenges and often presents several prerequisites when it comes to space requirements but also amenities like schools, healthcare, extra-curricular activities, community, and safety. Oftentimes this is also surrounded by the need for affordability and access to a workplace. When looking for all these things in Adelaide, you are almost spoiled for choice and Adelaide is consistently making lists for the best city for affordably family living and lifestyle balance. There are plenty of suburbs in north Adelaide that are hitting the family friendly target with the likes of Hewett offering a strong community, space, and easy access to the CBD, it's statistically one of the most popular suburbs for families with children. Hewett offers supporting infrastructure with access to arterial roads and trains.
Salisbury is a quiet northeastern suburb which is perfect for family living and provides a tranquil lifestyle but is connected to ample public transport. It has schools, parks and cafes and is priced to be affordable for first home buyers.
To the south the suburb of Colonel Light Gardens is only 10 km from the city but has a large residency of families. It was planned as a 'garden suburb' and has well maintained open spaces, rounded street curbs, and postwar bungalow homes. There are sporting clubs, historical parklands, bike tracks, as well as atmospheric adventure inspiring paved/unpaved laneways and alleyways. The main building of the primary school is a heritage listed structure, the public school itself was established in 1926. With high volume access to public transport rail and bus services, it's little wonder why families are choosing Colonel Light Gardens to call home.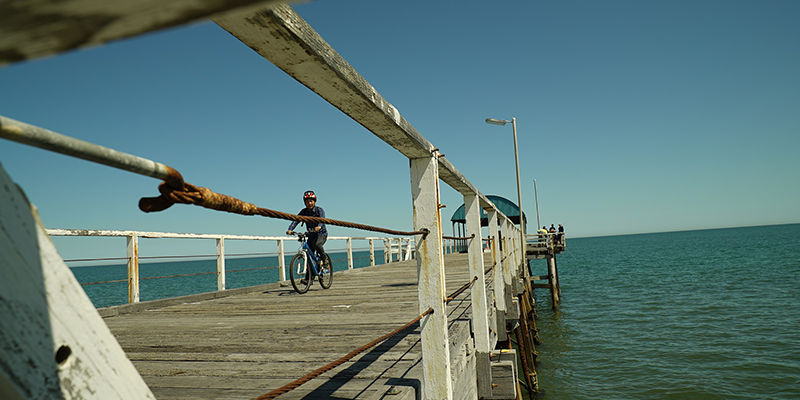 The Henley Beach jetty.
Eastern suburbs
Norwood is popular with young professionals and couples who want the faster lifestyle that being close to the city provides, you can walk to the CBD.
Kensington is next door to Norwood and is also popular with the inner-city dwellers, singles, and young couples, and provides for the socialites. Some of the most elite schools in Adelaide are in Kensington.
Walkerville is considered a leafy and affluent suburb considering it's only 5 km east of the CBD and you can access fitness, upmarket dining, sporting clubs, and community amenities all within 1 km. It's so popular though, it might be hard to find a property.
Suburbs in the northeast you may consider for affordability ($350,000 - $550,000) are Sefton Park, Para Vista, Golden Grove, Modbury, Modbury North, Modbury Heights, Paradise, Valley View, Campbelltown, Tea Tree Gully, Dernanacourt, Surrey Downs, Wynn Vale, Vista, Greenwith, Gilles Plains, Greenacres, Redwood Park, Windsor Gardens, Hope Valley, Oakden, Holden Hill, and Hillcrest.
Western suburbs
Henley Beach is on the coast but is still only 10 km from the City of Adelaide, being on the coast it attracts wealthy buyers which pushes up the housing cost, but the lifestyle may well be worth it. With sandy beaches and the sea change values that accompany living near them, the area hosts fantastic dining, great schools, parks, and public transport. It is especially popular with tourists to Adelaide.
In the western suburbs, you may consider for affordability ($350,000 - $550,000) Hendon, Seaford Heights, Taperoo, Ottoway, West Croydon, Croydon Park, Birkenhead, Seaton, Mansfield Park, Cowandilla, Woodville Gardens, Woodville West, Brooklyn Park, Ethelton, West Richmond, Royal Park, Findon, Ascot Park, Richmond, Kilkenny, North Plympton, Ferryden Park, North Haven, and Seaford Rise.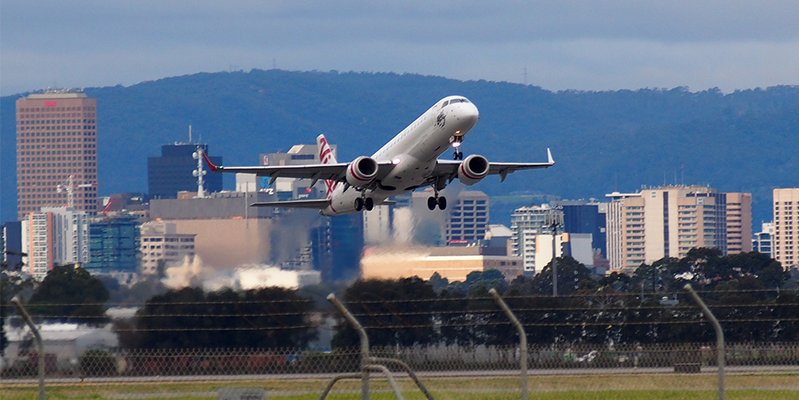 Adelaide Airport is in Adelaide's northern suburbs.
Northern suburbs
Mawson Lakes is close to Parafield Airport and in turn has a strong public transport timetable of bus and train connections to Adelaide's CBD. Also being close to the Adelaide airport it tends to attract new residents to the area which fosters a lively hospitality scene, it also has lots of historically old homes which brings with it a grand cost when it comes to accommodation.
Prospect is an inner-city suburb and is where you will see Edwardian and Victorian era architecture, these grand homes combined with its close proximity to the Adelaide CBD means this is a costly area, but if you have the budget and fancy the upper class lifestyle this suburb could be at the top of the list.
Suburbs in the north you may consider for affordability (up to $350,000) are Parafield Gardens, Ingle Farm, Elizabeth, Gawler West, Davoren Park, Willaston, Smtihfield, Evanston, Evanston Gardens, Munno Para, Craigmore, Brahma Lodge, Salisbury, Salisbury North, Blakeview, Andrews Farm, and Hackham.
Southern suburbs
Malvern is characterized by is green spaces, heritage sites, quality schools, and top shelf dining.
Glenunga is only five kilometres south of the Adelaide CBD and is great for young families with heaps of childcare options, playgrounds, and good schools.
Blackwood is one of the more affordable suburbs in Adelaide's south but is still only 14 km from the city centre.
Happy Valley could be just as the name suggests! Six kilometres from the beach, this suburb is known for larger blocks and larger houses.
Suburbs in the south you may consider for affordability (up to $350,000) are Christie Downs, Reynella East, Huntfield Heights, Aldinga, Morphett Vale, Noarlunga Centre, Sellicks Beach.
Suburbs in the south you may consider for affordability ($350,000 - $550,000) are Morphettville, Old Reynella, Edwardstown, Christies Beach, Brooklyn Park, O'Halloran Hill, Old Noarlunga, Noarlunga Downs, Darlington, Flagstaff Hill, Bedford Park, Onkaparinga Hills, Moana, Sturt, Marion, Mitchell Park, Oaklands Park, and Hallett Cove.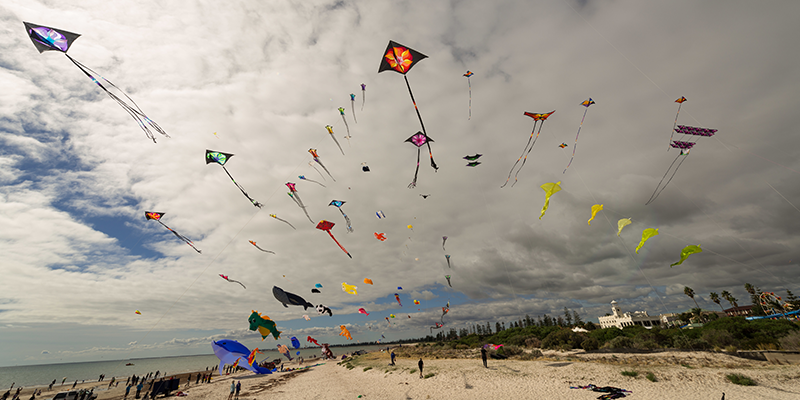 Kite Festival as Semaphore Beach.
Green space living
If the "tree change" lifestyle is inspiring your decision when finding an Adelaide suburb to move to, there is no shortage of choice. With the river flowing through many of the suburbs and a deliberate planned balance between humans and the environment, you can put these suburbs on your list:
Semaphore – A quaint coastal suburb with beautiful beaches that blends the old Adelaide history with modern living. The foreshore is dreamy with long grassy landscapes contrasted with a famous old carousel that dates to the 1920s and waterslides. The waters are shallow, the nostalgia is deep, and the lifestyle is light and airy with great food and historic pubs for the picking. It's also only 14 km from the city centre.
Mount Osmond – High up in the Mount Lofty Ranges this tiny township seems far away but is amazingly only 5 km from the inner city. This is old gold country and there could be treasure to be found in visiting the mineshafts or taking the Cleland Wildlife Park or Waterfall Gully walking trails. Mount Osmond is noted for the amazing views and its secluded tranquility, to this end the public transport options are limited however there is a bike track that runs directly to town along the South Eastern Freeway.
Hahndorf – As the name may suggest this is Adelaide's German town! It has quirky antique shops, eclectic craft stores, and plenty of historical architecture. Technically in the Adelaide Hills Hahndorf is a popular tourist destination and is a "mecca" for food fanatics. It is home to the Beerenberg family farm famous for boutique sauces and jams and is a great day out picking your own strawberries. You are completely surrounded by natural features with Alec Johnston Park with the water splash park for kiddies and popular picnic place Pioneer Memorial Park.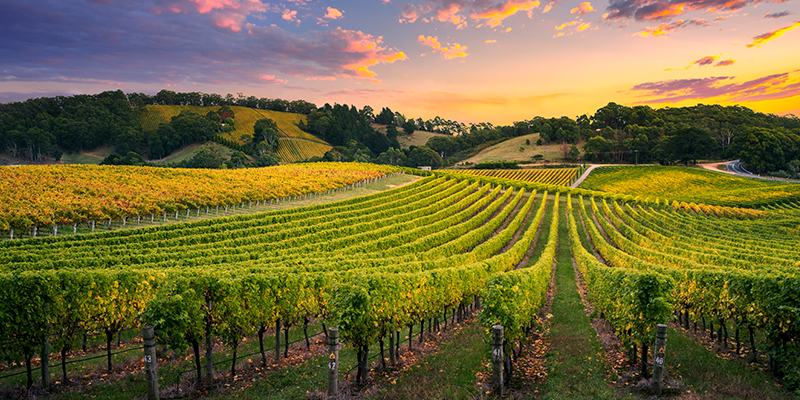 A vineyard in the Adelaide Hills.
The best suburbs for food and drink
If your belly be your beast or burden and your taste buds take you places, the suburb of Brompton is decked with fine food options and is close to known foodie hotspot the Prospect Road strip. If you like the sea air while you wait for your feast, the Glenelg beach is lined with cafes, restaurants and bars. Likewise, Henley Beach (and Henley Beach South) is locally famous for a bustling foodie empire with highly prized seafood on the menu, or ice-cream – whichever you prefer!
If Adelaide is known for one thing, it would be the abundance of wineries and vineyards and the Barossa Valley is one of the most famous regions for fine wine production in the country. With rolling hills, restaurants, and cellar doors at every viewport – living here could become one long winery tour!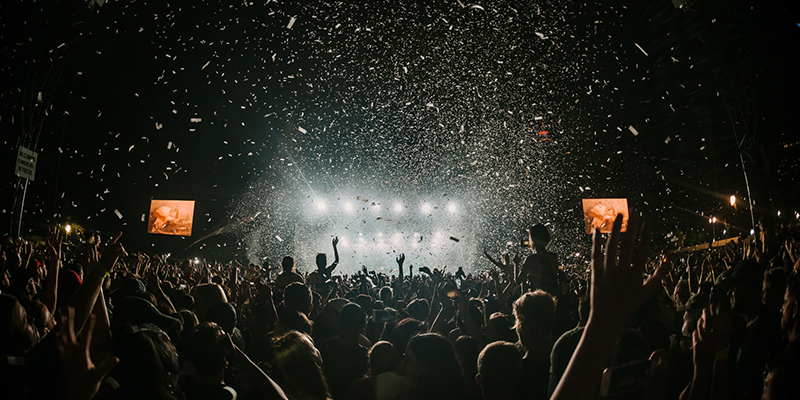 Adelaide night life.
The best suburbs for nightlife - Adelaide CBD
It's true what they say, where it's hip, it's happenin'! So, it follows that if you like to live hard/play hard – you need to find where the kids are at! West End has the beat and has been the hub of Adelaide's nighttime scene since forever. This is where you find the music venues, dance clubs, pubs, and wine bars (as well as your usual restaurants and cafes). Adelaide parties all night and there are plenty of atmospheric after dark experiences from laneways to a rooftop bar to a dance party to a boutique bar, you can find more about Adelaide nightlife here.
South Australia's capital may get a little forgotten when the big mega cities of the eastern coast can be so dominant in property prices discussion, but it cannot be underestimated for the balanced and integrated lifestyle is offers to anyone, as well as its affordable housing compared to its eastern states counterparts.
Muval can help you find the right removalists to help you get from 'A' to 'Adelaide', get a quote from our friendly team now.
Share this page on Facebook
Moving house starts here
View pricing, read reviews and book professional interstate and local removalists online.
35,000+ customers
4.8 rating
Instant pricing