Best places to live in Perth
Relocating to Perth is a big commitment if you are moving from just about any other city in Australia. So how can you decide where to look for a home that will suit your lifestyle? In this article, we'll uncover the best places to live in Perth to help you plan your west coast move.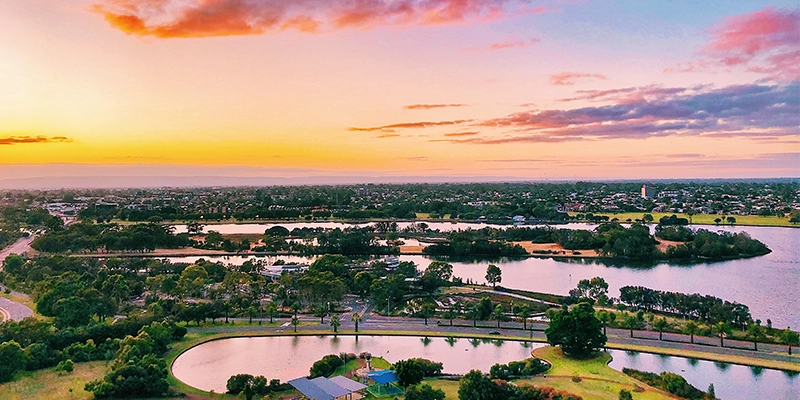 Did you know that Perth has more hours of sunlight in a day than any other Australian capital? It is the sunniest city on the planet with an average of eight hours of sunlight per day, all year 'round! Known as the most isolated Australian state capital (it's closer to Singapore than it is to Sydney), this could be what sets it apart as a special place to live! Where the red dirt meets the ocean, Western Australia has wilderness that is untouched and untamed. Perth locals have access to a myriad of natural wonders.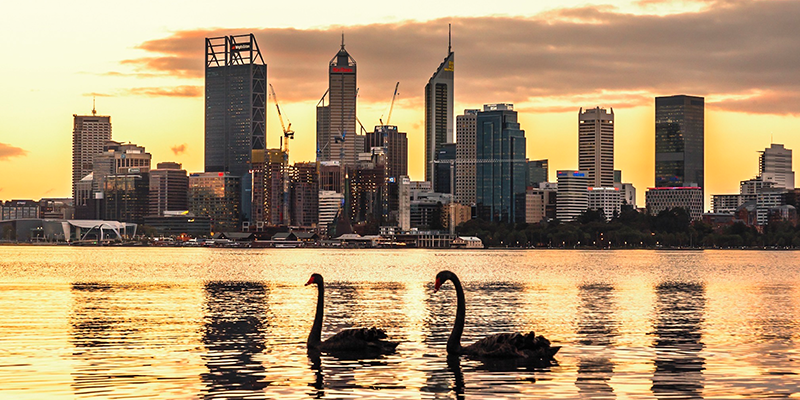 The Swan River and Perth's iconic black swans.
Perth is perfect for people seeking a laid-back coastal lifestyle – we'll help you find the best places to live in Perth to suit your vibe!
Freemantle – Freemantle (or "Freo") is almost as famous as Perth itself and is the city beach at the entrance to the mighty Swan River which winds its way throughout Perth. Featuring the maritime history of the ports and wharves that built colonial Perth there are some funky warehouse conversions that make for a trendy lifestyle on the coast. Freemantle is a little bit more expensive, with median house prices sitting at around $858,000 and units at $520,000.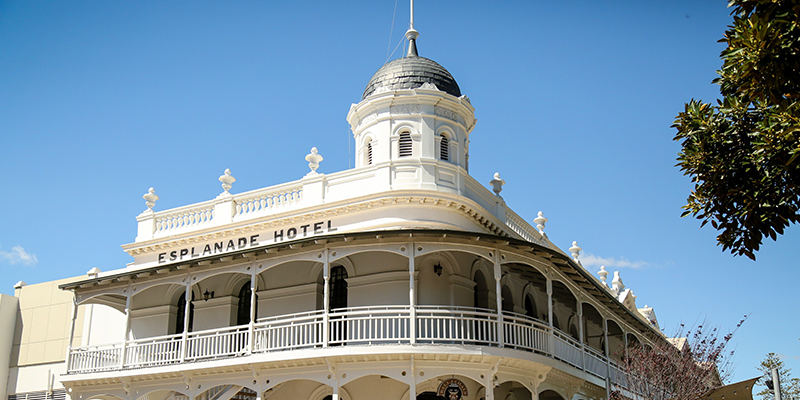 Freemantle's iconic Esplanade Hotel.
Swanbourne – As far west as you can get from Perth's city centre is the coastal suburb of Swanbourne. Beautiful sunsets, sand and ocean breezes all connected to the city with a regular train service. It's also very close to Cottesloe Golf Course.
Cottesloe – Another beach side suburb, Cottesloe could be considered the pick of them all when it comes popularity and hip, beach-side living. Popular with young people, the area is characterised by a mix of ultra-modern and historical homes.
Scarborough – 12 km from Perth city, another coastal beauty with that "laidback" vibe is Scarborough. It's foreshore has some lovely seaside restaurants and cafes. Here, you'll find a mix of apartments and established homes, popular with families and young professionals.
Rossmoyne – If you are seeking the upper bracket of property investment the Canning River suburb of Rossmoyne boasts a median house price of $1,160,000.
The best suburbs for affordable property
Wiletton - If you consider yourself a 'flipper' or you are inspired by the challenge of home renovation and decorating, the suburb of Wiletton is a perfect fit. A pocket of older homes sitting just 13km from the city, this suburb is a great place to find a house that is affordable and ready for some TLC. Some of Perth's most established and well-regarded schools are here, so many families are vying to get into the area.
Ashfield – Historically, railway workers lived in the houses here. Now, Ashfield has a great reputation for affordable housing with the median house price sitting at $455,000.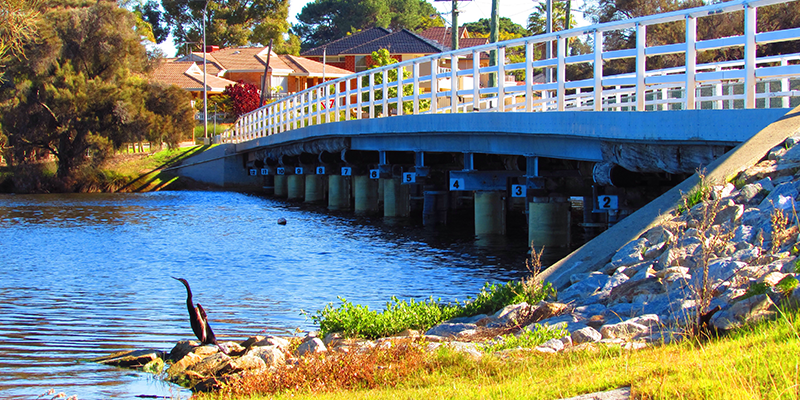 It's almost impossible to not live near water in Perth.
The best suburbs for families
Having a family brings extra requirements when it comes to finding the right place to settle. They say "it takes a community to raise a child", so we have uncovered Perth's suburbs that are considered to be family-friendly. These suburbs are rated on safety, access to schools and amenities, as well as the community lifestyle it offers.
Melville - With a collection of highly regarded schools, it is only 11 km south of the CBD. Everything you need is in close proximity including shops, cafes, and restaurants all within walking distance.
East Perth suburbs
East Perth – The affluent suburb of East Perth is sought after for its river views and its proximity to the city (8 minutes by car). Nestled between the CBD and the Swan River the median house price is $913,000 (median unit price is $570,000), but it could be worth the expense with beautifully curated parklands on every corner.
Forrestfield – this up-and-coming suburb has long-term potential as a future growth area. There is a golf course and leisure centre and many planned residential estates, making it a quiet area. It is affordable with current median house prices hovering around $380,000 making it a first choice for first home buyers and investors. A new train station, connecting it to the CBD and airport is currently in the works. The majestic Darling Ranges are on the doorstep of Forrestfield, leaving no shortage of adventures in nature.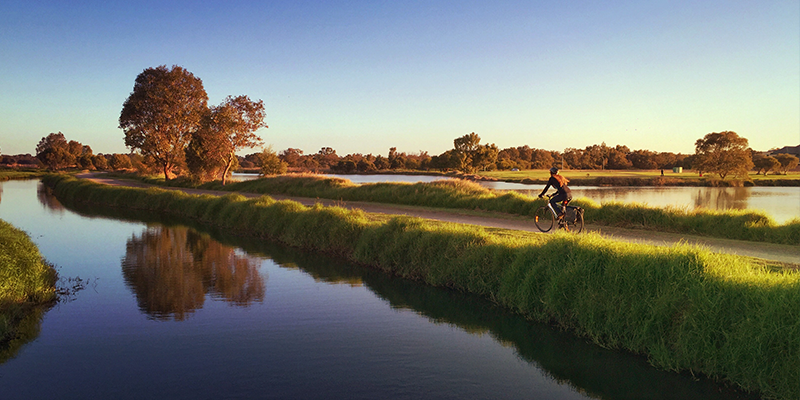 There are no shortage of natural parklands in Perth.
West Perth suburbs
Attadale – Close to the Western Australian coast and on the southern bank of the Swan River, Attadale is a magnet for family living that boasts 13 playgrounds and 40 hectares of collective parklands, two primary schools and plenty of childcare options. The river foreshore is where the life of the community blooms and is a favourite for a walk with the dog.
Churchlands – The western Perth suburb of Churchlands has a low crime rate so if security is your priority this suburb is as safe as you can get. Tree-lined streets, close to the beach, and next to Herdsman Lake, natural recreation and wildlife is in abundance. There are also great transport options and lots of schools.
Floreat – Not far from the beach or Herdsman Lake, Floreat has nature and parklands all around. Tree-lined streets host a mixture of older and newer residential properties, cafes, and pubs. Within a stone's throw is the Western Australian Athletics Stadium and Floreat Oval.
Crawley – Popular for picnics, boating, and swimming, Crawley sits on the river at Matilda Bay and is next door to Kings Park. The suburb is Only 14 minutes south-west of the city centre and median house prices sit at $815,000.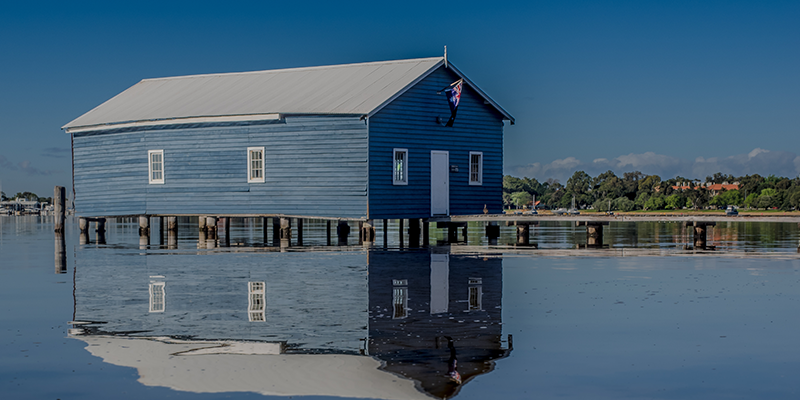 The famous Crawley Edge boatshed.
South Perth suburbs
Dalkeith – Southwest of the Perth CBD, the suburb of Dalkeith juts out into the Swan River providing beautiful scenery with plenty of riverside beaches, parks, and reserves. Blessed with an abundance of schools and sports facilities this is the place to be if you have a commitment to sporty routines. Despite the area hosting some very elite mansions it has much to offer in the way of family homes, with amazing river views.
Salter Point – Further up the Swan and into the Canning River the suburb of Salter Point, much like Dalkeith, is a jutting bend in the river's direction. It offers a clean and quiet, relaxing river life, with boutique shopping! Wetlands are the feature of the landscape with the Lagoon Conservation Area a major nature reserve.
Shelley – On the opposite shore of the Canning to Salter Point, the suburb of Shelley boasts large blocks, playgrounds, and parklands. There are schools close by and public transport to get you around – but everything you need is within reach at Shelley Hub central where you'll find food, medical, beauty and almost everything else!
Rossmoyne – Another Canning River delight, Rossmoyne has it all: primary/secondary schools and kindergartens, tennis courts and gyms, a yummy bakery, hair and beauty, and the Village Shopping Centre. Arguably though, the best activities happen along the beautiful riverbank.
North Perth suburbs
Menora – Originally designed as a garden suburb, Menora has history and heritage in its architecture and surrounding sites. Culturally Perth's Jewish community call Menora home.
Jindalee – For relaxed coastal living 40 km north of the central business district, the suburb of Jindalee is located between amazing beaches. You will be treated to community amenities, retail shopping, restaurants and cafes. There are good schools and play centres, public transport and a nearby freeway which connects it to everywhere else.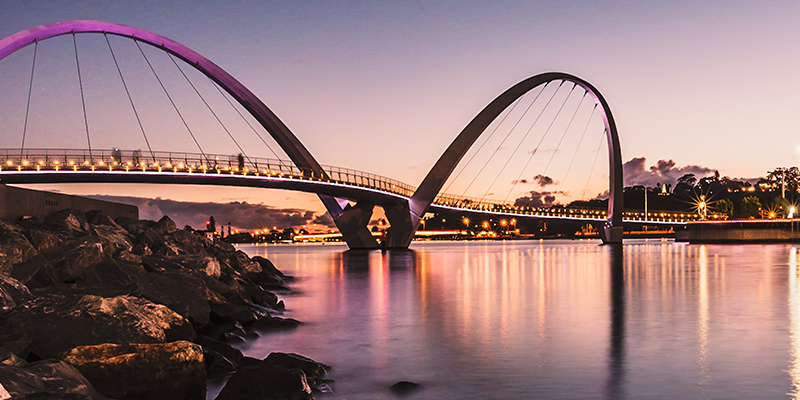 Elizabeth Quay waterfront is where you will find fine dining and culture.
Green space living
Mount Clermont – In the west Mount Clermont is known for its green energy, wide open spaces, and big, beautiful homes. There are parks and schools, great transport options, and it is very close to the WA Institute of Sport. A quaint feature is the weekend farmers market hosting local produce and handmade arts and crafts.
Rockingham – 45 minutes south of central Perth and known for its spectacular nature with environmental reserves and sandy beaches there is a lot on offer if you enjoy the great outdoors. There are lots of large blocks with big yards that are well priced compared to the neighbouring suburbs.
The best suburbs for food and drink
Perth City – If you like to dine with culture the Elizabeth Quay waterfront is the place to be. With public art and river views (you may even like to take a river cruise) there is great coffee and shopping to complete a day of strolling through the Art Gallery of Western Australia. The Reveley Bar by the river offers three separate levels of casual dining with a rooftop bar.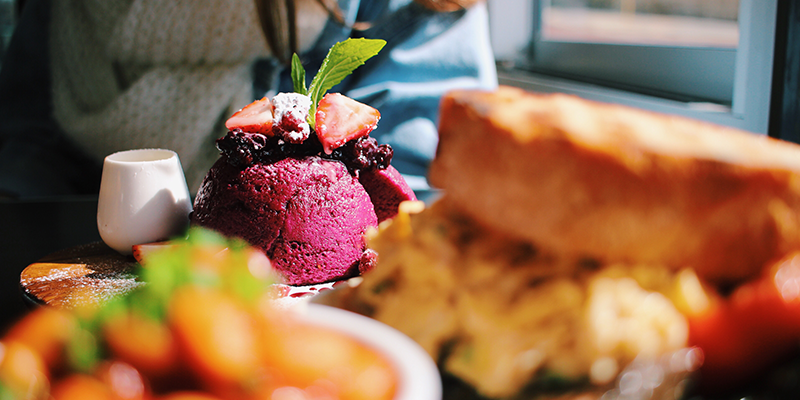 You can find great food in Victoria Park.
Victoria Park – Long considered the arts and culture centre of Perth, Victoria Park contains the Albany Highway shopping strip with the Broken Hill Hotel the pivot of the area since 1898. With shopping comes dining, coffee, and craft beer.
The best suburbs for nightlife - Perth CBD
Northbridge – Some might consider this neighbourhood 'shabby chic' due to its hip and cool vibe but being just north of the CBD Northbridge has hidden bars, designer boutique fashion, and vegan eateries. It's young at heart feel is fueled by the campus of the Perth Institute of Contemporary Arts, consequently there is plenty to do after dark with late night cafes and exclusive rum and gin bars.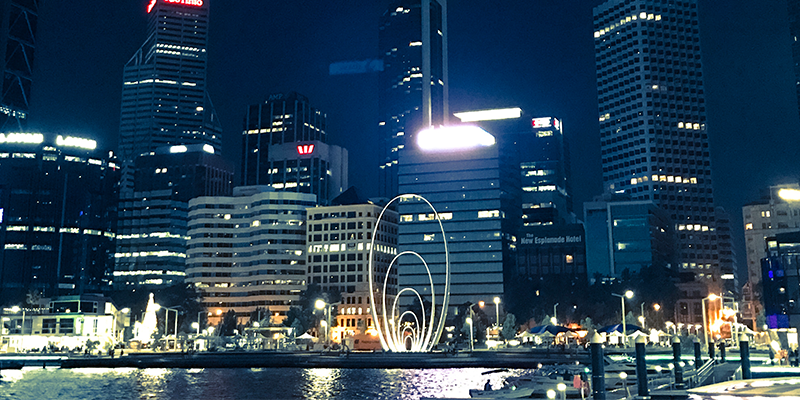 The Perth CBD is the place to be after dark.
Subiaco – This suburb is one of Perth's inner-city gems with bars and boutiques, transport, and schools. Despite being on the doorstep of the CBD, it manages to maintain a leafy local feel that enhances the dining experience. Head to the Rockby Road Strip with cozy bars and ethnic food. Other attractions include the Regal Theatre, the Sibiaco Arts Centre, and the Subi Framers Market. You can also visit "Purrrths" famous cat café!
Muval can help you find the right removalists to help you get from 'A' to 'Perth', get a quote from our friendly team now.
Share this page on Facebook
Moving house starts here
View pricing, read reviews and book professional interstate and local removalists online.
35,000+ customers
4.8 rating
Instant pricing