Moving to Western Australia
Relocating to Western Australia, specifically the vibrant city of Perth, can be both thrilling and overwhelming. Possibly the most isolated city in the world, moving to Perth offers a unique experience for those seeking a change.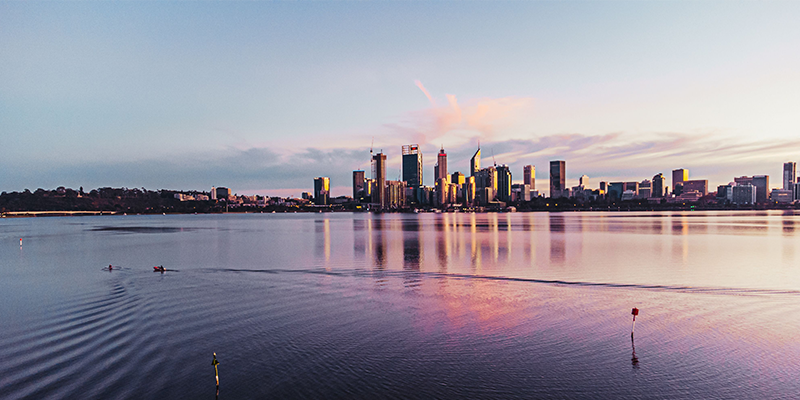 Nestled along the breathtaking coastline of the Indian Ocean, this metropolis is the gateway to vast Western Australia, renowned for its scenic landscapes and natural wonders. Although living in Perth, or a Perth suburb, presents a remarkable opportunity to immerse oneself in the laid-back lifestyle and embrace the warm climate, it's essential to acknowledge the challenges and considerations that come with residing in one of the most geographically isolated cities of Australia.
All you need to know about moving to the West Coast!
We'll take an in-depth look at various aspects such as the captivating natural beauty, including the serene Swan River and pristine sandy beaches, as well as the climate, lifestyle, housing prices, and job opportunities. Our goal is to equip you with the necessary information to make an informed decision about whether moving to Western Australia, with its abundance of national parks and idyllic coastal landscapes, is the right choice for you.
Quicklink jump menu:
Western Australia - Major Cities and Towns | Perth and Surrounds | The West Coast of Australia | The WA Landscape | The Outback | The Kimberley | Finding a home in Western Australia | The cost of buying in the south west corner | Costs of moving to WA from ... | How to get to WA | How to move to WA - a checklist | Working and Living in WA | Cost of living in WA | Explore WA | The weather in WA | Pet Relocations | Need storage in Perth?
WA at a glance
The largest state in Australia, is a haven for natural beauty and is known for its awe-inspiring landscapes and pristine beaches. The state boasts an array of remarkable features, including the majestic Swan River, which adds a touch of serenity to the vibrant cities and towns. It is also home to captivating national parks that showcase the region's diverse flora and fauna. With its vast coastline adorned with sandy beaches, this state offers a paradise for beach enthusiasts and nature lovers alike.
2021 AUSTRALIAN BUREAU OF STATISTICS CENSUS STATS
The demographics:
| | |
| --- | --- |
| Population | 2,660,026 |
| Median age | 38 |
| Number of families | 703,130 |
| Number of daily commuters | 995,721 |
| Number of private dwellings | 1,147,872 |
| Average number of motor vehicles per dwelling | 1.9 |
| Median weekly household income | $1,815 |
| Median weekly personal income | $848 |
| Total people attending educational institutions (preschool to tertiary) | 172,239 |
Western Australia – Major Cities and Towns
Is Western Australia a good place to live?
Perth, the capital city of WA, is a sought-after destination defined by the picturesque Swan River (east) and King's Park (west). It offers a vibrant cultural scene, dining options, shopping centres, and stunning beauty along the Indian Ocean. While housing prices can be high, it provides excellent amenities and transport.
The South West region attracts those seeking a beach lifestyle. With stunning beaches and a variety of water-based activities, it offers a vibrant nightlife. Bear in mind affordable housing near the coast can be challenging.
The Kimberley region showcases breathtaking landscapes and a laid-back lifestyle. It offers a unique experience and proximity to natural wonders. The tropical climate requires consideration, as cyclones can occur during the wet season.
Broome, located in the North West, is known for its tropical paradise, beauty, and access to the Indian Ocean. Beachside living comes at a premium cost, and the wet season brings cyclones.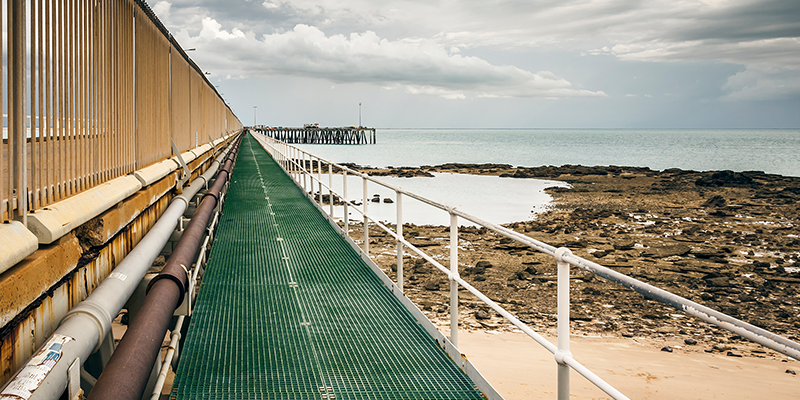 Broome is in the north west of Western Australia
Margaret River, nestled in the South West, offers a relaxed life, thriving business community, and stunning beaches. Housing prices can be high, particularly in desirable areas.
Experience vibrant Fremantle, known for its rich heritage, cultural events, and beaches. It provides a unique atmosphere and access to amenities.
Consider your preferences and priorities when deciding if WA is the right place for you.
Perth and surrounds
Moving to Perth, one of the most geographically isolated cities, offers a fantastic lifestyle change. Located on the Swan River and near King's Park, it provides a range of amenities, shopping centres, and housing options.
Perth's city centre offers a vibrant urban experience. The city beach and suburbs provide a laid-back atmosphere. Public transport is accessible, making it convenient to explore both the Perth CBD and the outer metropolitan area.
The fourth-largest city in Australia offers a mix of urban and suburban living. While it may not have the same bustling atmosphere as larger cities, it provides a more relaxed and community-oriented environment.
Despite being an isolated, smaller city itself, it's well-connected to other major cities through transport links. The metro area offers a diverse range of cultural experiences, and smaller cities within the region provide unique attractions. Housing prices vary across different areas, so careful consideration is necessary when finding a suitable house.
Consider the factors of expense and location preferences when deciding to make the move.
The West Coast of Australia
Moving from interstate to the many coastal towns along the vast western coast offers a fantastic opportunity for those seeking a relaxed, beachside lifestyle. With so many towns to choose from, there is a wide range of lifestyle options available to suit different tastes and budgets.
Rottnest Island is a popular destination for those seeking a laid-back beach lifestyle. The island is located off the coast of Perth in the Indian Ocean and is known for its Quokkas, crystal-clear waters, and abundant marine life. It's a perfect place for beach lovers and outdoor enthusiasts to enjoy a serene and idyllic environment.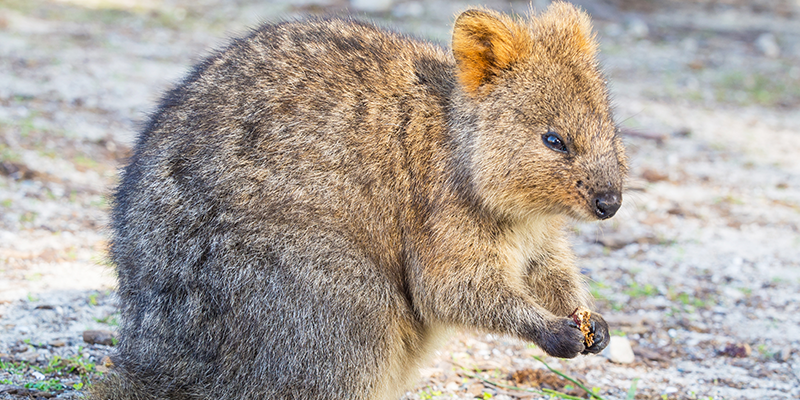 Quokkas are only found on Rottnest Island off the coast of the mainland of Western Australia
Broome is another popular coastal town, located in the northwest. The town is known for its stunning beaches, including the famous Cable Beach, with its white sand and turquoise waters. Broome offers a tropical atmosphere and is a gateway to the breathtaking Kimberley region, with its rugged landscapes best beaches and ancient First Nations rock art.
Exmouth, situated on the Coral Coast, is a coastal town renowned for its beautiful beaches and vibrant marine life. It's the gateway to Ningaloo Reef, a World Heritage-listed site, where visitors can snorkel or dive with whale sharks, manta rays, and an array of colourful fish. The town also offers a relaxed coastal lifestyle and stunning natural surroundings.
Albany, located on the southern coast that offers a mix of beaches, rocky shores, and towering cliffs, providing endless opportunities for beach walks and exploring the beauty of the region. Albany is also rich in history and has a charming town centre.
Bunbury is another coastal town, situated in the southwest region of Western Australia. It boasts immaculate beaches, including the popular Back Beach, where surfers and beachgoers can enjoy the waves of the Indian Ocean. Bunbury offers a relaxed coastal lifestyle with a range of amenities and attractions, including shopping centres, cafes, and restaurants.
Geraldton, located on the Batavia Coast, is a coastal town known for its beautiful beaches and outdoor activities. With its favourable wind conditions, Geraldton attracts windsurfers and kite boarders from around the world. The town also offers a thriving arts and culture scene, with galleries and festivals showcasing local talent.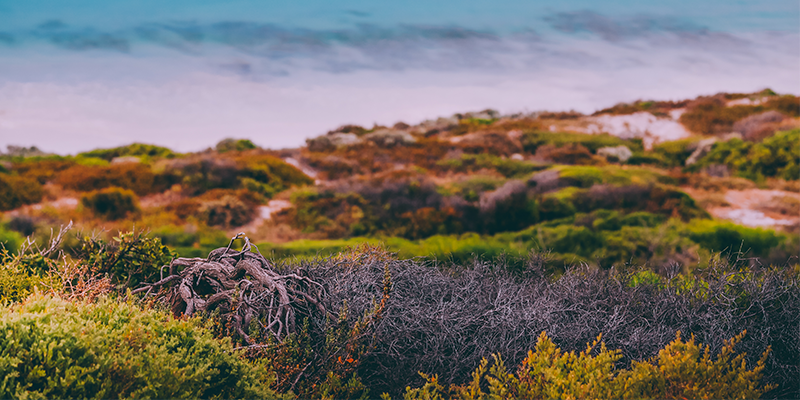 The Indian Ocean lines the entire coast of the state of Western Australia

The WA Landscape
Moving from interstate and living in one of the many country towns throughout WA offers a unique way of life and a chance to escape the hustle and bustle of the city. From charming rural towns to thriving regional centres, there are plenty of options to choose from, each with its unique benefits and attractions, such as the stunning Swan River and the picturesque King's Park.
Bunbury, also known as the "City of Three Waters," is a hidden gem nestled in the heart of the South West region. It's a bustling hub of culture, modern art, and delicious food, with a thriving cafe scene and a year-round calendar of festivals and events. The city is surrounded by beautiful beaches along the Indian Ocean, such as Back Beach and Koombana Bay, where residents and visitors can enjoy the sun, sand, and surf. With a strong sense of community and a welcoming atmosphere, Bunbury is the perfect place to raise a family or to settle down and enjoy a quieter pace of life. Plus, with easy access to the nearby major cities of Perth and Margaret River, you're never far from the action.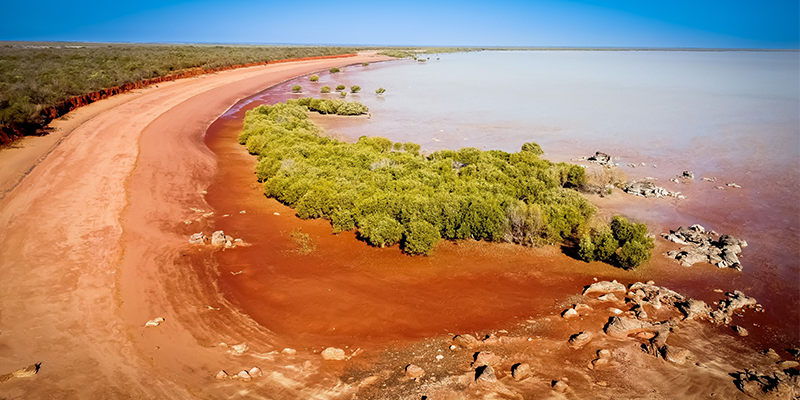 Coastline of Roebuck Bay, Broome
Have you heard of Denmark, the Jewel of the South Coast? It's a charming town located in the Great Southern region, known for its beautiful parks and gardens, stunning historical buildings, and vibrant arts scene. The town has a rich history dating back to the early 1900s, and there are plenty of opportunities to explore its past, including visiting the Denmark Historical Society Museum. The community in Denmark is tight-knit and friendly, with a strong focus on sustainable living and supporting local businesses. Its location is just a short drive from the breathtaking beaches of the Southern Ocean and the famous Valley of the Giants, there's plenty of opportunity for outdoor adventures.
Known for its rich history, Fremantle is home to several beautifully preserved heritage buildings and museums, including the Fremantle Prison and the Western Australian Maritime Museum. The city also boasts a thriving arts and cultural scene, with regular events and festivals showcasing local talent. Fremantle offers a relaxed, laid-back life with easy access to the stunning beaches and the vibrant atmosphere of the city beach and Fremantle Markets. The cost of living in Perth is relatively affordable, making it an attractive option for those seeking a comfortable lifestyle without breaking the bank.
Rockingham is known for its rich history and natural beauty. The city is surrounded by stunning beaches, such as Rockingham Beach and Shoalwater Bay, where visitors can enjoy swimming, snorkelling, and interacting with the local marine life. Rockingham offers a peaceful and relaxed lifestyle, with excellent facilities such as top-rated schools, shopping centres, and medical facilities. The the city centre has a vibrant arts and culture scene, with numerous galleries and exhibitions showcasing the works of local artists. Rockingham is also a great place for nature lovers, with plenty of parks and nature reserves to explore, including the beautiful Point Peron.
Kalgoorlie, in the Goldfields region, is a vibrant and charming town that offers a unique blend of history, natural beauty, and modern amenities. The town is home to a range of cultural and historical attractions, including the Super Pit and the Museum of the Goldfields. Kalgoorlie has a strong sense of community and a thriving arts scene, hosting a range of events and festivals throughout the year, such as the annual Arts Festival and the iconic Kalgoorlie Cup. With a low cost of living and a relaxed lifestyle, Kalgoorlie is the perfect place to call home for those seeking a blend of urban convenience and rural charm.
The Outback
Moving from interstate and living in one of the many outback towns in WA offers a unique existence where the coast in the west meets the desert from the east. Outback towns offer their own lifestyle where residents can live in a close-knit community and enjoy the peace and tranquillity of the vast, open spaces with fewer people.
Kalgoorlie is a thriving mining town located in the heart of the Outback. It is a regional centre with excellent healthcare, education, and community facilities. Kalgoorlie offers plenty of job opportunities in the mining and agricultural sectors, and the town has a range of sporting and recreational facilities.
Karijini National Park is WA's second largest national park
Leonora is a charming outback town located in central WA, known for its rich history and heritage. The town offers a relaxed lifestyle with excellent healthcare, education, and community facilities. Residents can explore the stunning desert landscapes and enjoy the unique experience of living in the remote Outback.
Nullarbor is a small town located in the heart of the Nullarbor Plain, known for its vast, open spaces and stunning natural beauty. The town is remote, and living here can be challenging, but for those who love the outdoors and a slower pace of life, Nullarbor is an excellent choice.
Meekatharra is a small town located in northwestern Western Australia, known for its beauty, rich First Nations culture, and historic buildings. The town offers a relaxed lifestyle with excellent healthcare, education, and community facilities. Meekatharra is also a hub for the mining industry, and there are plenty of opportunities for employment in the resources sector.
Carnarvon boasts a rich history and a close-knit community. Known for its beautiful beaches and fertile land, this tranquil town embraces its agricultural roots, with farming playing a significant role in its economy. Visitors can soak up the peaceful ambiance as they explore the streets lined with charming country-style buildings.
The Kimberley
Living life "up north" in the top end of WA is a particular experience that offers a tropical lifestyle with stunning natural beauty, rich culture, and an array of outdoor activities.
The Kimberley region, is a paradise for nature lovers and adventure seekers. From the breathtaking beauty of the Kimberley coastline to the rugged landscapes of the Purnululu National Park, there's no shortage of outdoor activities to enjoy. But that's not all - Broome is also a cultural hub, with a vibrant arts scene and a rich indigenous heritage to explore. From fresh seafood to delicious tropical fruits, the local cuisine is a feast for the senses. Plus, with a growing economy and excellent infrastructure, Broome offers a great quality of life for both families and young professionals. !
Further up the Kimberley is the stunning beauty of untouched landscapes in one of WA's most remote regions. Derby and Kununurra are just a couple of the towns where you can experience this unique lifestyle, and it's unlike anything you've ever experienced. The relaxed, laid-back lifestyle here is like no other, and residents can easily get lost in the beauty of the area. What's more, you can immerse yourself in the rich culture and history of the indigenous communities that call the Kimberley home. If you're looking for a life-changing experience, the Kimberley is the place to be.
One of the main benefits of living in the top end of WA is the tropical climate, where residents can enjoy warm weather all year round. The region also offers plenty of opportunities for outdoor activities, including swimming, snorkelling, fishing, camping, and hiking. It is also known for its diverse wildlife, including kangaroos, wallabies, crocodiles, and sea turtles. However, living in the top end of Western Australia does come with its challenges. The tropical climate can bring severe weather, including cyclones and floods. The remote location of many towns in the region can also mean limited access to healthcare and other essential services.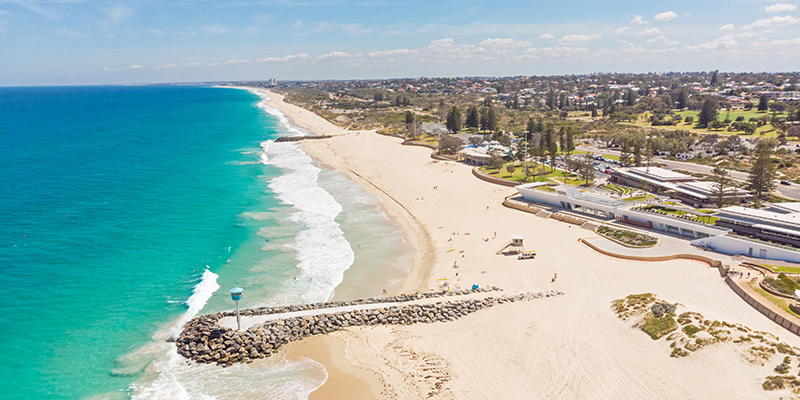 Aerial view of City Beach
Finding a home in Western Australia
Finding a home in WA to move into from interstate can be a daunting task, but with some research and planning, the process can be relatively straightforward. There are several factors to consider when looking for a home in WA, including location, budget, and your individual needs and preferences.
One of the first steps in finding a home in WA is to research the different regions and towns throughout the state. Each area offers its unique lifestyle and amenities, and it's essential to find the place that best suits your needs and preferences. You may want to consider factors such as access to healthcare, education, public transport, and outdoor activities when selecting a location.
Once you have identified the region or town you want to live in, you can start looking for suitable properties. Many real estate websites list properties for sale or rent in WA, allowing you to search based on your budget, location, and other preferences. You can also consider working with a local real estate agent who can help you find properties that meet your needs.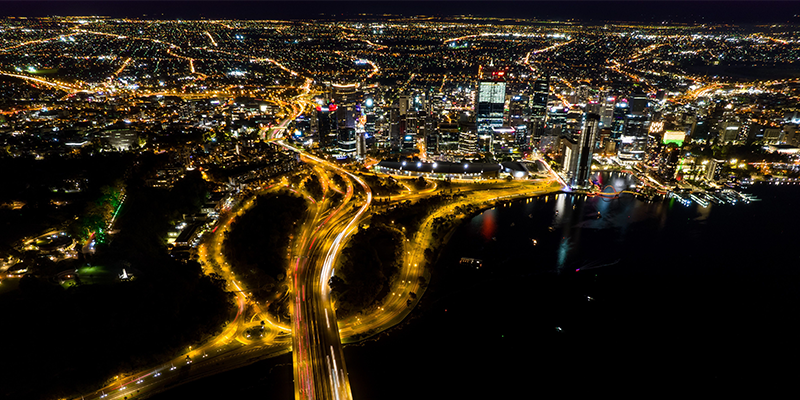 Perth at night
Once you have found a property that meets your needs and preferences, you will need to go through the process of purchasing or renting the home according to the local laws of WA and the area you are moving to. This may involve working with a solicitor or conveyancer to navigate the legal requirements, such as contracts and transfer of ownership.
Is it worth to the west coast? Whether or not it's worth moving to WA depends on your personal circumstances, preferences, and goals. WA offers a diverse range of opportunities and experiences, from its stunning natural beauty to its vibrant cities and strong economy. The state is known for its high standard of living, excellent healthcare and education systems, and a relatively low crime rate.
Is it cheap to live in Western Australia? The cost of living in Perth can vary depending on the location and lifestyle you choose. While certain regions and areas may have higher living expenses, there are also options for more affordable living. Rent prices, for example, can vary significantly depending on the area and the type of property. It's advisable to research and compare rent prices in different regions to get an idea of the median price range. Additionally, factors such as transportation, groceries, and utility costs should be considered when assessing the overall cost.
The cost of buying in the south west corner
The cost of buying a home in the Perth CBD area can vary depending on several factors, including location, size, and condition of the property. Perth is known to have a diverse residential housing market, with a range of options available to buyers. The city itself offers a mix of properties, from apartments in the city centre to spacious houses in the suburbs. Additionally, the outer metropolitan area provides opportunities for those looking for a quieter lifestyle in smaller cities and towns.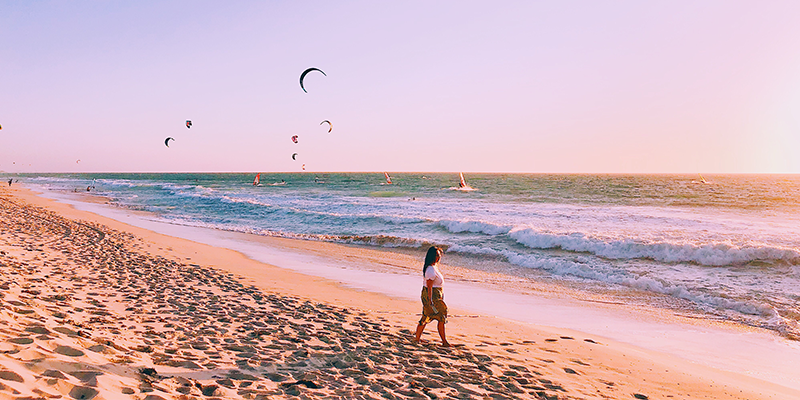 There are unlimited beaches to explore
Accessibility is also a significant factor contributing to the demand for housing in Perth and its surrounding areas. The city has a well-developed transport network, including highways, public transportation, and airports, making it easy for residents to commute and travel within the region.
The cost of buying a home in the Perth metropolitan area can be influenced by various factors. In general, housing prices in the city and its suburbs tend to be higher compared to the outer metropolitan area. However, there are affordable housing options available, particularly in the suburbs and smaller towns.
One of the benefits of buying a home in Perth and its surrounding areas is the access to amenities and services. The city boasts a wide range of educational institutions, healthcare facilities, shopping centres, and recreational areas, ensuring that residents have convenient access to essential services and recreational activities.
While the city offers an extensive range of amenities, it can also experience periods of high demand, resulting in competitive bidding and limited availability of properties in certain areas. Additionally, it's worth noting that Perth's climate is characterised by hot, dry summers and mild, wet winters, which may influence the liveability of certain regions.
Buying a home in the Perth metropolitan area can be a wise investment, but it's crucial to carefully consider the cost, demand, and accessibility of the region before making a purchase. Consulting with a local real estate agent can provide valuable insights social assistance and guidance to help you navigate the housing market and find a home that suits your needs and budget.
Renting
Renting a property is a popular option for those who are not yet ready to buy or prefer the flexibility of renting. The state offers a variety of rental options, including houses, apartments, townhouses, and shared accommodation.
Houses for rent can be found in both urban and suburban areas, catering to different preferences. Renting a house provides ample space and privacy, making it an ideal choice for families or those who prefer a quieter living environment. The rental prices for houses vary depending on the location and size of the property.
Apartments and townhouses are also sought-after rental options, particularly in cities like Perth. These properties offer a convenient location, with access to amenities such as public transport, shopping centres, and recreational facilities. Renting an apartment or townhouse can be more affordable than renting a house and may appeal to individuals or couples seeking a low-maintenance lifestyle.
Shared accommodation is a common choice, especially for students or those on a budget. Shared houses and apartments allow tenants to split the rent and utilities, reducing individual costs. While shared accommodation may involve sacrificing some privacy, it provides an affordable housing solution.
WA also has options for student accommodation, with universities and colleges offering on-campus housing or partnering with private providers. These accommodations often provide a supportive environment for students, offering easy access to campus facilities and fostering a sense of community.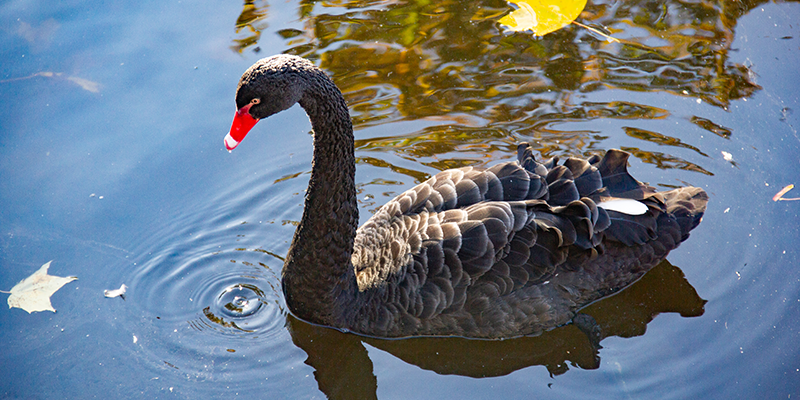 Perth is characterised by the abundance of black swans that call WA their home
One of the advantages of renting is the variety of housing options available to suit different lifestyles and budgets. Whether you're looking for an affordable apartment, a cozy townhouse, or a spacious house, there are rental properties to cater to your needs. Rental terms also vary, allowing flexibility with short-term or long-term leases.
Renting a property allows you to enjoy desirable locations without the financial commitment of buying. Whether it's a beachside apartment or a centrally located townhouse, renting provides access to the region's amenities and services.
However, there are considerations when renting. The competitive rental market, especially in popular areas like Perth, may make it challenging to secure a desired property. Additionally, tenants may need to comply with rules and regulations set by landlords or property managers, including periodic inspections.
Renting provides a flexible and accessible housing option, whether you're looking for temporary accommodation or a long-term rental, the state offers a range of choices to suit different preferences and budgets.
Short-stay accommodation
Utilising short-stay accommodation when first moving to WA from interstate can offer several benefits. It provides a temporary home while you search for a more permanent rental or purchase, allowing you to explore different areas and experience the region. Short-stay accommodation is flexible, with shorter lease terms and quick move-in options, which is advantageous when you need to settle in swiftly. Moreover, short-stay accommodations often provide convenient amenities and services, such as cleaning and concierge assistance, ensuring a comfortable transition to your new home.
Costs of moving to WA from …
To get a quote for your own circumstances visit Muval's Moving House Estimator
How to get to WA
Plane
Fasten your seatbelts and prepare for an exhilarating journey. Moving to WA from interstate by plane is an adventure waiting to unfold. As you disembark, the refreshing coastal breeze will greet you, and you'll sense the charm of this remarkable state. The panoramic views will captivate your senses, from the modern skyline of Perth to the pristine beaches along the Coral Coast.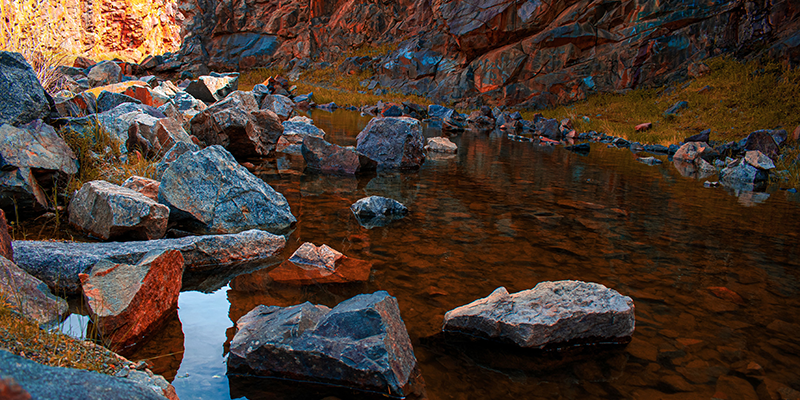 There is an abundance of natural beauty
During your flight, you'll marvel at the vastness of the Outback, an awe-inspiring landscape that stretches as far as the eye can see. The aerial vistas will reveal the rugged beauty of the Kimberley region, with its dramatic gorges and cascading waterfalls. As you touch down and embark on your exploration, you'll encounter the warmth and hospitality of the locals, eager to make you feel at home. Whether you choose the vibrant city or the tranquil coastal communities, you'll discover a place where your dreams can take flight.
Link Airways
Jetstar
Qantas Airways
Virgin Australia
Regional Express
Bus
Embarking on a journey to WA from interstate by bus presents an economical and hassle-free alternative for those who prefer not to drive. Various bus companies operate routes from major cities like Sydney and Melbourne, ensuring convenient options for travellers. It's essential to consider the cost of tickets, which may vary based on seasonal fluctuations and demand. Although logistical factors such as limited luggage capacity and longer travel durations compared to flying or driving can arise, the chance to traverse scenic routes and immerse yourself in the country's natural splendour can make the adventure all the more rewarding.
Greyhound Australia
Murrays Coaches
Coach Link
Train
Exploring the breathtaking landscapes while moving from interstate by train offers a convenient and memorable experience. Along the way, you can immerse yourself in the beauty of expansive open spaces.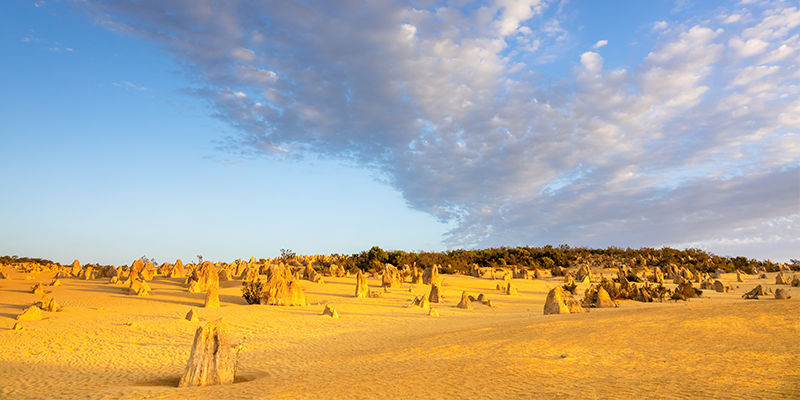 The Pinnacles Desert
If you're starting your journey from Adelaide you'll have the opportunity to witness the stark beauty of the Australian Outback and the fertile agricultural lands of South Australia. The train continues its passage through the arid Red Centre, expect awe-inspiring views of rugged terrain, vast open spaces, and unique flora and fauna.
Traveling by train from Darwin provides an incredible opportunity to explore the Top End of Australia. The train takes you through the vast wilderness of the Northern Territory, with its rugged terrain, stunning waterfalls, and diverse wildlife.
Beyond the captivating landscapes, train travel offers a chance to relax, unwind, and savor the journey. With comfortable seating, onboard dining options, and knowledgeable staff, the train journey is an experience to be cherished.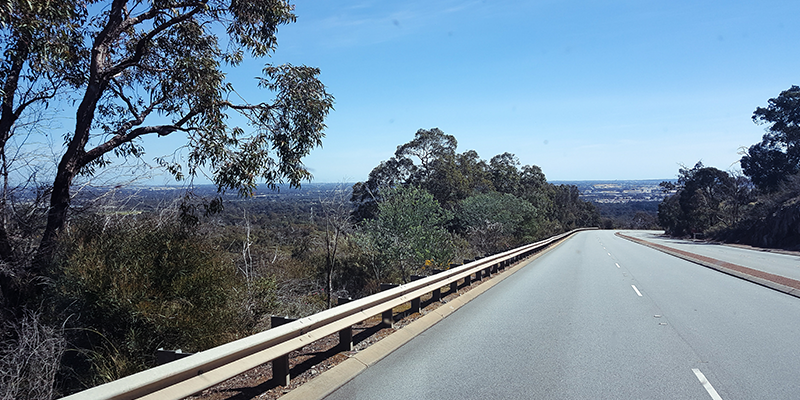 Driving to Western Australia from any other state will be a journey of a lifetime
Car - Scenic routes to take to Western Australia …
Embarking on a road trip from interstate can be an exhilarating adventure that allows you to discover the diverse and awe-inspiring landscapes of Australia's west coast. As you cross the border you'll be greeted by rolling hills, expansive plains, and breathtaking coastal views. Along the way, you can explore charming towns like Margaret River, Albany, and Broome, each offering unique attractions, pristine beaches, and rich culture. Continuing your journey north, you'll have the opportunity to immerse yourself in the rugged beauty of the outback or experience the tranquility of the southwest region.
Traveling by car can be a thrilling and adventurous option. While it may take longer than flying, the journey itself can be just as rewarding as the destination. Of course, it's essential to consider the costs involved, including fuel, food, and accommodation along the way. It's important to budget for potential expenses such as vehicle maintenance, unexpected repairs, and any tolls or permits required for specific roads.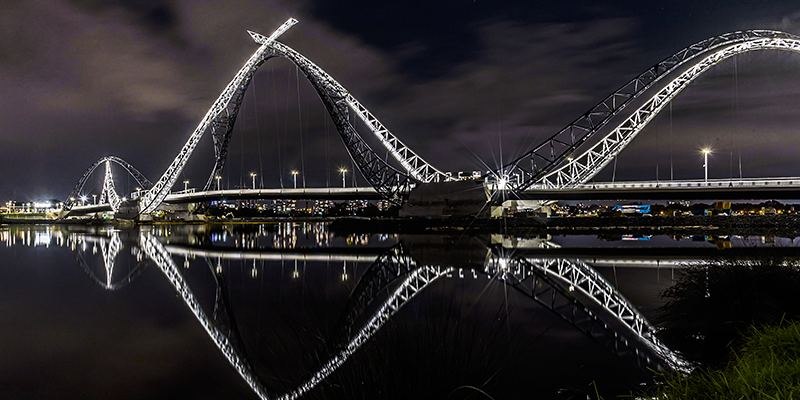 The Matagarup Bridge over the Swan River
To save money on food, consider packing a cooler with snacks and drinks, allowing you to avoid expensive convenience stores and dining options. Accommodation-wise, camping or staying in budget-friendly motels can help keep costs down, but be sure to account for camping equipment or sleeping bags if necessary.
Before hitting the road, it's crucial to ensure your vehicle is in good condition by getting it serviced. Having an emergency fund for unexpected expenses is also wise.
Thrifty
Avis
Budget
Hertz
Europcar
How to move to WA - a checklist
Cost of living and housing: When moving to a new city, there are various costs you need to take into consideration. Firstly, the cost of moving really does depend on where you are moving from and to and what you are moving. Then you need to consider the cost of living, and while the cost of living in WA is generally affordable, housing prices vary depending on the location, but many areas offer a range of affordable options, from apartments to houses.
A canola crop in Western Australia
Job market: WA has a diverse economy with strong industries such as mining, oil and gas, agriculture, and construction. There are plenty of job opportunities across a range of industries, and the state's low unemployment rate is a testament to its strong economy and thriving job market.
Transportation options: WA offers various transportation options, including buses, trains, taxis, and ride-sharing services. The state's major cities like Perth, Fremantle, and Broome also have extensive public transportation systems, making it easy for residents to get around.
Climate: WA is known for its diverse climate, ranging from Mediterranean in the south to tropical in the north. Summers can be hot and dry in some regions, while coastal areas offer a milder climate and beautiful beaches to enjoy year-round.
Neighbourhoods: From vibrant urban hubs to peaceful coastal communities, WA offers a range of neighbourhoods to suit different lifestyles. Whether you're looking for a close-knit community or a bustling city atmosphere, there is a neighbourhood to suit your needs.
Education and childcare: Western Australia has a strong education system, with a range of options for both primary and secondary education. The state also offers various childcare options, including daycares and after-school care programs, ensuring that families have access to quality education and care for their children.
Healthcare options: Western Australia has a well-established healthcare system, with public and private hospitals and clinics located throughout the state. Residents can access a range of medical services, including general practitioners, specialists, and emergency care, ensuring that their healthcare needs are met.
Cultural attractions: Western Australia is home to a range of cultural attractions, including museums, art galleries, and theatres. The state is also known for its vibrant music and arts scene, with plenty of festivals and events taking place throughout the year, offering residents a rich cultural experience.
Local laws and regulations: Western Australia has its own set of laws and regulations, which residents must follow. These include rules around driving, smoking, and alcohol consumption. It's essential to be aware of local laws and regulations to avoid any legal issues while living in the state.
Cost of living and housingJob market
Transportation options
Climate
Neighbourhoods
Education and childcare
Healthcare options
Cultural attractions
Local laws and regulations
> Find an interstate removalist
> Muval Moving Guide
> The Ultimate Moving Boxes Price Guide
> What is a Cubic Metre?
> Moving House Checklist - Change of Address
> How to Safely Pack Your Artwork for Your Move
After you move
Making connections and building new friendships is an exciting part of settling into Western Australia. Engage in community events, join local clubs, and attend social gatherings to meet like-minded individuals. Creating a network of friends will help you feel more connected to your new home and provide a support system as you navigate this new chapter in your life.
Exploring employment opportunities in Western Australia is crucial to establishing yourself professionally. Research the local job market, network with professionals in your field, and consider attending career fairs and industry events. Taking proactive steps to find employment will increase your chances of success and open doors to new and exciting opportunities.
Arranging utilities is an important task after your move to Western Australia. Ensure that you set up your electricity, gas, and water accounts promptly to guarantee uninterrupted access to these essential services. Don't forget to organise internet and phone services as well, as staying connected with friends and family is crucial. Remember to update your address with relevant authorities, including banks and other essential service providers, to ensure a smooth transition.
Familiarising yourself with the local area is key to embracing your new surroundings. Explore the diverse attractions, sample local cuisine, and discover unique shops that reflect the character of Western Australia. If you're relocating for work, research nearby amenities and find out about popular lunch spots and after-work hangouts. Taking the time to get to know your neighbourhood will help you feel more at home.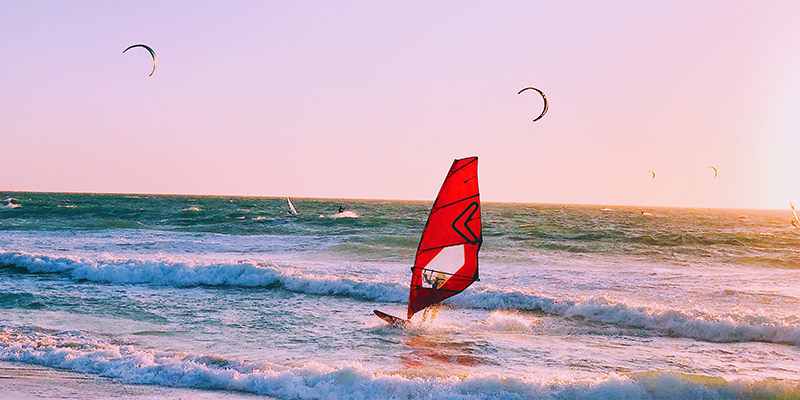 Finding new hobbies can be fun
Understanding the driving regulations, driver's license requirements, and vehicle registration procedures in Western Australia is essential if you plan on driving. Educate yourself on the local traffic rules, obtain a Western Australia driver's license if needed, and ensure your vehicle registration is up to date. It's also important to familiarise yourself with the state's healthcare system and locate healthcare professionals in your area. Research local doctors, dentists, and other healthcare providers to ensure you have access to quality care when needed.
Finally, discover your own little haven in Western Australia. Whether it's a tranquil park, a stunning beach, or a captivating cultural attraction, find a place that brings you joy and a sense of peace. Exploring the hidden gems of your new community will contribute to a sense of belonging and make Western Australia truly feel like home. So go out and embrace the adventure of discovering your happy place in this beautiful state.
> Moving interstate? Car registration and drivers' licence essentials
Working and living in WA
Moving to WA opens up a world of possibilities, with a range of lifestyle options to suit every preference. Along the coast, you'll discover breathtaking beaches and coastal towns where you can bask in the sun, indulge in water sports, and enjoy beachside cafes. Perth, the capital city, offers a vibrant urban lifestyle with a thriving arts scene, eclectic dining options, and a plethora of historical buildings that tell fascinating stories of the region's past.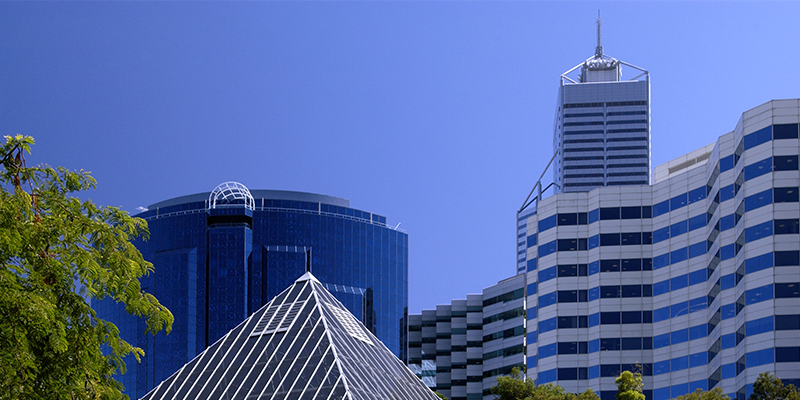 The cost of living will be higher closer to the Perth CBD
If you prefer a more laid-back and close-knit community, Western Australia's regional areas offer a sense of tranquility and connection to nature. You can immerse yourself in the charm of country living while still enjoying access to essential amenities. Up north, the stunning landscapes of the Kimberley region beckon, where you can witness ancient gorges, majestic waterfalls, and experience the unique Indigenous culture that enriches the area.
Western Australia provides abundant job opportunities, particularly in sectors such as mining, agriculture, tourism, and healthcare. Whether you're seeking a working holiday adventure or long-term employment, the state offers a diverse and thriving job market. Finding employment is made easier by the state's strong economy and the presence of various industries.
When it comes to beach safety, Western Australia prioritises the well-being of beachgoers. It's important to familiarise yourself with the local beach safety guidelines, such as understanding the surf conditions, observing signage and flags, and swimming in patrolled areas. Western Australia's stunning coastline provides ample opportunities for coastal exploration, but it's crucial to prioritise safety and follow the advice of lifeguards and local authorities.
Building new friendships in Western Australia is an exciting part of starting fresh. Embrace the welcoming nature of the locals, join community groups, and participate in social activities to meet like-minded individuals. Western Australia offers a diverse and inclusive community, providing opportunities to connect and forge lasting friendships.
In addition to its natural beauty, Western Australia boasts a rich history reflected in its many historical buildings. From the grand architecture of Fremantle Prison to the heritage-listed buildings in Albany, there are countless opportunities to explore and learn about the state's past. Embark on a journey through time as you visit museums, historical sites, and cultural landmarks that showcase the vibrant heritage of Western Australia.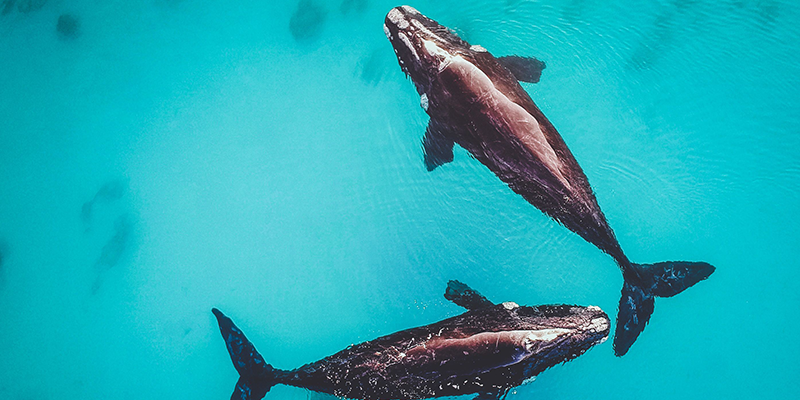 Humpback Whale watching at Dunsborough
Finding a house in Western Australia is an exciting venture, with a variety of options to suit different lifestyles. From modern apartments in the heart of the city to spacious family homes in suburban neighbourhoods, you'll find a range of housing choices. The real estate market caters to various budgets and preferences, allowing you to find a comfortable and welcoming place to call home.
As you settle into Western Australia, take the time to enjoy the beautiful surroundings, connect with the local community, and seize the abundant job opportunities.
Cost of living in WA
WA encompasses diverse regions.The metropolitan areas generally have higher expenses due to the demand for housing and expensive city amenities. Coastal regions can also be relatively costly, particularly in popular tourist destinations along the stunning coastline. In contrast, the country and outback regions often offer more affordable living, although it's essential to consider the limited jobs and access to services in these areas. The northern parts of WA may have varying costs depending on remoteness and accessibility. It's crucial to conduct thorough research and consider your lifestyle preferences when deciding where to reside in WA.
Working in WA
Working in WA can present diverse opportunities depending on the region you choose. The state's economic landscape is characterised by various sectors. The metropolitan area of Perth, known for its vibrant business scene, offers a wide range of corporate opportunities. The mining boom has fueled significant job prospects in the mining industry, especially in resource-rich regions such as the Pilbara and the Goldfields. Other cities across WA like Albany and Bunbury, also provide employment opportunities in various sectors, including hospitality, tourism, agriculture, and trades. It's crucial to explore the job market and understand the specific work culture in your desired region to maximise your prospects.
Healthcare
Western Australia's healthcare system is highly regarded and offers comprehensive services across the various regions. Major state-run hospitals are located in key areas such as Perth, Fremantle, Bunbury, Geraldton, and Kalgoorlie. These hospitals provide a wide range of medical services, including emergency care, specialised consultations, and surgical procedures. The healthcare system in WA is designed to ensure that residents in both urban and remote areas have access to the same quality of medical care. In addition to the state-run hospitals, there are also numerous private medical facilities throughout the state, offering additional choices for individuals seeking healthcare services.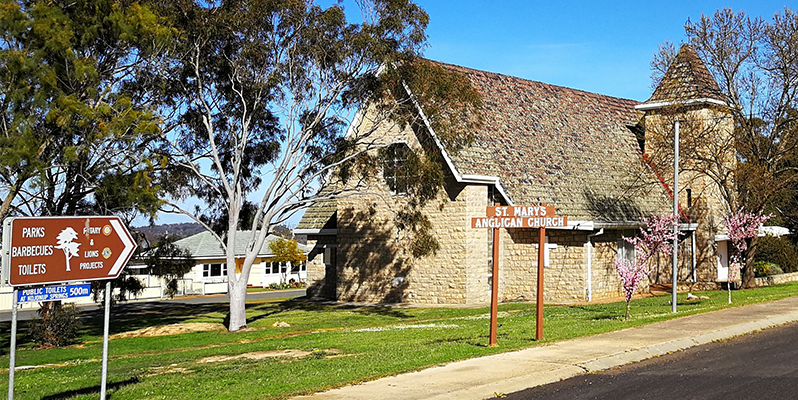 There are a diverse range of spiritualities that openly practice in WA
Churches & religious places
WA is a culturally diverse state that embraces a wide range of religious beliefs and practices. Christianity is the predominant religion, with major denominations such as Catholic, Anglican, and Uniting Church having a significant presence. Additionally, WA is home to various other religions including Buddhism, Islam, Hinduism, and Judaism, among others. In cities like Perth, you'll find a multitude of places of worship catering to different faiths. While smaller towns and rural areas may have fewer options, there are still communities across the state where people of diverse religious backgrounds come together to practice their faith. WA promotes tolerance and acceptance, fostering an environment where individuals of different faiths can coexist harmoniously.
Education in WA
WA offers a wide array of educational opportunities for students at various stages of their academic journey. From early childhood education and care to primary and secondary schools, vocational training, and universities, there are diverse pathways for students to pursue their educational goals. Alongside the public education system, there are private schools and international education institutions providing a range of educational programs. Whether you seek a comprehensive academic curriculum or specialised fields of study, WA presents abundant options to cater to your educational needs.
Pre-School
WA offers a variety of preschool programs aimed at nurturing children's early learning and development, establishing a solid groundwork for lifelong education. Approved preschool programs, supported and regulated by the state government, are delivered by different providers, including kindergartens, long day care centres, and community organisations. These programs foster a play-based learning environment that facilitates the development of social, emotional, and cognitive skills in children, equipping them for formal education. Preschool programs are accessible throughout WA, enabling families to select the most suitable option based on their requirements and situation.
Busselton Jetty is an iconic spot for photographers
Primary
In WA, primary schools adhere to the Australian Curriculum, encompassing subjects such as English, Mathematics, Science, Humanities and Social Sciences, Health and Physical Education, The Arts, and Technologies. This comprehensive curriculum provides students with a strong foundation of knowledge and skills to prepare them for their journey through high school and beyond. Primary schools in WA also offer a range of enriching extracurricular activities, including music, sports, and language programs, to enhance students' learning experiences.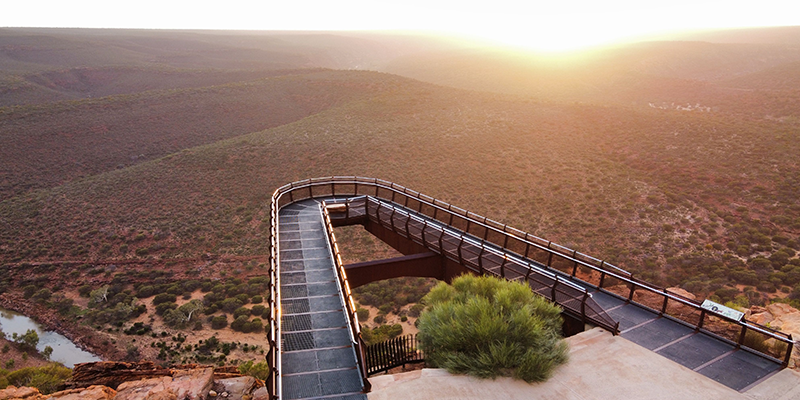 Kalbarri skywalk bridge at sunset/sunrise is a fantasic view
Secondary
In WA, secondary education typically spans Years 7-12 and follows the Australian Curriculum, which outlines the essential knowledge and skills at each stage of schooling. The curriculum encompasses eight key learning areas, including English, Mathematics, Science, Humanities and Social Sciences, The Arts, Languages, Health and Physical Education, and Technologies. Students have the opportunity to choose elective subjects based on their interests and future career aspirations. The curriculum aims to empower students with the necessary knowledge, skills, and values to actively contribute to society and succeed in their chosen paths.
University and tertiary education
WA provides a diverse array of tertiary education options, including universities (such as Edith Cowan University and Curtin University), TAFE institutes, and other higher education providers. The state is home to several renowned universities, each offering unique specializations and research strengths. The tertiary curriculum is designed to equip students with the knowledge and skills required for their desired career paths, emphasising critical thinking, innovation, and problem-solving abilities.
Getting around in WA
Western Australia is a vast and expansive state, offering a multitude of transportation options to cater to your travel needs. The cities of Perth, Fremantle, and other metropolitan areas have a comprehensive public transport system that includes buses, trains, and ferries. Additionally, there are regional airports that provide connections to various towns and cities across the state. For those seeking to venture beyond the urban areas, car rentals are readily available, allowing you to explore the breathtaking landscapes and hidden gems of Western Australia.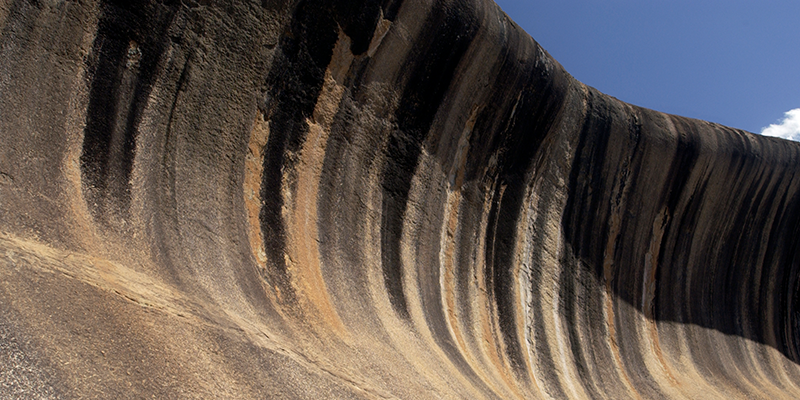 Wave Rock
Driving
Embarking on a road trip in Western Australia allows you to discover the diverse and stunning regions the state has to offer. From the picturesque coastline to the rugged outback, there are well-maintained highways and scenic routes that showcase the natural beauty of the state. However, it's important to plan your journey carefully, especially in more remote areas where fuel stations and rest stops may be scarce. Familiarise yourself with the local road rules, including speed limits, and exercise caution for wildlife encounters and other potential road hazards along the way.
> Moving interstate? Car registration and drivers' licence essentials
> The cost of toll roads in your neighbourhood
Explore Western Australia
The Western Australian holiday – top 5 holiday ideas
Discover the Pinnacles Desert - Western Australia is known for its unique natural wonders, and the Pinnacles Desert is no exception. Explore the mystical limestone formations that rise from the golden sands, creating an otherworldly landscape. Take a guided tour or go off-road to witness the surreal beauty up close.
Relax in Margaret River - Margaret River is a renowned wine region and a haven for food and nature lovers. Indulge in wine tasting at world-class wineries, savour delicious local cuisine, and explore the breathtaking coastline. Take a leisurely stroll along the pristine beaches, or hike through the lush forests surrounding the area.
Visit Rottnest Island - Just a short ferry ride from Perth lies Rottnest Island, a hidden gem in Western Australia. This car-free island is famous for its stunning beaches, crystal-clear waters, and its adorable quokkas. Rent a bike and cycle around the island, snorkel in the vibrant coral reefs, or simply unwind on the pristine shores.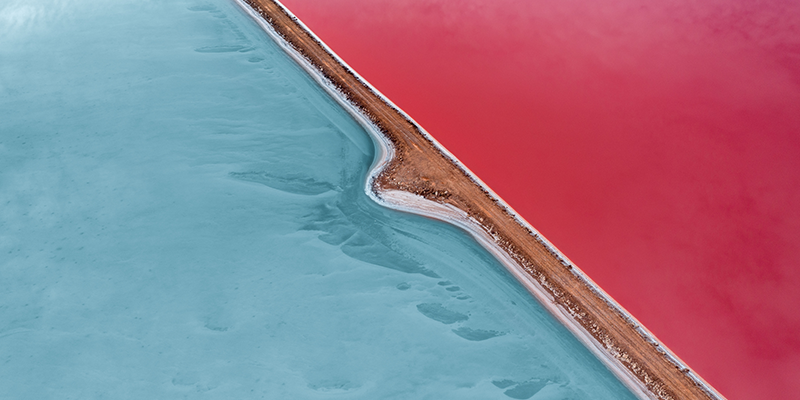 The salt covered shore of Pink Lake
Explore the Ningaloo Reef - The Ningaloo Reef is on Western Australia's coast, rivalling the Great Barrier Reef in its beauty and biodiversity. Snorkel or dive in the turquoise waters to encounter vibrant coral gardens, majestic manta rays, and gentle whale sharks. Take a sunset cruise or go kayaking to witness the stunning marine life and coastal scenery.
10 essential interesting facts you should know about Western Australia
Western Australia is the largest state in Australia, but has a relatively small population.

Western Australia experiences a diverse range of climates, from the tropical north to the Mediterranean-like climate in the southwest. It is known for its long, hot summers and mild winters.

Western Australia is home to stunning natural attractions, including the Ningaloo Reef, which is a UNESCO World Heritage site, and the remarkable Bungle Bungle Range in Purnululu National Park.

Perth, the capital city of Western Australia, is one of the most isolated capital cities in the world, situated on the country's western coast.

Western Australia boasts some of the most beautiful beaches in the country, such as Cable Beach in Broome, Cottesloe Beach in Perth, and Lucky Bay in Esperance.

The state is rich in natural resources, particularly in mining, with significant deposits of iron ore, gold, and other minerals. The mining industry plays a vital role in the state's economy.

Western Australia is known for its unique wildlife, including the iconic quokkas on Rottnest Island and the diverse marine life along its coastlines.

The region is also renowned for its vast and breathtaking landscapes, such as the Kimberley region with its rugged gorges and waterfalls, and the stunning turquoise waters of the Coral Coast.

Western Australia has a strong First Nations heritage, and visitors can learn about the rich First Nations culture and history through art, storytelling, and cultural experiences.

Sports are highly popular in Western Australia, with Australian Rules Football (AFL) being the dominant sport. The state also hosts major events such as the Margaret River Pro surfing competition.
Don't forget to see …
When visiting Western Australia, an absolute must-see is the stunning coastline of Margaret River. This picturesque region is renowned for its world-class wineries and breathtaking beaches. Take a leisurely drive along the scenic Caves Road and stop at the renowned wineries to taste exquisite wines. Explore the ancient limestone caves, such as Mammoth Cave and Jewel Cave, with their fascinating formations. And of course, soak up the sun and surf at the pristine beaches like Yallingup and Prevelly. Margaret River offers a sensory journey that will delight wine enthusiasts, nature lovers, and beachgoers alike.
To experience the unique charm of Western Australia, head to Rottnest Island, home to the adorable and friendly quokkas. These cute marsupials are found nowhere else in the world but on this island. Take a ferry ride from Perth and arrive at this car-free paradise. Explore the island's stunning beaches, go snorkeling in the crystal-clear waters, or enjoy a bike ride along the scenic paths. Don't forget to capture a selfie with a quokka, known for their photogenic smiles. Rottnest Island is a tranquil haven that offers an escape from the bustling city life.
Bathurst Point Lighthouse on Rottnest Island
When seeking an urban adventure with easy access to diverse attractions, make sure to spend time in cosmopolitan Perth. This vibrant city boasts a blend of modern architecture, lush parklands, and a thriving cultural scene. Explore the bustling streets of Northbridge, known for its multicultural dining and vibrant nightlife. Take a stroll along the Swan River and visit the iconic Kings Park, offering panoramic views of the city skyline. Immerse yourself in the local art scene at the Art Gallery of Western Australia or catch a performance at the Perth Concert Hall. Perth is a city that will captivate you with its dynamic energy and stunning landscapes.
The weather in Western Australia
Summer
Summer (December - February): The summer months in Western Australia are characterized by warm and dry weather, with temperatures averaging around 30°C during the peak hours of day and remaining pleasant in the evenings. The region receives minimal rainfall during this time, making it ideal for outdoor activities and exploring the stunning coastal areas.
Autumn
Autumn (March - May): Western Australia's autumn is a delightful season, with temperatures ranging from 20°C to 27°C during the day and cooler nights. The region experiences mild and pleasant weather, making it a great time to visit and enjoy outdoor activities without the summer crowds. Autumn in Western Australia offers a beautiful blend of warm days, cool evenings, and vibrant natural landscapes as the Jacaranda trees bloom in full splendor.
Winter
Winter (June - August): Western Australia's winter is a unique experience, with its own charm and beauty. The region enjoys mild winters with daytime temperatures averaging around 22°C and cooler nights. While some parts of Western Australia may experience occasional rainfall, the overall weather remains dry and pleasant. It's a perfect time to explore the diverse landscapes, from the stunning beaches to the majestic forests. Winter also brings a fair share of clear and sunny days, allowing for outdoor adventures and beach activities with appropriate beach safety precautions.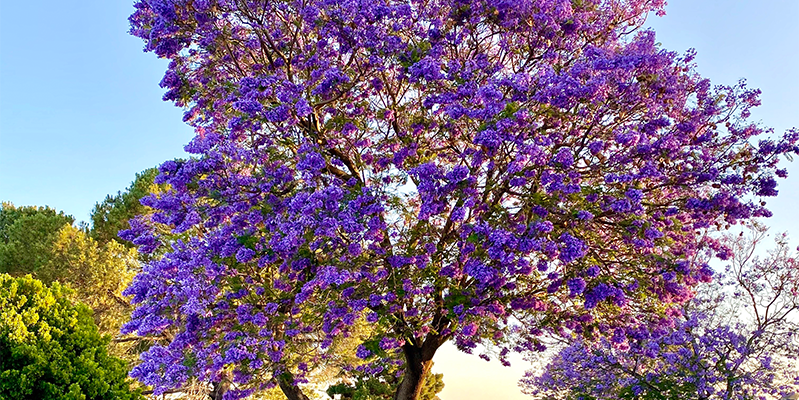 Jacaranda Trees signify that Sring has arrived
Spring
Spring (September - November): Spring in Western Australia is a time of rejuvenation and blossoming beauty. The region experiences warm and sunny days, with temperatures ranging from 23°C to 28°C during the day and cooler nights. Spring is the perfect season to visit the stunning coastal areas of Western Australia, where you can bask in the sunshine and enjoy a wide range of outdoor activities. The vibrant wildflowers bloom across the landscapes, adding bursts of color to the already picturesque scenery. It's a time when nature comes alive.
Pet Relocations
Pet transport to Western Australia
Local government in Western Australia plays a crucial role in maintaining the well-being of communities. It is important to stay informed about the policies and initiatives implemented by the Western Australian Government to ensure the smooth functioning of local governance. By staying updated with the official website of the Western Australian Government, you can access valuable information about local services, infrastructure development, and community programs. You need to consider special laws when bringing animals into WA because it is so remote they need to protect the flora and fauna from external contamination.
> Room by Room guide for Pet Proofing When You Move House
> Tips for moving house with pets
Need storage in Perth?
When planning your interstate removal, Western Australia offers a wide range of convenient options for storing your belongings while you organize your affairs. With a plethora of choices available, you can easily find the perfect storage solution that caters to your specific needs, whether you require short-term or long-term storage.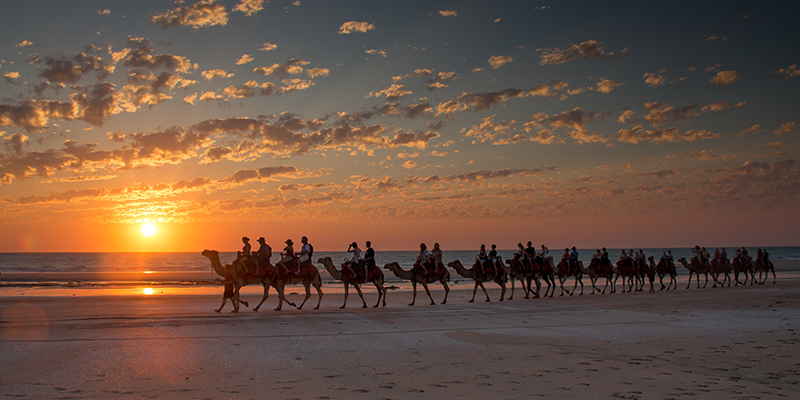 Camel train on Camel Beach
To begin, it's essential to conduct a comprehensive assessment of the items you intend to store. Whether you have a collection of unique artifacts or an abundance of winter garments unsuitable for the local climate, determine the amount of space you'll require. Next, utilize online resources to explore the numerous storage providers in Western Australia.
> Self Storage Tips and Tricks: Save Time and Money
Western Australians are renowned for their friendly and helpful nature, and the storage providers in the region exemplify these qualities. They understand the significance of your possessions and are committed to ensuring their secure storage. Feel free to ask questions and address any concerns you may have. The staff members are more than willing to assist you throughout the process and assist you in finding the perfect storage solution.
Share this page on Facebook
Moving house starts here
View pricing, read reviews and book professional interstate and local removalists online.
35,000+ customers
4.8 rating
Instant pricing