Ways to Save Money When Moving House
Everything you need to know about how to save money when moving home on a budget, in 6 simple steps.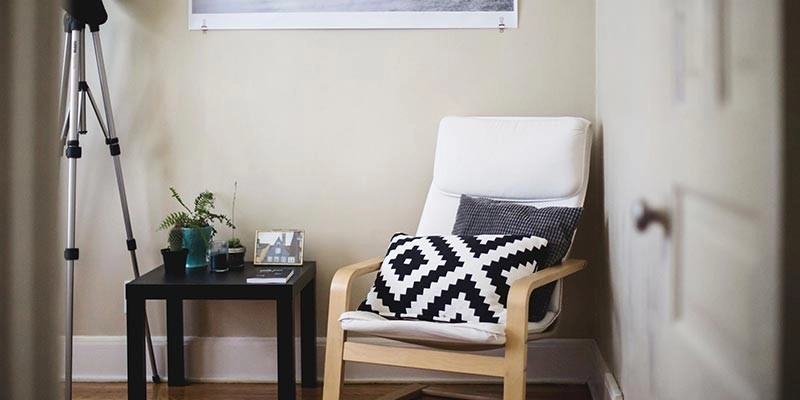 You have just bought your dream home on the beautiful Sunshine Coast, but now it's time to start planning the transportation of all the content in your Wollongong two-bedroom apartment, out of New South Wales on the 1135km thirteen-hour trip to its new location in Queensland, while you take the cruisy 1.5hr flight.
It doesn't have to be a costly or stressful ordeal. That's why we have created this step-by-step guide to help you be prepared and get organised for the move. Most importantly, following this guide will help you save money!
Step 1: Start ASAP
If you're reading this now, you should have already started! Whether you are moving to a new house in two years or in two months, now is the time to get organised.
Although your move is still a while away, forward thinking can save you big bucks. For example, if you are considering buying new furniture or bulky items, hold off until after the move so you can dispose of the old item and avoid paying extra in transporting it to your new house. Remember, most removalists will charge by the cubic meter, so the less you take the more you will save.
Step 2: Develop A Move Strategy
The number one way to save when moving to a new house is to develop a Move Strategy. It sounds over-the-top but it is 100% necessary. You will thank us for it later. It's never too early to create your Move Strategy and it is something that you should develop as soon as you possibly can. Don't keep putting it off because that will only make it harder on yourself.
A Move Strategy is a document that outlines all the tasks you need to complete and when. By writing it all out early on, you can see the timeline of future events to ensure you stay on track and don't miss any vital steps in the move process. This pre-planning also saves you money since you have an organised schedule to avoid irrational last minute costly decisions that we inevitably make when feeling stressed from being unprepared.
There are also many forgotten tasks and expenses that aren't top of mind when we are getting ready to move. We often realise these until it's too late to shop around for best prices. Doing the research early on to ensure your Move Strategy covers everything gives you ample time to find the cheapest prices.
Think about each of the tasks in the Move Strategy and how you are going to approach them. Here are some of the tasks your Move Strategy should cover:
Set a budget
Inform your Real Estate Agent/Landlord of vacation of premises date.
Settle outstanding bills
Begin collection of packing/storage boxes
Know the items you don't want to take with you and hold a garage sale, sell them online and/or give them to charity.
Begin packing items you won't need before the move. Eg. Christmas decorations.
List all Your Content (Will explain how to do this next).
Make travel arrangements such as accommodation and flights, or if you're driving plan your route and stops.
Pet arrangements.
Contact utilities services for your home electricity, gas, insurance, internet and pay TV.
Redirect your mail
Empty pantry and fridge and turn off all appliances.
Collect any spare keys from friends/family.
Step 3: Set A Budget
Your Move Strategy already includes a time limit, but you should also set yourself a move budget that is segmented for each task.
You need to begin this by assessing where you financially stand and determining how much you would ideally and realistically like to set as your maximum spending amount overall. You will need to do some research as to the average pricing for each task and remember your time is also a cost so you need to allocate it efficiently also.
Again, there are lots of expenses that are often forgotten or overlooked when moving to a new house including little one-off payments such as a new shower curtain. These costs do add up and should not be forgotten about in your Move budget.
Another often overlooked cost is the petrol and meal costs. If you are driving your car to your new location, be sure to budget enough for petrol and have some buffer emergency money just in case of an unexpected automotive issue. Meals while travelling can also be very costly since you may need to be eating out, or even snacking in airports.
Once you have totalled up your overall expected moving costs, you can ensure you have enough money to cover yourself for the move while still covering daily expenses. This is why it's a good idea to get started on the budget early on so any shortcomings can be addressed sooner.
While you go through the move process, keep a cumulative tally of the expenses to ensure you remain on track.
Step 4: List all your content
Beds, mattresses, bed side tables, bookshelves, chairs, chests of drawers, desks, dressing table, lamps, mirrors, pram, TVs, tallboys, toy boxes, wardrobes, dishwasher, fridge, kitchen table, microwave, dining table, dining chairs, lounges, bean bags, coffee tables, entertainment units, speakers, home offices, filing cabinets, office chairs, rugs, picture frames, brooms & mops, clothes baskets, clothes horse, dryer, ironing board, sewing machine, washing machine, vacuum cleaners, BBQ, outdoor tables & chairs, bicycles, eskys, ladders, lawn mower, tool box, wheel barrow, whipper snipper, treadmill, books, shoes, clothes, computers. The list is endless! How do I move it all!?
Over the years, our households accumulate furniture, appliances and other items.
We often don't realise just how much of this stuff we are going to be moving with us and sometimes underestimate just how much space on the removalist truck we need. This is why one thing you should definitely include in your Move Strategy is a list of all the content you plan to move, and contents you are going to leave behind. This allows you to more accurately calculate your required space. But note, the price of buying new furniture once you arrive at your new household is going to be considerably larger than any moving fee, so if it's a necessary piece of furniture you want to move bring it with you!
Another benefit of listing all your content is that you can create inventory lists to attach to each box as you pack it and what room they will be going into. This will help you in unpacking, and by doing it all yourself rather than hiring a professional packer will assist in saving money too. It's also good to keep a copy of these inventory lists along with photos of the contents of each box to ensure if anything were to happen to the contents you can make an insurance claim. Labelling your items and boxes is extremely beneficial and certainly worth the effort too, making it easy upon arrival.

This is why it is important to safeguard your belongings by choosing a business like MUVAL that has reliable delivery, verified secure payments and most importantly every move is covered by insurance from pick up to drop off. This means all your stuff is covered in transit so you can save money on insurance and the removal company will you for taking the time to get your stuff sorted!
Step 5: Sell your unwanted items
Once you have listed all of your content, take the time out to separate which items you would like to keep and which ones you want to get rid of.

With the items that you want to keep, set them aside to be packed; With the rest, separate into two groups, items you think are worthy of selling, and items that can be thrown out or donated.

You'll be surprised what people will want to buy second hand. There are a number of ways you can move your unwanted items quickly:
Garage Sale:

If you have time, often the best place to start with selling your unwanted items is through a garage sale. You can easily post your garage sale on your local "Buy, Swap & Sell" Facebook groups within your community. If you have kids, get them involved in decorating signs, often you can get second hand corflute from real estate agents that you can use the back of to put up the details and post around the neighbourhood.

Online Listings:

If you are a little time poor and would prefer to list each item up online, this can often be the easiest way to sell every item, and organise for people to see the items at their convenience. The best places to sell these items online are typically Gumtree, and your local Buy, Swap, Sell groups on Facebook. They are both free, and have the attention of a lot of people in the area.

Donate to Charity:

If you find that after you've tried selling your items and you can't, the next best thing would be to donate them to your local charity/thrift shop, in particular, Salvation Army Stores (Salvos) or St Vincent De Paul (Vinnies) where items will be resold and the money goes to a great cause. Also, if the items are too big or bulky, but are in good condition, these charities often have trucks that will come up and pickup bulk items.
For all the remaining items that you have, you can call your local council to do a rubbish collection. Your items can be out out the front of your property, you can lodge the collection online and then the council will come and pick up on a particular day. Or, if all else fails, ask your mate with a ute, or rent a ute to take the leftover goods to the local tip.
Step 6: Start Packing
Now that you know what you have left to move, start packing straight away. The quicker you get on top of packing away the non-essential items that you have, the easier it will be come moving time. Keep only the essentials that you need on a daily basis, and ensure you put aside frequently used items (toaster, kettle, basic cutlery, and plates).
If you are unsure of where to start, we recommend the following:
Go purchase a variety of packing boxes. Often it's best to pack the smaller heavier items in small, tough boxes. And the larger, lighter items in bigger boxes. If you are unsure of the best way to pack things, a simple google search will help. We often get asked about how to pack your glass wear and fragile items, you can read this article here
Use butchers paper, old magazines or newspaper to wrap up items that you don't want damaged or could be scratched in transit
Purchase "Clothes Hanger Boxes" which will allow you to hand your clothes in vertical boxes, simply take them straight of the closet and hand in the box and seal up once full. This will save a huge amount of time.
If packing isn't your thing, or you simply don't have the time, there are a number of professional packing companies that will come in to pack your belongings. Many may charge by the hour, and will bring in everything they need to get the job done.
Step 6: Book your Move
From about eight to twelve weeks before you move, start looking to book your trip. Often by leaving plenty of time to find a removal company, you can save a small fortune by finding one that might be able to put your belongings on a truck which is already partially full and moving to or from the destination you need to get to. Known as backloading within the industry, many removal companies want to use the total space of their truck, and often many moves will only take up a portion of their truck, leaving space available to be purchased.
This is where Muval comes in. Muval helps you get discounted or cheaper rates for moving your items around Australia, potentially saving you hundreds on removal fees. On the "Find Space" tab, simply enter the move date and addresses, calculate your required space (or if you already know, you can enter the exact space required in cubic metres). The system then will pair you with a truck going in that direction with enough available space for your items. Or, if there is no truck on the system going in your direction, the friendly team at Muval will aim to source you one
Share this page on Facebook
Moving house starts here
View pricing, read reviews and book professional interstate and local removalists online.
35,000+ customers
4.8 rating
Instant pricing