Where can you donate in Perth? Furniture, clothes & more
Cleaning out for your Perth move? We've put together a handy list of where you can donate your pre-loved items in Perth, including furniture, clothes & more.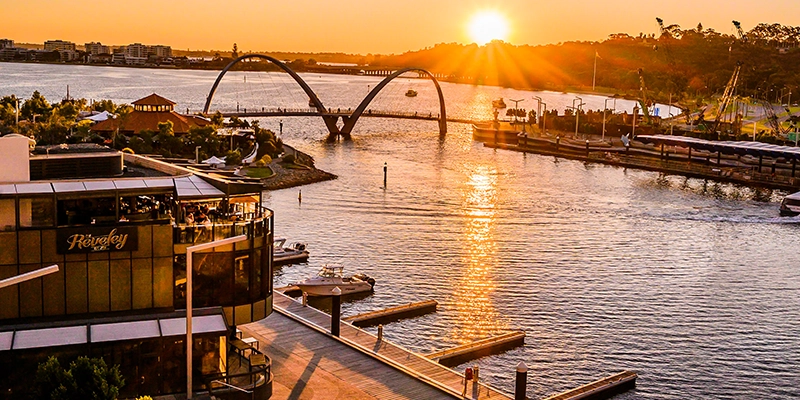 Where can you donate furniture and clothes before moving in Perth?
Moving can be costly enough without moving things that you no longer want or need, but before you think about sending them to a land-fill – someone else could find treasure in your trash! Donating your unwanted and pre-loved clothes, books, bric-a-brac, and furniture can also help a worthy charity working for our most vulnerable community members. We've put together a list of some great organisations in Perth that will take your pre-loved items and give them a new home.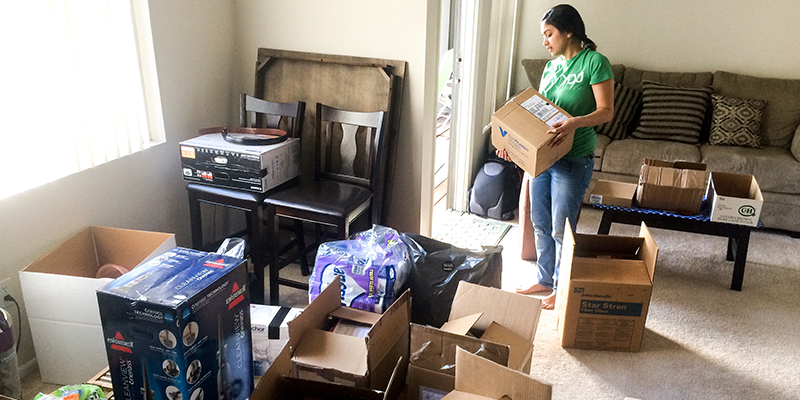 Moving is a great time to sort out what you no longer want to keep.
Good Sammy Enterprises
This Western Australian organisation is focused on providing meaningful employment and training opportunities and pathways for people living with disability. Founded in 1958, Good Sammy operate 27 op-shops around Perth which not only help provide employment pathways for supported employees, but also help the environment by recycling 6 million kilograms of pre-loved goods each year.
What donations are accepted?
If you choose to use one of the yellow Good Sammy donation bins (find a list of bin locations here), please do not donate breakable items. Welcome donations of clean clothing, homewares, toys, and electrical goods can be donated via a bin (if they fit) or via stores (find a list of store locations here). If you can deliver large items like furniture, you should only drop them at the Canning Vale, Port Kennedy, Morley, Willetton, Gosnells, and Wanneroo shops.
Items must be clean, unbroken, and functional.
Is pick up available?
For heavier donations like bulky furniture or if you have a large quantity of items to donate, you can discuss the possibility of a home collection to pickup your load by contacting their call centre on 1300 GOOD SAMMY (1300 466 372), or you can get more information and book a collection here.
You can donate you items to help others less fortunate in the Perth community.
No Limits Perth Inc.
The mandate of this organisation is to help the less fortunate in the Perth community – whether they are victims of domestic violence, vulnerable families, children, the elderly, those affected by personal tragedy such as fire, new citizens, and those just doing it tough. No Limits Perth provide practical help such as food hampers, toiletries, and basic living essentials.
What donations are accepted?
Your pre-loved goods will help someone in need have the dignity in life we all deserve. Make sure that the items you plan to donate are in good condition before submitting your donation. The following items are accepted by No Limits Perth.
Furniture
Toiletries
White goods
Electrical items
Toys
Car seats and boosters (you must be able to confirm these items meet Australian Safety Standards and have not be involved in any accidents)
Food
Cleaning products and equipment
Kitchenware
Linen
Baby items and equipment
* Please note they do not accept clothing donations.
You can donate goods by submitting your donation form here.
Is pick up available?
You can call to discuss the possibility of free collection (please note though, that their office is not attended) on 0490 676 979 or email info@nolimitsperth.org.au.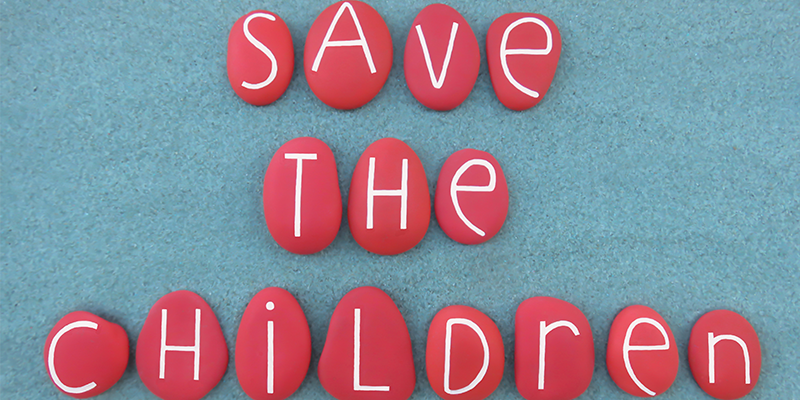 Save The Children have been an established charity since the early 1900s.
Save The Children
This global organisation has been helping children in need and championing the rights of young people since the early 1900s. In Australia today they work tirelessly to raise the living standard of marginalised children so they can reach their full potential by ensuring they have access to education, health care, and protection. To support this work, Save The Children operate op-shops to help raise funds and to offer affordable goods to those on a small income, and those retro bargain hunters too!
If you are looking to re-home your pre-loved items before you move, Save The Children are a trusted and organised charity that accept most items provided they are in good, resalable condition.
What donations are accepted?
As always when considering what to donate, the golden rule applies, "only donate it if you would proudly pass the item to a friend or relative".
Clothing, footwear and accessories in good condition
Household items that are in good condition
Toys, books, CDs, DVDs and Vinyl, that are in good condition
Small electrical items and household appliances, such as lamps and toasters in good, working condition
Cots, porta-cots & cradles in good condition
Bassinets, play pens, walkers in good condition
Highchairs, prams or strollers in good condition
Our Margate, Brendale, Bateau Bay, Wollongong, Dandenong, Kidman Park, Regency Plaza, Cannington stores and Malaga Warehouse accept the following items:
Furniture items that are not broken or stained
White goods that are in working condition
Rugs that are not stained
Larger electrical items such as TVs
Save The Children Op Shops do not accept:
Mattresses and bedheads
Wet, stained, damp or mouldy garments
Textiles or leather with large rips, tears or holes
Lawnmowers
Magazines over 1 year old
Textbooks over 3 years old
Damaged frames or artworks
Chipped, stained or cracked crockery
Material remnants less than 20 cm square
Odd socks
Worn underwear/swimwear
Children's/Adults clothing with flammable label (usually sleepwear)
Alcohol
Beanbags
Blinds and curtain tracks
Building materials including sinks, baths, basins, toilet bowls, shower screens, doors, glass panes, timber or gates
Car parts
Clothing with company logos or uniforms
Commodes
Explosives, weapons, chemical or flammable products
Floor coverings including tiles, lino, carpet or underlay
Gas, oil or kerosene heaters
Vehicle safety belts
Washing lines
Baby/toddler/child car safety seats
Is pick up available?
Save The Children do not offer pickup however you can drop your items at one of their many stores provided that store can accept the items you have, it's best to call them first to see what they will take. You can find a list of Perth shops at the bottom of the page here.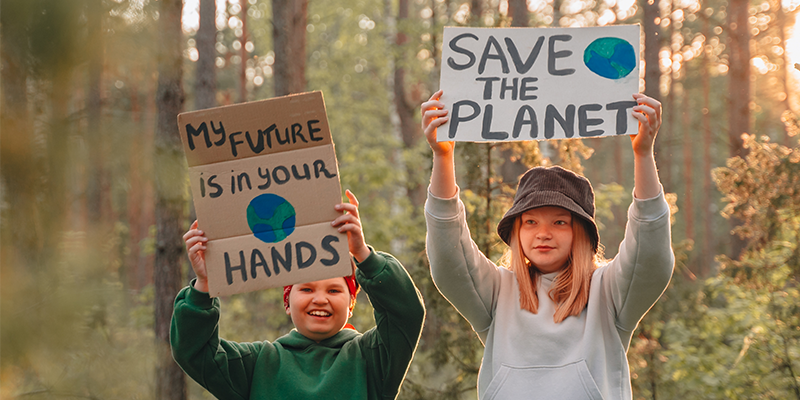 Donating your unwanted goods to charity is a great way to reduce landfil.
Clutterbugs
Wendy is the driving force behind Clutterbugs. She is not a registered charity, but she is testimony to what a single person can do to affect good in the community she lives in. With a very personal story of motivation Clutterbugs (aka. Wendy) will collect your items and distribute them directly to those in need as well as organisations that will can place them into the hands of Perth region's most needy and vulnerable citizens, including animals.
What's accepted?
The idea is to provide good quality essential household items to people who need them, and also need to feel respected, so soiled, broken, or unusable items should not be donated – throw them out instead.
Priority items required now are non-perishable food items and toiletries for the homeless. Foster animal carers need blankets/doonas, mattress protectors, collars, pet bowls, leads, toys, pet beds (no kennels), good quality pet food for kittens/cats and puppies/dogs.
You can also donate:
Clothing, bags, wallets, belts, shoes, caps
Blankets – no doonas
Linen – no pillows or cushions
Curtains
Toys, games, puzzles, and children's books (new items only until further notice)
Books – children's books (no magazines, textbooks, or fiction)
Gaming consoles and games
Laptops, mobile phones, tablets
Toiletries
Non-perishable food items (In date)
Medical & first aid supplies
Jewellery (any condition)
Spectacles, sunglasses, and cases
DVDs, CDs
Pet toys, food, and small beds – No kennels
Craft Items
Incontinence Items
Please do not donate the following items as they are unable to be distributed for a variety of reasons:
Suitcases, cushions or pillows, kitchen items, clothes hangers, miscellaneous electrical items, bric-a-brac, picture frames, magazines or reference books, adult books, lever arch folders, laundry baskets, mops and/or buckets, pet kennels, doonas, or toys.
Is pick up available?
Pick up can be arranged by calling Wendy directly or filling in the contact form on her website. Check it out here.
Starick
This charity operates predominantly in Perth's south-eastern metropolitan region to help support women and children who are leaving domestic and family violence. Starick operate women's refuges, outreach services, transitional housing support, as well as offer counselling and advocacy. To help raise funds for these services they also run an op-shop in Rivervale.
What's accepted?
Starick accept a full range of new and used items which are sold in the store, so as always, any items you donate should be clean and in good condition. Clothing should be folded before donating and any electrical items should be in good working order. All donations should be delivered to their Rivervale op shop for sorting. You can call ahead on 08 6271 0299.
Due to space restrictions Starick cannot accept larger donations of old furniture or appliances.
Items you can donate are:
Babies/Children's clothing
Girl's/Women's clothing
Boy's/Men's clothing
Sleepwear
Vintage clothing
Shoes
Manchester
Kitchenware
Curtains
Towelling
Handbags
Hats
Accessories
Toys and board games
CD's/DVD's
Digital device games
Books
Collectables
New or unused items they would love donations of are (contact the Head Office to dontate these on 08 9478 5300):
Art and craft materials
Toiletry packs
Gifts for Christmas/Mother's Day
Linen
Towels
Bedding
Curtains
New sleepware and gowns for mothers
New underwear
Tinned food
Frozen meals
Is pick up available?
Unfortunately due to being a small local non profit organisation, their resources do not extend for pickups – but you can drop them off at the Riverdale shop if you are in the area.
Donating helps the environment
The last thing we want to do is contribute to landfill when there are people in need all over Australia. Organisations like this work tirelessly to provide help to vulnerable people and build a community that cares for each other. How easy could it be for you to help those in need and reduce your impact on the environment at the same time? Just remember to donate responsibly, if your items are not in good working order then the charity will have to pay to dump them.

If need help donating furniture to a charity, contact us and we'll help you find a trusted Perth removalist to help you out.
Share this page on Facebook
Moving house starts here
View pricing, read reviews and book professional interstate and local removalists online.
35,000+ customers
4.8 rating
Instant pricing