Moving to Hobart
Embraced by the stunning coastal beauty of the island state of Tasmania, Hobart beckons you with its captivating blend of natural wonders, cultural abundance, and a warm sense of community. Set against a backdrop of a magnificent harbour, majestic mountains, and captivating colonial architecture, Hobart is a city that offers an extraordinary way of life.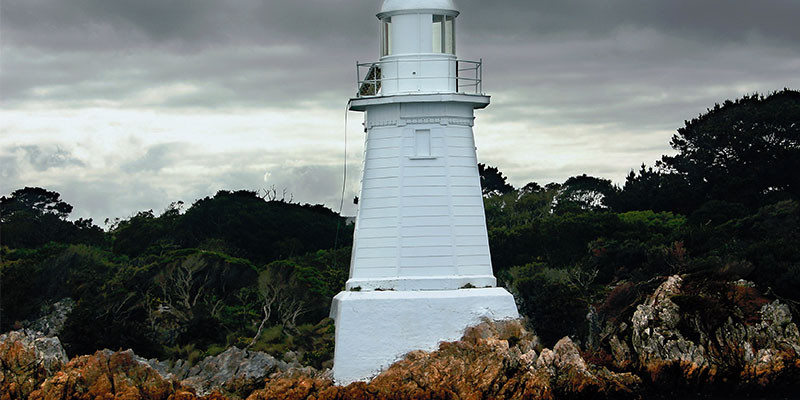 All you need to know about moving to Hobart
If you're contemplating a move to this remarkable city, yearning for a laid-back atmosphere, a thriving arts scene, and a tight-knit community, your dreams may find a home in Hobart. Immerse yourself in the vibrant markets, savour the renowned culinary and wine offerings of the region, and embark on exhilarating outdoor adventures in the nearby wilderness. With its historical streets and breathtaking landscapes, Hobart welcomes you with open arms and promises a love affair that begins at first sight. Delve into our complete guide for an all-encompassing insight into your journey of moving to Hobart, the jewel of Australia's island state, Tasmania.
Hobart at a glance
2021 AUSTRALIAN BUREAU OF STATISTICS CENSUS STATS
The demographics:
| | |
| --- | --- |
| Population | 247,086 |
| Median age | 39 |
| Number of families | 66,185 |
| Number of daily commuters | 86,333 |
| Number of private dwellings | 106,298 |
| Average number of motor vehicles per dwelling | 1.9 |
| Median weekly household income | $1,542 |
| Median weekly personal income | $776 |
| Total people attending educational institutions (preschool to tertiary) | 58,164 |
The Apple Isle
Hobart, the capital city of Tasmania, is nestled amid a picturesque natural setting, surrounded by the stunning waters of the Southern Ocean and the Derwent River flowing through its heart. If you are seeking to move to a new city, Hobart's coastal neighbourhoods offer a delightful coastal lifestyle, boasting pristine beaches with golden sands and crystal-clear waters. The Derwent River invites residents and visitors alike to indulge in a variety of water activities, from kayaking and paddle boarding to leisurely boat cruises. This thriving river ecosystem is also home to a diverse range of wildlife, including playful seals and graceful seabirds. Hobart's enchanting lakes and wetlands are vital ecosystems that provide sanctuary for native species, creating a haven for waterbirds and fish.
Hobart stands out for its unique geographical juxtaposition, as it harmoniously brings together the majesty of rugged mountains and the allure of the ocean. Just a short distance from the city centre, you can venture into the untamed wilderness of the Tasmanian countryside, where the earth reveals its rusty hues and the terrain becomes wild and enchanting.
Quicklink jump menu:
The Apple Isle | The City of Hobart - City Centre and Suburbs | Finding a home in Hobart | Popular neighbourhoods and suburbs to move to in Hobart | The cost of moving to Hobart from ... | How to get to Hobart | Take the scenic route to Hobart from Devonport | How to move to Hobart ... a checklist! | Healthcare | Churches and religious places | Education in Hobart | Getting around in Hobart | Embark on a Hobart adventure | The ultimate Hobart adventure - craft your own experience | 10 things (or essential facts) you should know about Hobart | Explore your new state - Tamania's best adventures! | Cafe and food scene | Culture and the arts | Best dog parks | Best kids parks | Major shopping centres | Major sporting events | Other major events | Need storage in Hobart? | The weather in Hobart | Pet relocations | FAQs and fun facts | Don't forget to see
The city of Hobart – city centre and suburbs
Hobart, a city brimming with vibrant urban life, offers a distinct experience for those seeking an urban lifestyle. As the second driest and the second oldest capital of city in Australia, Hobart's city centre buzzes with energy, boasting impressive skyscrapers, bustling shopping precincts, and iconic landmarks that include the Tasmanian Museum and Art Gallery. Indulge in an array of dining options, immerse yourself in the vibrant nightlife, and embrace the entertainment venues that adorn the cityscape. Amidst this urban landscape, Hobart's green spaces, such as the Royal Tasmanian Botanical Gardens, provide a serene oasis where you can escape the hustle and bustle. The inner suburbs of Hobart are renowned for their diverse and dynamic communities, offering unique cafes, boutique shops, and cultural events that cater to a range of tastes.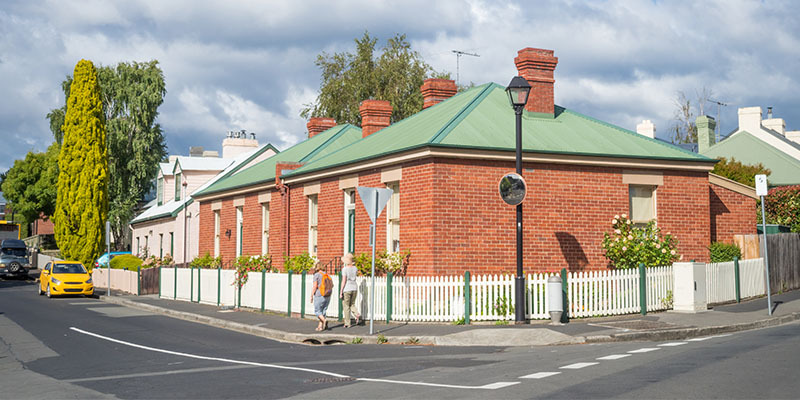 It can be a little challenging finding a home in Hobart when the demand is high
For those desiring a more relaxed lifestyle, Hobart's outer suburbs present an idyllic haven, focusing on the embrace of outdoor activities and the allure of natural beauty. The southern beaches of Kingston and Sandy Bay are perfect for sun-drenched days of swimming and sunbathing, while the elevated hills suburbs provide panoramic vistas of the cityscape and the surrounding bushland. A short drive from the city, the Derwent Valley showcases the splendour of the region's world-class wines and locally produced delights. In Hobart's outer suburbs, you'll discover the perfect equilibrium between tranquility and adventure, allowing you to unwind in nature's embrace while still enjoying the comforts of urban proximity.
Renowned for its exceptional educational institutions, Hobart boasts some of the finest schools and universities in Australia, offering a myriad of educational opportunities for students of all ages. The city's cultural landscape is adorned with art galleries, museums, and theatres, providing a glimpse into the region's rich history and vibrant contemporary art scene.
Northern Tasmania and north Hobart
Embarking on a journey through north west Hobart unveils a treasure trove of charm, spanning from the vibrant New Town to the coastal allure of Montrose. This captivating region paints a picture of picturesque landscapes, natural wonders, and thriving local communities. In recent times, the area has experienced a delightful surge in development, witnessing the emergence of new residential enclaves, bustling commercial establishments, and enhanced transportation networks.
At the heart of the northwest lies New Town, a dynamic hub that pulsates with energy. Its vibrant city centre plays host to an array of shopping destinations, tantalising dining establishments, and entertainment venues that cater to various tastes and preferences. Here, educational institutions of repute and modern healthcare facilities stand as pillars of knowledge and well-being. New Town embraces its natural surroundings, boasting serene parks, enchanting lakes, and captivating gardens that beckon families, nature enthusiasts, and curious visitors alike.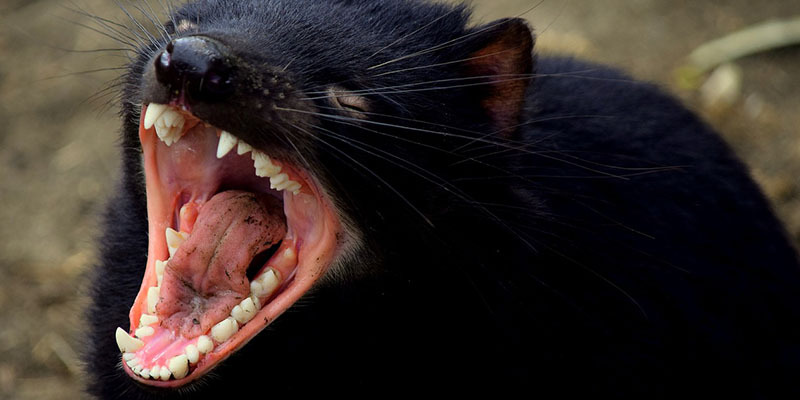 Tasmanian devils may look cute, but ...
Continuing on our journey through the north west, we arrive at the charming suburb of Montrose, where the coastal allure takes centre stage. With its breathtaking beaches and a picturesque marina, Montrose offers an idyllic setting for a laid-back lifestyle. The area presents a diverse range of residential options, from seaside retreats to modern dwellings, providing residents with the opportunity to call this coastal gem their home. Montrose invites exploration and relaxation, offering an abundance of recreational activities for all ages. Indulge in delectable dining experiences, unwind at stylish bars, and find solace in cozy cafes that dot this delightful coastal enclave. Families and professionals are drawn to Montrose, enticed by its serene coastal living and convenient access to essential amenities and services.
As you navigate the northwest region of Hobart, from New Town to Montrose, prepare to be captivated by the region's natural beauty, vibrant communities, and the harmonious blend of urban convenience and coastal allure.
The charms of Hobart east: from the eastern shore to scenic coastlines
East Hobart, located along the enchanting east coast, invites you on a journey through stunning landscapes, vibrant communities, and captivating natural wonders. This region has experienced notable growth in recent times, witnessed through the emergence of new residential developments, bustling commercial centres, and improved transportation networks.
The eastern shore of Hobart stands as a vibrant hub within this region, offering a blend of suburban tranquility and modern conveniences. Its charming neighbourhoods provide a variety of affordable housing options, while picturesque parks and serene lakes create a peaceful atmosphere. Residents enjoy a sense of community and have access to essential amenities and services, making Hobart and the eastern shore an ideal place to call home.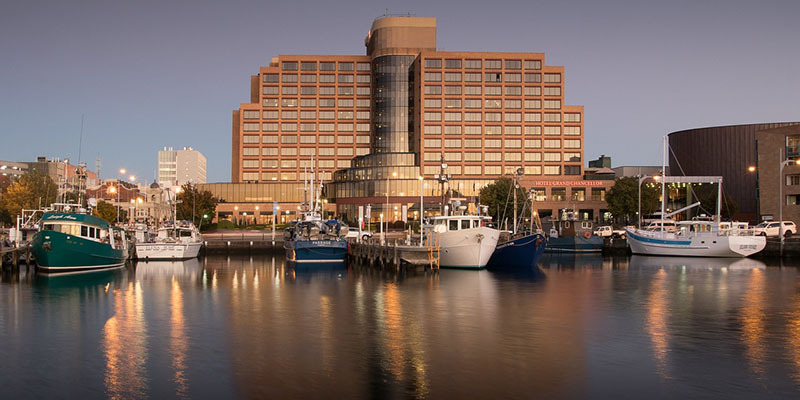 Hobart's waterways create a picturesque capital city
Continuing our exploration along the east coast, we encounter the mesmerising allure of the region's scenic coastlines. These pristine stretches of sandy beaches and rugged cliffs offer an idyllic setting for relaxation and outdoor activities. Families, nature enthusiasts, and visitors are drawn to these picturesque shores, whether it's for leisurely beach walks, invigorating water sports, or simply basking in the sun's warm embrace.
As we venture further, the coastal suburb of Bellerive emerges as a delightful destination. Renowned for its laid-back lifestyle, Bellerive boasts a picturesque marina and an array of residential, recreational, and commercial opportunities. The area's dining scene showcases high-quality restaurants, charming cafes, and stylish bars, catering to various tastes and preferences. Families and professionals find solace in Bellerive's serene coastal living, appreciating the ease of access to amenities and services while revelling in the relaxed atmosphere.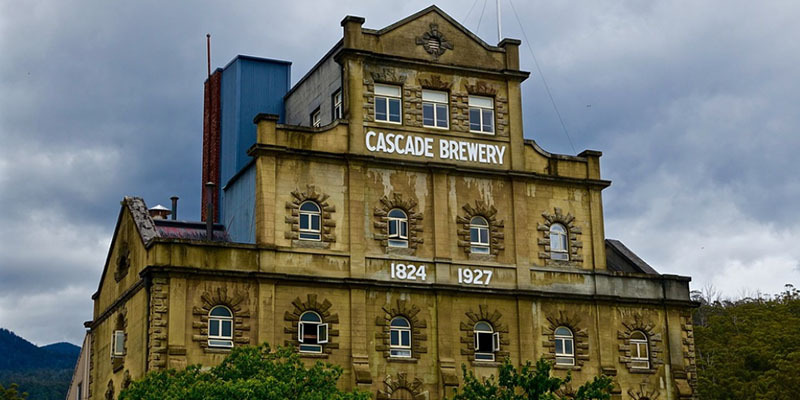 The Cascade Brewery
West Coast
Hobart's western coast and west Hobart region beckon with their unique allure, captivating landscapes, and vibrant local communities. This part of the city has witnessed remarkable growth, showcasing new residential developments, bustling commercial ventures, and enhanced transport infrastructure.
West Hobart stands as a bustling urban hub within this region, offering a vibrant city centre filled with diverse shopping destinations, delightful dining experiences, and a thriving entertainment scene. World-class educational institutions and state-of-the-art healthcare facilities contribute to the area's appeal. Nestled amidst its bustling streets, you'll discover stunning parks and serene lakes, providing a breath of fresh air for families, nature enthusiasts, and curious visitors.
Continuing our journey towards the west coast, the coastal suburb of Sandy Bay unveils its coastal charm and laid-back lifestyle. This picturesque haven presents an array of residential options, recreational activities, and commercial opportunities. Sandy Bay boasts high-quality restaurants, trendy bars, and cozy cafes, delighting residents and visitors alike. Families and professionals are drawn to the area, appreciating the serene coastal living and the ease of access to essential amenities and services.
As you venture further, the west coast of Hobart unfolds its breathtaking beauty. Majestic cliffs, pristine beaches, and tranquil bays create an enchanting setting for exploration and relaxation. The region's natural wonders offer opportunities for outdoor activities, such as coastal walks, water sports, and simply enjoying the awe-inspiring scenery.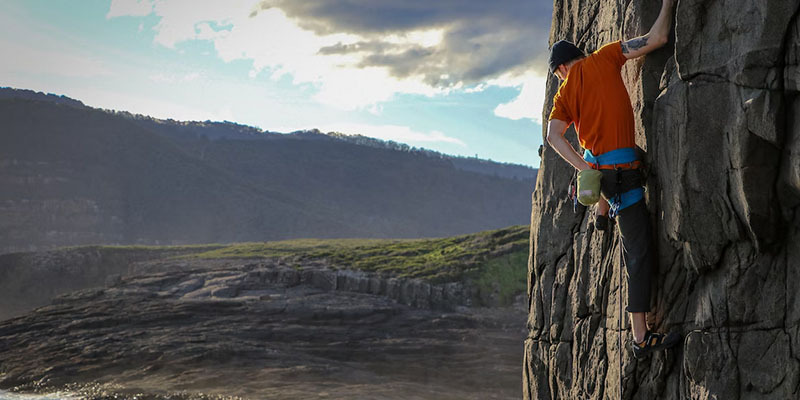 Hobart is a popular place for nature adventures
The beauty of south Hobart and southern Tasmania
South Hobart and the surrounding region of southern Tasmania invite you to immerse yourself in their captivating landscapes, cultural richness, and thriving local communities.
South Hobart, with its charming neighbourhoods, serves as a hub of activity within this region. The area offers a delightful blend of modern conveniences and a warm community spirit. Its bustling streets showcase a diverse range of shopping destinations, delectable dining experiences, and vibrant entertainment venues. Immerse yourself in the vibrant atmosphere and explore the world-class educational institutions and healthcare facilities that contribute to the area's appeal. Serene parks and scenic lakes provide a tranquil retreat amidst the urban setting, attracting families, nature enthusiasts, and curious visitors.
Venturing further into the southern reaches of Tasmania, you'll discover a tapestry of natural wonders and coastal allure. This region boasts stunning beaches, majestic cliffs, and picturesque bays that invite you to indulge in outdoor adventures.
Nature on your doorstep
Finding a home in Hobart
Finding a suitable home in Hobart can be an adventure filled with anticipation and a touch of uncertainty. With its diverse neighbourhoods, rich history, and abundant opportunities, Hobart (a city known for its affordability) offers a promising location to call home. However, the increasing number of residents flocking to the area has resulted in a limited supply of available properties. This heightened demand has made it more challenging to secure the ideal home. Nevertheless, with diligent research, the assistance of a knowledgeable real estate agent, and a dose of perseverance, you can uncover the perfect property that aligns with your preferences in this thriving city.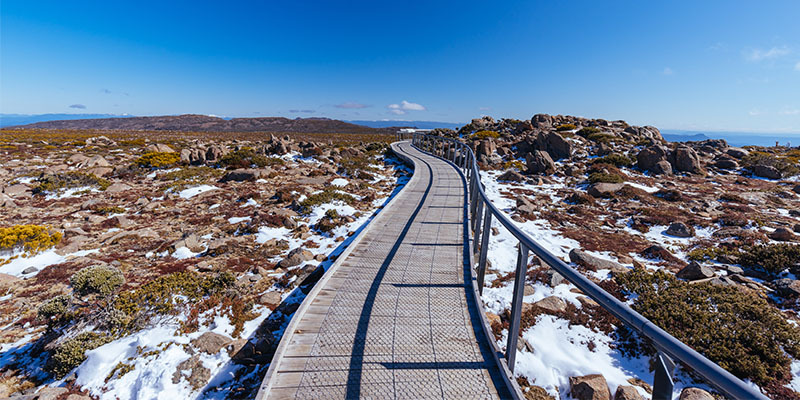 Tasmania regularly gets snow and frost during winter
> How to Reserve Parking Spaces for Removalist Vans
The cost of buying in Hobart
When it comes to property prices, Hobart presents a different landscape compared to other capital cities and parts of Tasmania. The market can vary depending on the location, property type, and current demand. Stamp duty and other associated costs can also influence the overall expenses of purchasing a property, so it's essential to consider these factors carefully. Whether you're in search of an apartment or a spacious house, there are various options available to accommodate different budgets and preferences. Local real estate agents and online platforms can assist you in your property search, providing valuable guidance and insights. Hobart's diverse range of neighbourhoods and attractions make it an appealing destination for those in pursuit of a new home. While it may require some patience, with the right resources and research, you can uncover the perfect property that aligns with your needs and financial goals.
Renting in Hobart
While property ownership is often seen as a secure long-term investment, renting can provide a more affordable option for those seeking flexibility and financial ease. Hobart offers a diverse range of rental options, including apartments and detached houses, catering to various needs and budgets. Local real estate agents and online platforms can assist in the search for suitable rental properties. With its array of neighbourhoods and attractions, Hobart offers an enticing backdrop for those in search of a new place to call home. While the process may require some patience, with the right resources and guidance, you can certainly find the perfect rental property that suits your preferences and budget.
Short-term renting
Short-term renting and affordable housing options in Hobart differ from other capital cities and regions in Tasmania. If you prefer apartments or detached houses, there is a wide range of options available to accommodate different budgets and preferences. Utilising the services of local real estate agents and online platforms can help in locating suitable rental properties. While it may require some patience, with the right resources at your disposal, finding the ideal short-term rental is certainly attainable.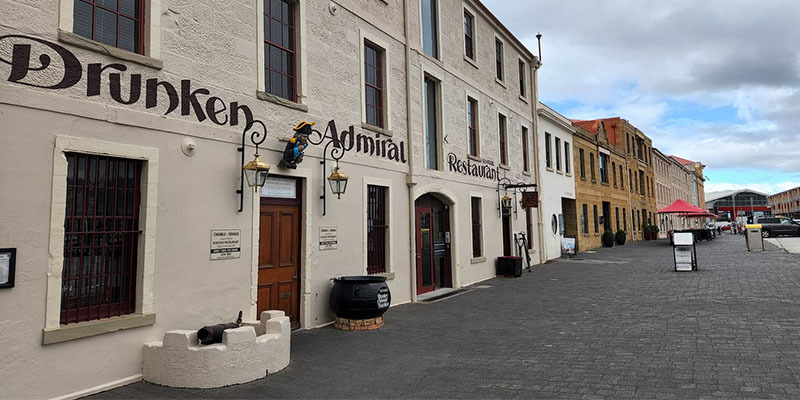 Hobart has a lot of beautiful historical buildings
Popular neighbourhoods and suburbs to move to in Hobart
Hobart, situated on the "big island" of Tasmania, has emerged as a sought-after location for individuals seeking a change of scenery. Boasting its unique charm and affordability compared to other capitals, Hobart offers a range of suburbs and neighbourhoods that provide enticing amenities and lifestyle choices. According to migration data from Muval, the most favoured areas to settle within the Hobart metropolitan region in 2021 include Battery Point, Sandy Bay, and North Hobart.
Battery Point, nestled in the heart of Hobart, captivates residents with its historic allure and close proximity to the waterfront. The neighbourhood flourishes with a plethora of charming cafes, eateries, and cultural hotspots. Families and young professionals find solace in Battery Point.
Sandy Bay, an idyllic coastal suburb, embraces the quintessential beachside lifestyle. With its stunning waterfront views and a vibrant community, Sandy Bay appeals to young professionals who relish the mix of job opportunities and recreational amenities such as fitness centres and trendy cafes.
North Hobart, located just a stone's throw away from Hobart's CBD, exudes a vibrant cosmopolitan vibe. The suburb boasts an array of boutique stores, dining establishments, and entertainment venues, making it a magnet for both young professionals and families.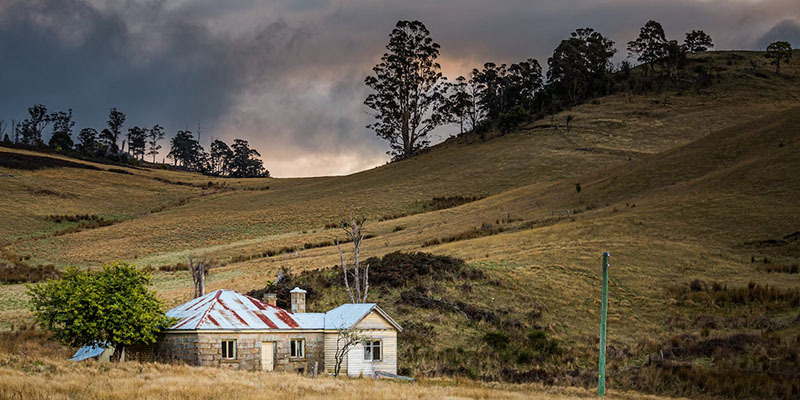 Rural living is still close to urban spaces
Renting Vs Buying by suburb
When it comes to the decision of renting or buying a home in Hobart, there are merits and drawbacks to each choice. Your choice will depend on personal circumstances, financial standing, and lifestyle preferences. Let's examine the advantages and disadvantages of renting versus buying in two other Hobart suburbs:
New Town
Renting: New Town, located just a short walking distance from from Hobart's city centre, offers a vibrant and convenient lifestyle. Renting in New Town provides flexibility and access to a variety of affordable rental properties. The suburb boasts excellent amenities, including shops, cafes, and parks. However, rental properties in New Town may have limited availability due to high demand and property pricing.
Buying: Purchasing a home in New Town can be a smart investment, considering its proximity to the city and the increasing popularity of the area. By buying in New Town, you have the opportunity to personalise your property and potentially build equity over time. However, buying a property in this sought-after suburb can require a significant financial commitment.
Moonah
Renting: Moonah, a diverse and vibrant suburb in Hobart, offers a unique community atmosphere. Renting in Moonah allows for flexibility and access to a range of affordable rental options. The suburb is known for its multiculturalism, with a variety of international cuisines and cultural events. However, rental properties in Moonah may vary in quality and availability.
Buying: Buying a home in Moonah can be a solid choice, given its growing popularity and cultural diversity. Owning a property in Moonah allows you to become part of its unique community and potentially benefit from property value appreciation. However, it's important to consider the financial commitment and availability of suitable properties in this evolving suburb.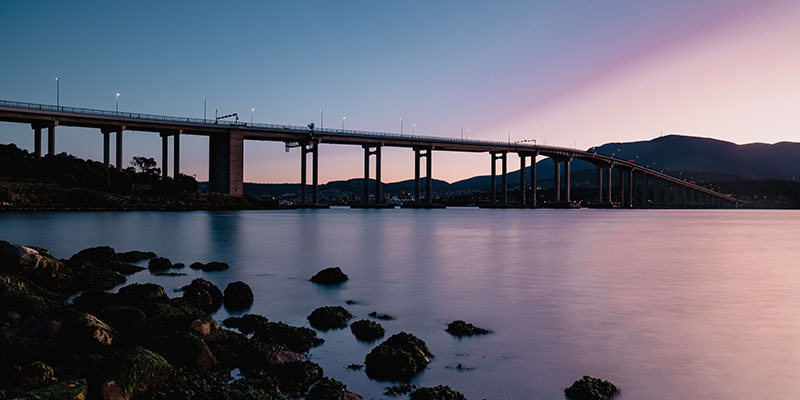 Hobart's Tasman Bridge
Costs of moving to Hobart from …
Making the move to Hobart from Sydney, Melbourne, Adelaide, or Brisbane opens up a world of new possibilities and experiences! Relocating to Hobart allows you to explore different surroundings, encounter fascinating individuals, and embrace a unique way of life. The expenses associated with your move will depend on factors such as the distance and volume of your belongings, but there are numerous ways to make it more budget-friendly. Planning ahead and conducting thorough research are crucial for a seamless transition.
To get a quote for your own circumstances visit Muval's Moving House Estimator
How to get to Hobart
Moving to Hobart from mainland Australia requires careful logistics planning to ensure a smooth transition. The most common method is to transport belongings by sea or air. Once in Hobart, it's important to consider accommodation arrangements and any necessary paperwork, such as updating your address and transferring utilities. Hiring a professional removalist or shipping company can simplify the process of transporting furniture and belongings to your new home in Hobart. It's also advisable to research local regulations and requirements, such as quarantine restrictions on certain items.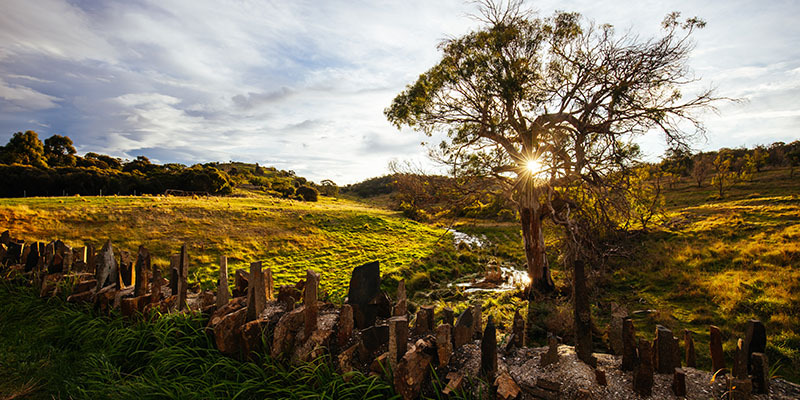 Take a trip to Spiky Bridge constructed by convicts in the mid 19th century
Plane
You can choose to fly directly to Hobart's international airport from major cities across Australia.
Link Airways
Jetstar
Qantas Airways
Virgin Australia
Regional Express
Car
If you prefer to drive, you can take the Spirit of Tasmania ferry from Melbourne to Devonport and then continue the journey by road to Hobart.
Expenses you will need to account for: Vehicle Maintenance & Insurance > Accommodation > Food & Drink > Fuel
Renting a car?
Thrifty
Avis
Budget
Hertz
Europcar
Take the scenic route to Hobart from Devonport
Embarking on a scenic drive from Devonport to Hobart is a breathtaking journey that showcases Tasmania's natural beauty. Starting in Devonport, you can take the Bass Highway and make your way south, passing through picturesque coastal towns and verdant countryside. Along the route, you'll have the opportunity to explore charming places like Penguin, with its delightful coastal charm, and Deloraine, known for its arts and crafts scene. As you continue your drive, the scenery becomes increasingly captivating, with rolling hills, lush farmland, and glimpses of stunning mountain ranges. Don't miss the chance to visit the stunning Cradle Mountain-Lake St Clair National Park, where you can immerse yourself in the rugged wilderness. As you approach Hobart, the road offers breathtaking coastal views, especially when passing through places like Orford and the iconic Tasman Peninsula. This scenic driving route from Devonport to Hobart is not only a means of transportation but an unforgettable adventure that allows you to appreciate Tasmania's remarkable landscapes and create cherished memories along the way.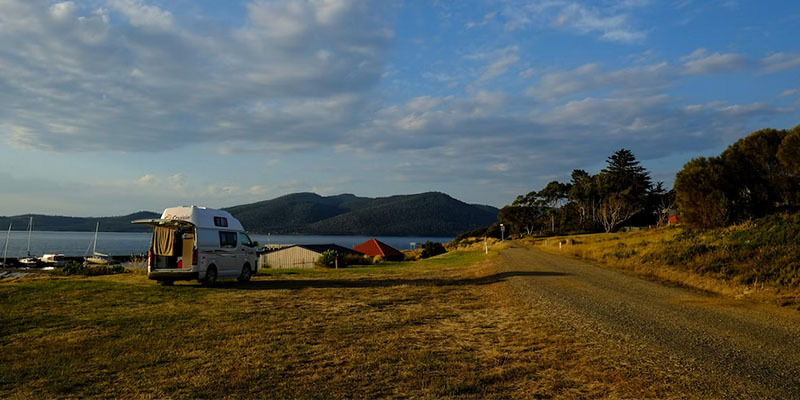 Drive from the ferry at Devonport to Hobart to start your new adventure
How to move to Hobart … a checklist!
Before you move
Before you make the move to Hobart, there are several crucial aspects to consider. Firstly, it's essential to familiarise yourself with the cost of living and housing options in the city to ensure they align with your financial plans. Additionally, researching the local job market and available employment opportunities will help you make informed decisions about your career prospects. Exploring transportation alternatives, including public transportation or car rentals, will assist you in navigating the new city more effectively. Hobart experiences a mild maritime climate, so researching the weather patterns will help you prepare for the changing seasons.
Here's a practical checklist to aid you in organising your relocation to Hobart:
> Find an interstate removalist
> Muval Moving Guide
> The Ultimate Moving Boxes Price Guide
> What is a Cubic Metre?
> Moving House Checklist - Change of Address
> How to Safely Pack Your Artwork for Your Move
After you move
After making the move to Hobart, you'll find a wealth of new job experiences and possibilities awaiting you. To ensure a seamless transition, there are several key aspects to consider. Here's a checklist to guide you:
Immerse yourself in the unique local culture of Hobart and explore the diverse neighbourhoods and suburbs.

Explore the job market and educational institutions in your new area to find opportunities that align with your goals.

Discover the array of local amenities, from scenic parks and gardens to eclectic dining options and cultural events.

Familiarise yourself with the transportation system, including public transportation routes and schedules.

Arrange for a local phone number and internet service to stay connected in your new home (you can consult with local providers for assistance).

Review insurance options for your vehicle, property, and healthcare needs to ensure comprehensive coverage.

Embrace the sense of community by getting to know your neighbours and engaging in local activities and events.
If you're moving to Hobart from another state, make sure to address essential tasks like updating your car registration and obtaining a driver's license in Tasmania.
> Moving interstate? Car registration and drivers' licence essentials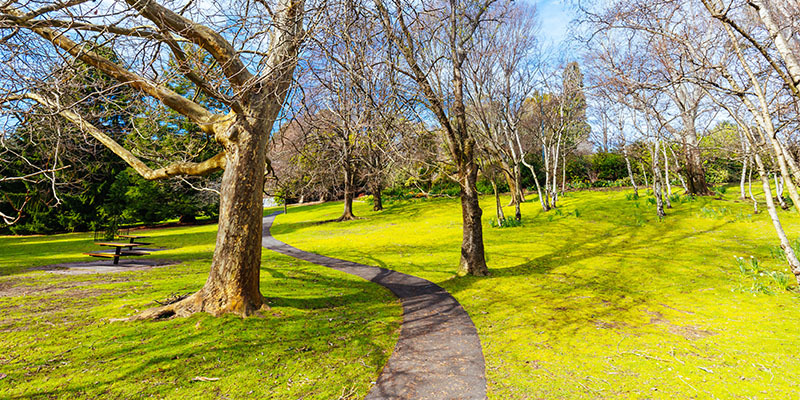 Explore you new home
Working and living in Hobart
Cost of living in Hobart
Hobart, with its serene surroundings and Tasmanian charm, offers a more budget-friendly option when it comes to the cost of living in Australia. Unlike the bustling capital cities of Sydney and Melbourne, Hobart embraces a slower pace and provides an opportunity to immerse oneself in the authentic Tasmanian life. While housing and rental costs may experience fluctuations in certain neighbourhoods, Hobart remains an appealing choice for individuals seeking an affordable lifestyle that allows them to fully embrace the beauty and tranquility of Tasmania. With its picturesque landscapes and a wide range of amenities, Hobart presents an excellent option for those looking to build a comfortable life without compromising their financial well-being.
Working in Hobart
Hobart is a dynamic city with abundant job opportunities across diverse industries. Consider these high-demand sectors when pursuing a new job in Hobart:
Tourism and hospitality: With its captivating landscapes and rich cultural heritage, Hobart attracts a significant number of tourists. The tourism and hospitality industry offers a range of positions, including hotel management, tour guiding, and event planning. Embrace the chance to contribute to Tasmania's thriving tourism sector.

Renewable energy: Hobart is committed to sustainable practices and has a growing renewable energy sector. Job opportunities can be found in areas such as solar and wind energy, environmental consulting, and green technology development. Join the movement towards a greener future.

Creative arts: Hobart boasts a vibrant arts scene, making it an ideal place for artists, performers, and creative professionals. From galleries and theatres to music festivals, there are numerous opportunities to showcase your talent and contribute to the city's cultural fabric.
With its emphasis on work-life balance and a welcoming community, Hobart offers an enticing environment for professionals seeking rewarding career prospects.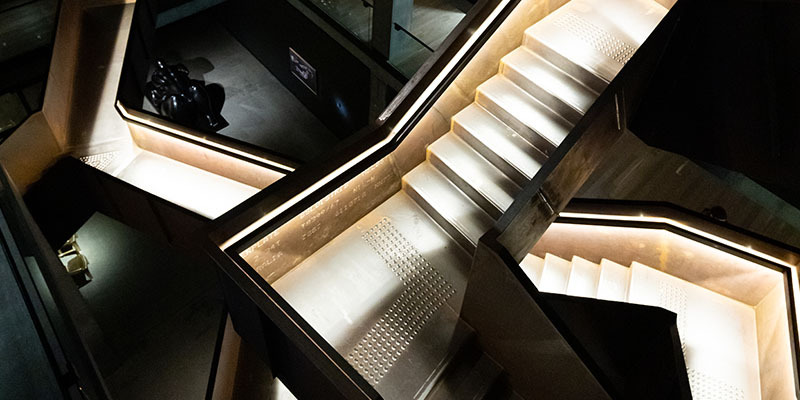 The Museum of Old and New Art (MONA)
Healthcare
Hobart's healthcare sector is recognised for its exceptional medical institutions, delivering top-quality healthcare services to the local community. The city boasts renowned medical facilities like the Royal Hobart Hospital, Calvary Hobart Private Hospital, and Hobart Private Hospital. These institutions provide a comprehensive range of medical treatments and services, ensuring accessible and high-quality care for residents. From emergency services to specialised treatments and ongoing care, these hospitals prioritise patient well-being and offer a wide array of services, including maternity care, mental health support, and advanced diagnostics.
Alongside these prominent hospitals, Hobart is supported by regional healthcare centers like the Launceston General Hospital and Mersey Community Hospital. These facilities play a vital role in delivering essential healthcare services and technical assistance to the broader Hobart region. They are committed to serving their communities and provide critical care, scientific advancements, and social support to ensure the well-being of the local population. These regional hospitals offer a range of specialised services and work closely with the community to meet their healthcare needs.
Churches & religious places
Hobart embraces a rich spiritual diversity with numerous places of worship representing various faiths and religions. The city is home to a wide array of Christian denominations, including Catholic, Anglican, Uniting, Lutheran, Presbyterian, and Baptist communities. Additionally, Hobart accommodates a vibrant mix of other major religions, including Judaism, Islam, Hinduism, Buddhism, and Sikhism, fostering an inclusive and multicultural spiritual landscape.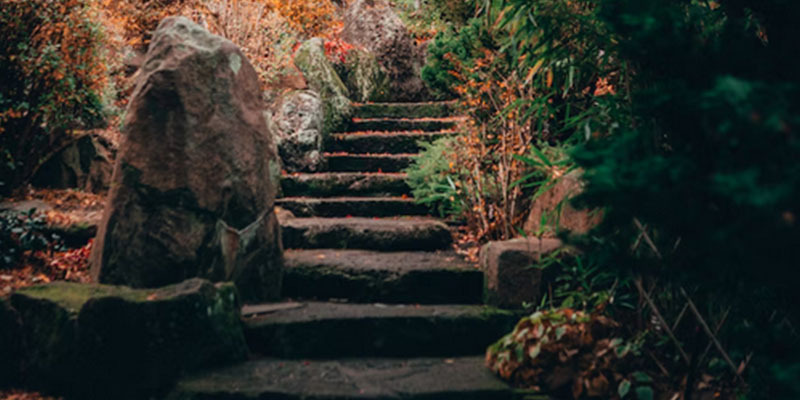 Beautiful Tasmania!
Education in Hobart
Pre-School
Preschool education in Hobart is highly valued and plays a crucial role in laying the foundation for a child's educational journey. The city offers a range of preschools and early learning centres that provide a nurturing and stimulating environment for young children. These institutions focus on holistic development, promoting social, emotional, cognitive, and physical growth through engaging activities and play-based learning. Preschools in Hobart prioritise early literacy and numeracy skills, creative expression, and social interaction, fostering a love for learning and preparing children for their transition to primary school. With dedicated and qualified educators, Hobart's preschools strive to create a supportive and inclusive atmosphere where children can explore, discover, and develop a strong foundation for their future education.
> Tips for Moving with Small Children
Primary
Primary schools in Hobart provide a solid educational foundation for children in their formative years. The city boasts a diverse range of primary schools that offer high-quality education and a nurturing environment for young learners. With a strong emphasis on individualised learning, primary schools in Hobart strive to cater to the unique needs and strengths of each student, promoting their intellectual growth and fostering a love for learning. Dedicated teachers and staff create supportive and inclusive classrooms, fostering a positive and engaging learning environment. Hobart's primary schools play a vital role in preparing students for the challenges of secondary education and beyond, equipping them with essential knowledge, skills, and a passion for lifelong learning.
Secondary
Secondary schools in Hobart offer a comprehensive and enriching educational experience for students during their adolescent years. These schools provide a wide range of academic and extracurricular opportunities, fostering intellectual growth, personal development, and preparation for future endeavours. With a focus on a well-rounded education, secondary schools in Hobart offer a diverse curriculum that includes core subjects like English, mathematics, science, and humanities, as well as elective subjects in areas such as arts, languages, technology, and physical education. Along with academic excellence, these schools prioritise the development of critical thinking, problem-solving skills, and effective communication. Students are encouraged to explore their interests and talents through extracurricular activities, including sports, music, drama, clubs, and community service. Dedicated teachers and supportive staff guide and inspire students, creating a positive and inclusive learning environment. Hobart's secondary schools aim to equip students with the knowledge, skills, and values necessary for their personal growth, further education, and future career paths.
University and tertiary education
Hobart boasts a thriving university and tertiary education scene, providing a wide range of opportunities for higher education and academic pursuits. The University of Tasmania, located in Hobart, is a leading institution known for its quality education and research programs. It offers a diverse range of undergraduate and postgraduate courses across various disciplines, including arts, sciences, engineering, business, health sciences, and more. The university is committed to providing a supportive and engaging learning environment, with state-of-the-art facilities and experienced faculty members. In addition to the University of Tasmania, Hobart is home to other tertiary institutions and vocational colleges that offer specialised training and education in fields such as design, hospitality, trades, and creative arts. These institutions provide students with the opportunity to gain practical skills and industry experience, preparing them for successful careers in their chosen fields. Hobart's vibrant and intellectual atmosphere, coupled with its natural beauty and cultural attractions, makes it an ideal destination for those seeking a fulfilling tertiary education experience.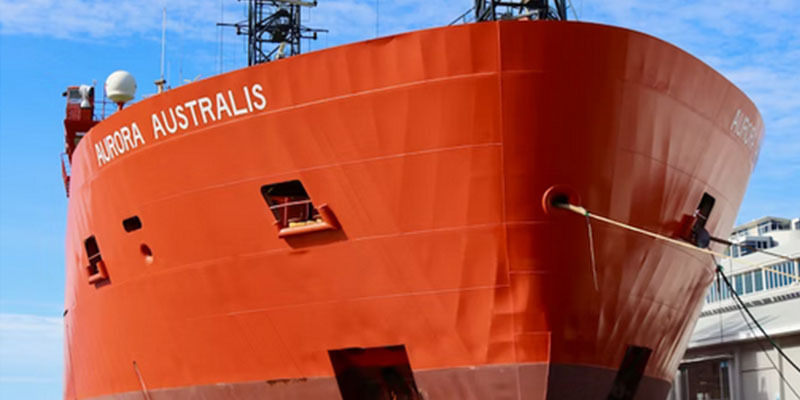 You can take a trip to Antarctica from TasmaniaYou can take a trip to Antarctica from Tasmania
Getting around in Hobart
Hobart offers convenient and accessible public transport options for residents and visitors alike. The city has a well-developed public transport network that includes public buses and passenger train services. The public bus system operates on various routes, covering different areas of the city and its surrounding suburbs. With frequent schedules and affordable fares, public buses provide a reliable mode of transportation for commuting within Hobart. Additionally, many key locations within the city are within walking distance, making it convenient to navigate on foot. Hobart's commitment to efficient public administration ensures that public transport and passenger train services are well-maintained and cater to the needs of the community, creating a convenient passenger transport option.
Moving interstate? Car registration and drivers' licence essentials
> The cost of toll roads in your neighbourhood
Embark on a Hobart Adventure
Hobart and its surrounding areas are a treasure trove of outdoor activities, offering a plethora of thrilling experiences for a memorable day out. Indulge in the culinary delights that the city has to offer, from cozy cafes serving delectable treats to upscale restaurants showcasing gourmet cuisine. Discover the natural beauty of the region by exploring its picturesque parks, where you can immerse yourself in the tranquility of nature. For the adventurous souls, there are exhilarating activities like hiking through the rugged trails of Mt Wellington, testing your skills in mountain biking, or engaging in exciting water sports.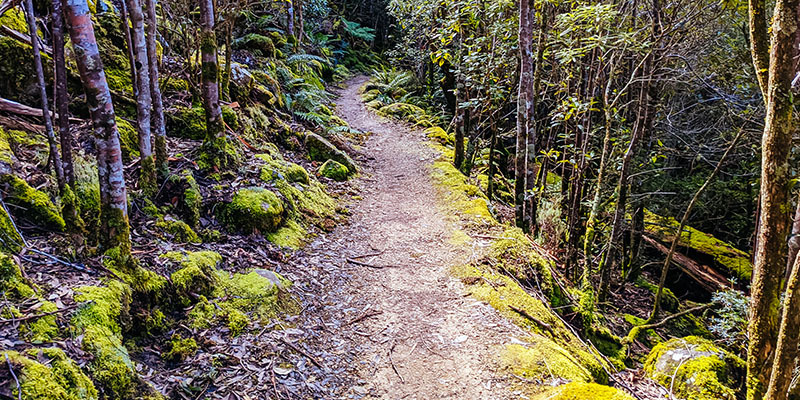 The ultimate Hobart adventure - craft your own experience
Begin your ultimate Hobart adventure with a visit to the enchanting Huon Valley, nestled amidst picturesque landscapes. Immerse yourself in the beauty of nature as you explore the vibrant botanical wonders of the region. Take a leisurely stroll through the gardens, find a tranquil spot for a picnic, or savour a cup of coffee at a charming local café.
Next, venture to the scenic coastal suburb of Sandy Bay and discover the wonders of the Derwent River. Witness breathtaking views of the river and the surrounding landscapes as you enjoy a leisurely walk along the waterfront. Take in the fresh sea breeze and let the serenity of the surroundings rejuvenate your senses.
For a delightful lunch experience, head to Blackman's Bay, renowned for its culinary delights. Explore the local markets offering an array of tantalising food options, drinks, crafts, and unique souvenirs. With an abundance of stalls to choose from, you can indulge in seafood delicacies, mouthwatering burgers, or indulge in the flavours of diverse vegan cuisine.
After lunch, embrace the artistic charm of Hobart by visiting the Museum of Old and New Art (MONA). This world-class museum showcases a captivating collection of contemporary and traditional art, leaving you inspired and captivated by the diverse range of exhibits. Immerse yourself in the creativity and imagination of renowned artists from around the world.
As the evening unfolds, make your way to Salamanca Place, a vibrant hub of entertainment in Hobart. Explore the lively bars, vibrant nightclubs, and a plethora of restaurants offering a wide range of cuisines. Sip on your favourite beverage while enjoying live music performances or treat your taste buds to exquisite dishes at the local eateries.
Before bidding farewell to a memorable day in Hobart, venture to the waterfront of the Derwent River and revel in the mesmerising night-time views. The sparkling lights of the city illuminate the water, creating a magical ambiance. Take a leisurely stroll along the quay, soak in the beauty of the city skyline, and reflect on the enchanting experiences of your ultimate Hobart adventure.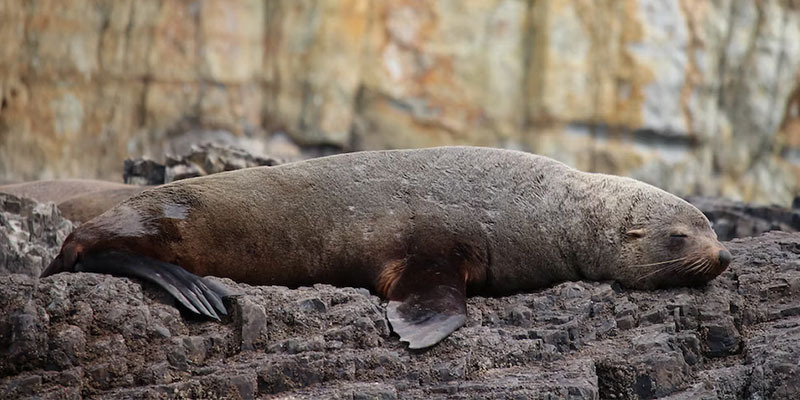 Seals are regular visitors to the Tasmanian coastline
10 things (or essential facts) you should know about Hobart
Hobart, the oldest capital of Australia, is nestled in the picturesque landscapes of Tasmania.

With a population of over 200,000 people, Hobart is a vibrant city that retains its small-town charm.

The city experiences a temperate maritime climate, characterised by mild summers and cool winters.

Hobart boasts a range of captivating attractions and activities, including the stunning beaches, historic Battery Point, and the captivating Museum of Old and New Art (MONA).

The city hosts a variety of cultural and artistic events, such as the vibrant Dark Mofo festival and the Taste of Tasmania, showcasing the region's culinary delights.

Hobart offers excellent connectivity, with a reliable public transport system and convenient access to the Hobart International Airport.

Nature enthusiasts will be delighted by Hobart's proximity to breathtaking natural wonders, including the majestic Mt. Wellington, scenic coastal walks, and the charming Bruny Island.

Food lovers will be spoiled for choice in Hobart, with its thriving culinary scene, featuring renowned restaurants, trendy bars, and cozy cafes serving delicious local and international cuisines.

Hobart embraces a warm and friendly atmosphere, providing a welcoming environment for both residents and visitors to immerse themselves in the Tasmanian way of life.

The city has nurtured talented individuals, and among them is the renowned singer-songwriter and guitarist, Claire Anne Taylor, who hails from Hobart.
Explore your new state – Tasmania's best adventures!
Bruny Island – Just off the coast of Hobart is the breathtaking Bruny Island, a sought-after destination for nature enthusiasts. Known for its stunning landscapes and abundant wildlife, the island offers visitors a range of activities such as the hiking trails, wildlife spotting, and exploring the pristine beaches. To reach Bruny Island, you can take a ferry from Kettering, which is approximately a 35-minute drive from Hobart. With its rugged coastline and natural beauty, Bruny Island is a must-visit for anyone exploring Hobart.
Battery Point – Nestled near Hobart's waterfront, Battery Point is a historic and charming neighbourhood that captivates visitors with its Georgian-style cottages and cobblestone streets. Take a leisurely stroll through the area, admire the architectural beauty, and discover quaint cafes, boutique shops, and art galleries. Battery Point offers a glimpse into Hobart's colonial past and provides a unique cultural experience.
Cradle Mountain – A few hours' drive from Hobart, Cradle Mountain is a majestic wilderness area that entices adventurers with its breathtaking vistas and diverse flora and fauna. Explore the scenic hiking trails here, embark on a hike to the summit of Cradle Mountain, or immerse yourself in the tranquility of the surrounding lakes and forests. Cradle Mountain offers an unforgettable outdoor experience and is a paradise for nature lovers and hikers.
Blackmans Bay - Nestled along the picturesque coastline of Tasmania, is a charming coastal suburb that captivates visitors with its natural beauty and tranquil ambiance. With its pristine sandy beach, framed by rugged cliffs and crystal-clear waters, Blackmans Bay offers a serene escape from the hustle and bustle of city life.
Linking Trails – Hobart is renowned for its extensive network of linking trails that traverse vast majority of the region's stunning landscapes. From coastal paths to mountain treks, these trails offer a range of outdoor adventures. Whether you're seeking a leisurely stroll or a challenging hike, Hobart's vast majority of linking trails provide opportunities to explore the region's natural wonders, including picturesque valleys, cascading waterfalls, and panoramic views. Lace up your hiking boots and embark on an unforgettable journey through the captivating wilderness of Hobart.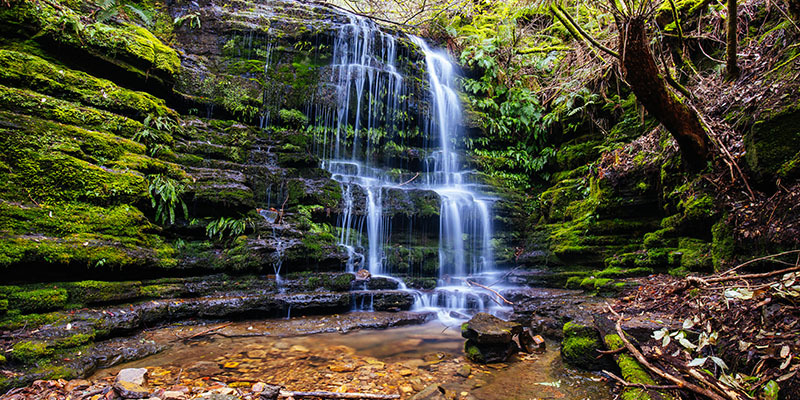 Tasmania is known for it's ancient rainforests
Café and food scene
In Hobart, you'll find a vibrant café and food scene that caters to diverse tastes and budgets. The city offers a wide range of dining options, from inexpensive restaurants to high-end establishments, ensuring there's something for everyone to enjoy.
South Hobart is a popular neighbourhood known for its eclectic mix of eateries and trendy cafes. From farm-to-table restaurants serving fresh seafood to cozy coffee shops offering artisanal blends, there's no shortage of culinary delights to indulge in.
For seafood enthusiasts, the coastal suburbs of Hobart are a haven for fresh and delectable catches. Sandy Bay, located near the waterfront, offers an array of seafood restaurants where you can savour the finest ocean delights. From succulent fish and chips to exquisite seafood platters, you can indulge in the flavours of the sea while enjoying the picturesque views of the coastline.
Additionally, the CBD of Hobart is a bustling hub with a plethora of cafes and restaurants. Here, you can find a diverse range of cuisines, from international flavours to local specialties. Whether you're seeking a quick bite or a leisurely dining experience, the CBD has an abundance of options to tantalise your taste buds. Explore the city streets and discover hidden gems that offer unique culinary experiences.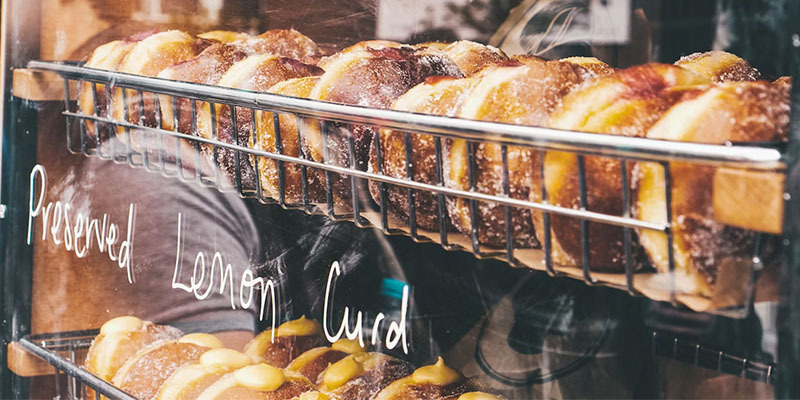 Hobart has a healthy hospitality industry
Culture and the arts
Hobart, the cultural hub of Tasmania, is renowned for its thriving arts and cultural scene, offering a diverse range of artistic expressions and experiences.
The city is home to four distinct seasons of the esteemed Tasmanian Museum and Art Gallery, where visitors can immerse themselves in a world of art, old and new, exploring captivating exhibitions and collections that showcase the rich heritage and creativity of Tasmania. Additionally, the Salamanca Arts Centre stands as a vibrant hub for contemporary art, housing numerous galleries and studios where local and international artists can exhibit their works.
For theatre enthusiasts, the Peacock Theatre is a must-visit venue, hosting a variety of captivating performances, from captivating dramas to awe-inspiring dance productions. The theatre scene in Hobart offers a platform for both established and emerging talents, ensuring a dynamic and engaging experience for all.
The culture scene in Hobart is further enriched by the city's numerous festivals and events. The annual Dark Mofo festival, organised by the Museum of Old and New Art (MONA), is a highlight that attracts visitors from near and far, offering a captivating fusion of art, music, and immersive experiences. The city also hosts the vibrant Taste of Tasmania festival, celebrating the finest culinary delights from the region, accompanied by live music and entertainment.
Exploring the arts and culture scene in Hobart provides a wonderful opportunity to discover the unique identity and creativity of Tasmania. From contemporary art exhibitions to captivating theatre performances and lively festivals, the city offers a rich tapestry of cultural experiences that will leave a lasting impression on visitors.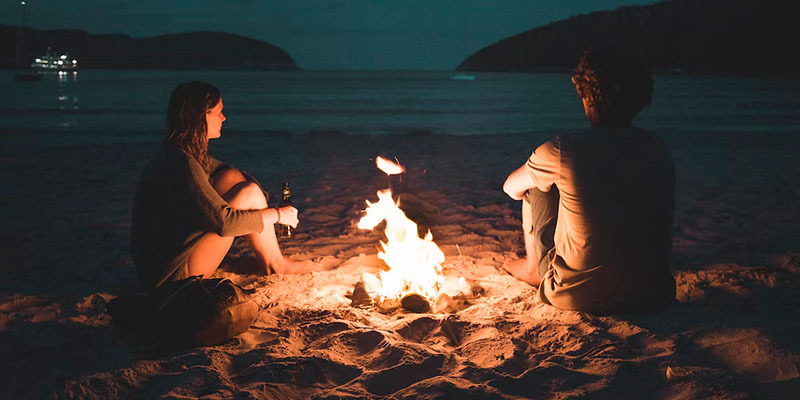 Sometimes simplicity is the best culture
Best dog parks
Hobart is a haven for dog owners, offering a range of fantastic dog-friendly parks where your furry companion can roam and play to their heart's content. With its friendly locals and abundance of open spaces, you and your pup are in for a treat.
One of the top choices for dog parks in Hobart is Queens Domain Dog Park. This spacious park provides ample room for off-leash play and is surrounded by stunning natural landscapes. It features designated areas for both small and large dogs, ensuring a safe and enjoyable experience for pups of all sizes. With its picturesque setting and friendly atmosphere, it's a favourite among locals and visitors alike.
Another gem is Risdon Brook Dog Park, nestled amidst the beautiful surrounds of Risdon Cove. This park offers a serene environment with open grassy areas, perfect for your pup to frolic and explore. The park also provides access to the river, allowing water-loving dogs to take a refreshing dip. With its peaceful ambiance and scenic views, Risdon Brook Dog Park is an ideal spot for a day out with your furry friend.
For those seeking a coastal experience, Bellerive Beach Dog Park is a must-visit. Situated near the pristine shores of Bellerive Beach, this park combines the joys of sandy beaches and off-leash play. Your pup can enjoy a splash in the crystal-clear waters or chase balls along the shoreline. The park also features shaded areas and seating for owners to relax and soak up the coastal vibes.
If you're in search of a park with a touch of history, Battery Point Dog Park is a charming option. Located in the historic Battery Point neighbourhood, this park offers a mix of open spaces and walking trails. Your pup can explore the nooks and crannies of this quaint area while you appreciate the architectural wonders and friendly ambiance that surrounds you.
Best kids parks
Hobart is a haven for families with children, offering a range of fantastic parks and playgrounds where kids can have a blast and create lasting memories. With its friendly locals and abundance of open spaces, you and your little ones are in for a treat.
Here are five of the best kids' parks in the Hobart region:
St. David's Park is a popular choice for families, located in the heart of Hobart's waterfront. This park features expansive green areas, perfect for picnics and outdoor games. It also offers a well-equipped playground with slides, swings, and climbing structures, providing endless fun for children of all ages. With its beautiful surroundings and proximity to other attractions, St. David's Park is a must-visit for families exploring Hobart.
Lenah Valley Park is a hidden gem nestled in the picturesque suburb of Lenah Valley. This park boasts large open spaces, perfect for running and playing. It features a modern playground with a variety of play equipment, including slides, monkey bars, and sandpits. The park also offers picnic areas, BBQ facilities, and plenty of shade, making it an ideal spot for a family day out.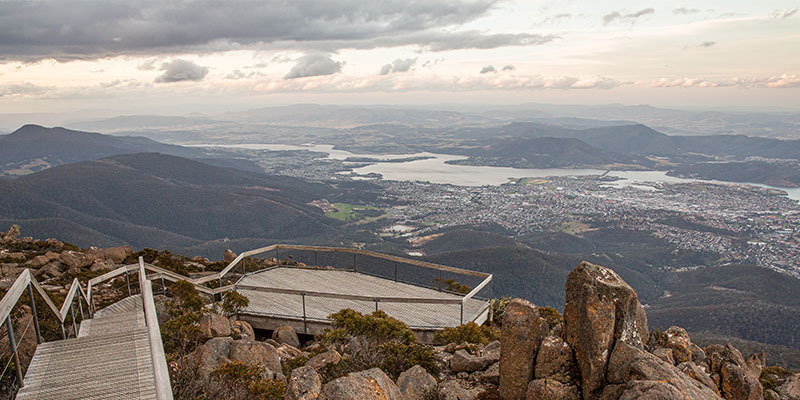 View of Hobart from Kunanyi/Mount Wellington
Centennial Park, located in New Town, is a beloved destination for families. This expansive parkland offers a range of facilities, including multiple playgrounds suitable for different age groups. Kids can enjoy swings, climbing frames, and imaginative play areas while parents relax on the nearby benches. Centennial Park also features beautiful gardens, BBQ spots, and walking paths, providing a perfect setting for a family outing.
For those seeking a coastal experience, Kingston Beach Playground is the place to be. Situated near the sandy shores of Kingston Beach, this playground combines the joys of play with stunning ocean views. Kids can frolic on the play equipment, including slides, swings, and interactive structures, while also having the option to take a dip in the refreshing waters. The playground is surrounded by grassy areas, ideal for picnics and family games, ensuring a memorable day for everyone.
If you're in search of a park with a touch of adventure, Peter Murrell Reserve Playground is a fantastic choice. Located in the tranquil suburb of Kingston, this playground offers an exciting array of play equipment, including climbing walls, flying foxes, and nature-inspired structures. The park is set amidst beautiful natural surroundings, with walking trails and open spaces for kids to explore and connect with nature. It's a perfect spot for active play and outdoor adventures.
> Baby Proofing When You Move House
Major shopping centres
Hobart, the vibrant capital city of Tasmania, presents an array of shopping centres that cater to the diverse needs of the whole family. Whether you're seeking high-end brands or charming local boutiques, you'll find an abundance of options to explore.
Hobart Shopping
The city centre of Hobart features renowned shopping precincts, such as the Elizabeth Street Mall, Liverpool Street, and the Cat and Fiddle Arcade. These bustling areas provide a delightful shopping experience, combining a mix of designer labels, unique shops, and delightful eateries. Additionally, the historic Salamanca Place, home to the iconic Salamanca Markets, offers a blend of art galleries, craft shops, and artisan markets, perfect for discovering one-of-a-kind treasures.
If you're looking for a comprehensive shopping experience, Eastlands Shopping Centre is a must-visit. Located in Rosny Park, this expansive mall boasts a wide range of retail stores, including fashion boutiques, department stores, and specialty shops. With ample parking and a variety of dining options, Eastlands Shopping Centre ensures a convenient and enjoyable outing for the whole family.
In the northern suburbs of Hobart, the Glenorchy Central shopping precinct provides a mix of retail outlets, supermarkets, and entertainment options. Here, you'll find major retailers, local businesses, and a lively atmosphere. The complex also hosts regular community events and markets, adding to the vibrant spirit of the area.
Major sporting events
Hobart is a vibrant city that captivates sports enthusiasts with its diverse range of thrilling athletic events. The city boasts numerous sports clubs and professional teams in various disciplines, ensuring there's something for every sports lover. From football and rugby to cricket and basketball, Hobart's sporting scene is teeming with excitement and passion. Additionally, the outer regions of the city offer a plethora of other sporting activities, including swimming, hockey, and tennis, providing ample opportunities for active engagement.
Among the beloved sporting spectacles in Hobart is football, which enjoys a dedicated following. The city takes pride in hosting Hobart United FC, a local team that competes in competitive fixtures at their home ground, showcasing their skills and fostering community support. The electric atmosphere at their matches creates an unforgettable experience for fans. Not to be missed are the larger-scale matches held at the magnificent Hobart Stadium, where the city's fervour for the sport reaches new heights, captivating spectators from near and far.
Other major events
Hobart embraces a vibrant calendar of major events that cater to diverse interests and bring together community groups from all walks of city life together. The city takes pride in hosting a wide range of exciting and engaging gatherings that foster a sense of belonging and celebration.
One of the highly anticipated events in Hobart is the annual Community Fest, a spectacular showcase of the city's rich cultural tapestry. This grand festival brings together community groups from various backgrounds, offering a platform for them to share their traditions, talents, and stories. From captivating performances and exhibitions to delectable food stalls and interactive workshops, Community Fest is a true celebration of the city's diversity and spirit.
Additionally, Hobart is renowned for hosting the Annual Arts Extravaganza, an extraordinary showcase of talent and creativity from local community groups. This captivating event brings together artists, performers, and artisans, transforming the city into a hub of artistic expression. Visitors can immerse themselves in a myriad of artistic displays, ranging from captivating visual art exhibitions to mesmerising theatrical performances and awe-inspiring live music. The Arts Extravaganza serves as a platform for community groups to shine and share their unique perspectives, fostering a deeper appreciation for the arts in Hobart.
These major events highlight the city's commitment to nurturing a sense of community and creating opportunities for diverse groups to come together, connect, and celebrate their shared passions. Hobart's vibrant cultural landscape is further enriched by the creativity, talent, and unity fostered through these remarkable gatherings.
Need storage in Hobart?
Relocating to a new place can be a daunting task, especially when you have numerous belongings to manage. Finding suitable storage space for your possessions can greatly simplify the moving process. Renting a storage unit in Hobart offers a convenient, secure, and easily accessible solution to store your items during the transition to your new home.
> Self Storage Tips and Tricks: Save Time and Money
Short term storage
Whether you're in the midst of transitioning between homes or simply aiming to declutter your current space, short-term storage options in Hobart can greatly facilitate the moving process. With flexible rental plans and modern facilities, you can securely store furniture, household items, or valuable possessions with complete peace of mind. Our storage units ensure the protection of your belongings, making the entire transition smooth and stress-free.
Long term storage
For individuals requiring long-term storage solutions in Hobart, our facilities offer the ideal answer. Our state-of-the-art premises provide a secure and sheltered environment, shielding your belongings from damage and the elements. With a variety of unit sizes to choose from, you can select the perfect space to accommodate your specific requirements. Our flexible rental terms and convenient accessibility ensure that your stored items are always within easy reach.
The weather in Hobart
Summer
When moving to Tasmania you should know that Hobart experiences four distinct seasons, making it a diverse and captivating city throughout the year, and the driest capital city. Summer in Hobart offers warm and pleasant weather, perfect for outdoor activities and exploring the city's natural beauty. The season typically spans from December to February, with average daily temperatures ranging from 20-25°C and nighttime average temperatures range around 15-20°C. While the weather can be comfortably warm, the coastal location of the city brings refreshing sea breezes that add to the overall pleasantness.
To fully embrace summer in Hobart, dress in light and breathable clothing, and don't forget your sunscreen and sunglasses for sun protection. Take advantage of the beautiful beach weather by visiting the stunning beaches, going on hikes, or enjoying picnics in the parks. Cycling along the scenic paths by the coast is also a popular activity to soak in the summer ambiance.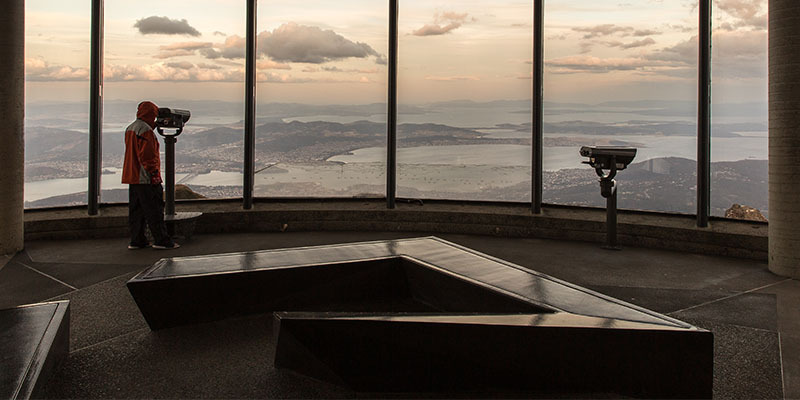 Any day of the year is a good view from a lookout
Autumn
Autumn in Hobart presents a picturesque scene with its charming foliage, comfortable temperatures, and a relaxed atmosphere. Average temperatures range from 15-20°C during the day and around 10-15°C at night. The weather is generally mild and enjoyable during the day, accompanied by pleasant breezes and clear skies.
To make the most of autumn in Hobart, dress in layers to adapt to changing temperatures and bring a light jacket for cooler evenings.
Winter
Hobart experiences cool evenings and mornings during winter, with mild weather and an array of indoor and outdoor activities to embrace. Winter months have below average daily temperatures with temperatures ranging from 10-15°C during the day and around 5-10°C at night. While the weather may be cooler compared to other seasons, the city is still known for its clear, sunny days and comfortable evenings.
Layer your clothing to stay cozy and don't forget to bring a jacket or sweater for the cooler nights. During winter, Hobart offers various indoor activities, including museums, art exhibitions, and cultural performances. On sunny days, take the opportunity to explore the nearby parks, gardens, and enjoy leisurely walks along the river to appreciate the scenic beauty.
Spring
Spring in Hobart is a refreshing and vibrant time characterised by mild and pleasant weather, blooming flora, and a lively atmosphere. Average temperatures range from 15-20°C during the day and around 10-15°C at night, accompanied by sunny days, gentle breezes, and clear skies.
Spring is an ideal season to explore the outdoor attractions in Hobart, given the comfortable weather. Visit the renowned Royal Tasmanian Botanical Gardens, which showcase a remarkable array of native and exotic plants while offering delightful views of the city. Take leisurely walks or bike rides along the Derwent River and revel in the picturesque surroundings. Springtime also presents an opportunity for a day trip to the nearby wine regions, such as the Coal River Valley or Huon Valley, to savour the region's renowned wines and picturesque landscapes. Whether you are a nature enthusiast or a wine connoisseur, Hobart in spring offers something captivating for everyone to enjoy.
Pet relocations
Relocating with your furry friend can be a breeze with the support of the Tasmanian Government's pet relocation program. Before moving to Hobart, familiarise yourself with the local regulations and guidelines pertaining to pet ownership. Ensure that your pet is registered, microchipped, and up to date with vaccinations as required by the Tasmanian Government. Depending on the type of pet you have, you might also need to obtain a permit or license to ensure compliance with local laws.
Finding accommodation that welcomes pets is a top priority when settling in Hobart. The Tasmanian Government offers resources to help you locate pet-friendly rental properties that understand and appreciate the bond between owners and their furry companions. Some rental properties may require a pet bond or additional fees to account for any potential damages. It's important to have open communication with landlords or property managers about your pet to ensure a harmonious living arrangement and avoid any unnecessary complications or disputes.
> Room by Room guide for Pet Proofing When You Move House
> Tips for moving house with pets
FAQs and fun facts
Hobart is the capital city of Tasmania and the second oldest city in Australia.

The city is nestled on the banks of the Derwent River and is often referred to as the "Harbour City" due to its picturesque waterfront.

Hobart was named after Lord Hobart, who was the Secretary of State for War and the Colonies when the city was established in 1804.

The city boasts a vibrant street art scene, with captivating murals and interactive installations adorning the walls of many historic buildings across Hobart.

Hobart is renowned for its cool and temperate climate, with average temperatures ranging from 12°C to 21°C (54°F to 70°F) throughout the year.

The Shot Tower, an iconic landmark in Hobart, offers breathtaking views of the city and houses the oldest surviving shot tower in Australia.

Hobart is home to the renowned Cascade Brewery, which holds the title of Australia's oldest operating brewery, established in 1824.

The city features the majestic Royal Tasmanian Botanical Gardens, one of the most extensive botanical gardens in the Southern Hemisphere, showcasing a diverse collection of flora.

Hobart's pristine coastline is adorned with stunning beaches, including the famous Seven Mile Beach and Sandy Bay Beach, offering relaxation and natural beauty.

Hobart boasts an extensive network of over 100 kilometres (62 miles) of cycling trails, providing cycling enthusiasts with scenic routes along the river and through picturesque landscapes.

The city nurtures a thriving arts and cultural scene, housing prominent galleries, museums, and theatres, including the Tasmanian Museum and Art Gallery situated in the heart of Hobart.

Hobart is well-known for its vibrant culinary scene, with a plethora of eateries, cafes, and restaurants offering a wide range of gastronomic delights.

The city hosts the Tasmanian Symphony Orchestra, captivating audiences with world-class musical performances and enchanting melodies.

Hobart is a gateway to natural wonders, with Mount Wellington standing tall as an iconic landmark and the gateway to the wild and rugged landscapes of Tasmania.

Hobart has been recognised as one of the friendliest and most welcoming cities in Australia, with a strong sense of community and hospitality.

The city embraces a love for sports and is home to several sporting teams, including the Hobart Hurricanes (Cricket) and the Hobart Chargers (Basketball).

Hobart boasts a rich architectural heritage, showcasing a multitude of historic buildings and landmarks, such as the Tasman Bridge and the Parliament House.

The city cherishes its coffee culture, with an abundance of specialty coffee shops and roasteries where coffee aficionados can indulge in aromatic brews and unique blends.
Don't forget to see …
Mount Nelson Lookout: Situated on Mount Nelson, this lookout offers panoramic views of Hobart's skyline, the Derwent River, and the surrounding landscapes. Visitors can take a leisurely stroll, capture breathtaking photos, and enjoy a peaceful moment amidst nature.
Bruny Island Adventure: Embark on an unforgettable adventure to Bruny Island, located off the coast of Hobart. Discover this big island with its pristine beaches, rugged coastlines, and abundant wildlife. Take a boat tour, spot seals and dolphins, and indulge in local culinary delights.
Derwent Valley Wine Trail: Explore the exquisite Derwent Valley wine region, renowned for its vineyards and wineries. Experience a wine tasting journey, savor premium cool-climate wines, and appreciate the picturesque countryside views. Don't miss the opportunity to visit the valley's charming art and craft galleries.
Seven Mile Beach: This stunning beach, just a short distance from Hobart, is a haven for beach enthusiasts. Take a leisurely stroll along its expansive shoreline, breathe in the fresh ocean breeze, and enjoy the tranquility of this natural gem. Take a moment to dip your toes in the crystal-clear waters.
Mount Wellington Escape: Escape to the captivating Mount Wellington, a majestic mountain that overlooks Hobart. Drive or hike to its summit and be rewarded with breathtaking views of the city and the surrounding wilderness. Immerse yourself in the serenity of this natural wonder.
Huon Valley Escapade: Embark on a scenic journey to the picturesque Huon Valley, located south of Hobart. Discover charming towns, visit fruit orchards, and cruise along the Huon River. Immerse yourself in the beauty of the valley's lush forests and rolling hills. Don't forget to visit the renowned Hartz Mountains National Park.
Bonorong Wildlife Sanctuary Encounter: Get up close and personal with Tasmania's unique wildlife at Bonorong Wildlife Sanctuary. Meet adorable kangaroos, wombats, and Tasmanian devils, and learn about the conservation efforts to protect these incredible animals.
Richmond Heritage Experience: Step back in time by visiting the historic town of Richmond. Explore its well-preserved colonial buildings, wander along the famous Richmond Bridge, and immerse yourself in the rich history of the area. Indulge in local culinary delights and browse through charming boutique stores.
Share this page on Facebook
Moving house starts here
View pricing, read reviews and book professional interstate and local removalists online.
35,000+ customers
4.8 rating
Instant pricing