Moving to Australia from Overseas
Whether it's for work, study, or simply a change of scenery, moving to Australia from overseas can be daunting. But don't worry, we've got you covered. In this blog article, we'll provide you with all the information you need to know before making the move, including visa requirements, job opportunities, cost of living, and cultural differences.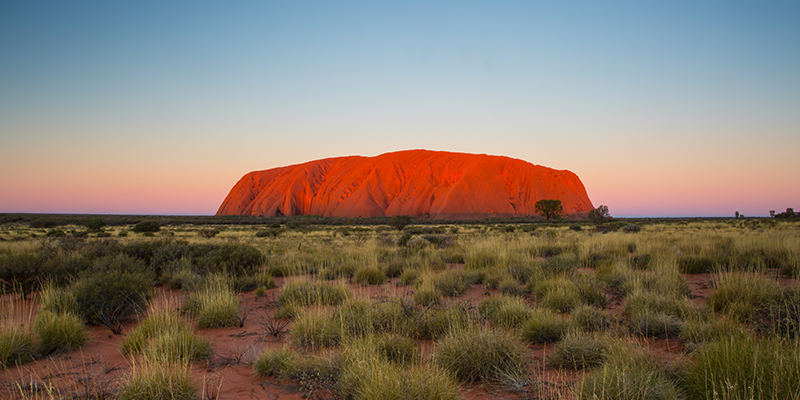 Moving from overseas to Australia can be an exciting adventure, but it can also be quite daunting. There are a lot of factors to consider, such as budget, cost of living, school fees and enrolments, work visa, accommodation, short and long term storage options, and immigration red-tape.
We break down all the must-know details for moving to Australia from overseas, the beautiful land down under.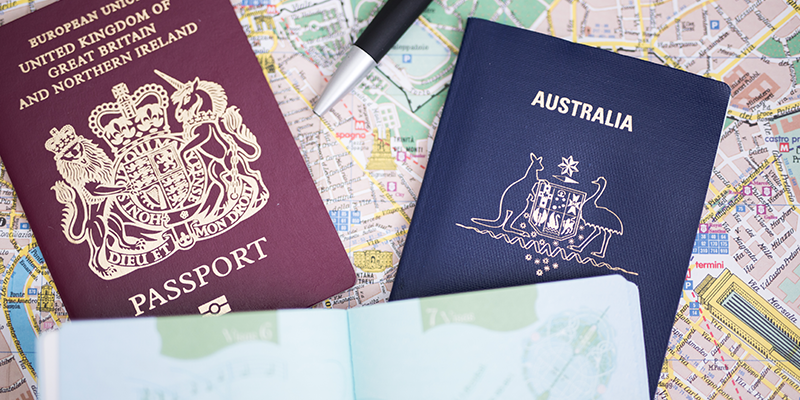 Make sure your passport is in date!
Budget
Congratulations on your decision to move to Australia! Moving to a new country can be an exciting and life-changing experience. However, it can also be a huge task, and there are many things to consider before making the big move. One of the first things to think about is your budget.
The Australian Government requires all visitors to have a valid passport and an appropriate Australian visa for entry into the country. Depending on your situation, you may need to obtain an Australian Visa, other visas or specifically a Work Visa. It's essential to research the visa requirements that apply to your circumstances and to ensure that your application is submitted correctly and in a timely manner.
Moving to Australia can be an expensive process, and it's important to plan ahead to ensure that you have enough money to cover all of the costs. It's not just about the cost of the visa and airfare - there are other expenses to consider, such as accommodation, transportation, and daily living expenses. The cost of living in Australia is higher than many other countries, so it's important to factor this into your budget. It's a good idea to research the cost of living in the major city you are interested in, or region where you plan to live, as prices can vary significantly across the country.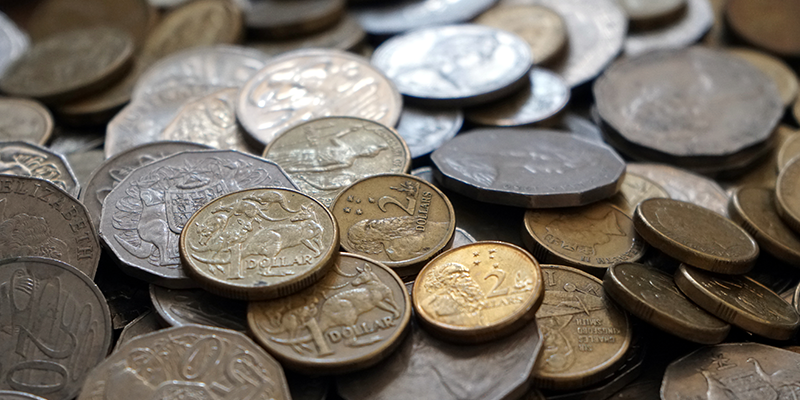 Familiarise yourself with the Australian Dollar
The Australian Dollar ($AUD)
When it comes to money, it's important to understand the Australian Dollar (AUD). The AUD is the official currency of Australia, and you'll need to have enough of it to cover your expenses while you're living in the country. You can exchange your currency at a bank or currency exchange service, or you can use an ATM to withdraw cash when you arrive in Australia.
Standard of living costs
Planning a move to Australia can be a thrilling adventure, and one of the most important factors to consider is the cost of living. It's crucial to keep in mind that the cost of living can vary significantly depending on the region of Australia where you choose to reside. Western Australia, for example, can be more expensive than other regions due to its remote location and unique lifestyle and business opportunities.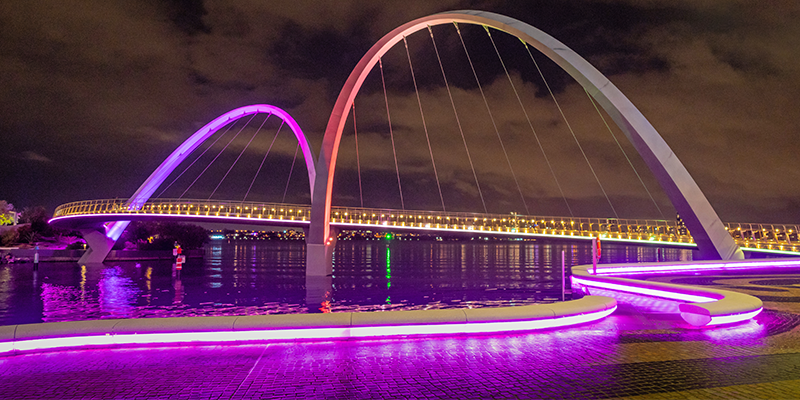 Perth is the capital of Western Australia
When choosing between Australian cities, the cost of living in a major city is often a deciding factor. Major cities like Melbourne and Sydney can be expensive, but they offer a wide range of job opportunities, cultural experiences, and urban lifestyles. The cost of living in these cities can be offset by the higher salaries available in these areas.
However, if you're looking for a more affordable option, there are many smaller towns and cities across the country that offer a lower cost of living. These areas can still provide access to quality healthcare, education, job, and transportation options while also offering a quieter and more relaxed lifestyle.
As you plan your move, it's important to consider the standard of living in addition to the costs. Australia's healthcare system is highly regarded, but it can be costly if you don't have permanent residency or health insurance. It's essential to understand the health insurance options available and their costs to ensure that you and your family have access to quality healthcare services.
The education system in Australia is also highly respected, but it can be costly to attend school or university without financial support. Fortunately, there are many scholarships and financial aid options available to students from different countries.
Finally, transportation costs can also impact your budget. Australians live in a vast country, and it can be expensive to travel across long distances. However, public transportation options are available in major cities and towns, and there are also affordable car rental services.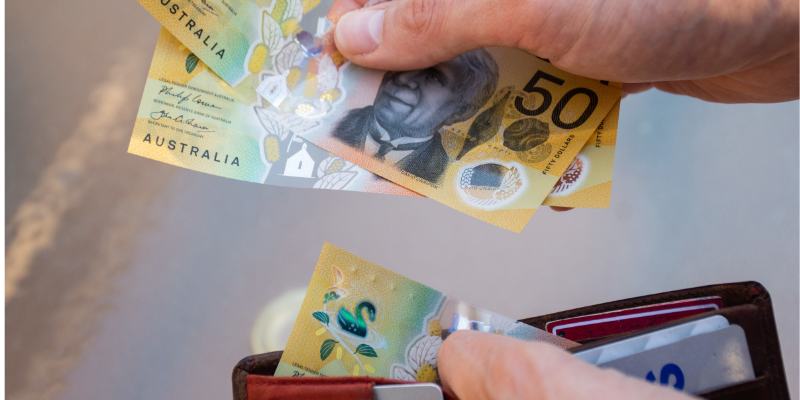 Managing Australian Dollars is easy with a bank account
Banking in Australia
If you're planning on working and living in Australia, opening an Australian bank account is an essential step to take. Having a local bank account will make it easier for you to manage your finances, including receiving your salary, paying bills, using bank statements, and transferring money. Most banks in Australia offer various types of accounts, including a savings account, which can help you save money and earn interest on your deposits.
To open a bank account, you'll need to provide identification, such as your passport, and proof of address, such as a utility bill or rental agreement. It's also important to ensure that you have sufficient funds in your savings account to cover any fees or charges. Once your account is set up, you'll receive regular bank statements that will help you keep track of your transactions and monitor your account balance. Managing your money in Australia is easy with a bank account, and it's an essential part of making sure you have everything you need for a successful and enjoyable stay in this beautiful country.
Working in Australia
Australia has a vibrant work culture that values hard work, innovation, and a good work-life balance. There are plenty of jobs available for both locals and foreigners alike, and the process of finding work is relatively straightforward. To work in Australia, you need a tax file number (TFN) to make sure that you are taxed correctly. You can apply for a TFN online, and it usually takes around 28 days to receive it. Once you have your Tax File Number, you can start looking for job opportunities. Depending on your skills and qualifications (particularly if you are moving from New Zealand or the UK), you may need to apply for a work visa. The Australian government has a range of visas available for skilled workers, including the Temporary Skill Shortage (TSS) visa and the Skilled Independent Visa.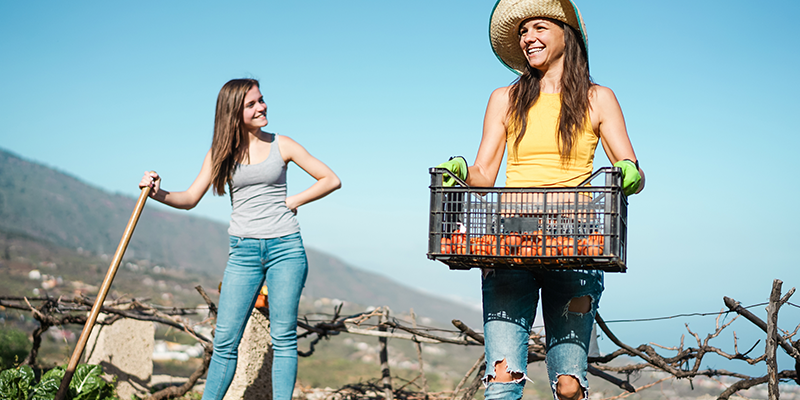 If you are coming to Australia to work in a particular job, there may be a special work visa available
Paying tax
Once you have found a job offer and have a new boss, it's important to understand the tax system. Australia operates on a Pay As You Go (PAYG) tax system, where employers deduct tax from your pay before it reaches your bank account. This system ensures that you are always up-to-date with your tax obligations, and it's important to keep your employer informed of any changes in your personal circumstances.
The Australian Taxation Office (ATO) is responsible for collecting taxes, and they provide a range of resources to help individuals and businesses understand their tax obligations. Overall, working in Australia is a great opportunity to develop your career, experience a new culture, and enjoy a balanced work-life.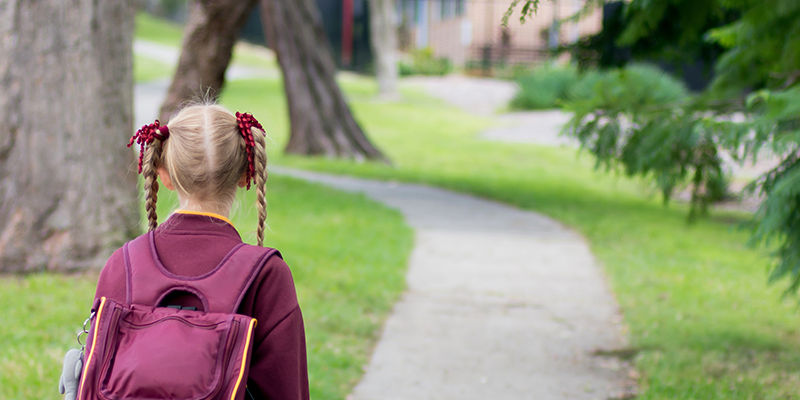 In Australia, education is compulsory for children between the ages of 6 and 16
School fees and enrolments
If you have children, one of the most important things to consider when moving to Australia is school fees and enrollments. In Australia and most other countries, education is compulsory for children between the ages of 6 and 16. Public schools in Australia are generally free, but there are costs associated with uniforms, books, and other supplies. Private schools in Australia can be quite expensive, with fees ranging from $5,000 to $30,000 per year.
Health care in Australia
Health care in Australia is world-renowned for its quality and accessibility. One of the best things about healthcare in Australia is that every citizen can access medical care for free in public hospitals. This is made possible through the country's public health insurance scheme, Medicare. If you're a permanent resident of Australia, you're eligible to enrol in Medicare, which gives you access to free medical care, including consultations with doctors and other health professionals, diagnostic tests, and hospital stays.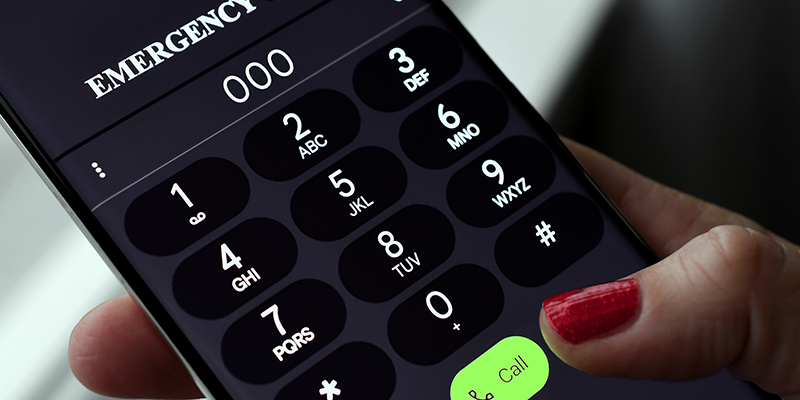 '000' (or 'Triple O') is the emergency services number to call in Australia
While public hospitals in Australia offer excellent medical care, there are also private hospitals that provide a higher level of service and amenities, but at an additional cost. For this reason, many people choose to have private health insurance to cover these costs. When visiting Australia, it's important to ensure you have travel health insurance beforehand that covers any medical expenses you may incur during your stay. Overall, Australia offers an excellent healthcare system, and whether you're a resident or a visitor, you can rest assured that you'll have access to the best facilities and medical health care professionals available.
Accommodation/Housing
Another important consideration when moving to Australia is accommodation. Australia has a wide range of accommodation options, including apartments, townhouses, and standalone houses. The cost of accommodation in Australia can vary depending on where you live, with major cities like Sydney and Melbourne being more expensive than smaller cities and towns, and what time of abode you choose - i.e. a large house is often more expensive that an apartment in the same geographic area.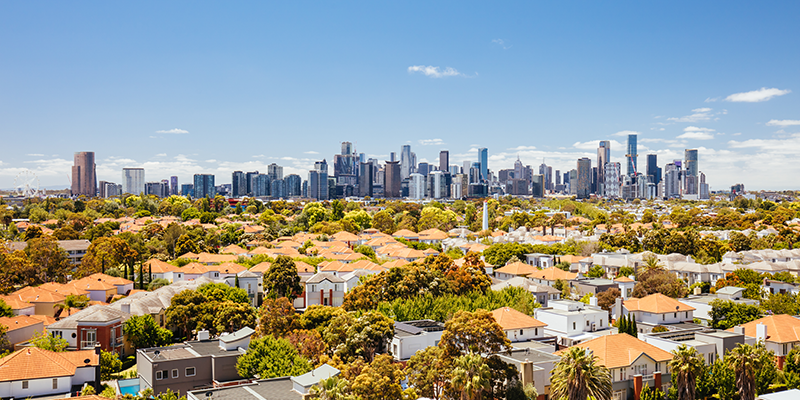 Accommodation in larger Australian cities, like Melbourne, can be more expensive than in smaller cities and towns
Short/Long term storage options
If you are moving to Australia, you may need to store your belongings for a period of time. There are a number of short and long term storage options available in Australia, including self-storage units and professional storage companies. It's important to choose a storage option that meets your needs and budget.
Immigration agents
When considering a big move to Australia, it's important to have a clear understanding of the immigration process, including visa requirements, permanent residency, and even Australian citizenship. Whether you're planning on working, studying, or just visiting, there's a right visa for you. To begin the visa application process, you'll need to ensure that your passport is valid and has not passed its expiry date. It's also essential to work with a registered migration agent who can help you navigate the complex immigration system and ensure that you have all of the necessary documentation and visas for your stay in Australia.
The Australian Government takes immigration seriously, so it's important to follow all guidelines and requirements carefully to avoid any delays or issues with your visa application process. Whether you're looking to stay short-term or long-term, having the right visa is essential for a smooth and stress-free stay in this beautiful country.
Sea versus air freight
If you're trying to decide which option is best for you, it's important to consider your individual needs and circumstances. A shipping company can provide you with free quotes for both options, so you can make an informed decision based on the cost and speed of each. Depending on the volume and weight of your personal items, you may find that air freight is the more cost-effective option. On the other hand, if you have a lot of items to move and are on a tight budget, sea freight may be the better choice.
Regardless of which option you choose, it's pretty simple to get started. Once you've received a free quote you're happy with, you can pay the required fees and start packing up your belongings. The shipping company will handle the logistics of getting your items to Australia safely and efficiently. This can save you a lot of time and stress, especially if you're a busy person or have a lot of other tasks to take care of before your move.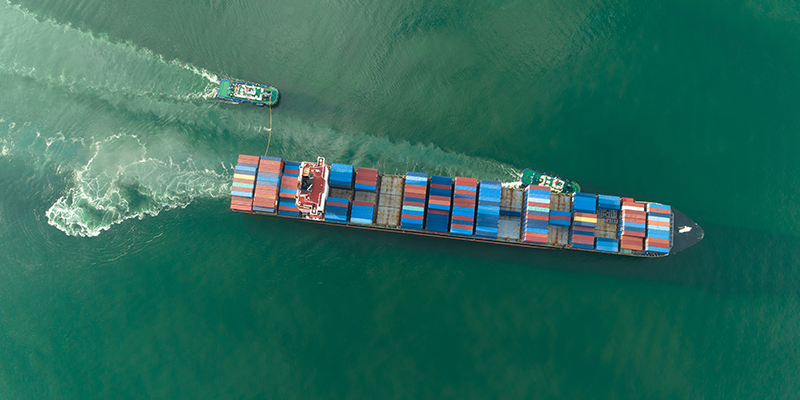 Shippig your belongings by shipping container can be more cost effective if you have a lot of items to move, or if you are on a budget
Container shipping
If you choose sea freight, your belongings will be shipped in a container. Containers come in a range of sizes, and you can choose to ship a full container or just a portion of a container. It's important to choose a container size that meets your needs and budget.
Air freight insurance and marine transit insurance
Air Freight Insurance and Marine Transit Insurance are both essential types of insurance when it comes to moving your belongings overseas. Air Freight Insurance provides coverage for your goods while they are being transported by air, protecting against loss, damage or theft. It is especially important for valuable or fragile items. Marine Transit Insurance, on the other hand, provides coverage for goods transported by sea. It covers damage, loss or theft of your belongings during loading, unloading, and transportation. This type of insurance is important if you are shipping large items or a significant amount of personal belongings. It is recommended to speak with your moving company to understand the coverage provided by their insurance policy and if additional coverage is necessary.
Documentation
Moving from overseas to Australia requires various documents to ensure a smooth transition. The documents required include a valid passport, visa, work permits, birth and marriage certificates, driver's licence, education records, medical records, and pet documentation if you plan to bring your furry friend along. Additionally, you may require region-specific documentation, such as proof of vaccination, depending on your destination. It's essential to research the specific requirements for your visa and seek assistance from an immigration consultant if necessary.
Moving rates and overseas finance will depend on the size of your shipment and the mode of transportation. It's important to get quotes from different moving companies to compare prices and services. There are also travel fees, such as flights and accommodation costs, to consider. Tax obligations, customs duty/compliance/assistance, and prohibited items are important to research to avoid any penalties or legal issues. It's important to note that certain items are not allowed into Australia without special permits, and some things are not allowed at all.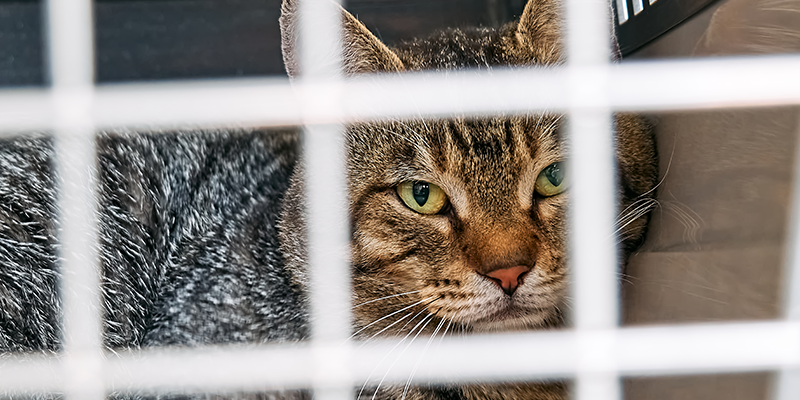 Research early what you need to do when bringing pets into Australia
Moving to Australia with pets
Moving to Australia with pets requires careful planning and preparation. Firstly, you need to research the requirements and restrictions for bringing pets into Australia. This may include obtaining specific vaccines and treatments for your pet, obtaining the necessary permits, and completing a quarantine period. You also need to ensure that your pet is fit to travel and has the necessary documentation, such as a health certificate, to prove it. When selecting a transport provider, make sure they are experienced in transporting pets and provide adequate facilities for your pet's comfort and safety during the journey. Upon arrival in Australia, your pet will be inspected by quarantine officers, who will ensure that all requirements have been met. It's important to note that failure to comply with these regulations can result in your pet being refused entry or placed in quarantine for an extended period. Therefore, it's crucial to start planning well in advance to ensure a smooth transition for both you and your furry friend.
Using professional moving services when moving to Australia from overseas
Using professional moving services can make a move to Australia from overseas smoother and can provide some of the best advice. The International Association of Movers (IAM), which provides a directory of reputable moving companies worldwide. International packing and wrapping services can also ensure that your belongings are packed securely for transportation. International removalists offer a full range of services, including packing, loading, shipping, and delivery to your new home in Australia. Container door-to-door services are also available, which provide the convenience of having your belongings picked up from your old home and delivered directly to your new home. It's essential to do your research and get quotes from different moving services to ensure you select a reliable and affordable option that meets your needs.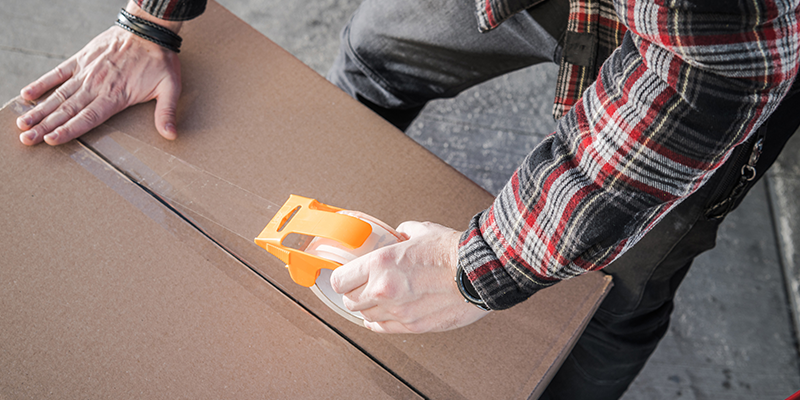 Using professional moving services can make a move to Australia from overseas smoother and can provide some of the best advice
The move of a lifetime - Australian culture
Australia has a varied climate with four distinct seasons. The summer months are from December to February, with hot temperatures and long days. Autumn runs from March to May, with mild temperatures and colourful foliage. Winter occurs from June to August, with cooler temperatures and occasional snow in the southern regions. Finally, spring takes place from September to November, with pleasant temperatures and blooming flowers. The weather can vary greatly across four seasons depending on which part of Australia you are in, but overall, it's a country with diverse and beautiful weather patterns.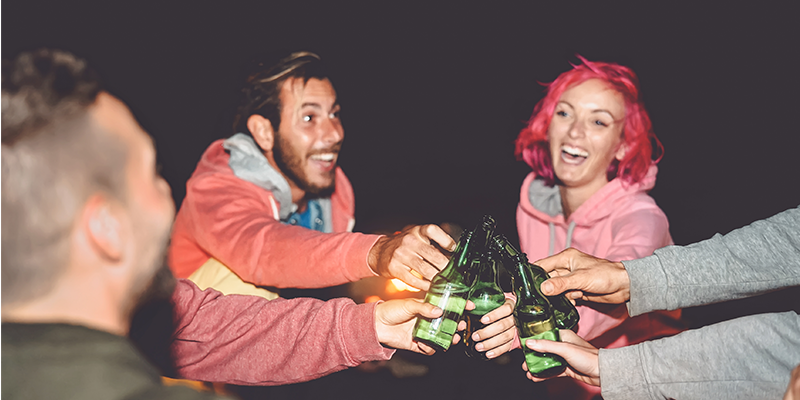 Australia is known for its laid-back and friendly culture
Australia is known for its laid-back and friendly culture. Aussies love spending time outdoors, whether it's surfing at the beach, hiking in the bush, or having a BBQ in the backyard. Steve Irwin, the Crocodile Hunter, was a beloved figure in Australian culture and his love for wildlife and conservation has inspired many Australians. Australians also love their sports, with cricket, rugby, and Australian rules football being some of the most popular. The country is home to a diverse population, with people from all over the world calling Australia their home. Australian citizens value multiculturalism and strive to create a welcoming and inclusive society for all. With its stunning natural landscapes, vibrant cities, and friendly people, it's no wonder that many who visit never want to leave Australia. Moving to Australia truly is the move of a lifetime, and embracing the unique Australian culture is a great way to make the most of your new life Down Under. It may not be on your mind when you first enter Australia, but may even eventually get Australian citizenship!
Share this page on Facebook
Moving house starts here
View pricing, read reviews and book professional interstate and local removalists online.
35,000+ customers
4.8 rating
Instant pricing