Planning your move: How to make it easy
One of the most vital steps to ensuring your move goes smoothly and to avoid financial pain when moving is to plan plan plan! We've complied a comprehensive list of the things you need to plan your move in advance.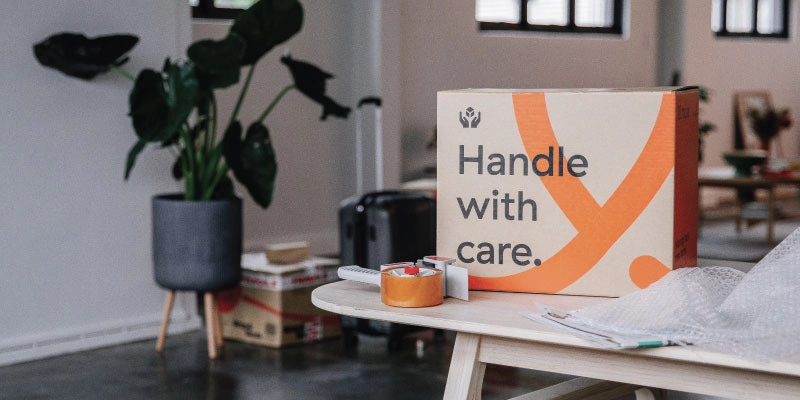 Start Planning Early
Moving costs can mount up quickly and take out a huge chunk of your budget if you don't keep track of where they can accumulate. In our experience, there are definitely situations that you can be aware of (before, during and after your move) that, with planning, may prevent excess costs - so we've compiled them here to help you avoid a financial moving disaster!
Your six step plan
Creating a detailed plan and being organised as early as possible will help you identify areas where you can make your move much less stressful and also help you save money. Here's the plan:
Step 1: Start ASAP
Step 2: Develop a move strategy
Step 3: Set a budget
Step 4: List all your content
Step 5: Sell your unwanted items
Step 6: Start packing


We've outlined each step in our article here.
The long and short of moving - the logistics
Understanding the logistics of your move can help save lots of money simply by lessening the distance your removalists will need to traverse. The less distance they need to carry things, the less time it takes to move things and the cheaper it will be. Stacking your packed and compacted belongings as close to the exit of the property is one idea. Likewise, if you are price conscious you can delegate a single room for all the boxes to be delivered to and distribute them to each room yourself.
If you have access to the new property layout, sketch out the floor plan of the new place to give you a rough idea where appliances or large furniture can be placed straight away. If you are on hand on moving day, you can easily direct the removalists to take them straight to their resting place.
Don't hold up the traffic
Knowing the traffic landscape around the premises you are exiting and entering will be instrumental in how smooth the move is. The smoother the move the cheaper the move! Check out the parking at the new property and get the truck as close to the entrance as possible, likewise at the property you are leaving. This will save the removalists the "back and forth" time.
You can find out more about how to apply for parking permits if they are required for your removalists here.
Move your own plants if possible
Try to move any potted plants on your own (if you are moving locally especially) as they can be tricky and time consuming for the removalists. Also, plants don't always travel that nicely in the back of a truck.
Downsizing
Obviously, the less inventory you need to move the cheaper too, so downsize all you can and make sure all furniture is dissembled. Selling unwanted items online or hosting a garage sale is a great way to make a few extra dollars and reduce clutter before you move.
We've put together a range of guides to help you downsize before moving house.
Where to donate furniture, clothes and more in Sydney
How To Host A Successful Garage Sale
Tips For Getting Rid Of Old Furniture
Unexpected and hidden costs when moving
To save you from the looming budget-related stress and hidden costs associated with moving, we've put together a list of the uexpected costs to take in to account when moving house. Some of these include redecorating costs, parking, packing supplies.
Hidden money saving moving secrets!
We've compiled some tips to help you keep your money in your pocket when you are moving house! Check them out here.
Finding Packing Materials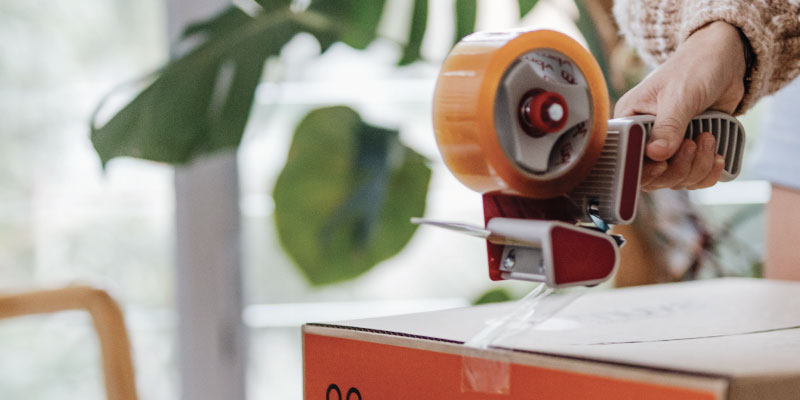 Ultimate Moving Boxes Price Guide has an overview of the different types of boxes you can purchase for different packaging purposes and their average prices.
For an extra fee, most moving companies will provide you with packing materials (including boxes) and may even deliver them to you.
Boxes can be found or bought, but try finding as many as you can before resorting to buying new ones. Having said that, new ones can make
packing for a move
less frustrating if some of your found boxes are odd shaped or a bit old.
Some inspiration for sourcing boxes could be:
your local supermarket (smaller ones generally are more than happy for you to take them away)
friends who have moved recently
purchase new boxes (apparently Bunnings is cheap and you can return the ones you don't use)
purchase second hand boxes (search online markets like Facebook, eBay etc.)
Finding Removalists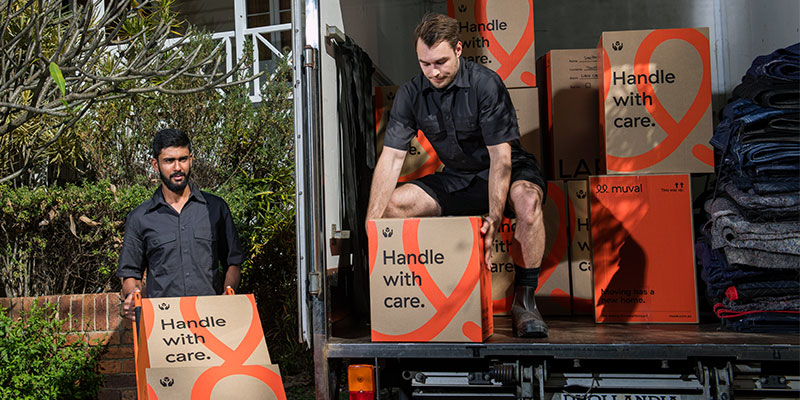 If you have a lot of stuff and you can spare the funds, you definitely should get a trusted, professional removalist. The cost is based on how much space is used in the truck or container and where you are moving to and from. If there is flexibility with dates, look for 'back loading' opportunities where you can share a moving truck that might already be going your way.
Get some prices and book the Removalists or any extra moving vehicles you might need. Compare the market prices and check online reviews to help find the company that is right for your move. Request a written or emailed quote so you understand all the terms and conditions. As soon as you find one you're happy with confirm your dates and BOOK! They can book out fast.
Removalists will generally refuse to move boxes that have aerosol cans, paint, alcohol or other chemicals. Check with your chosen company to find out what they won't take. You will then need to consider what to do with, or how to move those exceptions. They may also prefer a specific type of box, have a chat with each one you call to find out all of their ins and outs.
There is also a range of things to avoid when booking a removalist. We've outlined them here.
Change Addresses
Make a list of all the places you need to call or email to change your address. Some might be for vehicle registrations, driver's license, electoral role, banks, work, subscriptions. We've put together a handy checklist here.
Transfer any home and contents or vehicle insurance policies to the new address.
Do you need to get any of your records transferred to a new medical practice? Talk to your current doctors' surgery about how to initiate this process. If you are not sure who your new doctor will be, make sure you know what you need to do when you do decide on one. You may need to access, or have copies, of any forms you need to provide the current surgery to give them consent to send your history to another surgery.
Redirect your mail with Australia Post for a designated time after you have moved that is comfortable for you, just in case there is some mailing lists you have forgotten to update.
Get Help with the Move
Don't be afraid to ask for help from anyone and everyone who might be willing, offering a thank you BBQ in the new house (possibly with beer) can be a great hook to get in some friends, and can double as a housewarming party.

You can also find a removalist near you to help you with your move. Check out our ever-growing network of quality, vetted moving companies here.
Pack an "Essentials" Bag
Be sure to pack a bag or a few boxes with the essentials for your new home. Most of the time you'll already have these basic items left over from your old home, but if you are someone who likes to do a massive clean out before moving out or are moving out of home for the first time, we've put together a handy list of essential items you might need for your new pad.
Getting your bond back - cleaning checklist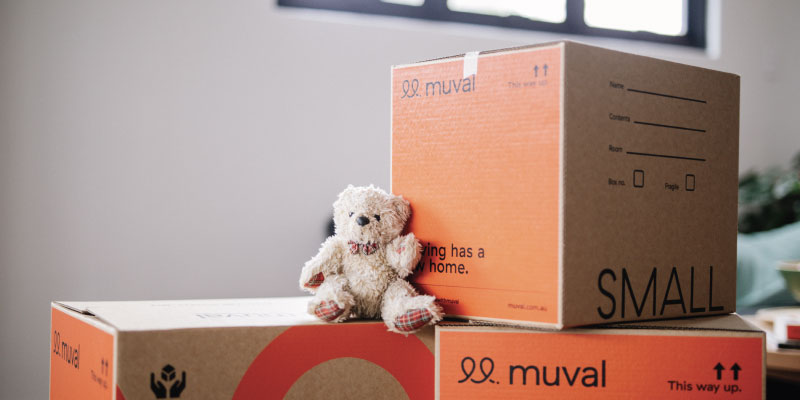 When you are renting, ensuring you have done enough to get your bond money back is possibly the most stressful part of the moving out process. It all comes down to how much you notice things, how much you have maintained the property while you were there, and what is considered wear and tear. The biggest and most stressful part though, is the final clean down.
We have written several guides to help you prepare your old rental property for your final inspection:
The Costs of Moving
The cost of a removalist depends on a range of factors including how much you need to move, where you are moving from and to and when you need to move. Local moves are usually calculated on a per half-hour rate, and interstate moves are based on volume and distance. To make sure you're getting the best price for your move, check out our blog post on the hidden costs when moving house.
You can use our online estimator to find out how much a removalist will cost for your move.
We've also written a range of blogs to assist you in knowing how things are priced and quoted and what to look out for when pricing removalists:

The Best Way To Request A Removalist Quote
Moving house is a massive task, but by planning in advance, getting to know the costs and logistics of your move and breaking it up step by step you'll know what to expect and (hopefully) you'll be less stressed than you initally thought, come moving day. Ready to make your move?
Get instant quotes from quality vetted removalists near you
.
Share this page on Facebook
Moving house starts here
View pricing, read reviews and book professional interstate and local removalists online.
35,000+ customers
4.8 rating
Instant pricing