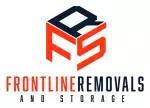 Frontline Removals & Storage
4.30 · 92 reviews
Muval verified for quality & service
Reviews summary
| | | |
| --- | --- | --- |
| | | 47 reviews |
| | | 4 reviews |
| | | 3 reviews |
| | | 6 reviews |
Communication 5Service 30Quality 6Professional 26Care 13Happy 4Efficient 6Affordable 1
Your team of choice for reliable removal services
With our head office based in Port Macquarie on the mid-North Coast of New South Wales — we're conveniently situated between the hubs of Sydney and Brisbane.
We're your trusted removalists in Port Macquarie for home relocation and storage. We're solution specialists with expertise in removal services — including container shipping, storage and purpose-built containers for purchase.
At Frontline Removals, we're the perfect team for customers seeking:
Efficient, safe, and reliable home relocation
Secure, cost-effective storage options
Multi-purpose shipping containers for sale


New South Wales trusted removalist company for more than 27 years
At Frontline, we go above-and-beyond industry standards. We combine over two decades of hands-on experience with family values and a passion for customer service.
Streamlined container shipping and storage
Leaders in our industry, we bridge the gap of double-handling. Utilising our niche container shipping method, your items are stored and shipped all in one place!
Security and service at the heart of Frontline
As a team, we're highly efficient in packing, handling and shipping furniture and personal effects. Following strict security and service values, we protect your belongings on a 24 hour basis.
We take the headache out of home relocation
Our team takes care of every detail for you. From paperwork, to handling and streamlined removal services — we take the stress out of moving with a timely, efficient approach.
Local areas serviced
Removalists Port Macquarie
Removalists Brisbane
Removalists Canberra
Removalists Northern Beaches
Removalists Wollongong
David Ingleton
Moved interstate recently, Frontline provided friendly, professional and reliable removal from NSW to QLD, with a period of 4 weeks storage in between. The ability to have our belongings packed directly into a container and then stored mid way, without double handling, proved to be cost effective and more efficient. Relatively minor damage to one piece of lounge furniture, however this dealt with very professionally by Frontline. Have already recommended to friends.
---
Terry Smith
Services: Moving-related storage , Local moving Positive: Professionalism , Punctuality , Quality , Responsiveness , Value
---
S Horninge
Amazing removalist. Will definitely use them again. Professional, friendly and take pride in their work. They were easy to speak with, happy to help and delivered my furniture without any problems. Fully recommended!
---
Luke Mercer
Positive: Professionalism, Quality, Responsiveness, Value
---
Jacinda Sharp
Great experience moving from the Gold Coast to Sydney. Will use their services again. Everything was easy. Service: In-state moving
---
A.W.Foster Pty Ltd
We would definetly recommend Frontline removals. They went above and beyond to be puntual, careful and very helpul, We had different guys at both ends of the move who were equally as good. We had zero damage. Would give them 10/10!
---
Sharon Miles
Fantastic team that go out of their way to help I highly recommended them. Services: Moving-related storage , Packing & moving supplies
---
FRANCES NORMA Williams
Moving from Brisbane to Canberra was a big step for me. From the first point of contact I felt reassured that this was a company that makes their customer service a priority. Communications were responsive and very accomodating. The guys who uploaded and offloaded my furniture and belongings were so professional, friendly and helpful. Real experts. Value for money and quality punctual service. Thank you all you really helped me manage a major life change. Norma
---
Rebekah O'Flaherty
Great crew!
---
Carol Jackson
The customer service has been outstanding, very easy to organise furniture removal without any problems, and lukes service was very professional. Would definitely recommend them. Thanks Luke the legend!
---
Andrew James McWhirter
took great care all item , friendly staff , on time ,great value for money. Service: Local moving
---
Deborah Cotter
We moved from ST Clair to Laurieton NSW and right from our initial contact to delivery of our furniture, the whole experience was brilliant. Riva helped us organise the move over the phone & made that process stress free then Aaron & Jay arrived moving day and loaded the container with respect to us and our furniture. The minute they arrived I knew they were a professional outfit. Our furniture was stored for 2 nights then delivered to our new address where Ben & Jose unloaded & installed in our new premises. These guys were also extremely professional & respectful along with very patient as I had them move the extremely heavy furniture around a few times, which they did without complaint. All 5 men that I dealt with were brilliant and a credit to this company. I would unreservedly recommend Frontline Removals as my experience was totally stress free, thanks to the team. Thank you very much guys, your work ethics & sense of humour made our move a breeze!
---
Natalie Lindsay
Frontline removals were awesome. They did a fanatstic job moving all my furniture, were highly porfessional, moved quickly and best of all no damage to the houses or furniture. The are also great value and really affordable. The guys worked hard all day. I asked them to come back a few months later just to help with moving some heavy and big lounges between upstairs and downstairs. Again, they were super efficient, managed the furniture well up a tight staircase and again no damage to walls or furniture. HIghly reccomended!!!
---
Woodie Wood
My wife and I hadn't moved home in over 28 years, so this was big and somewhat nerve racking. As soon as Ben and Jose arrived and introduced themselves it became very clear these guys knew what to do. These two guys absolutely were non stop from 9:30am to 5:30pm stowing away our lifetime of goods. Their care in loading and packaging was so professional. Even three very heavy items were no big deal for this duo. Can't recommend this company more highly and my only hope and wish is once our containers are out of storage that we score Tim and Jose again to unload our precise goods.
---
Cheryl McCormack
We have used Frontline Removals & Storage services now on three separate occasions for both moving our furniture from Sydney to Brisbane and then Brisbane to Wollongong, NSW and also for long term storage in Port Macquarie. On all occasions and across both types of services they have been very easy and friendly to deal with, timely and offered good value. Not only are the office/admin team good to deal with but so have been their drivers and removalists. We cannot recommend their services highly enough.
---
Deborah Reilly
Great service.....moved to Brissie..no problems
---
Katharine Wynter
We organised removal, storage, and relocation of our belongings with a gentleman named Luke, he was wonderful to deal with and was able to arrange the best service for us within our budget. On the day the team moving our things were polite, careful and quick! Will definitely call these guys if we move again :)
---
Gabbie Alley
We were not well organised and pretty overwhelmed if truth be told! Then Ben and Jose arrived. From the get go they were professional, respectful, kind, careful and exceedingly well humoured! Nothing was too much trouble. The pick up and drop off was smooth and without incident or damage. Highly recommended.
---
Monique Lill
The team was the best removals team we have used! They were respectful of our stuff and were very positive. They worked very hard. A pleasure.
---
Mark Langdon
From quote to delivery Frontline were excellent. Despite difficult delivery terrain the guys were professional and very understanding. Would highly recommend their services
---
Chris Baker
had these guys move me from house to house, nothing broken, nothing damaged, I'm a very picky person and will pick anything to bits. Unreal service from these guys thank u very much.
---
Kelly Hitchcock
Seriously could not praise this company enough! From start to finish we experienced nothing but friendly, helpful staff that happily went above and beyond to make sure our move was as stress free as possible! Would definitely recommend!! Services: Moving-related storage , Interstate moving , Oversized-item moving , Moving-related packing
---
Lynette Laws
Superb, efficient, friendly & professional. Thanks to the team for a job well done. Thanks for the care taken and your respectful manner. Also many thanks to Jamie, nothing was too much trouble and your advice & assistance was very much appreciated. Remember when seeking quotes, "You get what you pay for". This removal & storage company is highly recommended.
---
Karen Allen
Excellent service from start to finish.
---
Simon Howden
Highly recommended movers. Everything went perfectly, and nothing was broken or damaged in any way, and their services represent great value. Would definitely use Frontline Removals again. Thanks Services: Moving-related packing , Interstate moving
---
Scott Schultz
Awesome job guys quick and professional. And hassle free. And the best price.
---
Ross Chapple
From the very beginning Luke was fantastic with all communication, quote, dates etc. The guys did a great job packing and unpacking no problems at all. Will use them again and recommend them .
---
Matt Ward
Best removal company we've ever used. Excellent service, they were on time, easy to deal with and their staff took great care moving and packing all our items in the truck.
---
Stephanie Sparks
This is the second time we have used Frontline in 10 months (!) each time moving a 4-5 bedroom home with some very heavy and tricky pieces, lots of art and a truckload of boxes. The second time we used packaging help as well. Not one thing broken, nothing is ever a hassle, the guys are super friendly, efficient and thorough. I will only use Frontline from now on. Thank you guys!!
---
mark connors
---
BOB COLLINS
Absolute professionalism from pre-inspection to final delivery. Nothing was too much trouble and the people, including office staff, made us feel very comfortable at such a stressful time. Many thanks, Bob and Bronwyn.
---
J Suter
Didn't use Frontline removal but even the free quote service was incredibly valuable. Luke really is keeping this industry to a high standard and it's much appreciated!
---
Alex Bolton
Best local removialast took amazing care of our furniture will be recommending to all friends and family
---
ARTHUR WEHLOW
Helpful, reliable and co-operative. Assistance and support as needed. Very pleased.
---
CingleCast
Services: Local moving , Moving-related storage Positive: Professionalism
---
Mat Ross
Services: Moving-related storage, Local moving
---
BB
The most professional removal company I have ever used. They all made the process so easy. Truly appreciated
---
matt maslen
We had a product picked up from Gold Coast and delivered to Port Macquarie. No Hassel. Great communication. More than willing to help. Thank you for your professionalism. Highly Recommended.
---
mel dell
Positive: Professionalism, Punctuality, Quality, Responsiveness
---
melody jackson
Positive: Professionalism, Responsiveness
---
Terry Richards
Great job Very professional service - everything we asked for was addressed promptly. Pick up went perfect and no hassles with delivery Very friendly and experienced team
---
Vicki Lee
Services: Moving-related storage , Vehicle transport , Packing & moving supplies , Moving-related packing Positive: Professionalism , Punctuality
---
Bridie Steinmetz
The removalist's were absolute professionals. It was a great experience to have such polite organised men moving my belongings. Also the customer service when booking was excellent.
---
Douglas Long
The guys here were amazing how they helped me pack properly two Buddhas that have to fly to the Philippines next Friday. Safe and sound packed securely together in one box with lots of packing supporting them. Thanks so much and am so indebted to you there :D
---
Ken Kramer
The move went very well, beginning with a quote, the booking and arrangements with Luke. Transport was spot on time for both pick-up, and the delivery some 360km distant. The relocation team was professional and obliging. A detailed invoice and phone call on the delivery date kept my mind at rest, being assured all was on track. The whole process enabled my relocation without any additional stress.
---
Louisa
Great value I have found this business very responsive and easy to deal with. They are very reliable and their charges are really reasonable. Services: Moving-related storage , In-state moving
---
Jeanette Creighton
Thank you Luke for the personal service even a home visit to measure up! Thanks Jamie, Steven for the pack up and relocate! Finally a big thanks to Jay and Ben, excellent service, efficient and careful unpacking in a tricky location.
---
Alan Taylor
I selected North Coast Removals to transport our possessions after a recommendation from another company, in the same business, when they were unable to do the job. After some negotiations a price and terms were agreed and the move was organised. Both the collection and delivery were efficiently and carefully performed. Dale and Ben on the collection and Aaron and Chris at the delivery were very friendly and happy to comply with our needs, many thanks to you all. All our possessions arrived safely and in the same condition as when they were collected and stored for three weeks. I had a small hiccup with communication in relation to the delivery date, but this was readily sorted and did not detract from overall performance of the service. Thanks to you too Jamie for your role in the overall process. I am happy to recommend your company and would most probably use you again.
---
Karen Barnes
Services: Moving-related storage , Local moving Positive: Punctuality , Responsiveness
---
Carol Keough
Positive: Professionalism, Punctuality, Quality, Responsiveness, Value
---
Sally Moore
Service: In-state moving Positive: Quality
---
hazel lucas
The actual move and storage was well done and organised. We were happy with that part of the service however, we had a water damaged mattress that belongs to my 83 year old mother. Our goods were delivered to the our new property on 3 March 2021. it is now 28 April 2021 and we are still waiting for them to repair/replace the mattress
---
Jenna Pelling
At first, our experience with Frontline Removals was pleasant. They were on time, staff were friendly and all items were collected. However, when our items arrived the gas lift mechanisms on our bed were bent, which once put back together completely snapped (costing $280 to repair) and we were missing items (value up to $500). When the issues were raised we were told someone would return our call, no -one did. On my husband's third call, he finally received a callback, leaving a message, advising they would not compensate us because we helped move items downstairs, which we were never advised would cause an issue and the removalists were happy to receive the help. When my husband tried to return the call to discuss their response no one answered his call. I then called and by the second call, I finally got a call back saying they would only contribute $150 towards the bed but could not advise me where the missing box was that contained my 3yo daughter's toys and musical instruments and pushed the blame back on us, saying it must have been left at the house or taken from delivery end. This was not true because 4 separate people (us, the cleaner and real estate agents) plus the removalist went through the house and nothing was left behind and when Items were delivered all boxes were placed in the house, which we were here to collect. The company also said they never opened our container, which was a lie because our items were in two containers when collected but in one when it arrived. On top of this, we were waiting for pot plants to arrive that was to come the following week but never arrived. After three months of back and forth and the general manager trying to pigeon hole us to remove our review, we finally had our pot plants arrive, alive with one pot smashed. Our missing items have never turned but the company refunded us $300 for compensation for the damage to the bed. After this experience, we would recommend the company look to label items so this does not happen in the future as it is an unpleasant experience for all parties. Overall the general staff were great but one person, in particular, was extremely rude and unprofessional and given our experience with him we will never use this company again.
---
Tabitha Jones
The 6 blokes who packed and unpacked our things were brilliant but the service from the office well pretty poor as I had told them I have never used a removalist before so I didn't no how it worked so they said no worries we will look after you well they didn't booked well in advance I was just waiting for an address to where we would be going they told me no it's not booked for that date as we didn't have an address so yes the office was great and fitted us in then they ring me on the Friday and said your moving on sunday we need you to pay the full amount today its 130 on a Friday and I had asked them many times to send reciept to the company my husband works for . So I did that now I have no contact details to ring anyone on sunday to see what time my things will arrive tryed to ring the office no answer the boys finally rang me and gave me a time they were great.now can't get an invoice for the correct amount or name wouldent use them again.
---
J C N
Terrible. Communication initially great, thats where the good ends. Management hopeless. Breakages, took our stuff off truck without notifying us to make room for another persons belongings they had stuffed around. Took nearly 8 weeks to get all our belongings delivered. The workers are great, management needs a good kick up the you know what. Called them numerous times, person i needed to speak to always in meetings or off sick. Trucks always breaking down...apparently!! You are running a transport removalist business, get your trucks fixed!!
---
James Breeze
DO NOT USE - The worse removals service ever. Hours late to pick up. Incorrectly delivered. More than a DAY late for delivery and we had to pay $300 for a hotel. On delivery guys claimed not to have tools to assemble beds and desks. Broken furniture. Absolute disgrace. Management incompetence beyond my imagination.
---
Stuart H
Be very careful if you use this company. Make sure you photograph everything as it is loaded and everything as it is unloaded. They damaged a $2,700 television (cracked the screen and a piece of the backing broken off, clearly something moved during transit and hit the screen), pulled apart my computer desk and then had no idea how to put it back together again (it is now useless) and broke my $700 birdbath before it was even loaded. The delivery guys all told me the TV was not covered with a movers blanket, and in their words "can't understand why when there were spares in the container". I referred the matter multiple times to management who in the beginning just refused to come to the phone (conveniently in a meeting) but eventually they responded by saying they had to conduct an internal investigation, but as for the computer desk, they quoted terms and conditions and basically told me "too bad". It took more than 2 weeks to even get a written acknowledgement. I tried to be reasonable and accepted the issues with the computer desk and bird bath my have been unavoidable, but I drew the line at the damage to the TV. Now, 7 weeks after the move I have to get a solicitor involved to get compensation for the TV. Would have been cheaper to hire a truck and move myself
---
Peter Nyberg
They had one job, move my stuff between cities. When It arrived, I was handed my glass jug in its original packaging which had clearly shattered sometime along the way. The truckee openly admitted it had been broken at the depot, and had informed the relevant people. When I spoke to "Luke" he had no idea it had been broken. After several conversations he said it was an accident and couldn't verify it wasn't broken by me, If I had handed a shattered jug to a removalist, he wouldn't have taken it! Loves to brag about how authentic and honest they are... then call me back and own your mistakes.
---
Cat Elliott
Do not trust this company!Initially Luke sold us on trusting this company saying if anything happened to our belongings and they were to blame they would take care of it at their expense. Around $7000 worth of items damaged and the company has not even apologised and refused to replace the items that were irreparable and gave a very small compensation which won't replace even one of six major items damaged after being incredibly rude about it. Even with photo evidence of them damaging items such as our fridge on outside stairs and watching them throw parts of our sofa up stairs getting them filthy on wet moss, rocks and mud, they still did not care or apologise. Don't expect this company to look after you, they won't, and they will become rude and non responsive when an issue arises. Very unprofessional and very poor service.
---
Tim Magoffin
Avoid this company. After quoting the job weeks before, they almost doubled the price 3 days out, right before Easter (likely knowing it would be next to impossible to find someone else at such short notice). They quoted a price over the phone 3 weeks before the job, confirming the truck size and full inventory. 3 days before the job, they doubled the price on the invoice , re-confirming they truck size wasn't changing either! 3 days out - their reason? "We don't have a vehicle in the area so it'll cost more now". Don't know why they didn't know that when they quoted the job! A side note, the original quote was provided when fuel prices were at their peak, and the revised "double price hike" was AFTER FUEL PRICES DROPPED significantly - no excuses, just aware that they can rip someone off last minute before the Easter break. Luckily I found someone to do it cheaper (than their original quote at that), faster, and far more professionally in the end. They even called to ask me if I wanted to procede with their doubled price, and when I said I'd found someone else, they had the audacity to tell me to be careful as no one could do the job cheaper than them.
---
Moving house starts here
View pricing, read reviews and book professional interstate and local removalists online.
35,000+ customers
4.8 rating
Instant pricing