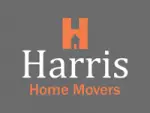 Harris Home Movers
4.90 · 106 reviews
Muval verified for quality & service
Reviews summary
| | | |
| --- | --- | --- |
| | | 78 reviews |
| | | 1 reviews |
| | | 1 reviews |
Communication 6Service 37Quality 3Professional 37Care 22Happy 7Efficient 16Affordable 2
Harris Home Movers are based in Melbourne. Our main depot is located in Ravenhall, where we offer FREE short-term storage for individuals and families looking to move interstate. Because of high demand for our services in Sydney and Melbourne we make weekly trips to and from both Melbourne & Sydney.
We offer more of a premium service than other companies. One of our interstate trucks is allocated to your move, where we aim to load up one day and deliver the next. If you require a longer timeframe between pick up and delivery of your furniture we have a free short-term storage options available.
Unlike the Major moving companies we are a smaller family owned business where you are the one that matters most. We don't try to offer every service imaginable but what we do we do really really well.
Why choose to move interstate with us?​​
No waiting weeks for delivery. We pick up your furniture one-day & in most cases can deliver the next day.
No Back loading. Safer for your furniture, as it only gets loaded & unloaded once.
FREE short-term storage. To give you time for your transition period.
We are fully insured. for your peace of mind.
No hidden charges. You are guaranteed to only pay the price we agreed on.
5 Star rating on Facebook.
4.9 Star rating on Google.
If you want to check out what some of our customers have been saying, please visit our Facebook page, or Google reviews!
Local areas serviced
Removalists Melbourne
Removalists Northern Beaches
Samantha Lim
Steve and Alanna were amazing to deal with. Steve and Austin, who moved us, were so professional and knowledgeable, they turned up with everything they needed for a safe and fast move and nothing broken or damaged. They even gave our inquisitive 7 year old a job to do. Thanks team, would highly recommend you guys to anyone
---
Andy McCutcheon
A smooth and friendly move. Steve and Austin were amazing, packing and transporting everything with care, communicating well and having a great chat. We couldn't be happier with our choice to trust Harris Home Movers with our move. Thanks.
---
Edd Newcombe
I've moved house a few times and had a mix of experience with removalist and doing it myself; used local services and some online companies. Harris Home Movers really did put the happy in moving! Both Steve and Austin were so good, very polite, punctual, capable and above all the most professional duo with a big truck; so much more than just your typical 'man with a van' approach small business. They arrived, right on time, with a huge truck. So much space. They were so friendly and accommodating. They first did a quick run through with us to assess what we needed to move and quickly allocated the order of items and boxes in a logical and clever manner to proceed with efficiency and safe stoage of the items. They made sure they took every precaution to avoid both damage to the house and to the items as they loaded up the truck. They had every piece of equipment they needed to assist with all different types of things and situations. With expert communication between each other, Steve and Austin effortlessly and with precision, guided each item, belongings and boxes into the truck. They were swift and effective and made clear judgements towards how to proceed with each item. It wasn't long before they had all the larger items safely loaded on board, and ready for the next. Each item was carefully wrapped and strapped to avoid any danger or damage. We had a huge and heavy fridge, which they managed to easily maneuver out of the house, without a scratch to anything! It was like watching a scene from James Bond! They transported everything on board to our new home and then quickly and in the same safe manner, unloaded everything into it's respective room or place, zero damage or issues. Alana, who we first made contact with, was also very accommodating, and booked our move for us with, making sure our needs we're met. I couldn't have asked for more. Very professionally team, great service and astonishing value. I would highly recommend their service. Best moving experience: ever. Very happy moving! :)
---
Pigs And Gisele
Simply the best removalist service my family has ever used. Alana was helpful, informative and accommodating with our request, and went above and beyond to ensure we were able to move house smoothly. Austin and Steve are the most friendly and professional removalists around. They helped us with everything and were polite and accommodating. There was absolutely nothing to worry about with this company. We won't use any other removalist from now on. Thank you all for providing stellar customer service.
---
Nat Presutto
They were great! very friendly. Good pricing. I would definitely use them and recommend them all day long! Thank you for making the day easier.
---
Ian Mckerracher
Thoroughly recommend Harris Home Movers to any potential mover. They were on time, provided efficient & friendly service, and treated our furniture as if it was their own. Thanks Austin & Beau.
---
Fahad Ali
Best service and price in Melbourne. Extremely professional, honest and punctual. Probably the only GOOD decision taken by my wife to call these gentlemen. Went their way out to assemble some of our furniture and took extreme caution in handling them. I would highly recommend them. Both Steve and Beau were friendly and kept us informed through out the move. Thank you guys and I hope all the best for both of you. Cheers
---
Koula Klementou
It is no surprise to anyone, how stressful moving can be. From Theo in the office to Austin, Mick and Steve who came on moving day and moved all of my furniture and boxes to the new house. They were prompt, polite and careful of all of my belongings. Were happy to move things to their desired spot, put together the beds, and offered to move anything once it was all in, before leaving. I have no qualms in recommending Harris Home Movers and will definitely use their services in any future move. I appreciate all their efforts to try to make this move as easy as possible for me. Great job guys!
---
Travis Walton
Brilliant removalist. Great value. Job well done. Highly recommend. Service: Local moving
---
Claude Butler
Moving from Melbourne to Bairnsdale - From the start Steve & Alana have been extremely professional in their approach. Alana kept in contact with us prior to the actual move to confirm & re-confirm the arrangements and to check if we required any assistance with the packing. On the actual removal day Steve and Jake were on time and got on with the loading of boxes and furniture etc straight away and didn't waste time. Watching them packed the truck was like watching a game of Tretis. Their workmanship in unloading the truck and placing our belongings in our storage unit was exactly the same. They were very attentive in ensuring that they used the available space to its capacity by carefully placing the items. No damage was done. Overall we were very impressed with the professional and friendly attitude of both Steve and Jake. We wouldn't hesitate to recommend Harris Home Movers to anyone. They are very affordable and professional in their delivery. Thank you & cheers Claude and Robert Butler
---
Julie Reed
Fantastic service, reliable, efficient and would recommend them to my friends and family for sure.
---
Ray Lescure
The guys turned up on time and did everything required to move us. Even with a slight complication mid day they were proactive and happy to do what was needed to make sure we moved successfully. Recommended.
---
Craig McFarlane
We moved from Melbourne to the Bellarine Penninsula 3 days ago. The entire process from initial contact with Alana to the final delivery at our new address was faultless. Considering it was a long hot, humid day, the boys where fantastic. Courteous, respectful and very helpful through a challenging day. Everything was delivered without damage. Steve turned up for loading just to help out. Both ourselves and friends who helped on the day were supper impressed. Great job guys, and I have absolute confidence in referring Harris removals for any move. Fantastic
---
Sandra Bilic
I was very happy with Harris Home Movers. Alana in administration is lovely and Steve & Chris were just as nice. They provided such a professional service at a really reasonable price and made the task of moving house so much easier. I would highly recommend Harris Home Movers. Services: Local moving , Furniture assembly
---
nishant patil
You won't get better service anywhere else for sure!! The entire team is very Professional, friendly and extremely helpful. Austin, Mick and John did exceptionally well to move our entire house to another place with an ease. I am sure they are highly experienced and well trained, no doubt these guys are the Best!! We were worried about moving because of our past experience with other service provider and we have done it right this time by selecting "Harris Home Movers". Alana helped us to organize this move in right way, again very professional, helpful, friendly and perfect in communication. Highly recommended!! You won't go wrong with "Harris Home Movers"!! Thanks, Nishant Patil
---
Amandeep Singh
Nice service and totally professional behaviour. Appreciated.
---
Shannon Whitford
Thanks so much. Would highly recommend to anyone moving. Arrived on time. Highly Friendly, organised, professional, keep my boys busy with the move.
---
Steph T
Highly recommend Steve and Nathan of Harris Home Movers, who did an amazing job moving our home. Utmost professional and ensured the move was smooth and easy! They were very careful with all the furniture and all done in a timely manner. Thanks again guys 😁 and thanks to Alana for helping to sort it all out!
---
Nicola Lane
Steve and Beau were fabulous from start to finish. Professional, polite and efficient! Made moving day a lot less stressful than it needs to be. Will definitely keep recommending them.
---
Muhammad Rehan Wadiwala
Steve and beau were bang on time, how they moved our 4 bedroom house in 3 hours was amazing. Highly recommended!!
---
Tom Gerrits
Massive thank you to Alana, Steve and Austin for their terrific work with our recent house move. We've used a few different moving companies in the past and Harris Home Movers outshone them all - there was no comparison. Don't look anywhere else, pick Harris for your move. Service: Local moving
---
Marshal Drummond
Wow what professionals. I have moved over 55 times. Harris Home Movers are absolutely fantastic. Words can not describe how great they are, you know what, just use Harris Home Movers yourself and you will have a great experience like the everyone that has used them. Regards Marshal & Allison Drummond Werribee
---
Nabeel Mohammed
Thank you the Harris Home Movers for a job well done!!! Would highly recommend their services. They made moving homes a breeze, and ensured that they handled our items with great care. Thank you to Steve, Beau and Alana for making the transition into our new home an easy one.
---
EJ Perez
Our recent move was stress free thanks to Steve and Jake, all our stuff was handled with care, these guys are highly recommended.
---
Elise Paterson
From the quote to the actual moving day i cannot fault one thing. Steve and sam loaded and unloaded everything quick, efficient and safely. Made moving day easy! Services: Interstate moving , Oversized-item moving
---
sarah eve pezballs
I had the best moving experience of my life with this company. I have moved countless times over the years and have never experienced such professionalism, not to mention the friendly demeanours of Steve and Chris. They were so punctual and did everything with such ease. I will be recommending them to everyone and look forward to using them again in the future 😁
---
Deanne Neilsen
Brilliant is the best word to describe Harris Home Removalist. From my first call Alana was nothing but professional, she keep me up to date prior to move, with time of arrival and day of move. Steve and Cameron arrived on time, very professional. They were so careful moving my furniture, making sure it was all covered and arrived at my new place without any damage. Steve is very friendly, he is a true gentleman. I have used numerous Removalist before, late, damaged property, expensive, never again, if I ever move again my one and only call will be to Alana.
---
Shannon Walker
Excellent movers, fast, caring and overall great guys. Highly recommended company.
---
Evica Vukasinovic
fabulous 5 star service at a budget price. AMAZING. have recommended many times and will continue to so so
---
Kerryn Ward
Great work from booking to finish. Alana, Steve and Chris were easy to deal with, responded promptly to our questions and on the day of the move worked their butts off. Everything went smoothly and they finished within the estimated time frame. Great value for a professional service! Services: Moving-related storage , Local moving
---
Virajini D
Thank you so much Steve and Jake! You both are very professional,punctual and helped us genuinely with our move. Will definitely use your service in future and highly recommend you for friends and family without any doubt. We have used few other moving services in the past but never met someone like you both. Many thanks for organizing this Alana! Once again thank you Steve and Jake! My boys ask for a big🚙 like yours for this Christmas😀!!!! If you are looking for a reliable, professional and genuine quality moving service pls do not hesitate to contact Harris Home Movers!! Silva & Family
---
Geoff T
great service new their job and did it well all furniture delivered without a scratch very reasonably priced and very friendly guys as well i have no hesitation in recommending them
---
peter steckyj
A very professional outfit. I would highly recommend them for any move.
---
Vishal Ruparel
Fast, efficient and reliable movers. There was no damage to property or any furniture and appliances.
---
Chris McCluskey
Thank you all for a very professional job. From your first quote for the job through to the finished move we were very impressed by the courteous and efficient manner shown by all of you. The removal guys, Steve and Beau were very friendly and courteous and made the job less stressful for us. We have no hesitation in recommending Harris Home Movers. Thanks again for a job well done.
---
DW
We could not speak more highly of our service with Harris Home Movers on the 12th February 2021. Steve and Austin were absolutely wonderful; on time, friendly, efficient; tidy, and we can not fault them in any way. Would use these guys from now on for whatever move we may need in the future. Service: Local moving
---
nel Mitchley
They are simply fantastic 👍👍
---
Bronwyn Love-Smith
Positive: Professionalism, Quality, Responsiveness, Value
---
Simone Bieniasz
Last week I met Steve and Jake and they were extremely professional, friendly and efficient with moving my furniture. Nothing was too much for these two. Thankyou again for making something that really was stressing me out to being stress free for me. Thankyou to Alana for organising the move. Will definitely recommend this company to others👍🏼
---
Amanda Palmer
This is the best home removals in Melbourne. They are professional, kind and very good at their job. I have used them twice already and they always impress me. I have been recommended their service for friends and family. Service: Local moving
---
Cecilia Godfrey
Could not ask for better service. Friendly and efficient, I would be happy to recommend them and will not hesitate to use them again. Services: Furniture assembly , Local moving
---
J W
We could not thank Harris enough for the most fabulous move. We had a complicated move; from a storage facility, then to a house, then to a new house. Nothing was too hard for these guys. They were positive, friendly, polite, and worked tirelessly to complete this move with the minimum of stress. You will not find a mover better than this company. This was our 16th move and we have had some terrible movers in the past. If I could give them more stars I would. Our heartfelt thanks to the crew, Austin, Beau and Mick.
---
Viv V
Cannot thank Steve and Austin enough for their professionalism and hard work which made our move to rural Victoria go without a hitch. It was a mammoth day for all and they worked tirelessly.
---
joester 1
Fantastic Service! Steve was on time, efficient, and well organised, communication from their office was very good, I highly recommend this service to anyone, pricing is also excellent. :)
---
Heather Casey
Being inexperienced at moving I found the suggestions and advice from the Harris Movers invoked confidence. Willing to move everything & packed together in the truck like a gigsaw. Fantastic job guys,thanks so much.
---
Tashia Renault
Steve & Beau were professional, fast and friendly, they were cautious with our belongings but got the job done efficiently, we hope not to move again anytime soon but if we did I would definitely be calling these guys can't rate them highly enough.
---
Andy Guljas
Very professional and polite. Will be definitely calling Steve next time we move. Highly recommend!
---
Matt Clear
Great business! Highly responsive and delivered exactly what they promised. Friendly and well priced. Highly recommend! Service: Local moving
---
Renee Henwood
Steve & Beau helped us move half our things to a storage unit and the rest to a house. Hard working +++. Job done quickly, carefully and in one trip. Everything arrived safely, they were both lovely and super efficient. Alana was awesome as well, she helped us organise everything. It was a pleasure to support a local business. Their prices are affordable - I'd definitely book again and highly recommend their services. Thank you!
---
Phildo inc
Steve and Jake did a fantastic job moving our things to our new place. They were very professional and took lots of care when handling our items. Alana was also very friendly over the phone, easy to talk to and organised the move without any issues. We highly recommend Harris Home Movers for anyone who is thinking of moving house. 👍👍😁
---
theodoros papacharalambous
Highly recommend, Alana from start to finish she kept us update with our booking. Steve and Chris turned up on time, very polite, helpful and so very careful with our stuff. Nothing was any bother to them. There were professional from start to finish and very reasonably priced. If you're looking for a removals company then look no further! Thanks again, Alana, Steve and Chris for making our move less stressful.
---
Lucinda R
We moved house in September and used Harris Home Movers. Wow what can I say, they were fantastic, friendly and very professional. They took a lot of pride in their work and worked as a team. Great price and the best customer service. Definitely recommend anyone to use these guys! Thank you to Alana, Steve and Austin for a comfortable, stress free move. Wouldn't hesitate to book you in again!
---
Joel Rankin
Friendly and conscientious, Alana, Steve, Austin and Martin made our move effortless. Highly recommended.
---
Pamela Archibald
Steve and Jake certainly took the worry out of moving . I could not recommend them more highly. They took such good care of all our goods.
---
Stephen Carter
A great job. They went out of their way to help us and made the move easier for us. Give them a go, you won't be disappointed.
---
Justin Gleeson
I would highly recommend Harris home movers to anyone reading this. Jenny was very helpful with my initial quote over the phone and Austin, Beau & Mick showed up on time ready to go to work. They were very polite with excellent communication skills, They were very careful with everything and put all our items in the rooms we requested. Over all a well deserved 5 star company
---
Jai Mann
Absolutely outstanding service, care and professionalism. Can not overstate how impressed I am with these blokes.
---
Rachel Angelone
So 10 days ago I moved house. I booked the moving date with a well known company that was suggested to me, but was unimpressed with the 'some of our teams are employees and some are contractors' clause and also their insurance in terms of breakage coverage. I received some marketing material in my letterbox a few days later- they'd noticed we'd listed our house for rent on the real estate sites and wanted to offer their removalist services. I'm so glad I took a chance with Harris Home Movers. Alana was so helpful on the phone and reassured me that if anything was broken, by any means, their insurance would cover it. As it turns out, we had not one breakage, scratch or ding in any of our things. Steve and his partner on the day worked hard, were friendly and helpful, and the move was completed faster than I'd budgeted for. If you're moving anytime soon, I highly recommend Harris Home Movers!!!!!
---
Glenn Stewart
One phone call was all it took, Fantastic follow up service from initial contact which these days is a value hard to find. I gave these guys really late notice and it was still no trouble. Steve & Nathan handled or move with great care and speed. They didn't stop all day and even put my bed together at the end. Nothing was too hard. Well done Harris Home Movers. definitely have my recommendation. A+++
---
Rachel Ross
Harris Home Movers were absolutely amazing. Efficient and careful. I was told by friends to expect breakages however I had NONE with Harris Home Movers. I was extremely anxious, but the guys were extremely kind and courteous. I will be recommending Harris Home Movers to everyone I know Services: Local moving , Furniture assembly
---
Tiffany Prevolsek
Highly recommend Harris home movers they were outstanding from start to finish cannot thank them enough for making our move seamless and stress free
---
Janette Donovan
Don't go past Harris Home Movers for value Steve and Beau who went over and above to ensure I was completely happy with my move these 2 guys were so genuine and professional they made my day go as easy as a move can go without the stress that goes with the day thankyou to both Steve and Beau. Well done guys. Would highly recommend.
---
Nadine Beach
Highly recommend ⭐️⭐️⭐️⭐️⭐️ Austin, Mick and Beau did an amazing job, excellent communication, very courteous and down to earth. We even had a few laughs along the way, these 3 removalist's are a credit to the company. Special thanks to Jenny who dealt with my fiancé and made things very easy to organise. I would also like to mention the truck- super clean and well organised which I thought was impressive! So, if you're needing seamless and hassle free, give Harris Movers a call!
---
LisaGaye H
Steve and his offsider were absolutely awesome. They just got about the job and at both ends we're extremely attentive. Alana has been very responsive and we intend to use them again for the move into new homes.
---
Leah Pepe
This is the second time I have used Harris Home Movers. Steve and Austin were just as great second time round. Handled all of our belongings with care and were so friendly. Nothing was an issue and made our move stress free. Would highly recommend.
---
Janine Grundy
Steve and Chris were so efficient, as soon as they arrived (not only on time but 10 minutes early) I instantly felt the stress of moving roll off my shoulders as soon as they arrived. They handled all of the furniture and personal items with care and got the job done with excellent efficiency. Highly recommend their service if you want your move to be a successful and stress free experience.
---
Gregory Italiano
Great customer service very friendly on time and nothing to much for them to do the price was great I would highly recommend them without a doubt!
---
Lee Ly
Service: Local moving Positive: Professionalism , Punctuality , Quality , Responsiveness , Value
---
Justin Bromley
Moved us from Melton to Geelong in a day. nothing was a hassle, the lads were friendly and great to have a chat with. even helped us move a huge couch out of a small room once they arrived in Geelong... if there are better movers out there I'd like to see them... They are the best of the best
---
baiden griffiths
Harris home movers were recommended to us by a friend and they absolutely lived up to the recommendation. We had Steve & Beau help us move house, they were punctual, friendly, helpful & professional in their conduct. The service they provided was spot on and great value for money. Also dealing with Alana for the booking was great, we had to alter our moving day and she did everything she could to accomodate the changes. Nothing was too much trouble for any of the staff.
---
Kerrie Naismith
Thumbs up to Harris removals. Fantastic job done. Reasonably priced. Nothing was a problem. Professional service... We are very fussy.. But they are too. They look after your stuff...give them a call you won't be sorry
---
Yvonne Georges
A big thank to the team at Harris Removal. Were do I start, from the moment I made the call to enquiry about your service I was blown away with the level of professionalism and customer service. You made our move one of most stress free experiences ever. The level of professionalism and friendly service exceeded my expectations. In my professional capacity in the construction industry I would without any doubt recommend Steve Harris Removalist for your next move.
---
Thomas Wasko
Steve and Beau were great ! They were friendly and easy going and they took a lot of care not to damage anything. I highly recommend Harris home movers. These guys are definitely professional and they understand good customer service!👍👍👍
---
Darren Hill
We had such a stress free experience with Harris Home Movers right from the very start.When you first speak with Alana you know you have made the right choice dealing with this company. On removal day,Steve and Jake arrived right on time, worked like 10 men until truck was packed, then done the same once they arrived at our new residence.They were quick, efficient and took every care in handling our items . We were, and still are, very impressed with Harris Home Movers.We wouldn't have any hesitations recommending this team to anyone wanting a stress free moving experience. Darren & Heather
---
Temoor Janjua
Great guys. Did a wonderful job with utmost care. Very reasonable pricing as well. Highly recommended.
---
Kimberley White
I had the best moving experience with Austin and Steve - they were very personable, efficient, careful with all of my possessions, absolutely amazing at manoeuvring things in and out of my place. Best of all, Steve got his toolkit out and fixed a chair leg for me that had been broken for ages, definitely didn't expect that! They were good humoured about the ridiculous amount of times they had to climb the stairs to my new flat and helped me hook up my washing machine (which I had no idea about). All round excellent service and very good people 👍🏻
---
Amit Narwal
Absolutely professional and on time service. Steve and Chris made this house move so stress free for us that we can't thanks them enough. Value for the money as no time waster and they do their job honestly and quickly as possible. I had paid way much to previous removal in their comparison for the same amount of stuff. Highly recommended. Thanks
---
julia eramo
I had Austin and Steve assist with my removal of furniture and belongings. They were really professional, friendly and very prompt, even attending to the job earlier than expected. They had great communication with each other and you could tell that they worked really well as a team to get the job done at such a high standard! I'd definitely be more than happy to recommend them to anyone needing assistance with moving.
---
Pia Laura
The team was prompt, professional, very well organised and polite. We enjoyed our whole experience from administration to removal. We would certainly recommend the Harris Family for your next move. Thank you. Sari & Pia
---
Greg Collins
I contacted them for a quote and via email and they couldn't be bothered to respond. I'm not sure how they get 5 stars, maybe because they choose their jobs. Very arrogant.
---
Moving house starts here
View pricing, read reviews and book professional interstate and local removalists online.
35,000+ customers
4.8 rating
Instant pricing