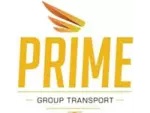 Prime Transport Group
4.80 · 87 reviews
Muval verified for quality & service
Reviews summary
| | | |
| --- | --- | --- |
| | | 44 reviews |
| | | 4 reviews |
Communication 2Service 16Quality 5Professional 19Care 10Happy 2Efficient 5Affordable 1
Brisbane is our main area of operation, however we are experts in interstate removal jobs and have serviced several customers throughout Australia as well.
Today, with the knowledge we gathered over the years, we are sure we can provide you with one of the most trusted moving companies in Brisbane
If you need something moved, we can make it happen! We offer both labour hire services - where we send you a team without a truck - and labour and truck hire - where we send you a team and a truck.
It doesn't matter the size of your move, we got a team ready to take care of it for you! Be it just one guy to come to help you pack or if your job requires a transport team with 2 men and a truck (or more!), we got you covered.
Local areas serviced
Removalists Gold Coast
Removalists Northern Beaches
Holly Lyons
Prime moved a 2 bedroom unit for me. They were efficient, smart and kind. They were on time and reasonably priced and did everything I asked. They were considerate to me and all of my belongings. They even helped me move bulky items into a store room below the building. It was the best move ever. Both removalists were fully vaccinated and wore masks the whole day. Thank you !
---
Kevin Murphy
Super quick move, very easy to organise, and great staff. Very happy.
---
Dion Woolley
Camilo and his team were fast and friendly in helping me move, in future I'll definitely use there services again.
---
Tammy Petrie
Positive: Professionalism, Quality, Responsiveness, Value
---
Helio Junior
---
Bianca Whitton
The guys at Prime Transport Group were fantastic! They arrived on time and were quick and easy to deal with, they took care of my belongings 10/10 would definitely recommend
---
Cactus Records
Positive: Professionalism, Quality, Responsiveness, Value
---
Eduardo Cáprio
This company made my move very carefully and quickly. I certainly recommend them Service: Business moves
---
Caroline Bennett
We used Prime removals yesterday for a move from the inner city to the Central Coast. The boys were on time, super professional and polite and did not stop working from the minute they walked in. The time taken was a few hours less than what we were quoted due to their hard work so we saved a few $. Thanks so much Simon & Nick. We would definitely use Prime again.
---
francine de souza costa
The best Removals that I've had !!!
---
Angie Parsons
Services: Local moving , Oversized-item moving Positive: Professionalism , Quality , Responsiveness , Value
---
Alex Oliver
---
Jessica V
Absolutely amazing service. These guys are fast, reliable and so polite. Will definitely be using again !!
---
Mariana Y. F. Bianco
Best removal company in Sydney area. Extremely professional, punctual and polite team, they go the extra mile to help and protect your furniture. Very flexible and affordable as well. I made 2 jobs with them and I couldn't be happier, not a scratch. The only company I trust to move my things. Highly recommend! Services: In-state moving , Moving-related packing , Furniture assembly , Local moving , Oversized-item moving
---
Francisco Ruaro Varisco
Perfect service and fair price! Would totally recommend!! ⭐️
---
Nick Davis
Easily the best movers I've used. Strong, careful, experienced. Highly recommended!
---
Natália Sorrini
Reliable company! I had a great experience, efficient and very punctual. I will definitely recommend them! Service: In-state moving
---
Lloyd Barrett
The guys were great, clear communication, very professional and efficient. We moved from Sydney to Byron and had a lot of stuff. They were friendly, helpful and were very reasonably priced (cheaper than most other places) we would highly recommend. I have heard lots of stories about companies changing the price on collection/drop off. With these guys we paid what we were quoted. Thank you to the whole team!
---
Renata Andrade
Highly recommend the Prime Transport Group, I had a great experience, the boys was very careful with my stuff. Very professional, friendly staff, fast .. good value for money. ⭐⭐⭐⭐⭐ Services: Moving-related storage , Local moving , Moving-related packing
---
Daniel Torresan
Prime Transport was right on schedule. They were friendly yet proffesional and they gave us important tips to make our moving smooth and fast. I recommend that to anybody moving in Sydney.
---
Angelica Pascuales
Positive: Professionalism, Quality, Responsiveness, Value
---
Peter Huang
Positive: Professionalism, Responsiveness, Value
---
Marcia Cavalcanti
---
Alec Scells
I moved locally with Prime Transport Group a few weekends ago and it was a great and painless experience! Clear communication before arrival and had my whole house moved within a couple of hours! Cheers
---
Felipe Carvalho
Reliability and professionalism in the transport area is very rare nowadays and these guys from Prime have it all thanks for the awesome jobs for my move from Brisbane to Gold Coast 🙏
---
Bruna Costa
I highly recommend Prime Transport Group. I Had a great experience with them.
---
Carly Neilson
Murphy's Law really threw everything at us on moving day… but the guys at Prime Transport Group saved us! They were absolute professional gentlemen and went above and beyond to get us into our new home. The job ended up being bigger than they thought and they didn't complain once. I would HIGHLY recommend Prime Transport Group to anyone looking to move. They are a family run business that takes great pride in proving excellent customer service and take great care of your belongings. Thanks again, Carly and Tom.
---
Guilherme Brandao
I have used Prime Transport Group's services to move interstate and it was great! They made it all look very simple, showed up at my place with an efficient team, packed everything with great care and delivered it perfectly up here on the Gold Coast! I would not hesitate to recommend their services and would definitely reach out to them if I ever need to move again! Excellent customer service guys!
---
Diana Kostenko
Such an great , high professional company! Come to the correct location right on time , extremely quick and careful moved heavy furniture, packed it in special cover , to avoid damage sensitive furniture. 👍🏻🙏🏻👏🏻
---
Cleber Piccione
I can guarantee you will have a great job otherwise just ask your money back and you will have it. I CAN GUARANTEE !!! I'm the owner of this bussiness and i can guarantee your satisfaction.
---
Krooss Cody
---
Gary Smith
Service: Local moving Positive: Professionalism
---
Raphael Pall
Such a nice company when moving... professional, reliable and efficient. Thanks Caio for such a superior and organised work.
---
Ryan Sulit
Co-operative, understanding, hard-working and helpful. The two men were friendly and worth the investment.
---
Livia D.
I had such a great experience with Prime! Since the first time I spoke to them they were very nice and professional. They moved a 3 bedroom house for me and they arrived on time, were very careful with all my stuff and did everything as quickly as possible. I had issues with other companies before so I'm very happy I found these guys. Totally recommend 💯
---
Pedro Henrique Padrao
Specialists in sensitive removals. Totally recommended!
---
Fábio Nakashima
I highly recommend the Prime Transport Group. I had a good experience with my moving, everyone were responsible and they did what they said. Thank you guys!!
---
Cleber Picolo
Positive: Professionalism
---
Alison Thompson
Lovely customer service team! Easy to deal with and very professional. Got my things safely from A to B very pleased. Would recommend
---
Andres V
John and his team were amazing professionals to deal with , our move was very complicated and they delivered to the highest standard. Will definitely work with Prime transport again ! Andres
---
Peter Rocks
Service: Local moving Positive: Punctuality
---
Raphael santos
Positive: Professionalism, Punctuality, Quality, Responsiveness, Value
---
Daren Jay
Just wanted to thank Victor and Ian for the awesome moving experience on 9/03/2022. They were punctual, great communicators, and nothing was too much trouble. They were incredibly hard-working and took great care of our furniture - they looked after it as though it was their own! Thanks to you both - you're are excellent ambassadors for the Prime Transport Group brand and I would have no hesitation recommending you to anyone looking for a reliable and cost-effective moving team!
---
Andreza Brancolin
I'm pretty satisfied to have Prime Transport services, Cleber was attentive and always there to answer all my questions. Also Pedro and the other guy who were really gentle with my furniture :) Thank you for the amazing job.
---
Alex Hunt
Hey guys, Prime Transport Group is run by one of the worse removal people you will meet. These quotes here on google are mostly fake, you see Cleber is the actual owner of the company and look at his fine quote on the website. They have asked for family and friends to write false reviews here so you can fall into a trap. The trucks shown on the web are nothing like what they will come to your house with. Their trucks are SO old and falling apart basically. They actually have the lowest of the lowest insurance but when they try to sell they talk it up. There's no office at all as ive been there and nothing. BE CAREFUL who you pick! They are not AFRA credited they do not use full protection and they will lie about items missing and stolen!!!! BE CAREFUL with PRIME TRANSPORT GROUP!
---
Kalinda Johnston
I don't know if due to high demand they are hiring anyone but I had a terrible experience with prime. I had moved my stuff into storage and it took 5hrs to move everything into a 20cbm unit; I hired prime to move it out of storage to our new house; and they took 9hrs! Charging by the hour of course. The storage facility called me to say they were slacking off and that two bigger trucks completed bigger loads in less time then they did. When we asked for an invoice to pay them at the end of the day, they flat out refused and became hostile and abusively threatened to not leave, we considered calling the cops! I complained the next day and was told (four days later mind you) that they were "tired after working hard for you all day". And that they needed more time to do two trips because my stuff didn't fit in their truck as it was more like 40cbm (in a 20cbm storage unit…) They left rubbish; chip packets and drink containers in my stuff, were disrespectful and spoke a different language about us as they moved things, they didn't take instructions and put furniture in the wrong rooms and clearly do not understand customer service. I wouldn't use them again if it was free and you paid me.
---
louis baik
Worst service that I have ever had. Should be arrived between 2pm-4pm but they arrived at 5pm. I had to move most furnitures by myself as i have access to the lift until 5pm as i was living in apartment. No one is responding after i made a payment in advance. They do not want to move LG Styler to upstairs as its hard to it. I have to do it with my partner. Please do not waste of your money, and you will be paying someone else for your own effort.
---
Songting Dong
I booked a move with them 3 weeks ago. Their price is not bad. But here are a few things you may need to keep in mind when dealing with them. (1) Prepare a calculator. The mover told me the job was 7.5 hours, but the price was calculated by 8 hours. They will ask you to wire them money right after the job. Luckily, my math was fast enough to discover the difference. A calculator may be handy in this case, otherwise it may be hard to get your money back (see point 2). (2) If there is any damage and the mover promises compensation, ask them to wire the money to you right away. There were damages in my move and the mover said he will compensate me. It never happened. I also contacted the company, but they would not do nothing about it. (3) No need to buy the movers lunch. I was told by my parents that "treat people nicely and with trust, and they will do the same". It didn't turn out that way in this case. I tried to be nice, and bought them lunch and water, but the result was points 1 and 2. Maybe it was because I played too nice? Anyway, if you decide to book moving from this company, hope these tips will be helpful.
---
Moving house starts here
View pricing, read reviews and book professional interstate and local removalists online.
35,000+ customers
4.8 rating
Instant pricing