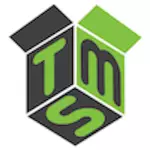 TMS Removals and Storage
4.90 · 95 reviews
Muval verified for quality & service
Reviews summary
| | | |
| --- | --- | --- |
| | | 89 reviews |
| | | 4 reviews |
| | | 1 reviews |
| | | 6 reviews |
Communication 10Service 51Quality 14Professional 43Care 16Happy 12Efficient 8Affordable 2
Our local and interstate removal service covers from Melbourne to Cairns, and all other towns and cities in between. Moving homes can be a stressful process but at TMS Removals & Storage we make it our goal to ensure your removal experience with us will be a positive one! Our number one priority is to provide you with great service at the best price with no hidden fees! We will make it easy by providing you with a complete door to door service. Based on your time frame and budget the service has been customised to your needs based on the details provided.
Local areas serviced
Removalists Brisbane
Removalists Melbourne
Neridda Hutchison
Total Moving Solutions helped me move furniture from Sydney to Melbourne during the Melbourne lockdown. The move was smooth sailing and the items arrived when they were scheduled. Service: In-state moving
---
Charles Mua'Kiholeva
great place. will help you any way you can and underatand that moving is unpredictable
---
Mary Waria
Interstate removal, prompt to respond to pick up date and confirmation. Arrived on time as I was not home and already left for airport. drop off at destination exact date I required, prompt timing to destination. Service: In-state moving
---
K J
Great customer service - truck clean- easy transaction and stress free. Thanks for the great experience. Keep up the great work.
---
Matthew D
Very, very happy. The best moving company that I have dealt with. I have moved 16 times in the last 30 years and this company was the best by far. Will never go anywhere else. Thank you guys. Service: Local moving
---
Kyle Barnett
Great service would highly recommend
---
Corey Schoermer
So happy with this company - made a very stressful situation easy and painless. Our drivers were professional, friendly, helpful and accommodating. Couldn't recommend them enough!!!
---
Nilufar Daneshvar
Total Moving Solutions were extremely pleasant to work with - we were met by two very kind people who helped carefully move our things interstate for us. Would highly recommend - thank you! Service: Interstate moving
---
Matthew Diflo
Great service from all. We're very professional, arrived on time and moved our whole house worth of furniture with ease. Services: Local moving , Oversized-item moving
---
Bronwyn McCullagh
Positive: Professionalism, Punctuality, Responsiveness, Value
---
YU LU
I'd like to give 10 stars out of 10 if I may. Moved from Melbourne to Brisbane. My stuff has been just delivered, in less than two weeks. No stress at all. I'm so happy with the service and care from Total Moving Solutions. It's never been an easy thing to move interstate, but with this company, it's has turned out to be a pleasant experience. Tracey, the customer service is very professional and helpful. Rang a couple of times, I can always get the answers quickly. The guys who picked up and delivered were all very cautions, helpful and patient. I was struggling with my super heavy memory foam mattress. The guys understood the frustration and helped me to pack with mattress protectors and tapes. Such service! Highly recommend Total Moving Solutions. THE best.
---
Omar Cornelius
Hands down the best moving company, customer service was on point the care of our personal belonging was impeccable! I honestly thought I was dealing with the owner, until I learned that I wasn't. To have staff members to treat there job like owners, speaks volume of there company culture! Highly recommend....
---
Jesse F
Just moved interstate with TMS and everything went like clockwork. Removalists were efficient, quick and took extra care with our belongings wrapping each individual item in heavy blanket. Communication was prompt and the overall experience with the business was A1. Many thanks for making the move seamless.
---
Nahla Nasa
Staff are very gelpful and pleasant, the removalists were very careful with our furniture. I would recommend them, and will be using them when needed.
---
Jennifer Perrin
Absolutely amazing team !!! Highly recommend, from the lovely staff in the office to the amazing team that loaded and unloaded. Moved from nsw to qld and they were on time professional and kept me informed every step of the way will not be using anyone else. Thanks guys
---
Lisa Dukes
Total Moving Solutions, were fantastic and professional! We had an incident of a couple of items getting damaged when the items were being transited VIC to QLD and we had requested Management come out and see the issues. We didn't honestly think they would but, they did and were fantastic. The damaged items were replaced and very quickly too. Such an amazing company, from the receptionist Susan who was my go to person with all my concerns & questions, to the removalists who were professional & quick too, and finally David, who came out to see us, we truly appreciated this . I 100% recommend this company and would definitely use them again!
---
Daniel J
Really helpful team. Took care of everything Service: Interstate moving
---
janna enger
I contracted Total Moving Solutions to move a leather couch from Sydney to the Gold Coast. All communications with this Company were handled very efficiently and professionally. The removalists came right on time, they were masked and handled the couch very carefully - which included removing a ceiling panel in the elevator in order to fit it in. At the other end they arrived on time to my son's house and efficiently put the couch in its new home. I would not hesitate to use this Company again or to recommend it to my friends. Janna Enger
---
Shayla
I received quotes from roughly 7 different companies for an interstate move of a few items, Total Moving Solutions were by far the best value (one business even quoted 800% higher at almost $4000). Pickup was seamless, earlier than expected but everything was already packed so not a problem. Did have to call to find out where delivery was as it was late, and nobody called me back to let me know when they were coming, but they arrived shortly afterwards and all of my stuff was undamaged so overall I'm still very happy with their service.
---
Logan D
Excellent service on both ends of the move. Arrived when they said they would. Glad I went with this company as the second cheapest quote I received. Not a thing damaged, exceptional care taken with our possessions, and I saw protective blankets used on all items being loaded into the container. Cheers guys. Will be contacting you guys if we ever move again.
---
Victoria Brown
Great communication and customer service provided by David and Tracey. Very helpful with organising my interstate move, would highly recommend.
---
Andrea Paul
So happy I found this moving company!!! They managed to move everything from Brisbane-Sydney and Tracey made it hassle free for us, she responded very efficiently and made sure everything was explained promptly. Also on arrival into Sydney the 2 guys the unloaded our things were so Friendly!!! They made our move very stress free... 5 star rating!!!! Will be letting other know to use you guys on their next move. Thank you to the team at Total moving solutions, Job well done!!!!
---
Stacey Begg
TMS made the move from Sydney to Brisbane (in a pandemic) super easy and affordable. The guys were quick and professional, and cared for our belongings and the buildings we were moving in and out of. We had our stuff in Brisbane 5 days after they picked it up in Sydney which meant we weren't without for too long. Communication was easy and stress free. Highly recommend using these guys if you're moving up (or down) the east coast! Thanks again TMS!
---
Chong Ching Ng
Even though there was a delay in the delivery of my stuff from Melbourne to Gold Coast however I am still very happy with how professional the both mover teams in Melbourne and Gold Coast are. Our things arrive safely and they move our things in and out the truck in a very short time. Tracey the receptionist was also very polite, friendly and helpful throughout the move.
---
Simon Cassar
Moved house from Melbourne to Brisbane. David, Tracy & team helped sort us out! Amazing to deal with, movers were excellent, and the price was spot on 10/10
---
Bibi McMurray
We moved from Vic to Qld and I was impressed by the warmth, kindness of the staff especially Anthony who went out of his way to accommodate our needs. David was great to deal with and though there were a few timing hiccups, everything was delivered professionally and safely. Thanks guys.
---
Maylin Chuah
Thanks to Tracey and the team for making our move interstate smooth and stress free. Great communication all round and nothing was broken or misplaced in our move.
---
Aimi Lock
---
Marie Lavender
Interstate removalists
---
Harriet Hunt
Service: In-state moving Positive: Professionalism , Quality , Responsiveness , Value
---
Kane Neville
---
Moi Petite
I recently moved from QLD to VIC and was very apprehensive about my items being lost. I also expected that or or two things would break. The team at Total Moving Solutions were incredible. Not only did my belongings arrive in immaculate condition, the guys even helped me put the feet back on the couch. Thank you so much to the whole team, you made moving so much easier and straight forward that helped ease the stress of an interstate relocation. I'll definately use you again! Kylie x
---
Sarah Betts
Service: In-state moving Positive: Professionalism , Punctuality , Quality , Responsiveness , Value
---
Lisa Jacob
James was amazing, very professional and prompt to reply all my emails! Definitely made my intercontinental move during a pandemic less stressful!
---
Thomas Grein
I used Total Moving Solutions from Brisbane to Melbourne and they were fantastic every step of the way. They picked up my items and dropped them off with no hiccups or damage. They provided a very competitive price and their customer service is outstanding. Highly recommend. Service: Interstate moving
---
Beverley Cottle
We used total moving solutions to move interstate from Melbourne to Brisbane. They made the whole process so easy. The guys moving our stuff on both ends we're on time, friendly and did a great job (and squeezed all our belongings in like a jigsaw puzzle!) and we received our stuff on the day we requested. Thank you for making our move so straightforward, we would definitely recommend these guys for interstate removals.
---
lizzy rose
---
Alison James
We are so happy with the job Total Moving Solutions did for us moving from Emu Plains NSW to Bardon Queensland. They run a very professional business and went above our expectations to accommodate our last minute changes to bring the job forward 2 weeks. We will certainly use them again.
---
Joe Flory
We moved interstate from Curra Qld to Rowville Vic. Goods picked up when they said they would be and also delivered when they said that they would be. We were kept in the loop with the progress and all goods delivered in good condition.I wouldn't hesitate in recommending these guys.
---
Almudena Barron
Good communication, they arrived on time and finished the job very fast. The guys were very nice and professional. Also, they have super low rates, would definitely recommend. Service: Local moving
---
Jens Altvater
I've had a great experience of an interstate transfer/move. Moved from SYD to BNE with ease. Staff was professional, friendly, expierienced & right on time. Everything went completely smoothly. Would use them anytime again! 5-Star! Services: Moving-related storage , In-state moving , Local moving
---
Rachel Pettett
SUPER happy with the team at total moving solutions. Jo was really friendly and helpful, and we were given updates throughout the move. Would absolutely recommend and use again myself. Thanks team for helping my move interstate go so smoothly!
---
Nikk S
Positive: Professionalism, Quality, Responsiveness, Value
---
Vicki Beeston
Total Moving Solutions were so great to deal with - from the administration team to the guys moving our furniture - they were all so helpful, professional and friendly. Thanks for making that part of our move stress free. Service: Local moving
---
Robyn Taylor
Great service and very helpful
---
Matt
These guys were top notch. Flexible, professional, and very easy to deal with, from the boss to the removalists. Moved from Bris to FNQ at a pretty busy time of year in the removalist business. We weren't sure when we'd have a permanent address in our new town and the flexibility of this company made it so easy. To top it off, they were around $400 cheaper than the next best quote, and several thousand cheaper than the big corporate removalists. Highly recommend & will use them again next time.
---
Tasi Leota
Positive: Professionalism, Quality, Responsiveness, Value
---
Dylan Wenzel-Halls
Brilliant, quality and efficient. Friendly to deal with, great prices. Definitely recommend, brilliant service. Very professional
---
Rajiv Rana
Services: In-state moving , Moving-related storage Positive: Professionalism , Responsiveness , Value
---
Gavin Rohde
Good, honest Business. Not too pushy. Reliable, turned up on time & nothing was too much trouble for the removalists.
---
Millja
Total Moving Solutions went above and beyond. Pick up was seamless and very quick, excellent communication. Drop off was complicated by delayed flights etc with covid, however the guys were able to get the keys for my new place and deliver the items without me even needing to be there. Great care was taken with delivery, boxes intact, walls intact. Overall, very happy with the cost and service provided by TMS. All items arrived as they had left, including plants. Thank you for your service during a solo interstate move - you made the process super easy and manageable!
---
gulsah sirinoglu
I would highly recommend total moving solutions to all those moving their furnitures. They did an amazing job. I recently used this company for moving interstates and couldn't be happier. They came early got themselves prepared and started the job the time they promised. However when moving moving there was an incident where some of my furnitures were severely damaged. David came the following day I called and came promptly on time and with no hesitations replaced my broken furnitures including the fridge and washing machine with top quality replacements and delivered same day. 5 star rating is not even enough for David and his team they deserve a much higher rating due to their high professional service. This company also moved furnitures interstate at much quicker time period during the covid pandemic era as opposed to other companies who said they would take longer. I have been recommending this company to all family and friends and recommend them to everyone You won't be sorry.
---
Rebekah Lyness
Great removalists. Very friendly and professional
---
Shelly Lin
The whole process is simple and fast. The price is also affordable, literally half price from other companies. The staff is very friendly, it only took them around 20 mins to collect and load my items. I would definitely recommend to anyone who needs interstate removals. Service: In-state moving
---
Jamie Cook
Excellent removals company! Great customer service from Michelle organising the day and the removalists Brett and Adam were fantastic, all our items moved with care and respect. Also fixed price so there were no hidden fees, we paid for exactly what we were quoted. Great service and met all of our expectations. Thankyou total moving solutions for making our stressfull day smooth and easy!!
---
Guy Waldron
Great Customer Service. Service You can count on. Boys worked there bums off in extreme heat. Thanks Total Moving Solutions
---
Cristy Michell
I recently hired a truck from them. Very professional, kind admin staff who go out of their way to make you move go smoothly. Used their services twice now and will do it again on the next move. Despite what Google says they are open 7 days a week! Until next time.....
---
Matt Ellis
A very professional company. We were very impressed by the guys who turned up on time, handled our belongings like they were their own. All in all a very positive experience
---
Ellen Lorenz
We recently used Total Moving Solutions for our move from Roma to Sippy Downs. I wish there was an option to give them more than 5 stars because right from the get go this company did an absolutely amazing job & I can't recommend them enough! Tracey who I spoke with in the office was extremely friendly & helped with any question that I had & the removal team of Nathan, Darren & Callum were so professional & easy to deal with. They all made the stressful job of moving house so much easier & if I were ever to move again Total Moving Solutions would be my first choice.
---
Yen Pham
I was a bit concerned with interstate restrictions due to the Covid 19 lockdown. However communication with staff was so easy. They were friendly, responsive and ensured that there would be no disruption with the pickup/delivery. Professional and great quality service. Highly recommend!
---
Julie Smith
The two gentlemen that moved me were excellent. Nothing was too much trouble and the move was done professionally without any problems. Great service would recommend Total Moving Solutions for your move.
---
Julie maree Willard
Service: In-state moving Positive: Professionalism , Punctuality , Quality , Responsiveness , Value
---
Simone Healy
Positive: Professionalism, Quality, Responsiveness, Value
---
Ebony We
Service: Local moving Positive: Professionalism , Punctuality , Responsiveness , Value
---
Chris Taylor
The two young men who turned up approached with the upmost respect and professionalism and their customer service was of an extremely high standard There was a small hick up This morning but the guys stayed professional and organised further assistance to ensure the move went smoothly. I'd recommend Adam and Jayden to assist with anyone's move as these two guys worked hard and ensured it was an easy transition to move to Brisbane. They both are very professional in everyway and if I was going to complete another move I'd ask for them by name as you won't be disappointed in these removalist This team deserved a five star rating so I'd recommend everyone to ask for these two guys to conduct your move they represented the company very well Well done team and thank you total moving solutions and a special Thanks to Adam and Jayden
---
Sujan Sharma
Joel and Perry from Total moving solutions were awesome. They helped with dismantling packing wrapping all with cheerful smile on face. Hope we will get the similar service on Cairns . Thanks Guys 10 out of 10.
---
Vic Roy
I would give 6 stars if I could. The team were polite, professional, moved my household goods interstate on time and for a great price. Nothing was damaged in the process. I would highly recommend Total Moving Solutions.
---
Matt Foster
---
Abbey Taylor
Great service all round, most of my furniture is white and it arrived with not a single mark. Moving states during lockdowns was incredibly stressful, but Total Moving Solutions were beyond accomodating. Highly recommend.
---
Simon Nasa
Service: In-state moving Positive: Quality
---
Nautical Debautical
Helped us out lightning speed! Big interstate move (but we didn't move too much furniture) and they got it done so fast at great value! I did lose the head pillow to my office chair, but it was my fault for not taking it off and packing it in a box!
---
Ashleigh R
Total Moving Solutions assisted my family to move from Melbourne to QLD. We were very impressed with their prompt customer service and efficiency to deliver our items to us safely and in a timely manner. Would highly recommend using them! Service: In-state moving
---
Nathan Hepworth - Smith
Services: In-state moving , Moving-related packing Positive: Professionalism , Punctuality
---
Anderson da Silva
Amazing customer service and very the removalists were professional and experienced. Can't recommend enough their services. Thank you so much to make my move to QLD so easy. Services: In-state moving , Oversized-item moving
---
Chris Mac
Very friendly and helpful team. Highly recommend using these guys and will definitely be using in the future Services: Interstate moving , Oversized-item moving
---
Heather Berry
We were pleasantly surprised at the speed with which the two movers moved our belongings from Brisbane to Kooralbyn. They were both efficient and well organised. Nothing was a problem. They were fast and efficient and we would recommend them highly. Services: Local moving , Oversized-item moving
---
kalina bogdanova
We had great experience with Total Moving Solutions. We moved from Melbourne to Brisbane and I must say that their professionalalist made the move less stressful. From pick up to drop off they were correct and on time. I highly recommend this company.
---
Daniel Lacey
Such an amazing experience dealing with Total Moving Solutions. I recently moved from Geelong to Brisbane (Norman Park). Moving around locally & interstate I've used other companies and had some horrific experiences until now. I was so pleasantly surprised and so happy with the entire process and quality of service and care. The guys from pick up to delivery were very diligent, cautious, friendly & helpful, especially delivery, could not have been more attentive and considerate. Highly recommend Total Moving Solutions, I will be a returning customer. Many thanks to the team.
---
Trent Cheetham
From the first phone call until the final box was unloaded, Tracy and the team were awesome. Made it so easy and always accomadated our ever changing requests due to COVID restrictions. The guys loading and unloading are the coalface, and they were friendly, efficient and well presented. If and when we move again, total moving solutions will be our first and only call.
---
Amy Kennedy
Services: In-state moving , Vehicle transport Positive: Professionalism , Punctuality , Quality , Responsiveness
---
Bronwyn Pike
Services: Vehicle transport , In-state moving Positive: Professionalism , Punctuality , Quality , Responsiveness , Value
---
Alana Horden
James was great! Global shipping is delayed everywhere and he was brilliant at keeping me updated, he was super clear about the whole process and made it really easy, despite delays that were out of his control. Great service.
---
sue hargrave
Service: In-state moving Positive: Professionalism , Punctuality , Responsiveness , Value
---
Angela W
Tracey & the Team at Total Moving Solutions are awesome! Super professional, efficient, quick, reliable and well priced! I will definitely be using them again in the very near future and would highly recommend their services to anyone! Nothing was too much trouble! Thanks heaps guys, really appreciate it :- )
---
Jane Jacobs
I highly recommend this company. We had a big move, from Victoria to Queensland and everything went very smoothly, to the point that our furniture was delivered a day earlier than advised.
---
Robin Benyahia
---
David Schumann
5 star service and quality. Trucks are great to drive. Quite economical $40 of diesel for 200km traveled :)
---
Michael Albert
We booked TMS for a move from Melbourne to the Sunshine Coast. Perry and Aaron called ahead, where very lovely to deal with and turned a rather stressful move into a calm and collected experience. 5 stars for you boys. We feel very happy and confident that our belongings will make it to QLD safe and sound. Highly recommend.
---
Jamie-lee Amanda Harper Rose
Excellent removalists! Great service and great price thanks to Michelle, Brett and Adam! Would defiantly recommend
---
Sam Milner
---
Blaze Storm
Good service. Moved from Brisbane to Melbourne. Both picking stuff up and dropping off the moving guys teams were both positive and friendly and quick. Showed up exactly when I expected it to. Only issue was that the main crew seemed a bit disorganised, called me the day before asking me to pay the invoice when they hadn't sent an invoice. But I paid and it was no problem. Only thing keeping it from being a 5 star.
---
Andrea
I booked Total moving Solutions for my daughters move from Melbourne to Brisbane. I was ther for Melb pickup. The two young men who arrived late on a cold dark Friday evening, were really friendly, professional, and efficient at what must have been the end of a long day for them. They packed everything really well, and i thing the move was good value for us.
---
Phillip McGrath
---
Lauren Macleod
Tracey and the customer service team were great and very responsive! However, the operations team lacked communication and care. I wasn't told until the day before my stuff was picked up what time the truck would be arriving. The morning of, they told me their logbook was full and couldn't collect my things until the following morning. Unacceptable as I moved out of my apartment that day. They arranged for another truck to come pick up my things but couldn't give me a time for when they would arrive. The men dropped my washing machine down 3 stairs and chipped the tiles. The day of the delivery I emailed them asking for a time as I hadn't received an ETA, they responded that it was delayed by 2 days. Extremely dissatisfied with the communication as I have thousands of dollars and personal belongings on this truck and the operations team seem to treat you as a number. They made my first solo interstate move so much more stressful than it needed to be. Sadly, I don't recommend this service.
---
汤文雨
Lack of explanation for charging fees . The booked us for 3 hours + 2 hours travel fees and the job only took them 1.5 hours to finish . When I called the office , they explained to me that it has to be minimum 3 hours and it starts from the time of the truck leaves the storage but it didn't take them 1.5 hours from the storage to our location. Why total moving solution did not make it clear in the beginning? I'm NOT happy with it . DEFINITELY NOT GOING TO USE IT AGAIN. There is no good explanation of the charges, they sent us a bill for 3 hours + 2 hours travel, but the unloading time only took an hour and a half, their explanation was that at least 3 hours and then from the time of leaving the warehouse , but it was only 40-50 minutes to our destination and they confirmed 1.5 hours. If you are looking for a moving company, please think carefully or be sure to ask. Eat everything to become wiser
---
Daniel Wolfe
It's taken me 6 months to calm down enough to write this review — my experience with this company was that disgusting. I used this company for an interstate move (due to a family issue). I was promised regular updates, promised a delivery date. What they failed to notify me of was that they subcontracted to another firm (Fragile Removers). There were massive delays, which, I will admit, was not the fault of either company, but nobody notified me. Here I was waiting for my stuff and it never arrived. When I followed up, that was the first time I was notified of a delay. I was then passed the details of the sub contractor to follow up myself (even tho my contractor was with Total Solutions). Worse still, the sub contractors process does not allow you to speak with the contact and instead you go around in circles at a call centre with no resolution. After three failed call backs, I went back to the company I had a contract with. Multiple unanswered calls later, I then caught them ignoring my calls by using a different number which they answered straight after an unanswered call from my number. In the end, I had to employ yet ANOTHER Removalist to rescue my furniture that was being held hostage and would have been so for a further month in storage at the sun contractor warehouse. If you plan to use this company, keep in mind: - I paid $4k for an interstate move and there was no value for month. - You are treated as a number. - You are kept in the dark, you are ignored and then told to deal with it when they cannot meet their agreed delivery timeframes. Six months later and I still feel so angry at the unprofessionalism of both Total Solutions and Fragile Removers for passing the buck between each other and taking zero accountability, leaving me to find my own solution. FOUR THOUSAND DOLLARS is not little sum, and to be treat in such a way during an already traumatic time... I just can't warn you enough. DO NOT use this company. Disgusting is the only word for it.
---
josalegend
Horrible experience! I definitely do not recommend this company. They moved my belongings from Melbourne to Gold Coast and damaged two major furniture items beyond repair - a hand carved dining table and an arm chair. They took apart the dining table and lost the delicately carved pieces which support the legs (making the table unable to support the heavy glass top) and there are massive rips in the upholstery of the arm chair. They will not repair nor compensate me, they even denied taking the table apart, even though Luke, who delivered my furniture (the bosses son) said that he had an idea regarding who was responsible, as that person had a history of doing unnecessary things. I was also advised by my neighbours in Melbourne, who watched the upload, that they were very rough and not at all careful.
---
Marlo Grover
Partial Moving Solutions. After our move date was rescheduled twice, and finally delivered, personal items did not turn up. When it was clear several items; $1000+ of personal belongings we not delivered with our move items it took 2 months (!!) to get an answer from TMS as to where they were, how they were misplaced and next steps. I had to continually follow up the team for updates on our missing belongings, where they might be, and how little they obviously cared. Communication was lazy and they were not responsive. TMS was recommended through Muval so if you're given another company option, go with the other option. They've got to be better than this one.
---
Rashnith Grewal
Lost a bag of mine, during a move from Sydney to Melbourne. Didn't seem to be too bothered about it either.
---
R.D7
Move our belongings from Brisbane to Perth as we got deceived by the reviews. They said estimated delivery time two weeks. It has been five weeks already and my stuff hasn't arrived yet and living in a bare house, sleeping on the floor and have no clothes! The keep giving me unrealistic reasons like we can't find a truck to move your stuff !! I'm getting really worried that i might report them to the police and to fair trading.
---
Moving house starts here
View pricing, read reviews and book professional interstate and local removalists online.
35,000+ customers
4.8 rating
Instant pricing